We are going to discuss ABA (Amazon Brand Analytics) search terms. Hence, these data sets are directly from Amazon. It's the most reliable you can trust fully.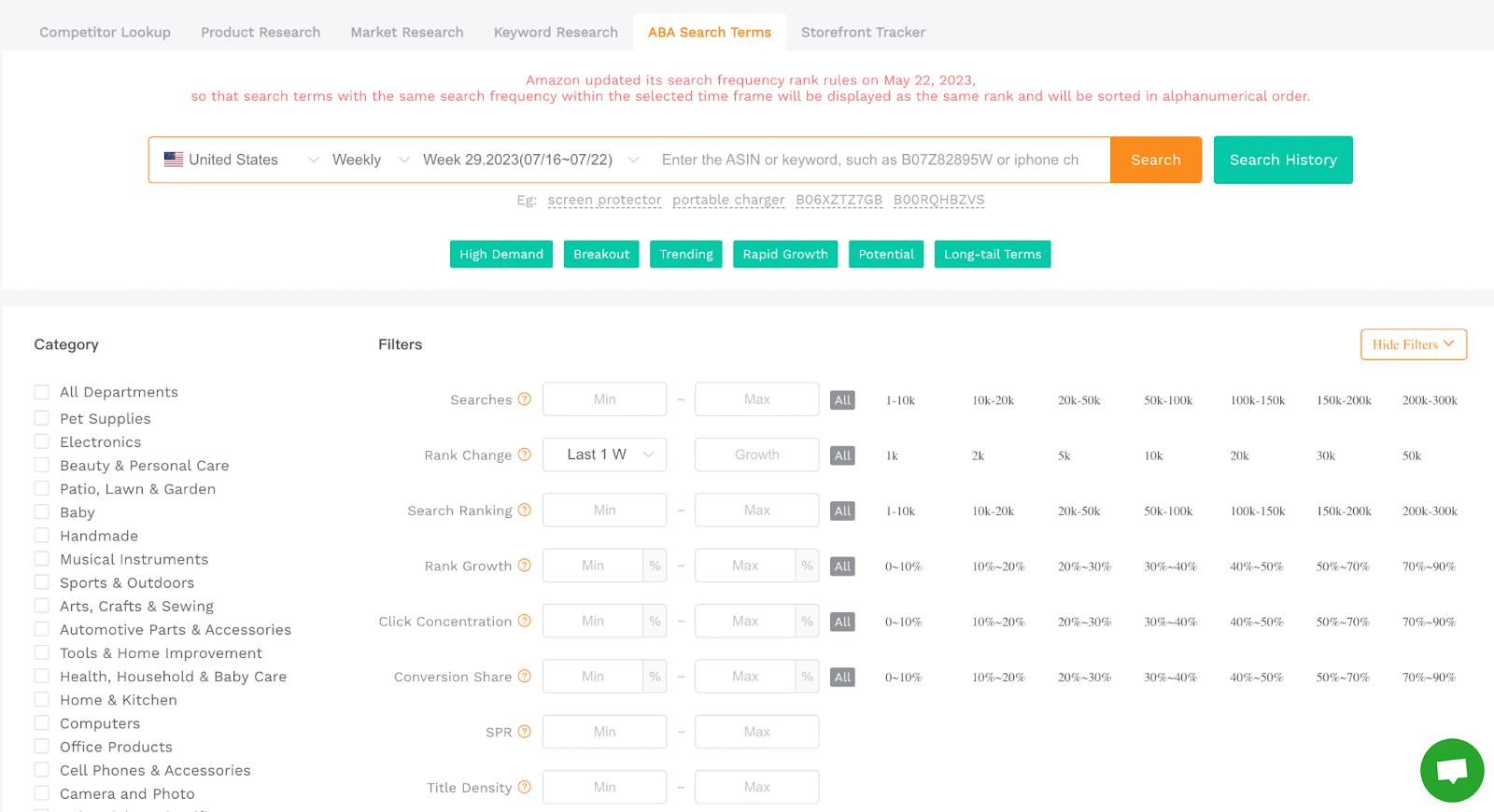 There are several tools here.
1. Sellers could select a marketplace from here. Now I am going to search for the US.
2. We could search data sets weekly or monthly. Also, we could select previous weeks and months to do research.
3. We can select the category from here and then select the filtration from the right side.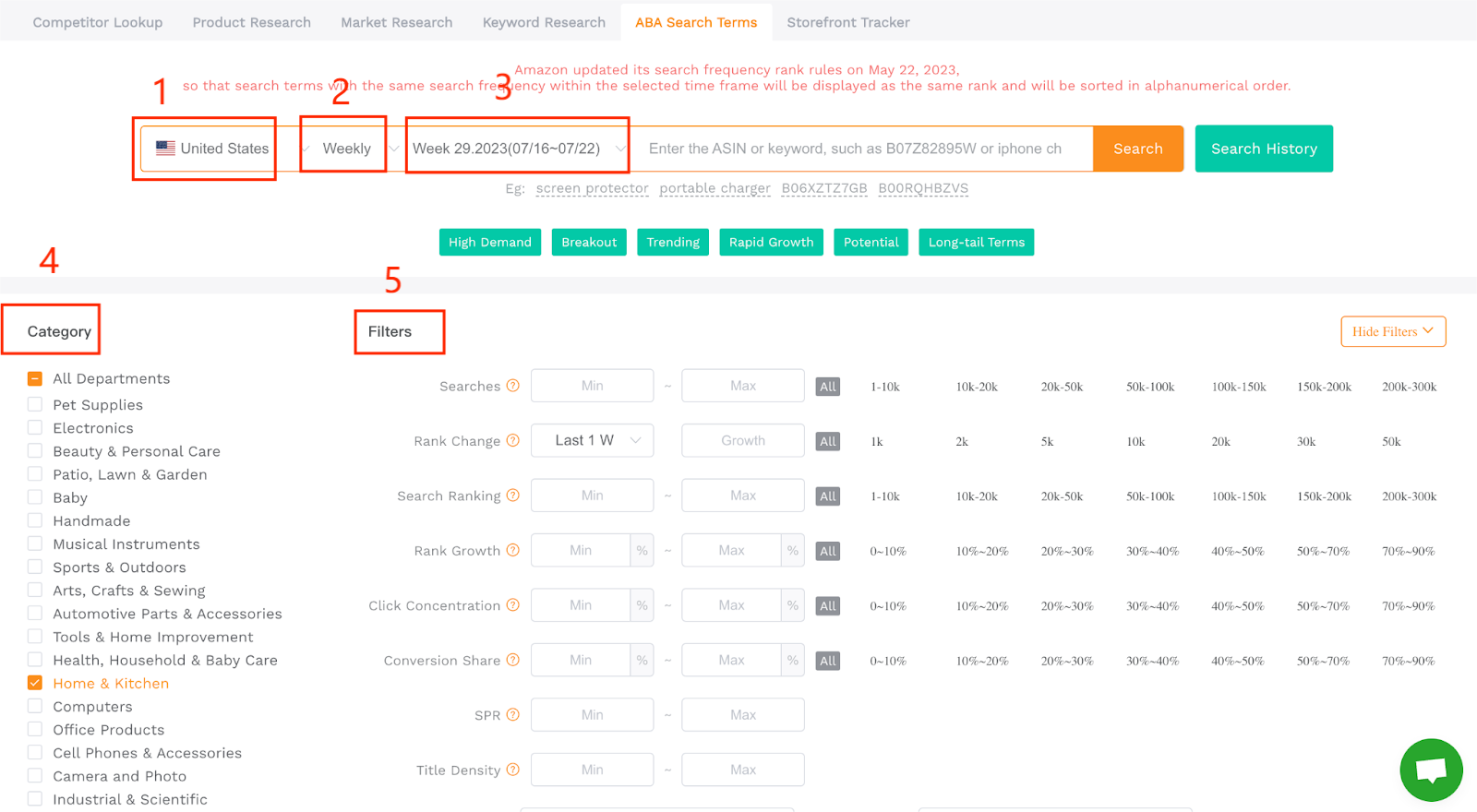 We could search and analyze "Keyword or ASIN".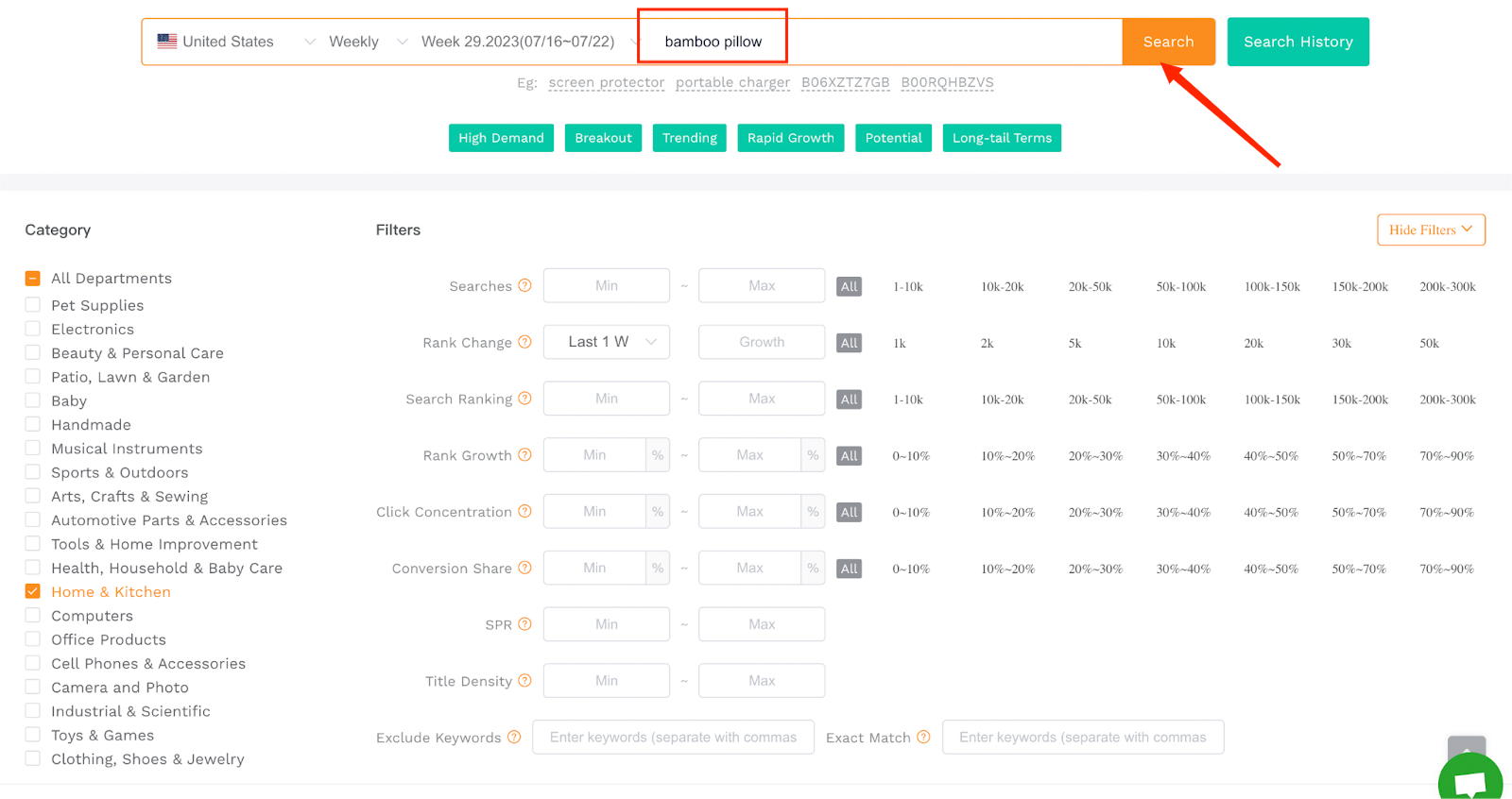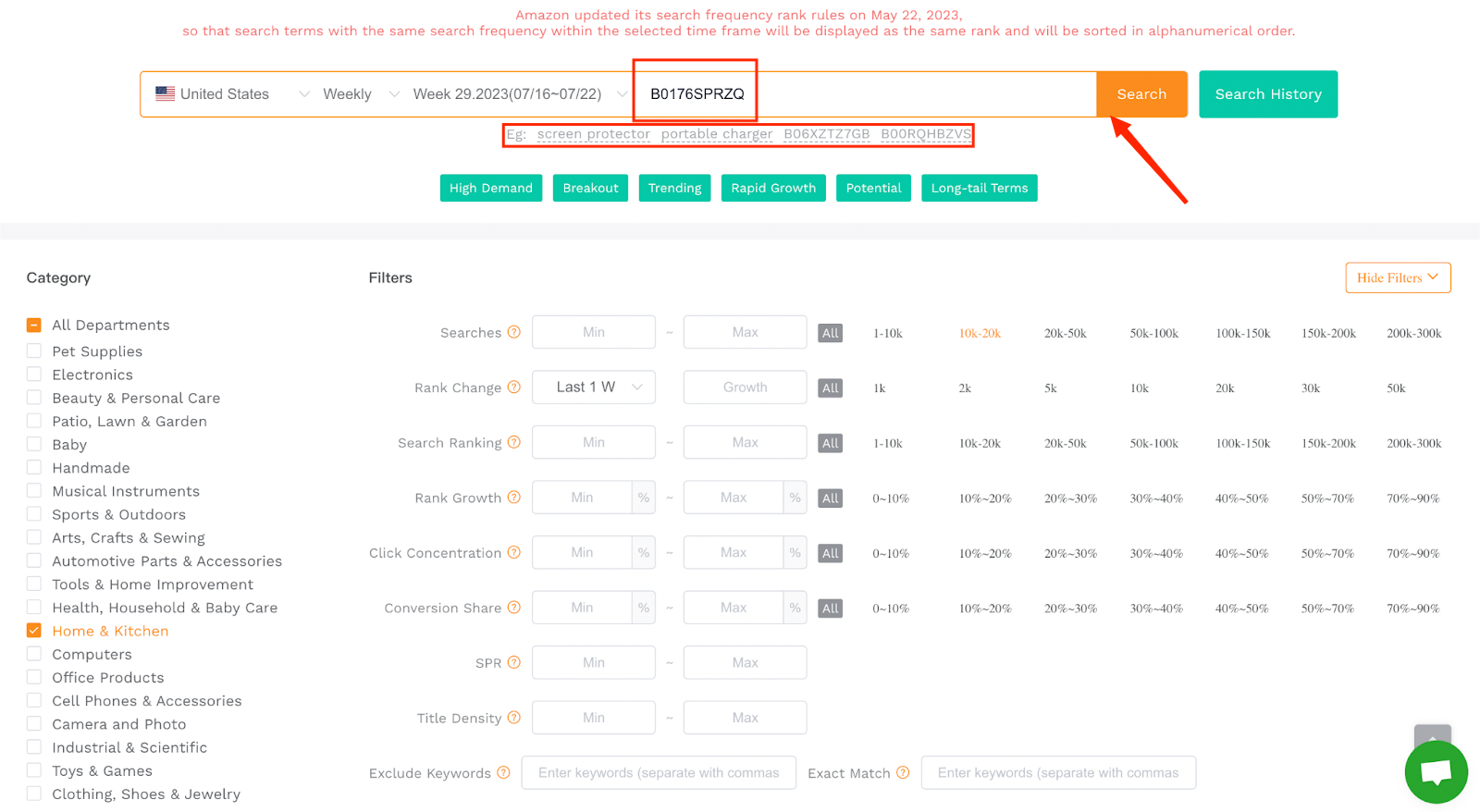 I am going to check 2023(07/16-07/22) data set for "Bamboo pillow", click search. We got 37 search terms. We are going to see all those search terms here vertically.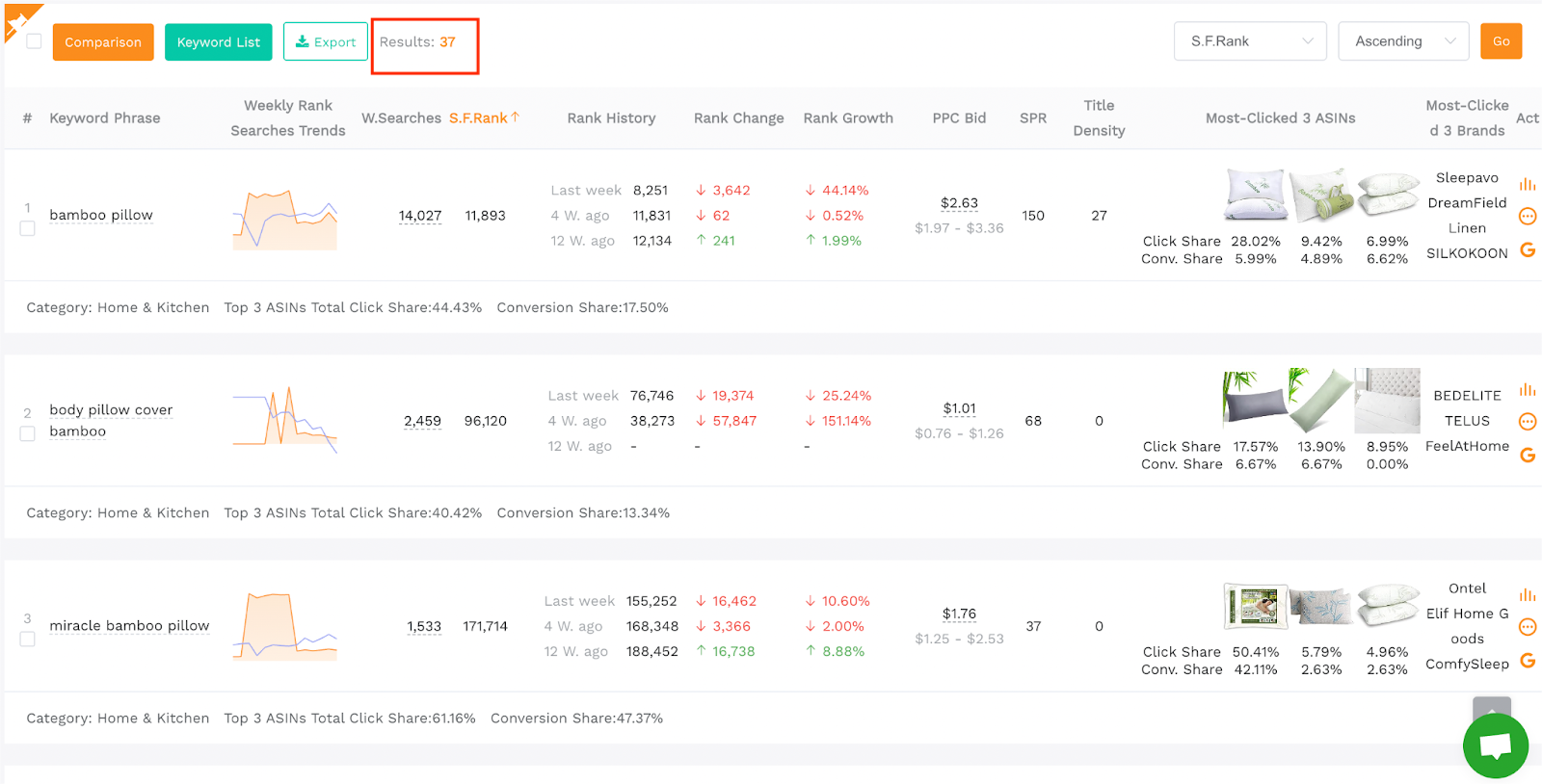 Bring the mouse over the keyword. We are going to see the ten most related products.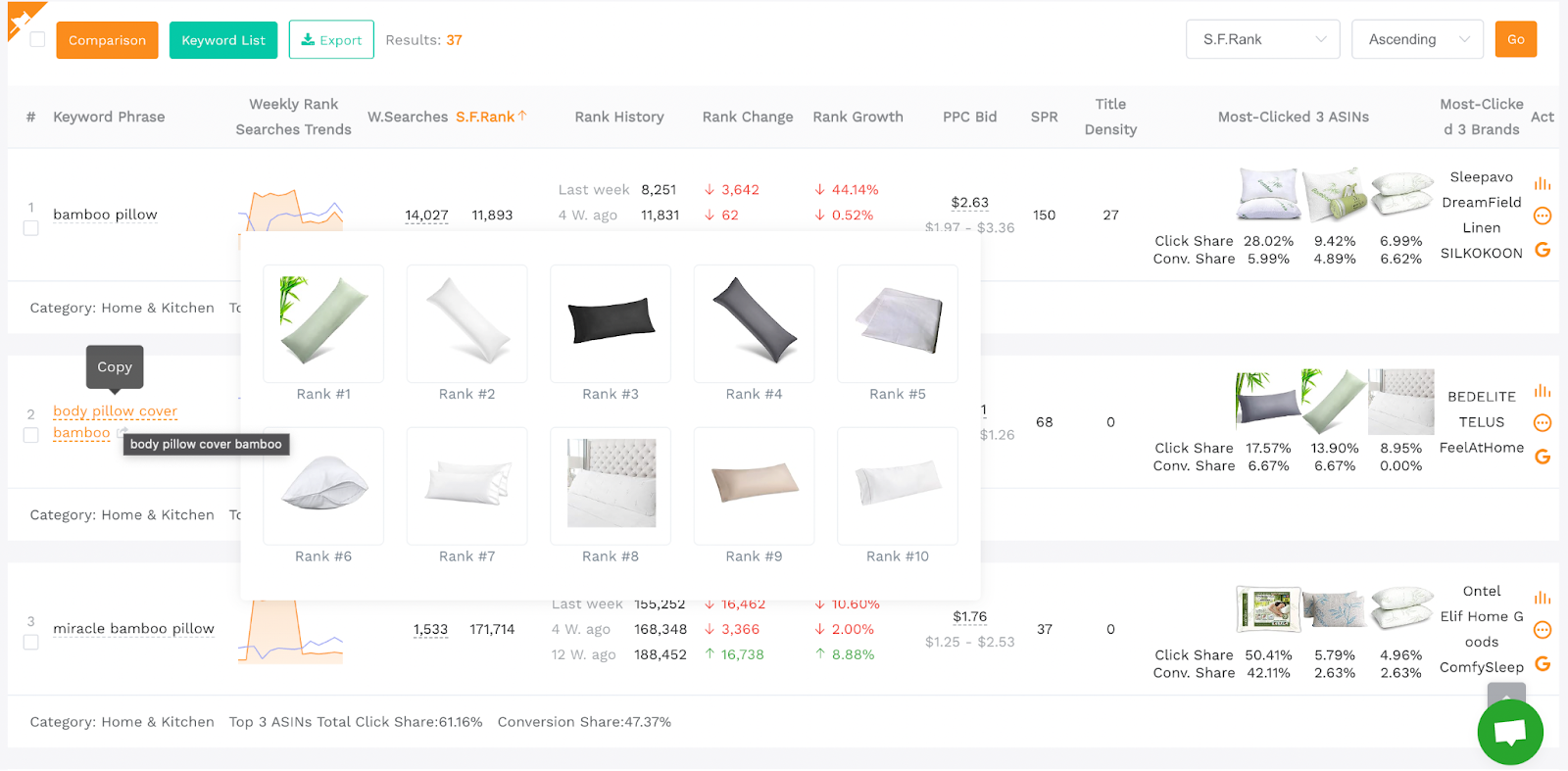 Horizontally, in front of each keyword we are gonna see:
1. Weekly search volume
2. S.F.Rank (search frequency ranking)
3. Rank History: a week ago, a month ago and 3 months ago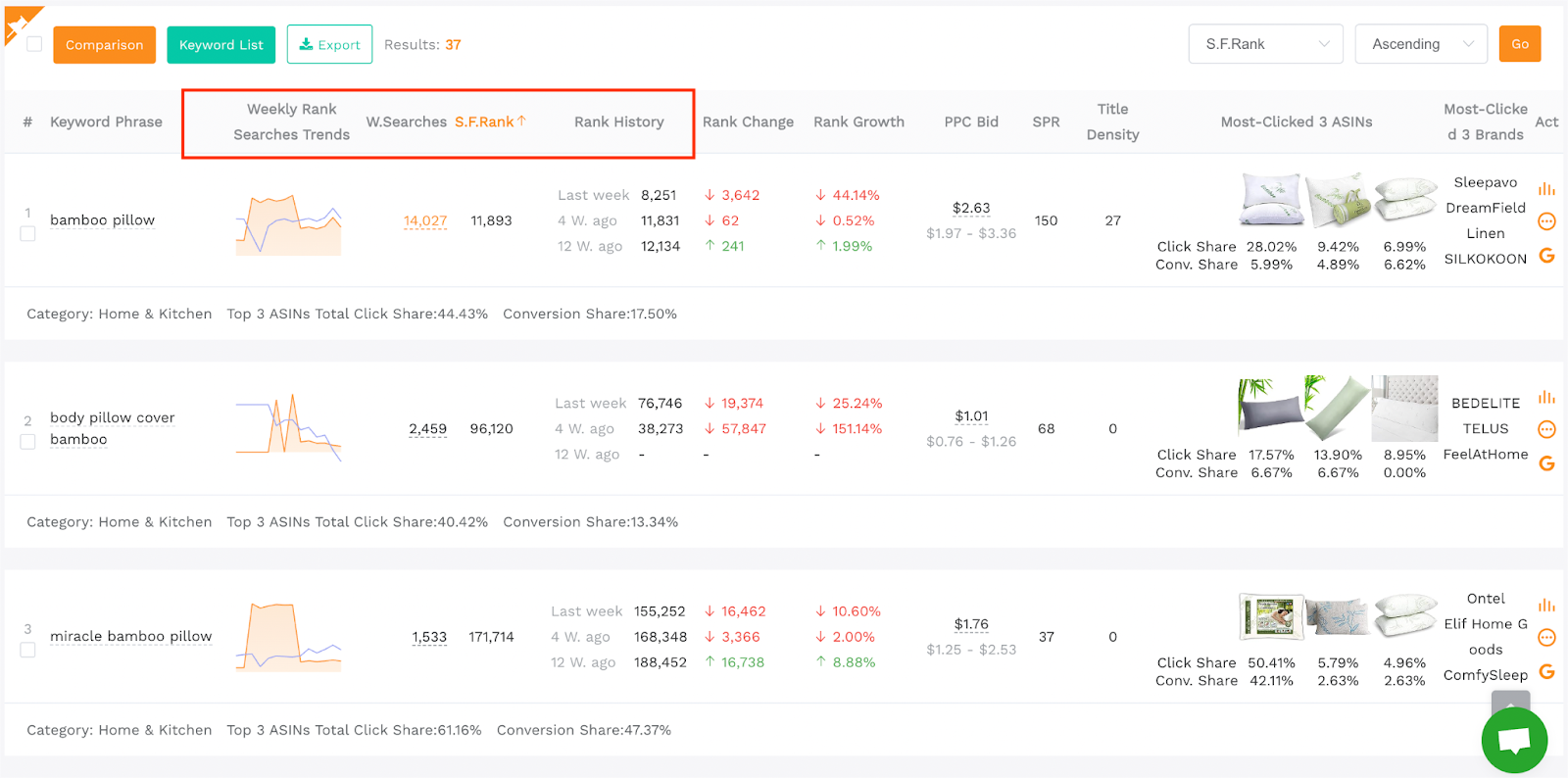 Then:

1. Rank Change, Rank Growth
2. PPC Bid
3. SPR (SelelrSprite product rank)
4. Title Density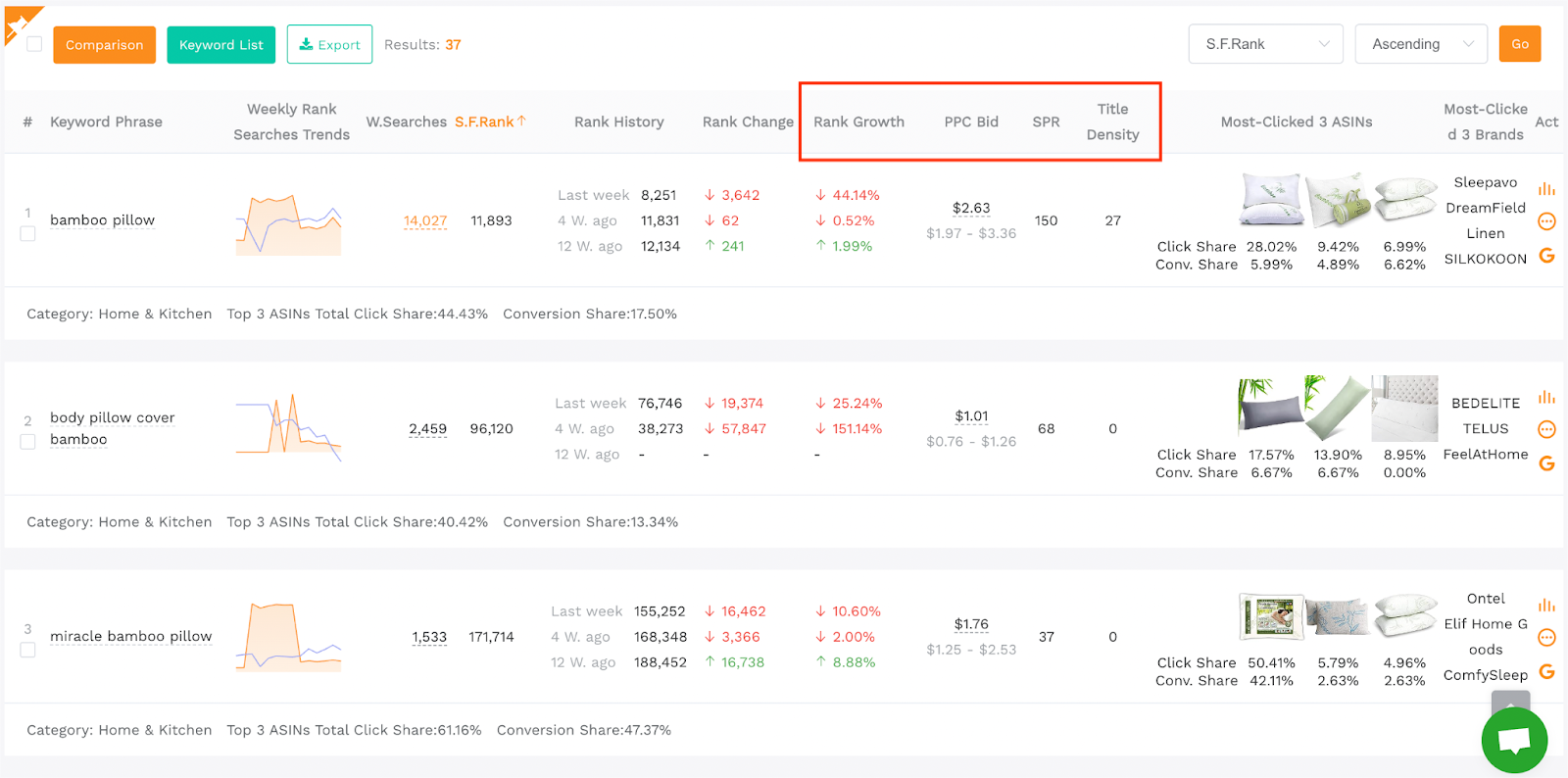 Next we see:

1. Most clicked 3 ASINs (their click share, and conversion share)
2. Most clicked 3 Brands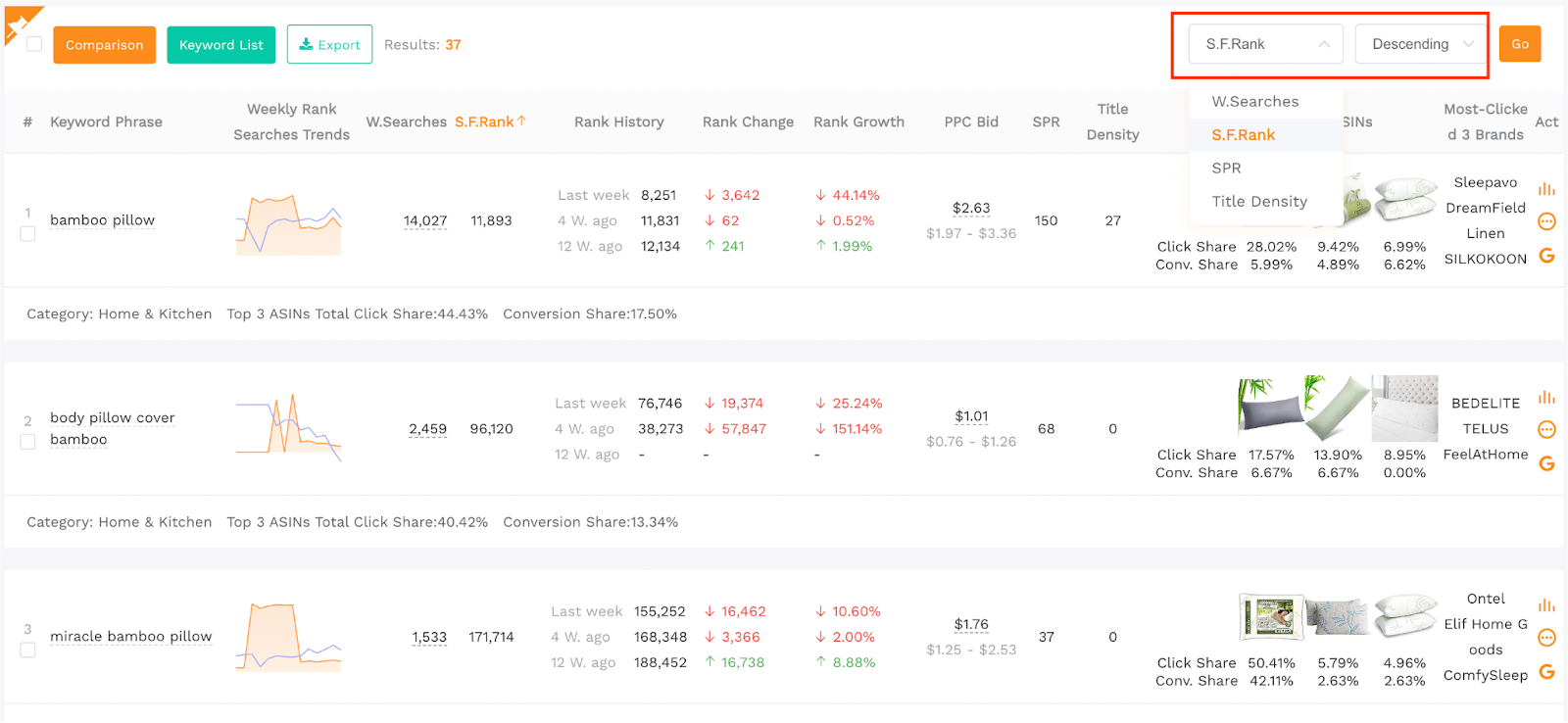 Lastly, we see 3 significant metrics:
1. Search Trend Graph
2. Download Historical Searches (we could utilize it for keyword mining)
3. Google trends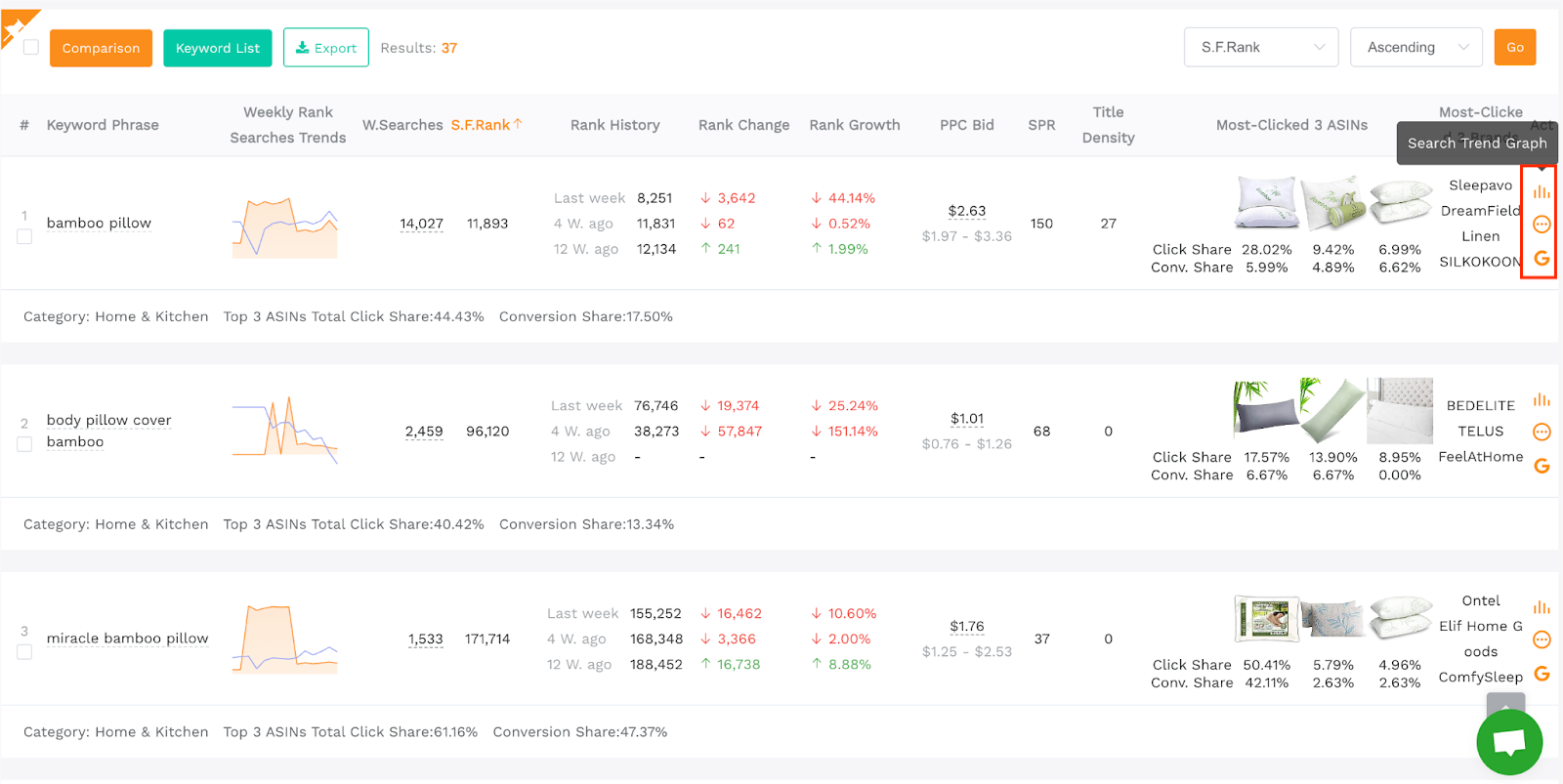 We could compare any keywords we want, just select them and click compare.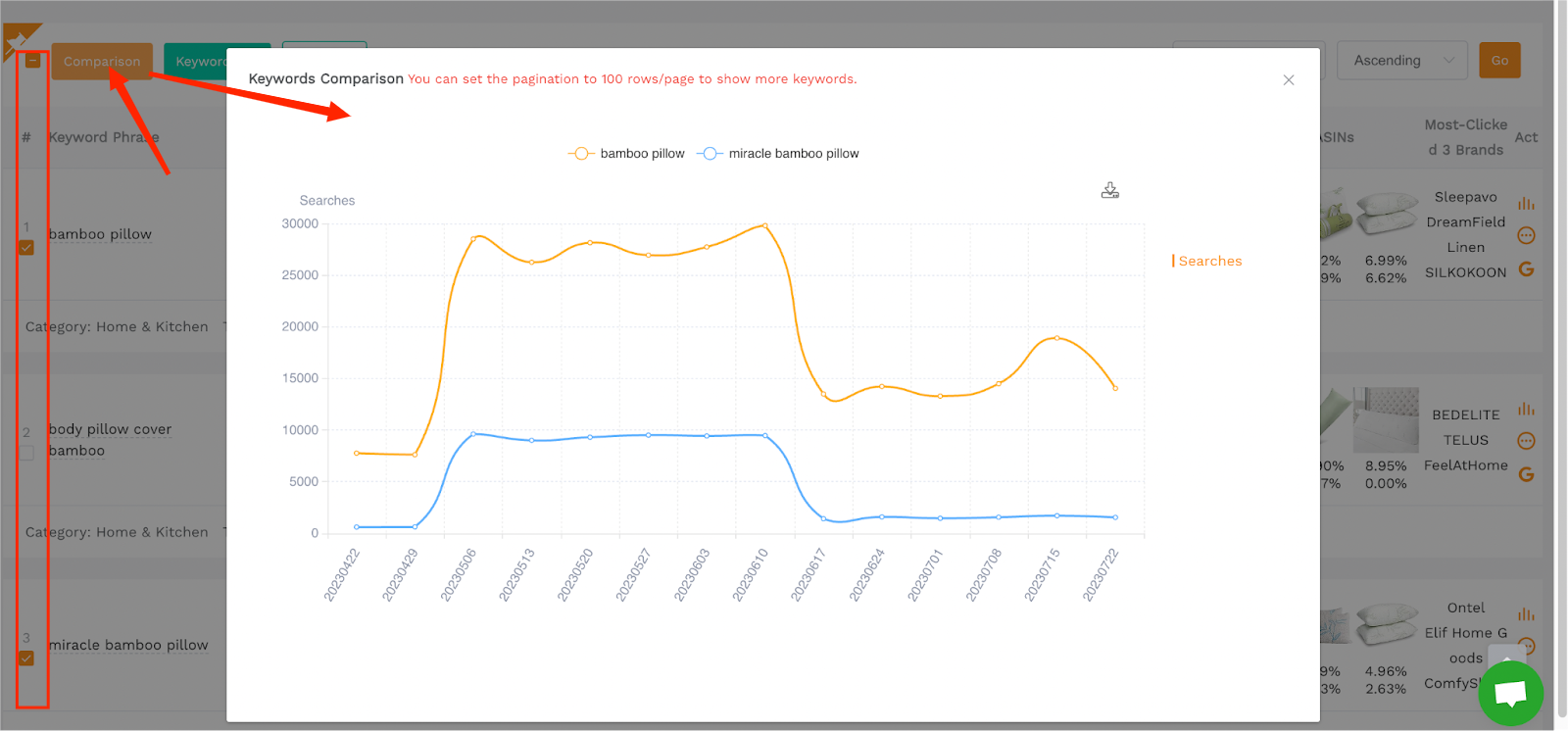 We can add selected keywords into the keyword list.
We could sort and filter these keywords according to different metrics as Ascending or Descending.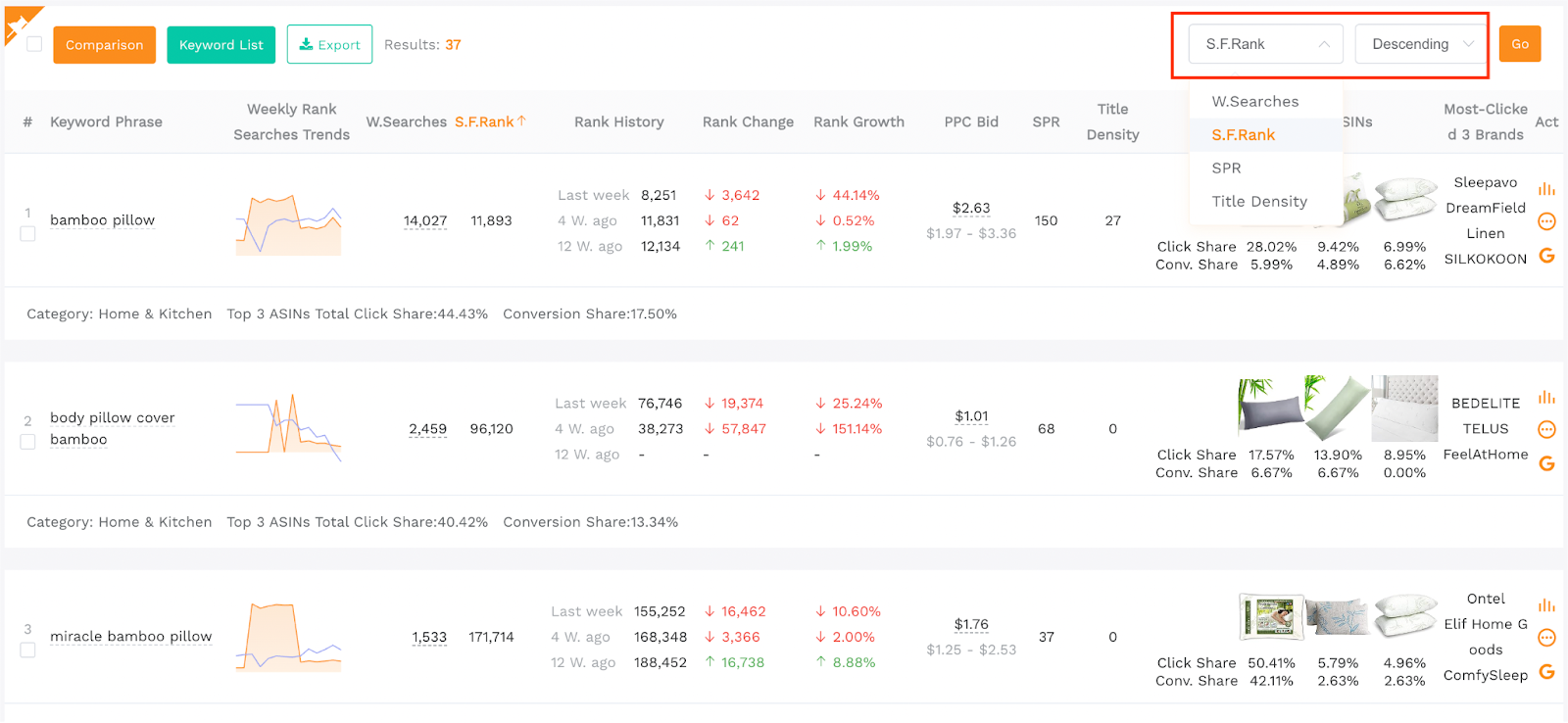 We could do this search for any ASIN too. Just put ASIN here and click search.
Then we are going to see search terms of this particular ASIN ranked 2023(07/16-07/22).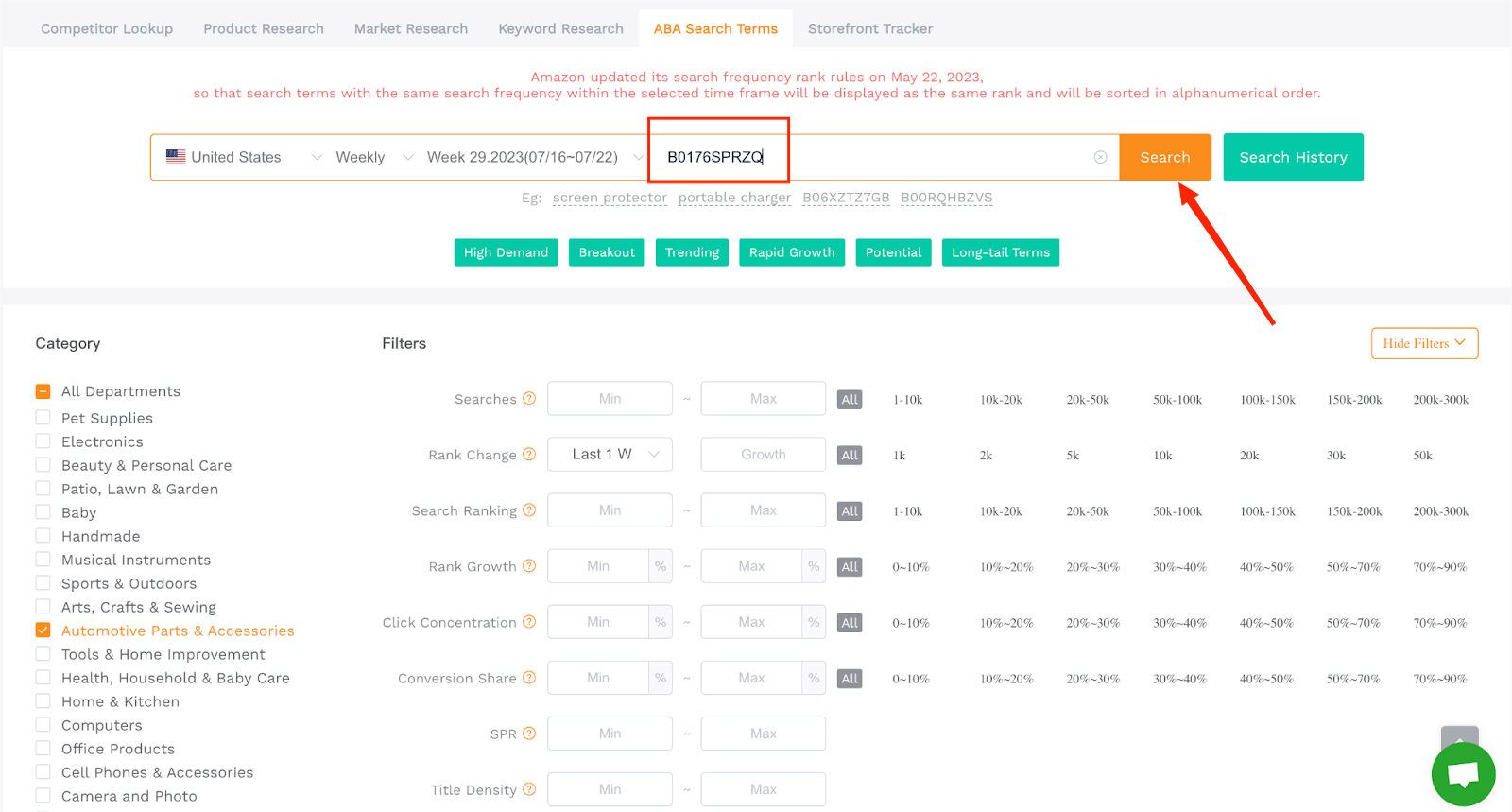 We see same metrics related to each keyword as well. Weekly Searches, rank History, PPC Bid etc.. are same.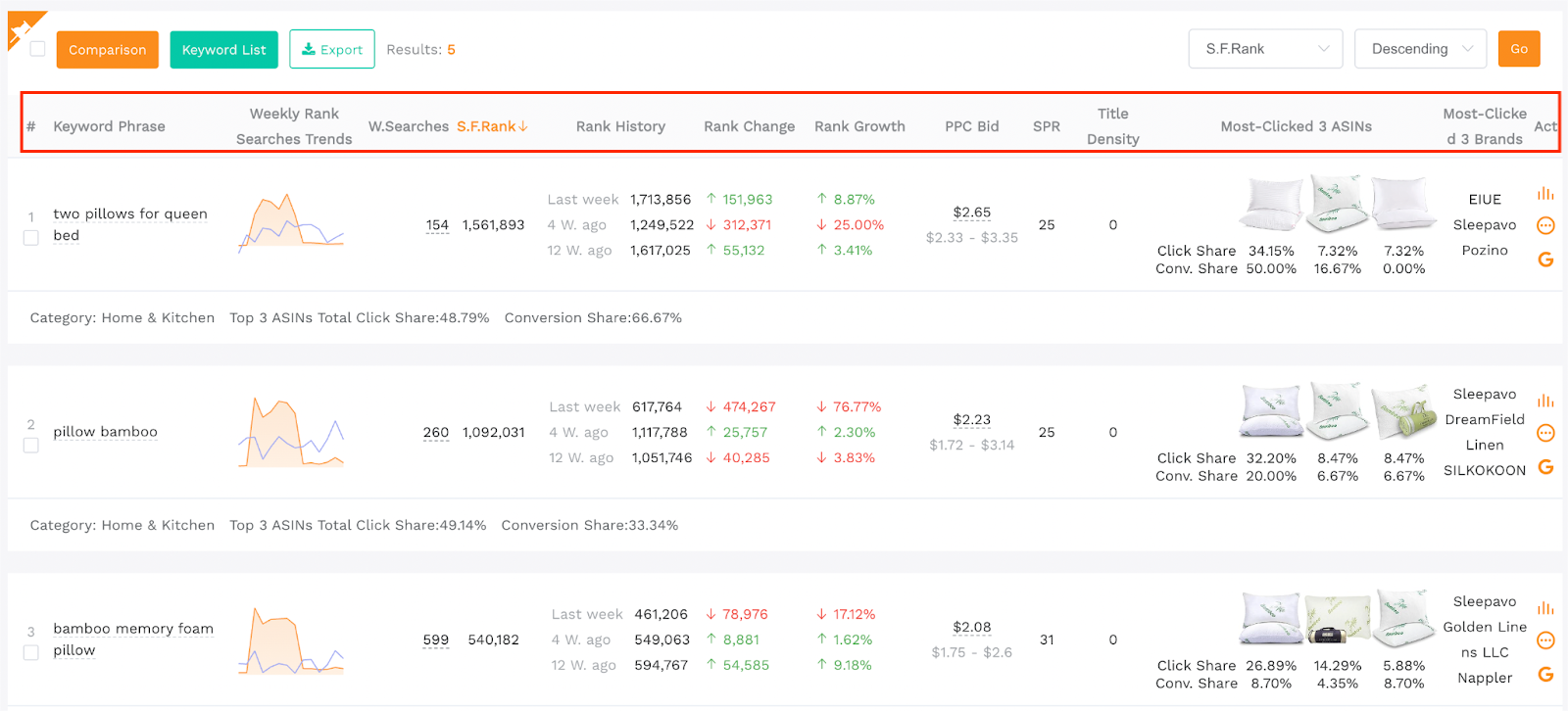 We also could do keyword research by filtering from below. We might find a keyword and then start that product. Just set filtrations as you like and click search.

Don't forget to select your category as well.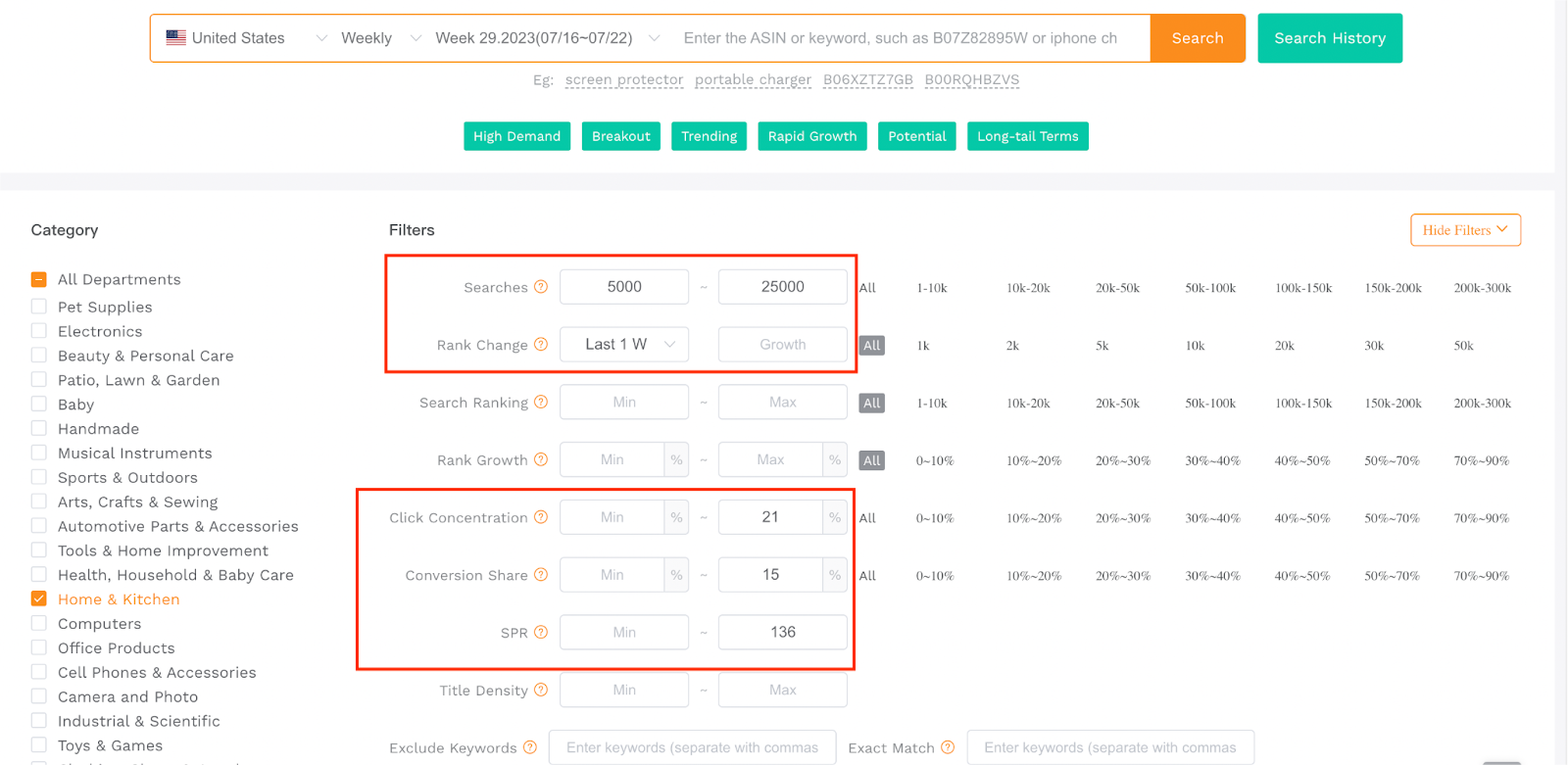 I filtered as above and we got 1403 keywords. Now you could analyze all the keywords as we discussed above. You can check weekly search volume, SPR, PPC Bid, Google trends, etc….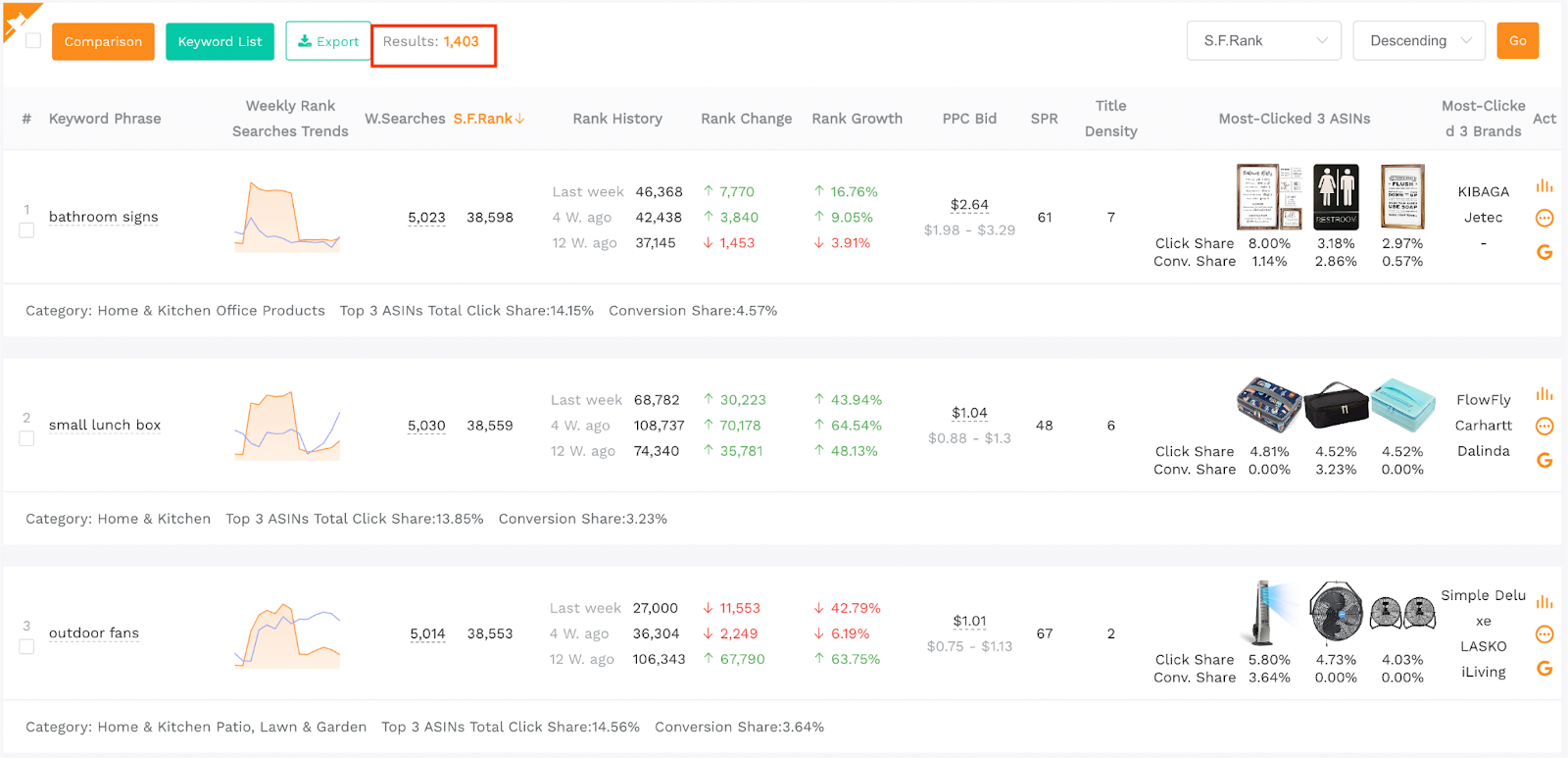 This is a brief explanation of the ABA search terms. Please let we know if you have any questions in the comments section.
See you!