Review Analysis provides a valuable and in-depth look inside a product's reviews. This can be used on your own products or on a competitor's product to see how they are faring. Review Analysis is part of our Chrome Extension tool. Follow the steps below to learn how to effectively use Review Analysis.
Let's begin
If you added products into your review analysis, you can see them here. Just select product then click "Bulk review".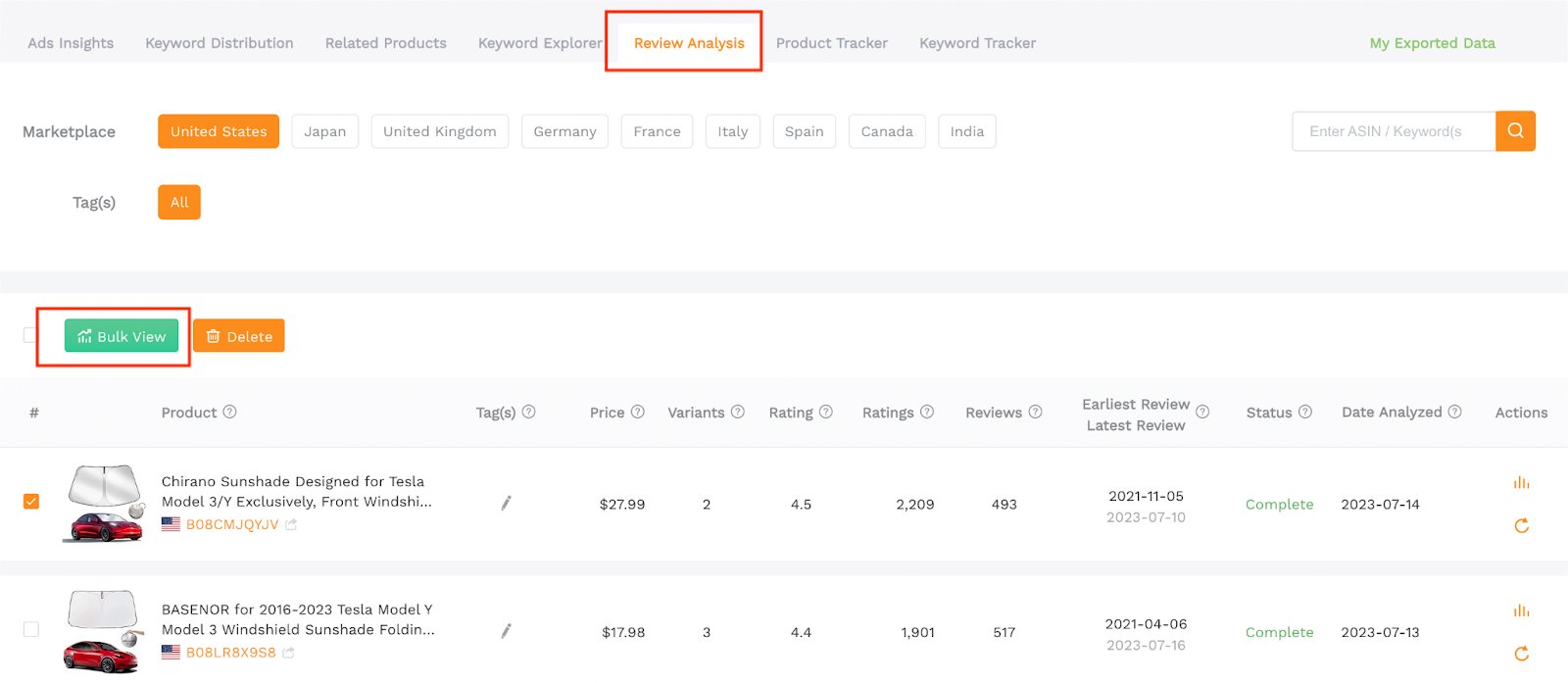 Then you are gonna get this page as below. Now sellers can analyse all details of competitor's review insights.

Or the easy way to go back to Amazon and search any keyword.
Then find your any competitors and open their detail page. Then click "Generate AI Analysis reports or SellerSprite Analysis report".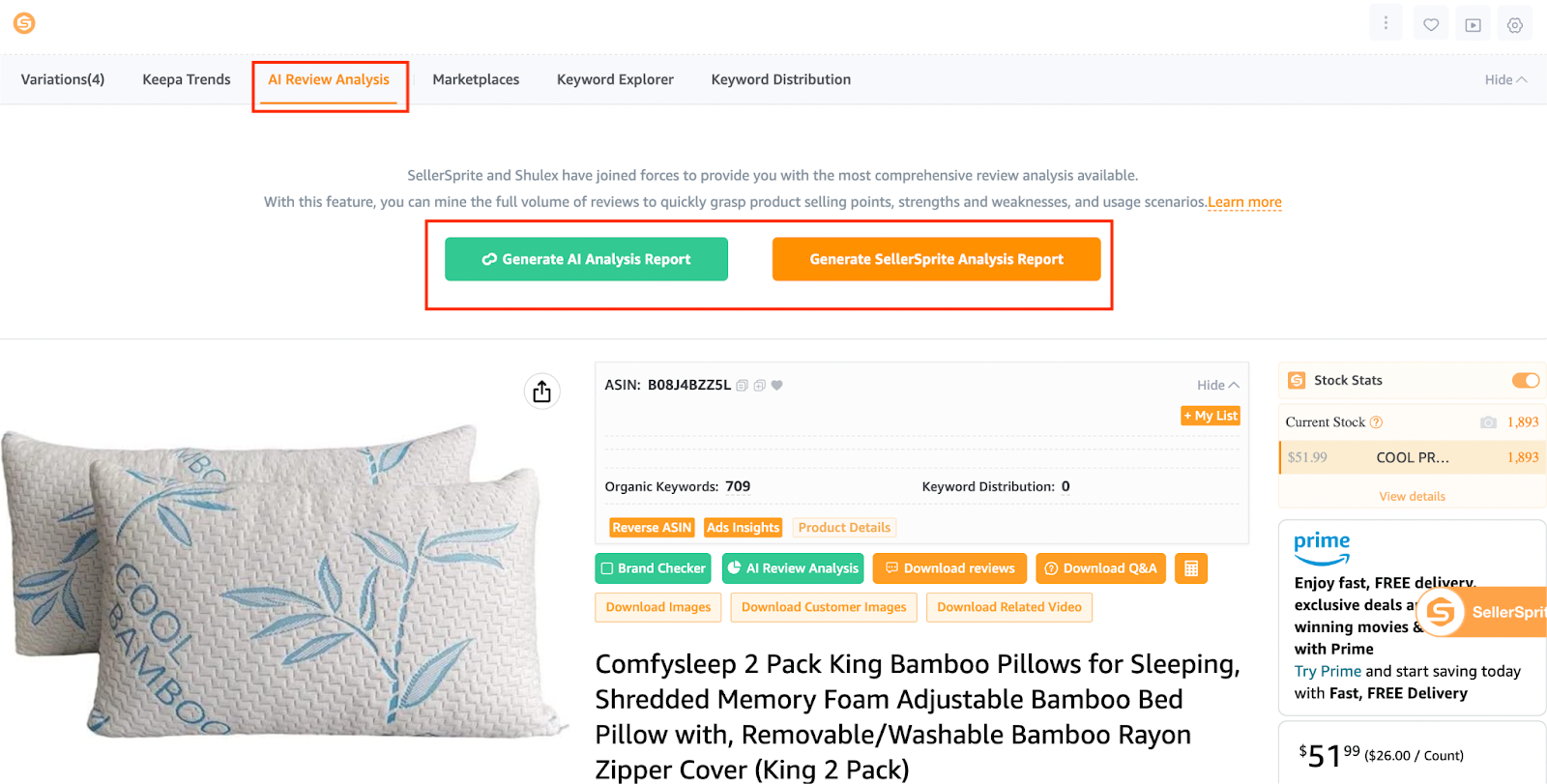 Then we are coming this page below.
Here we see all variations and horizontally each variation's Ratings, reviews, review ratio etc..

For instance, this particular ASIN B08J4BZZ5L has 2314 ratings, its average is 4.3. It has 424 reviews. Its ratio for overall ratings is 78.4%.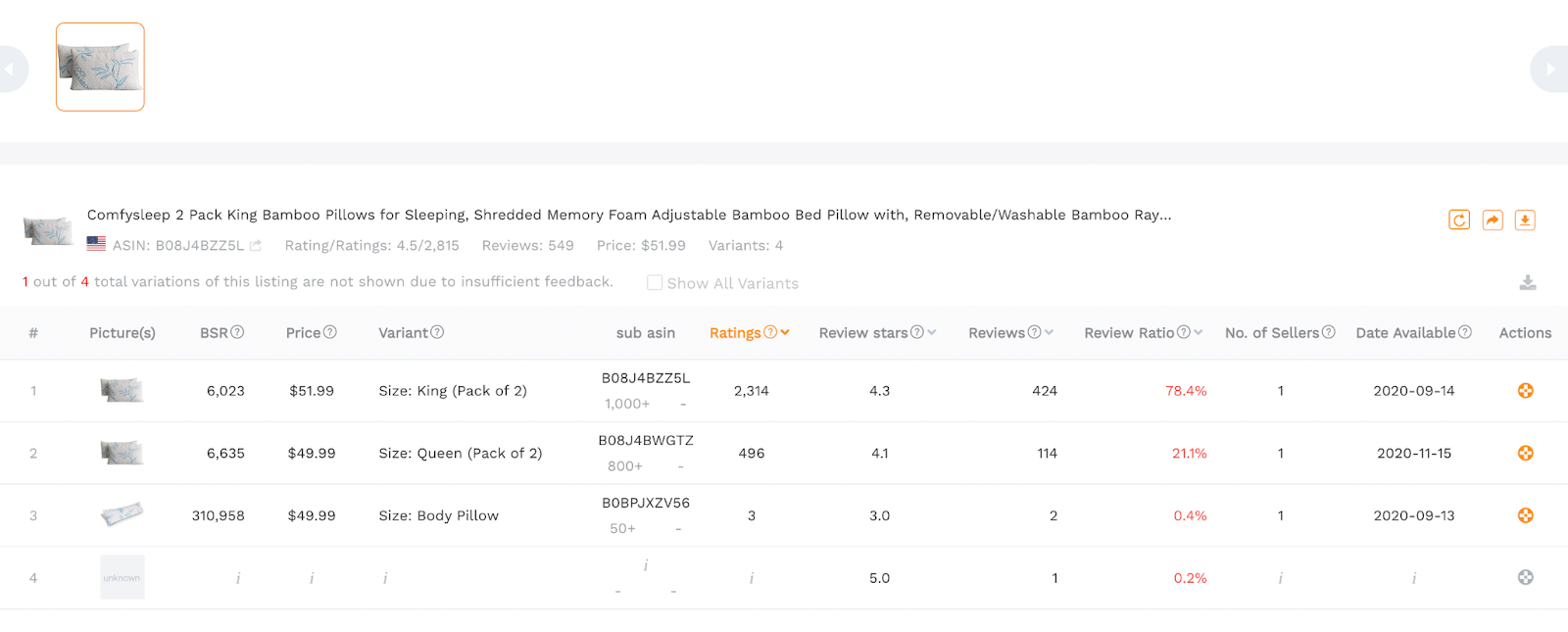 If you would like to download this all info you can download from here.

Also you can click this share icon and send to any of your colleague or friends, They will be able to see all these details even they have not sign in SellerSprite.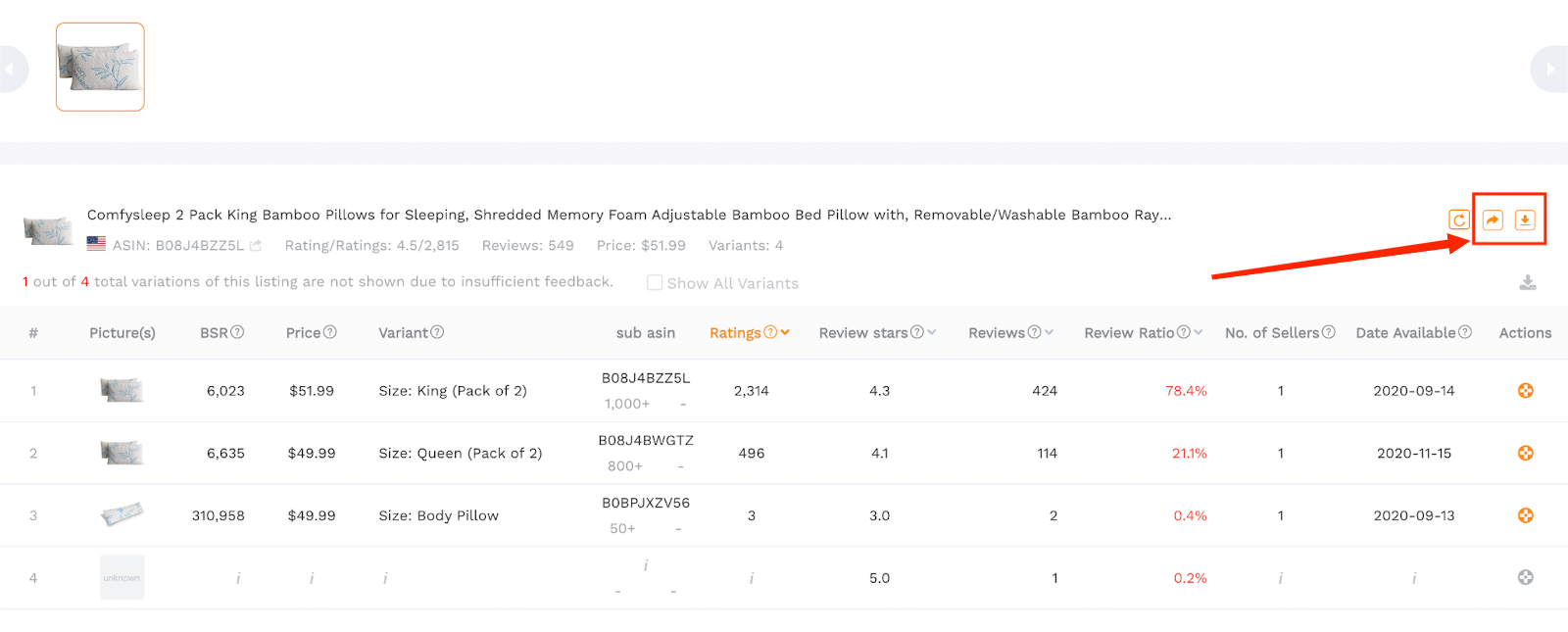 SellerSprite work integrated with the Shulex AI tool. It helps us to analyse review insight and we are going to have detailed insight of reviews.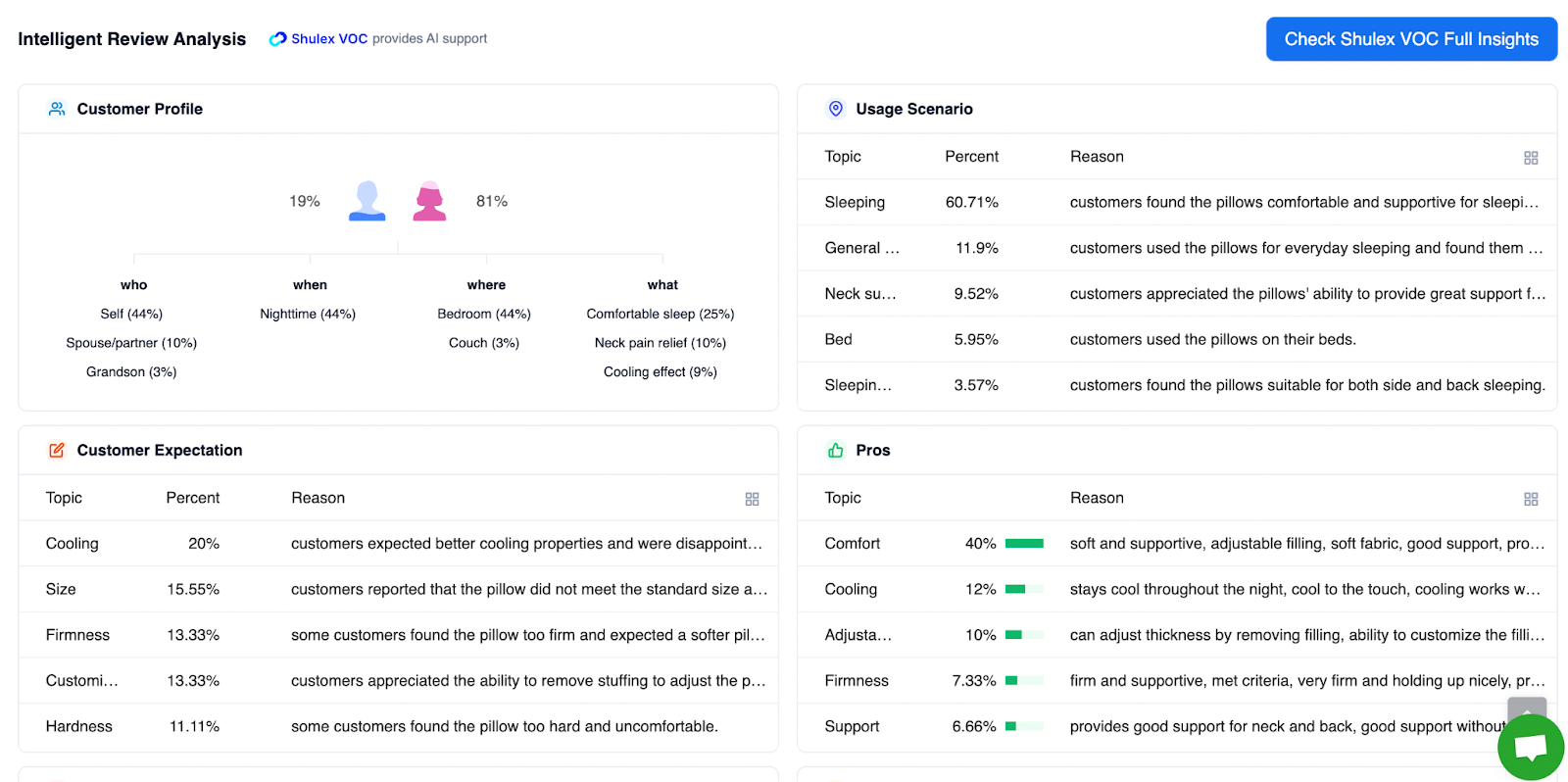 On the left up corner you can see 19% reviewers are Male and 81% are Female. We can see the % of main questions as well.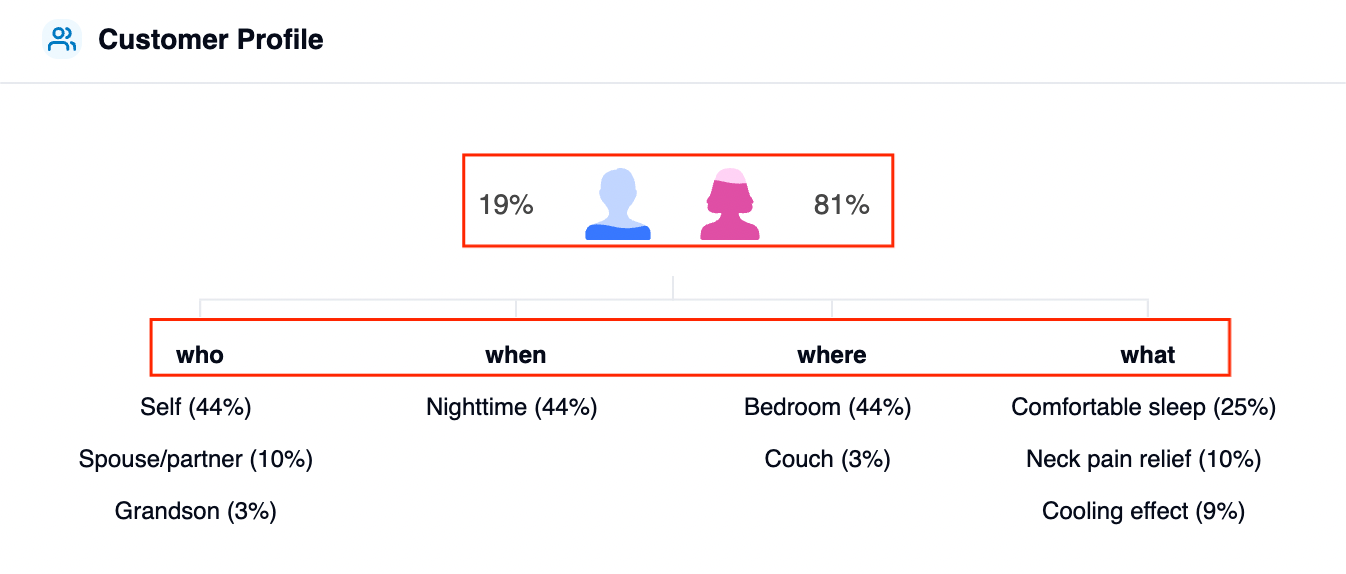 Sellers can see "Usage scenario" and its percentage.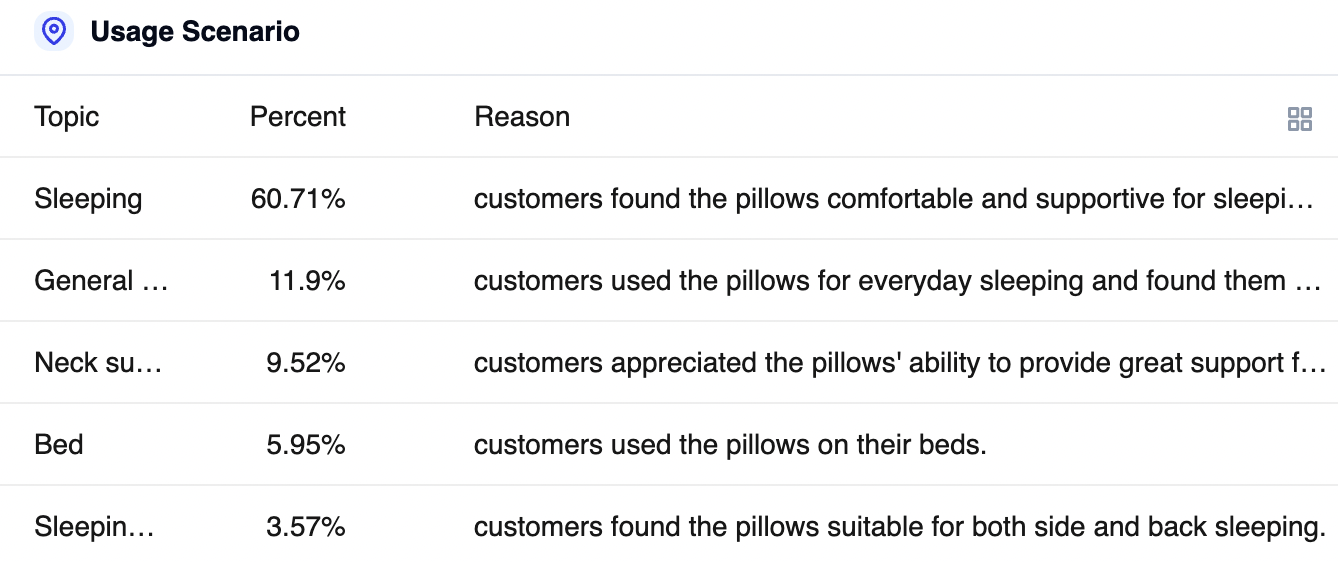 If you click here, we are going to each main reasons detail explanations.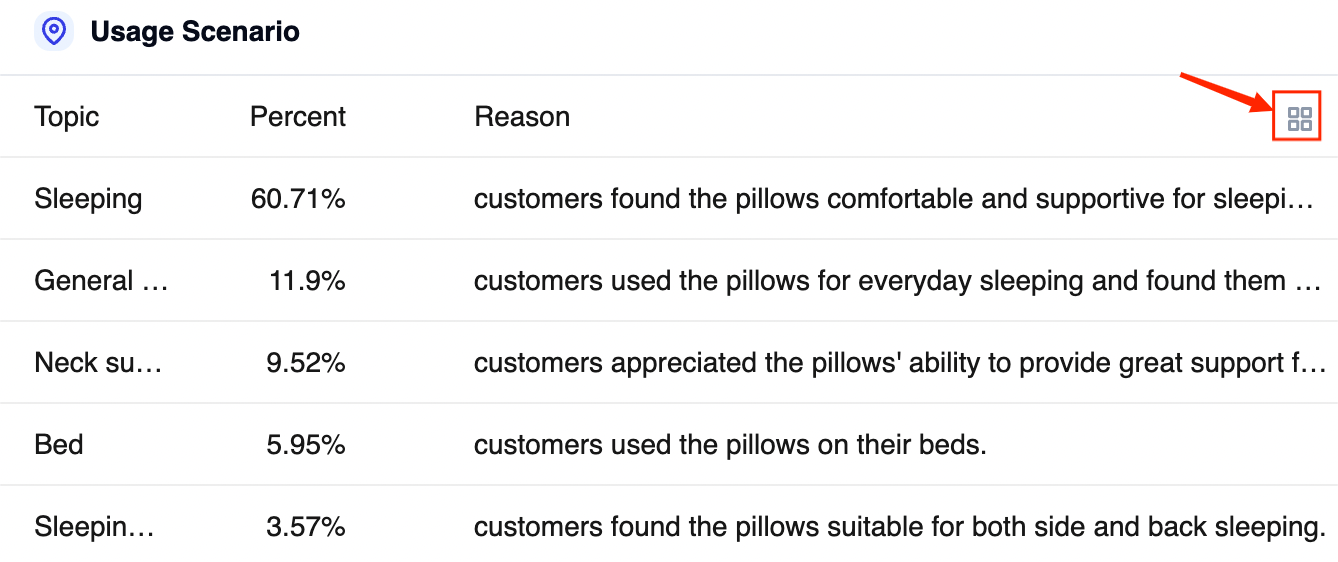 Here we can see them, also we can close it by clicking x.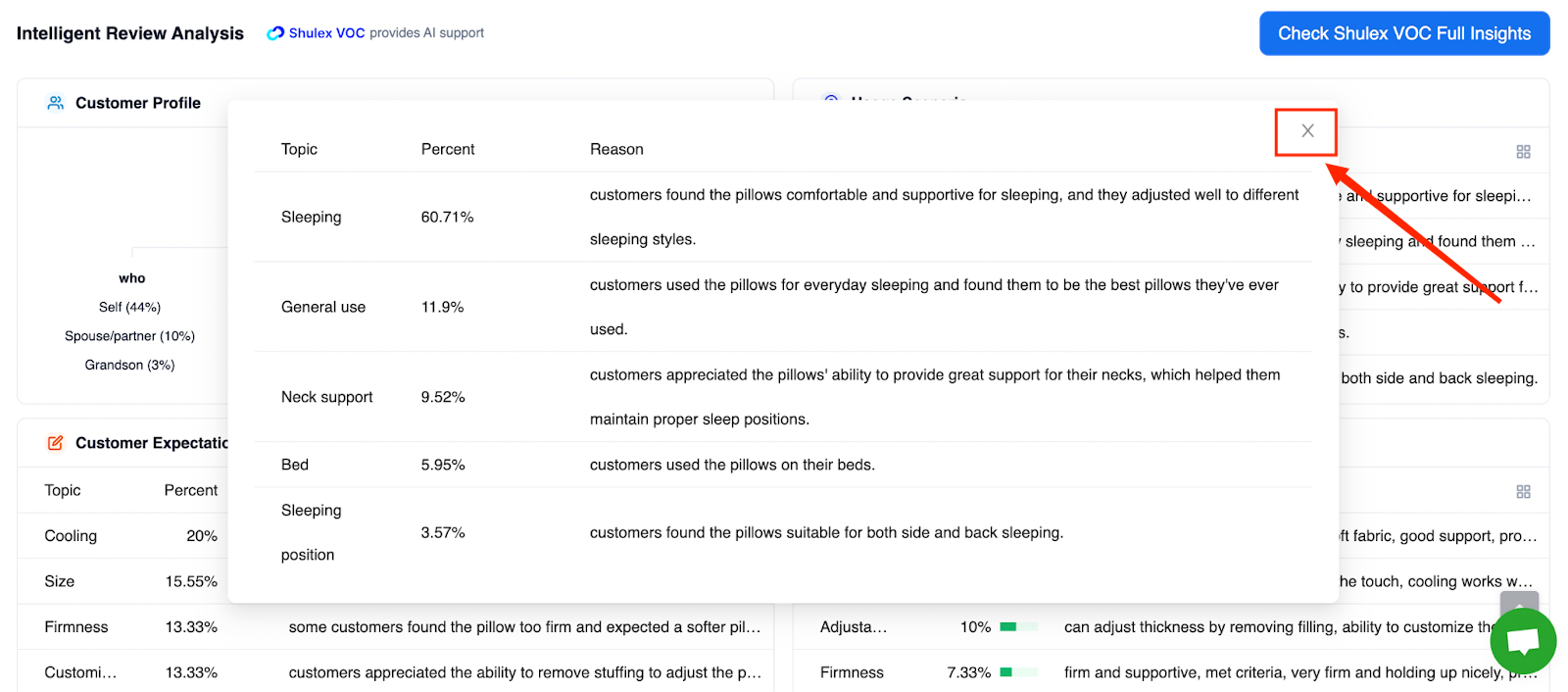 We can analyze and see "Customer Expectation".
We give the most biggest 5 expectations and their %. Here we see brief info as "Topics", their "Percentage" and their detailed explanation as "Reason".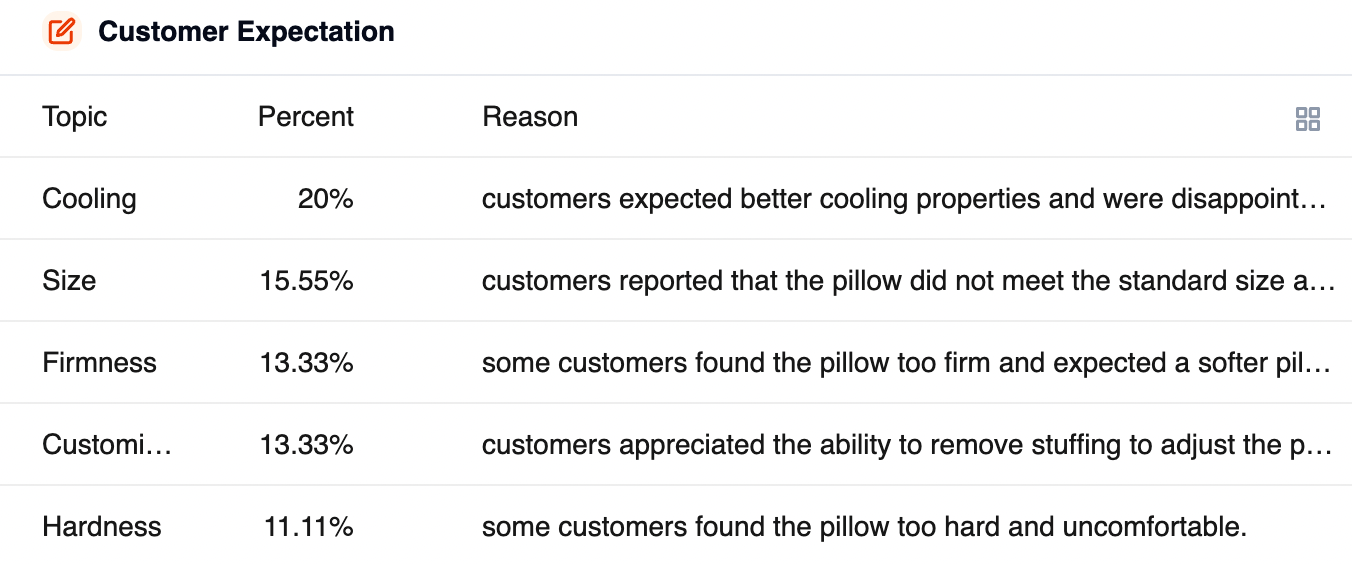 We can see Pros and Cons here as well.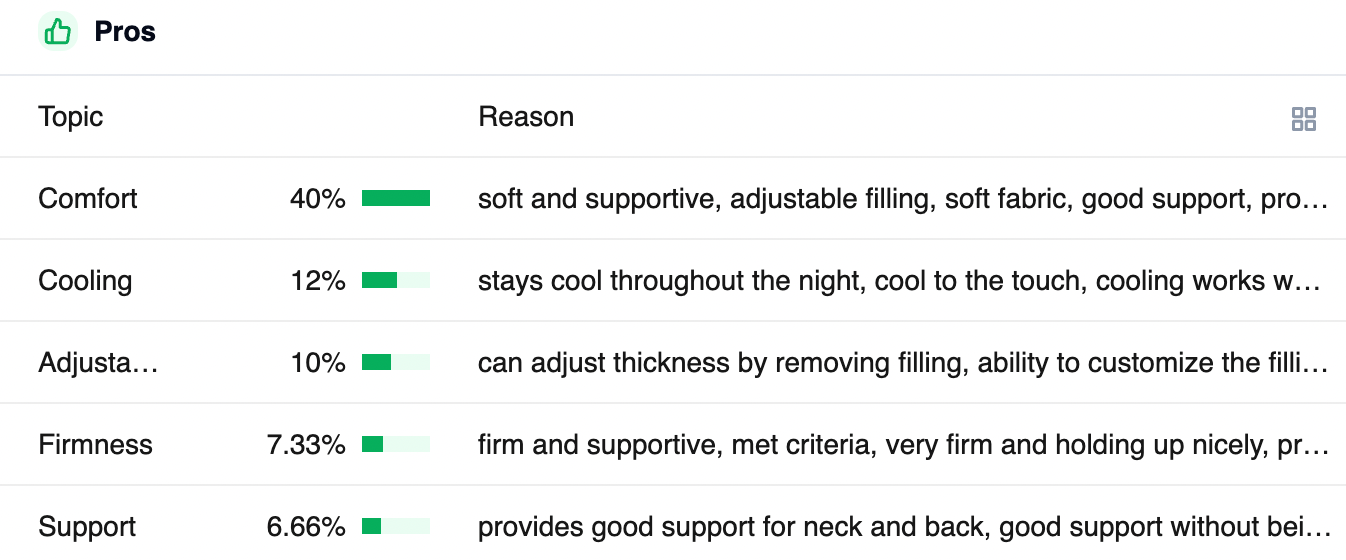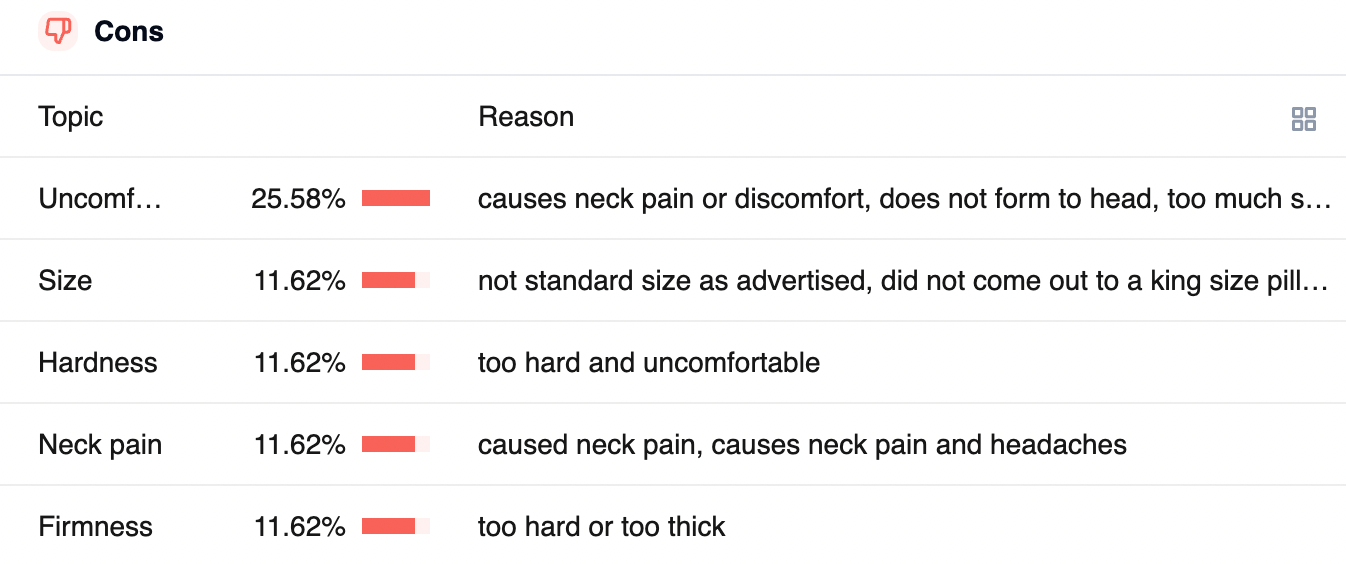 Here we can see what "Purchase Motivations".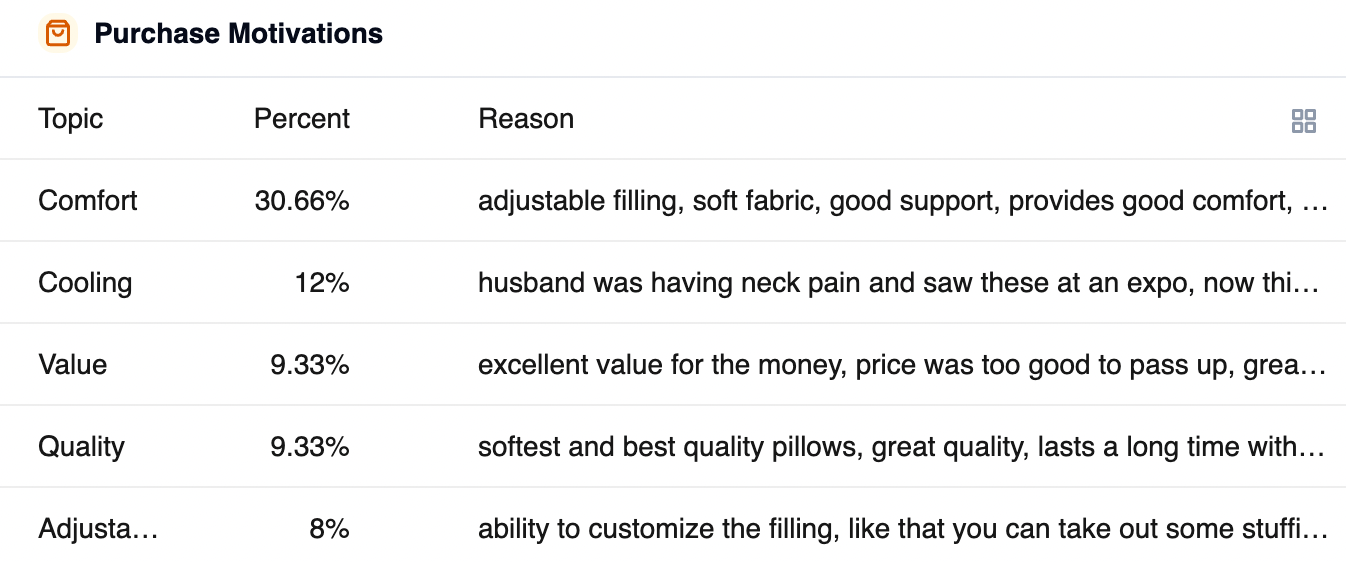 We can see the Rating Ratio here.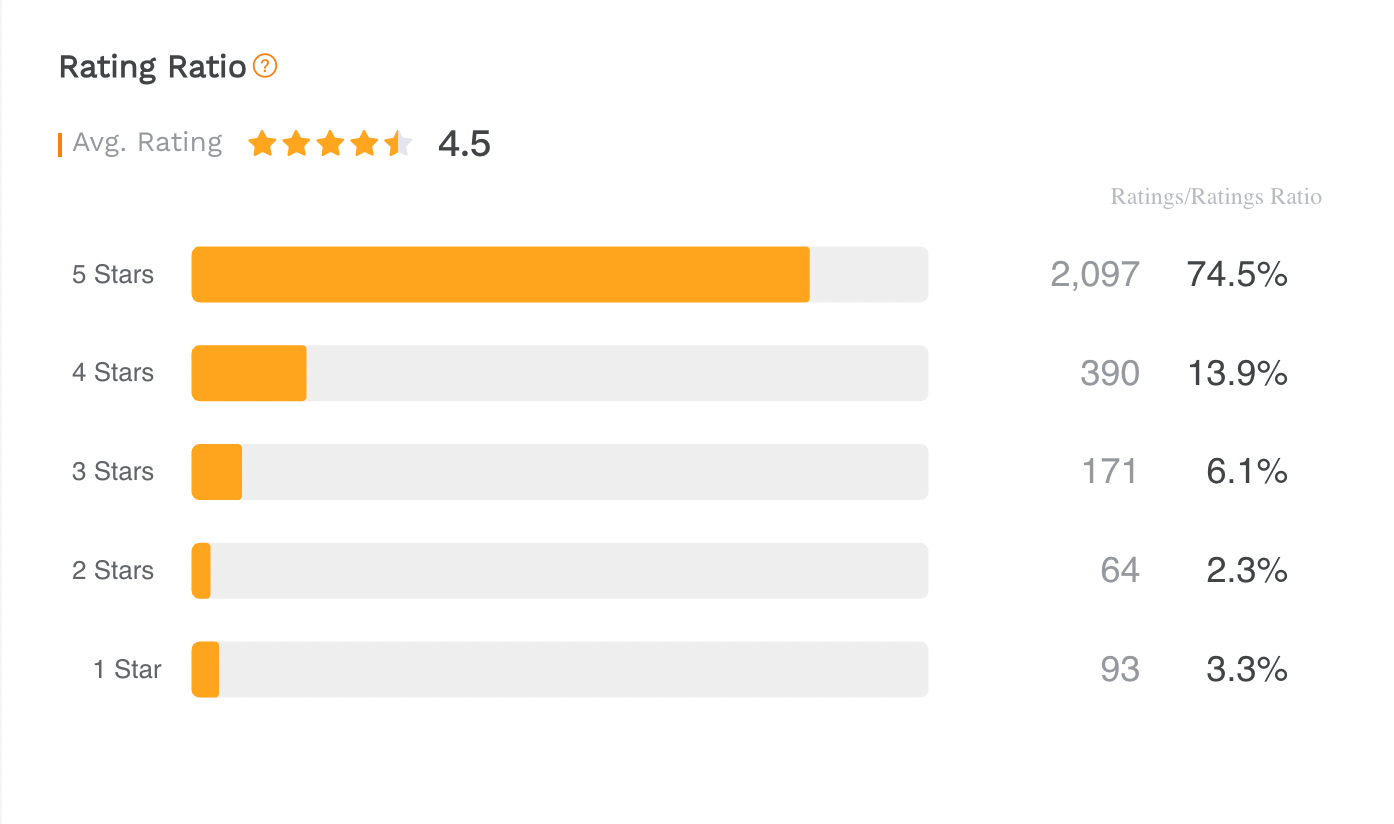 We can see Ratings by Stars for different time frames such as 6 Months, 1 year, 3 years or all time. Also their percentage.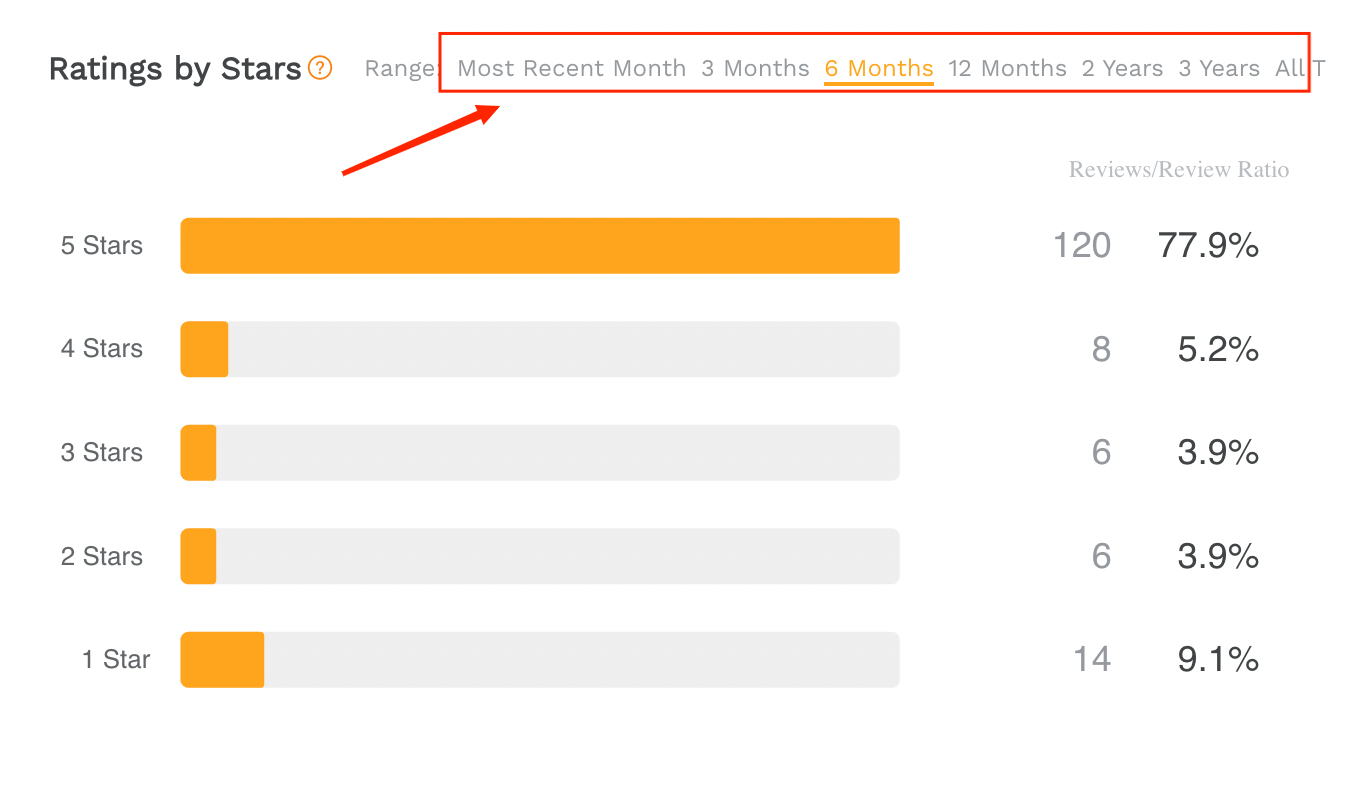 Here we can analyze Ratings by type.
For instance: Review with Picture, Review with video, VP(general reviews), or Vine reviews. All indicated by different colors. By using your mouse you can see them.
Ratings by Type:The listing's number of different rating types.
Picture Review

: the review contains product pictures.

Video Review

: the review contains a video.

VP Review

: A review with a VP tag means that this review came from a Verified Purchase on Amazon.

Vine Review

: A review with a Vine tag means that the review came from a purchase by a Vine Voice.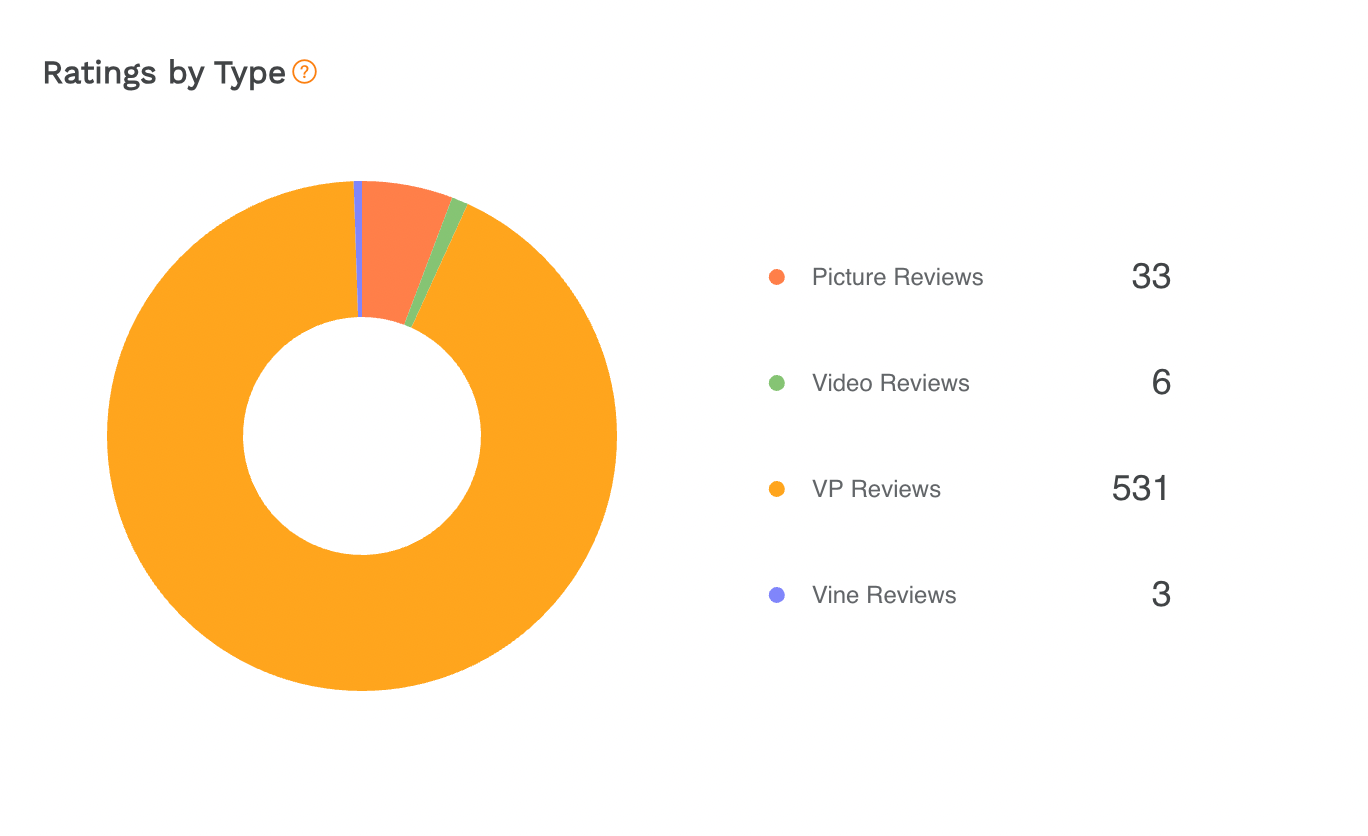 You can see "Ratings by variant". How many reviews each variations have, also we can select different time frames and see those ASINs rating amount for selected time frame.

We can analyze "Variant Review Growth Trend". Each ASINs review grows trend for each month since launch date.


Here we can see an overview of used phrases and their percentage.
For example: "love these pillows (27 / 4.9%)": used 27 times for all variations, and its percentage is 4.9%. It can give us initial info about what the reviewers mention a lot.

Here we have broad options to do, such as select 1star, 2star etc.. reviews.

Here we can select 3star reviews with VP reviews, Vine reviews etc…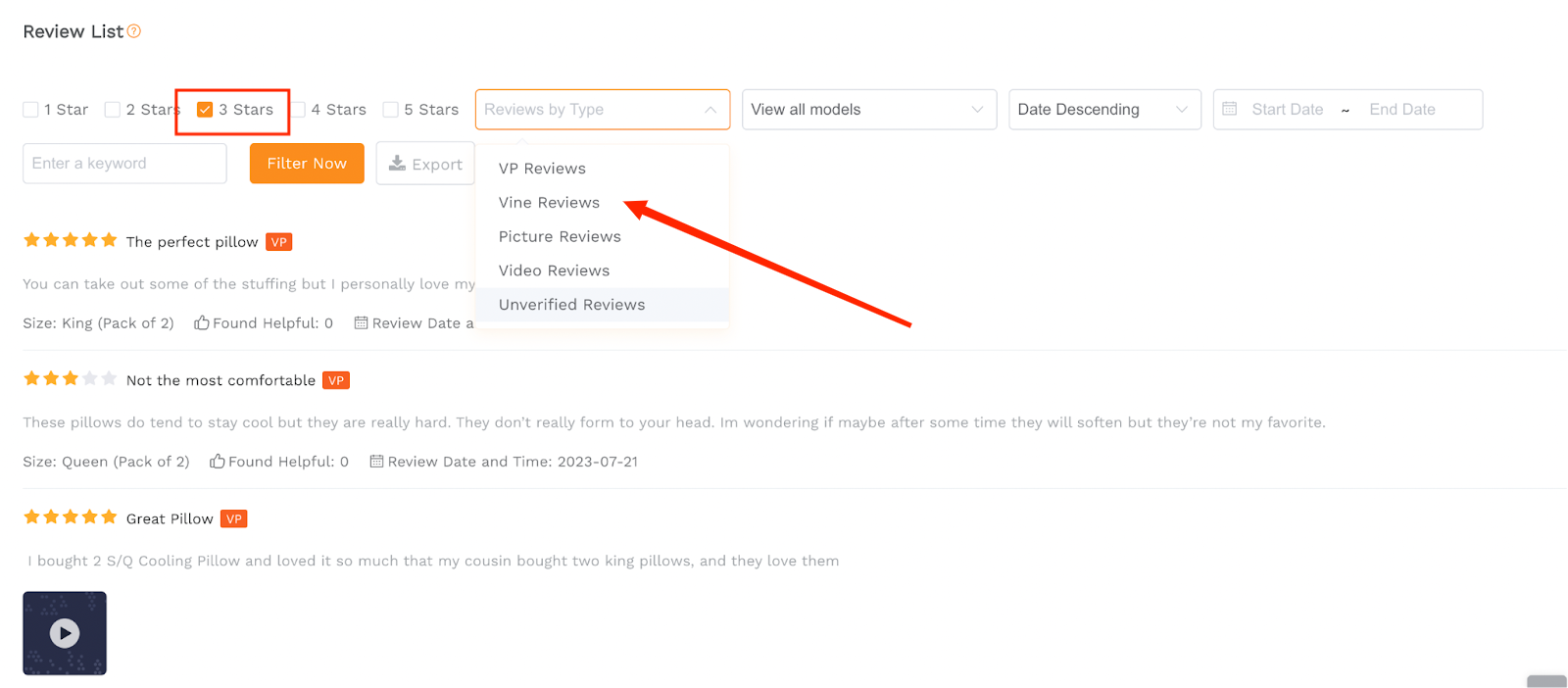 From here we can select to see reviews with any review average like 4star, vp reviews, for any variations.

Here we can sort reviews Ascending or descending order, then we can select any time frame since launch date to pull reviews which have been given in time frame.


This is explanation of review analysis.
I'm sure it can give you a lot of information about your competitor's reviews and after analyzing these review related metrics, you will now your competitors very well and you will know what needs to be improved.

Let us know if you have any questions on the comment section below.
Thank you.