Review Analysis provides a valuable and in-depth look inside a product's reviews. This can be used on your own products or on a competitor's product to see how they are faring. Review Analysis is part of our Chrome Extension tool. Follow the steps below to learn how to effectively use Review Analysis.
1. Go to a product page on Amazon.com and then click on the Review Analysis button, then sellersprite extension will collect all reviews of this product. After reviews are gathered, a window will pup-up.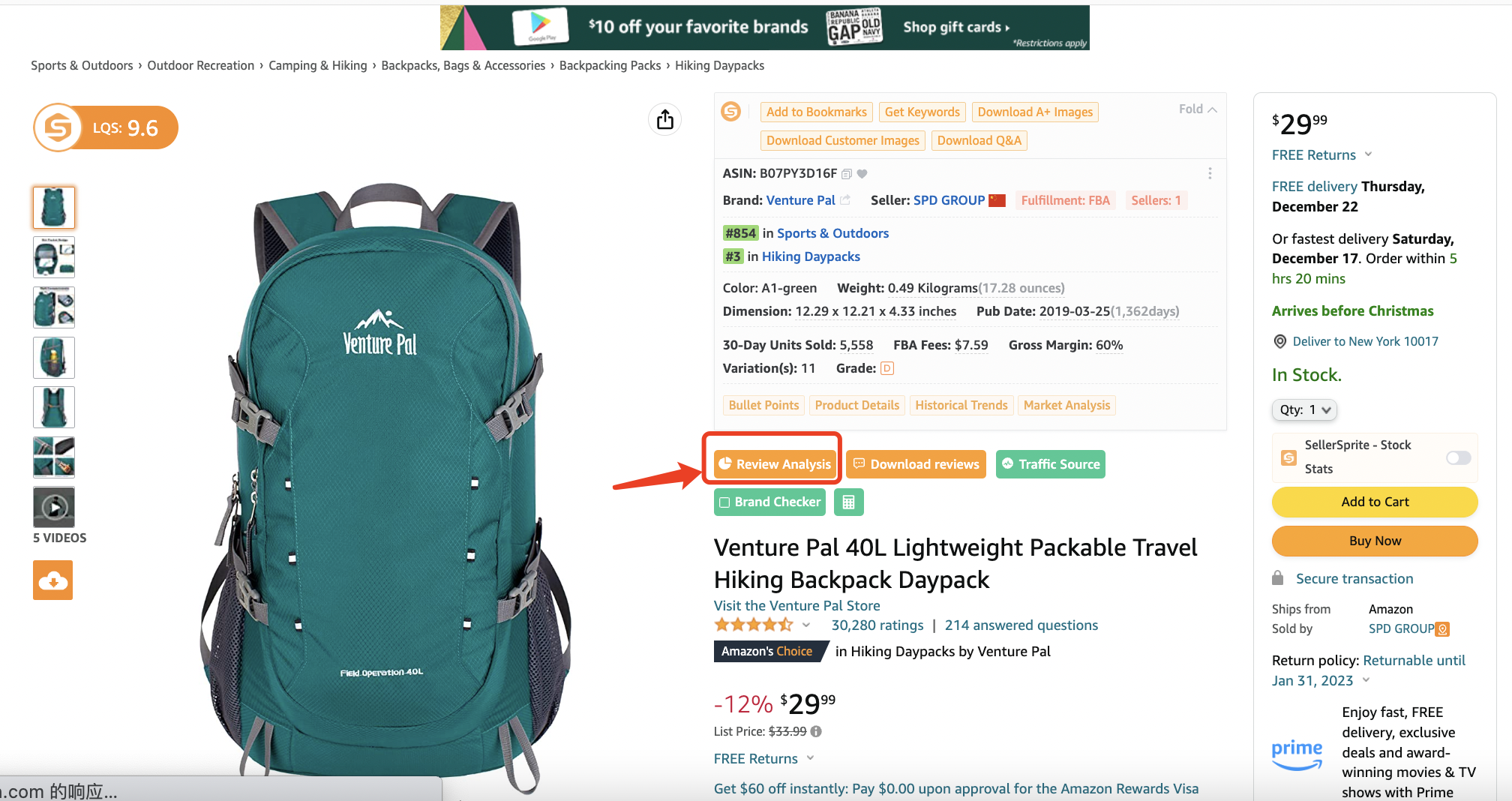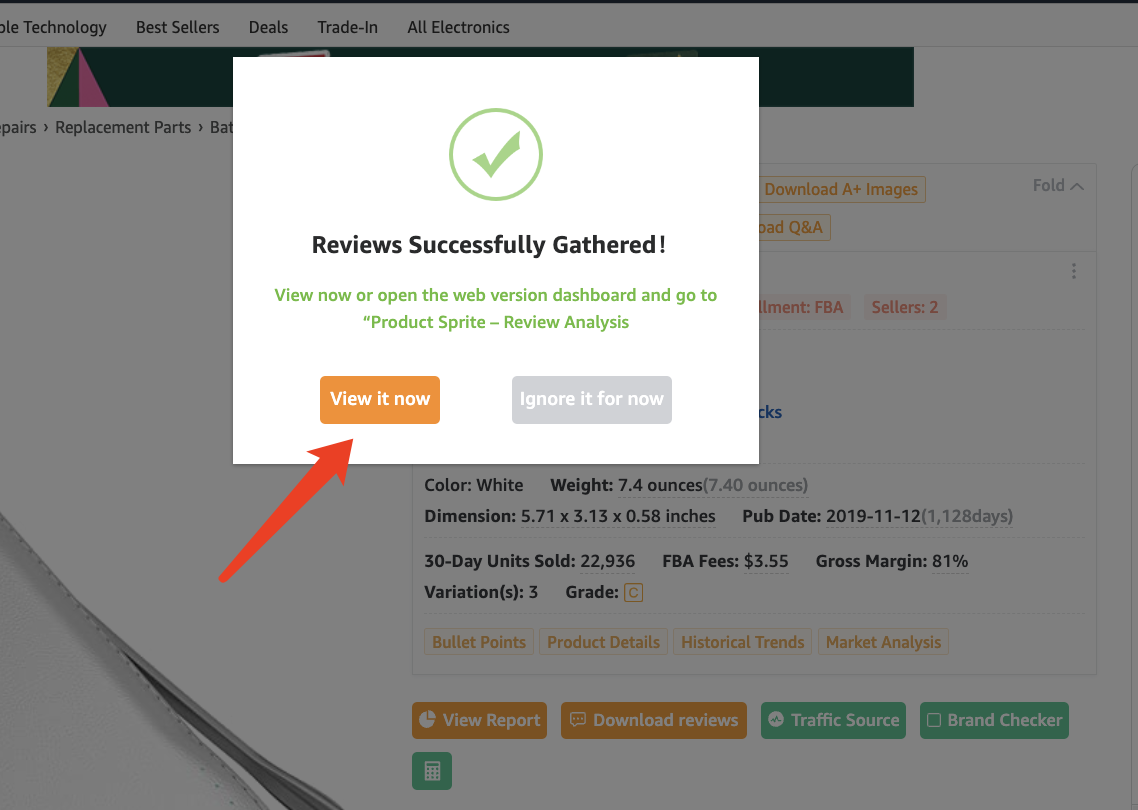 Click View it now, you will go to the new page of the review analysis report.
Click to view the sample report.
Here I will take product ASIN B07PY3D16F as an example: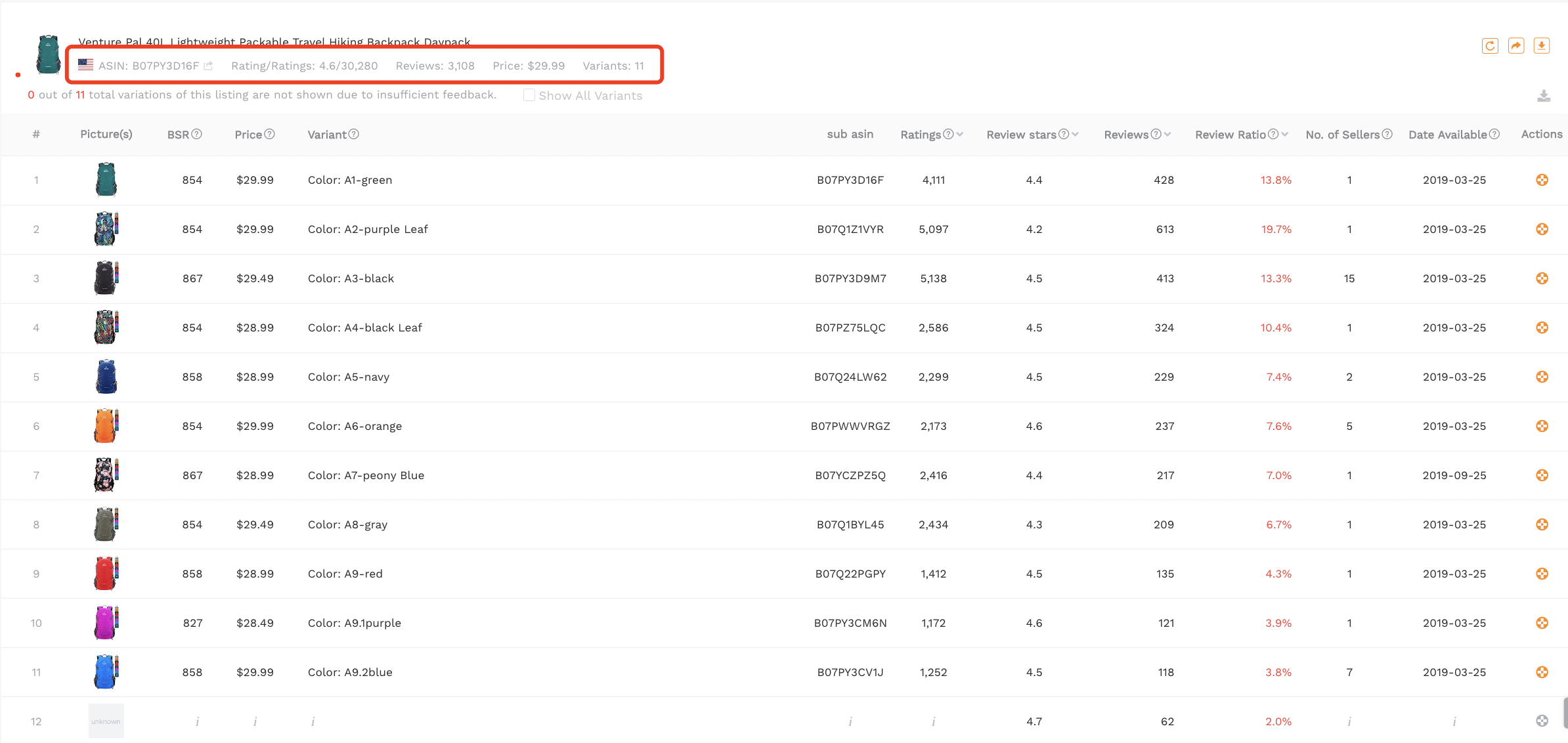 In general, the variation with higher sales has more reviews.
For this example product, Color: purple Leaf, has 5097 ratings and 613 reviews, review ratio is 19.7%,means there are more customers buying this products than other ones.

Rating Ratio:The Ratio of the listing's ratings compared to the total number of ratings, by stars.
For this example product, the average rating is 4.7, and there are 24033 (about 80%) 5-star ratings, which shows this product has few after-sales problems, and on the other hand, it also shows that there is not much to improve on this product.
Feature:Gathered from the listing page's "By Feature" section.
For customers leaving a review, Amazon will suggest certain features and functions as a basis for customers to write reviews. With this indicator, you can see the product features and the score of each feature, and dig deeper into product advantages and disadvantages, then improve this product.
For this example product, comfort only gets a 4.3 score. The seller who sells this product can improve the comfort level of this product.

Ratings by Stars: The number of Ratings by Stars from defined periods of time.
For this example product, there are 11 1-star (about 12%) negative star ratings reviews, which is higher than the 612 (about 2%) ratings without reviews, because the reviews will display on the product listing page, and can influence other shoppers. The seller should pay more attention to this indicator.
Ratings by Type:The listing's number of different rating types.
Picture Review: the review contains product pictures.

Video Review: the review contains a video.

VP Review: A review with a VP tag means that this review came from a Verified Purchase on Amazon.

Vine Review: A review with a Vine tag means that the review came from a purchase by a Vine Voice.
For this example product, there are 252Picture Reviews, 3052 VP Reviews, and 8 Video Reviews. If this example product is your competitor's product, you should request more video reviews from your customers.
Here you can request reviews in bulk with one click.

Ratings by Variant:The listing's number of Ratings by Variant in a defined period.
Sellers can prepare goods based on this data.

Variant Review Growth Trend:You can click on a variant to view variant review trends.
With the review trend, you can insight into the best selling period, and make the right decision to stock up.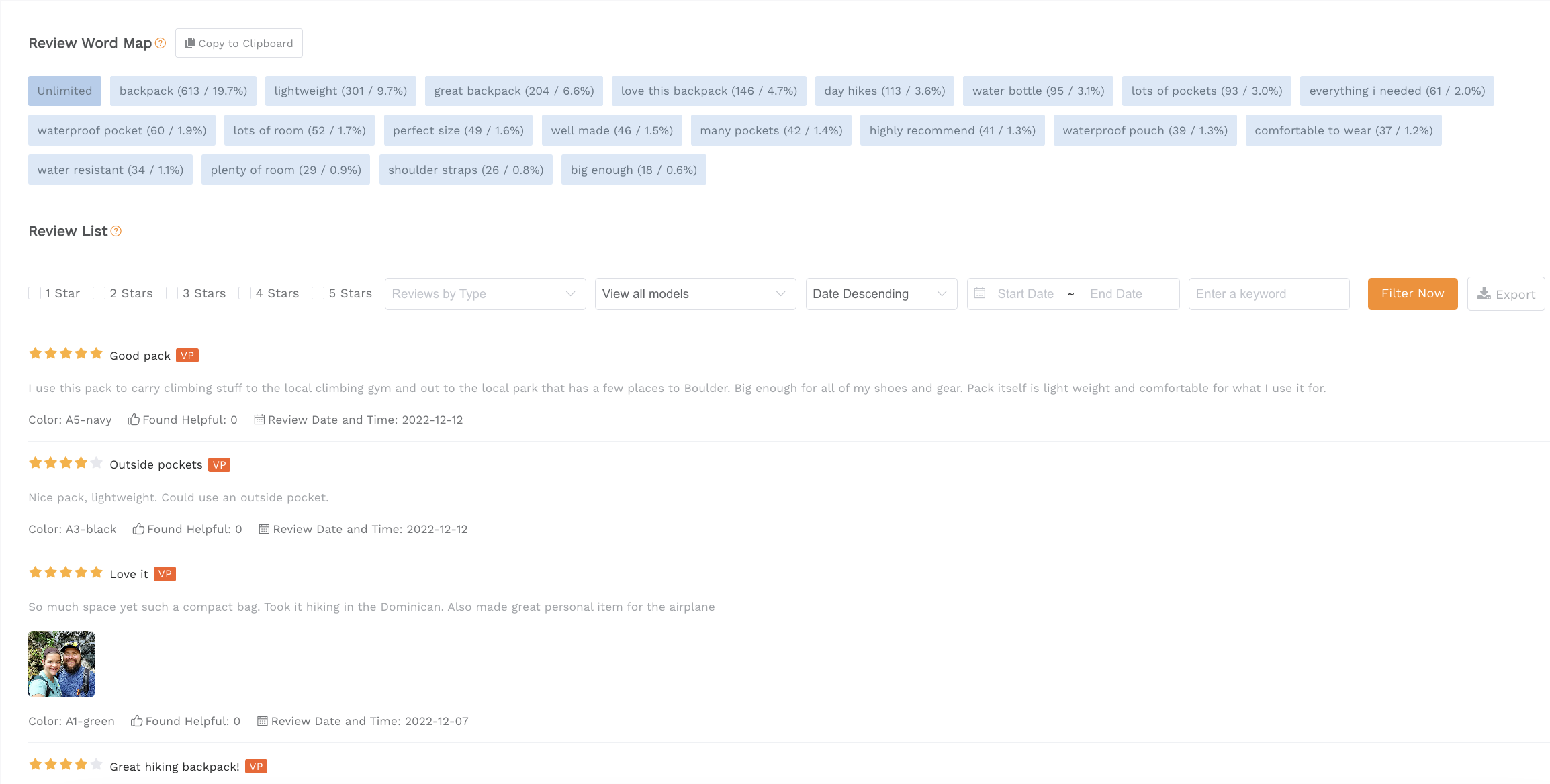 Review Word Map: Gathered from the "Read reviews that mention" section directly above the reviews section on the listing page.
Reviews are analyzed and high-frequency keywords are gathered from the reviews. From the frequently used review keywords, a seller can quickly discover what a product's selling points, shortcomings, and applications are. Click the phrase of review word map, it will filter the related reviews displayed on the review list.
Review List:Reviews from the listing page.
You can filter the reviews by stars and time range. Also, you can download the reviews.