Keyword research is a tool to find products based on customer's demands. It reflects the customer's real demand, helping you to find products which you might never think of.
For example, input the keyword "mat" into the 【include keyword】 search box, you will get all the keywords that include the keyword "mat", such as yoga mat, doormat, bath mat, etc. You can look for products based on those demands.

If the keywords you get in the search results are too broad, you can input the filter【word count】to limit the number of words of the keywords.
The word count is a filter helping you find the long-tail keywords.
The long-tail keywords are the keywords or keyphrases that are more specific and longer (usually contains 2 or more words). Buyers use long-tail keywords when they probably looking to buy something.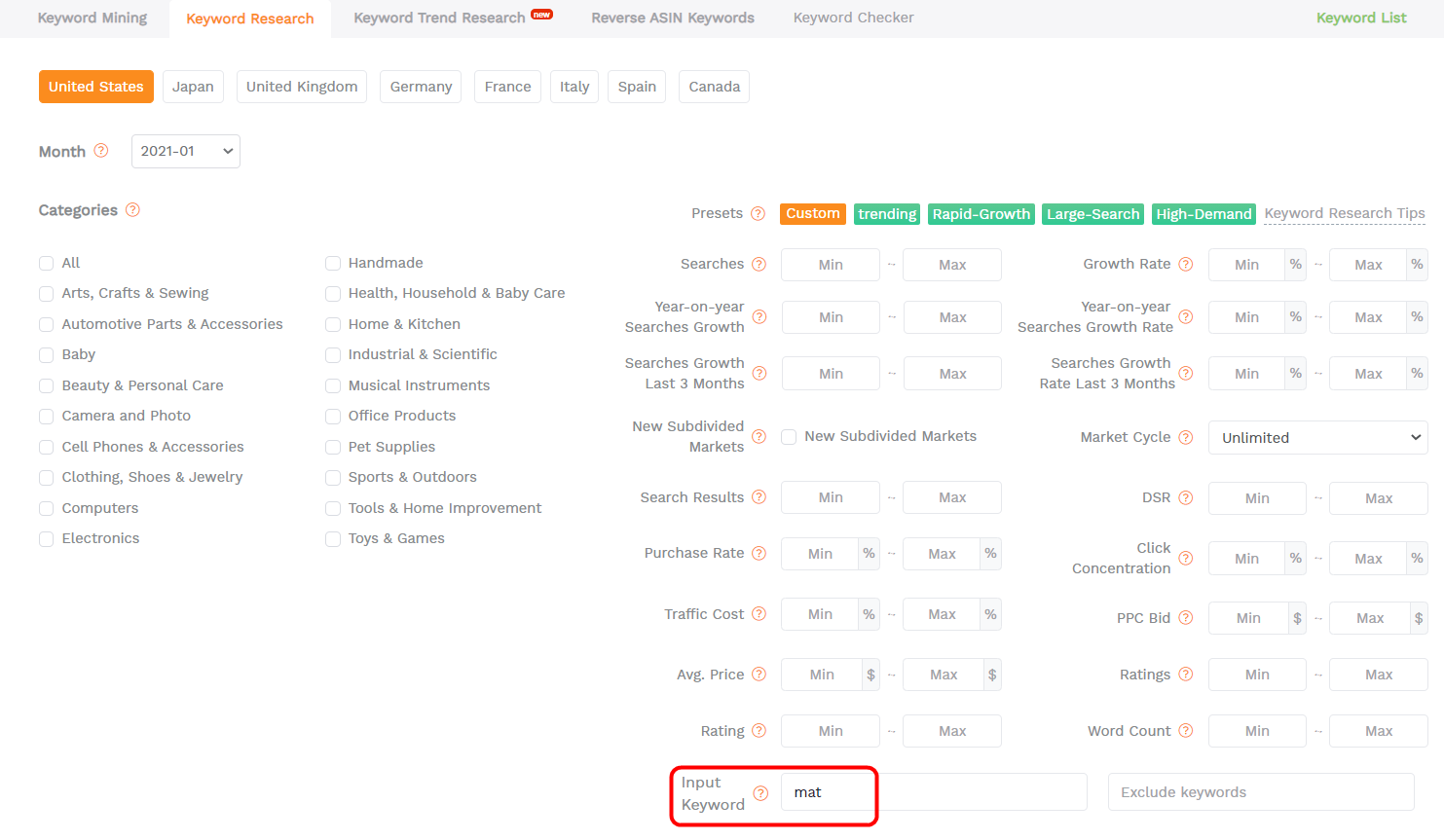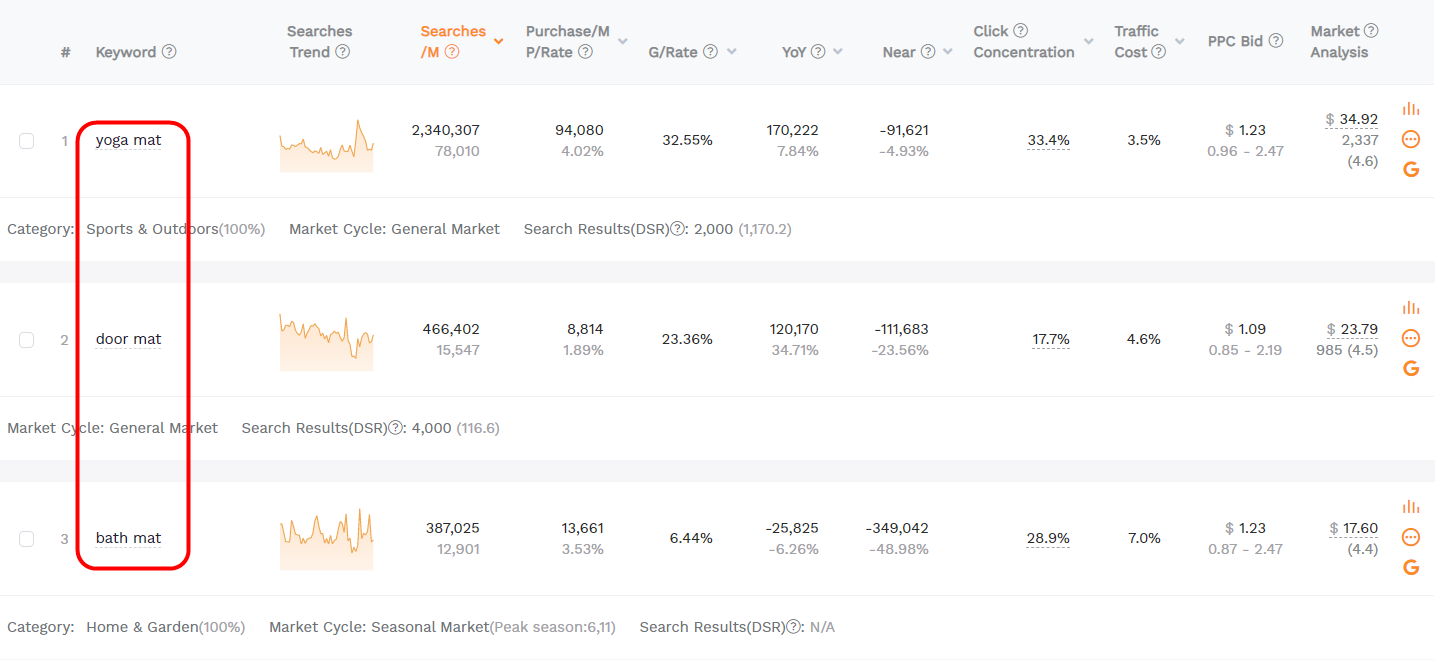 For example, input the keyword "yoga mat" and set the minimum number of word count 3: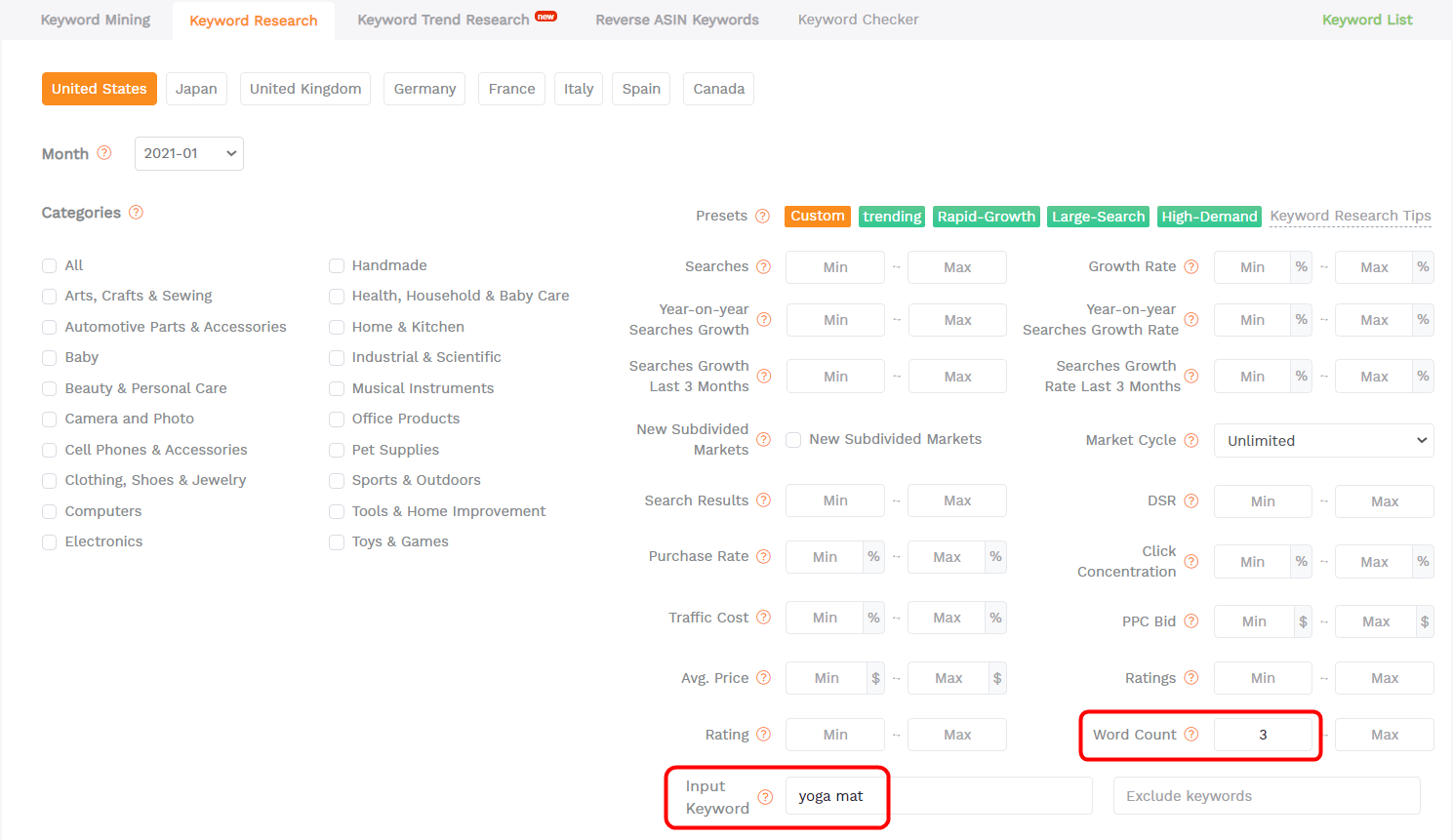 You will the markets: thick yoga mat, yoga mat for men, yoga mat bag, etc. These keywords reflect the customers' specific demand for the yoga mat.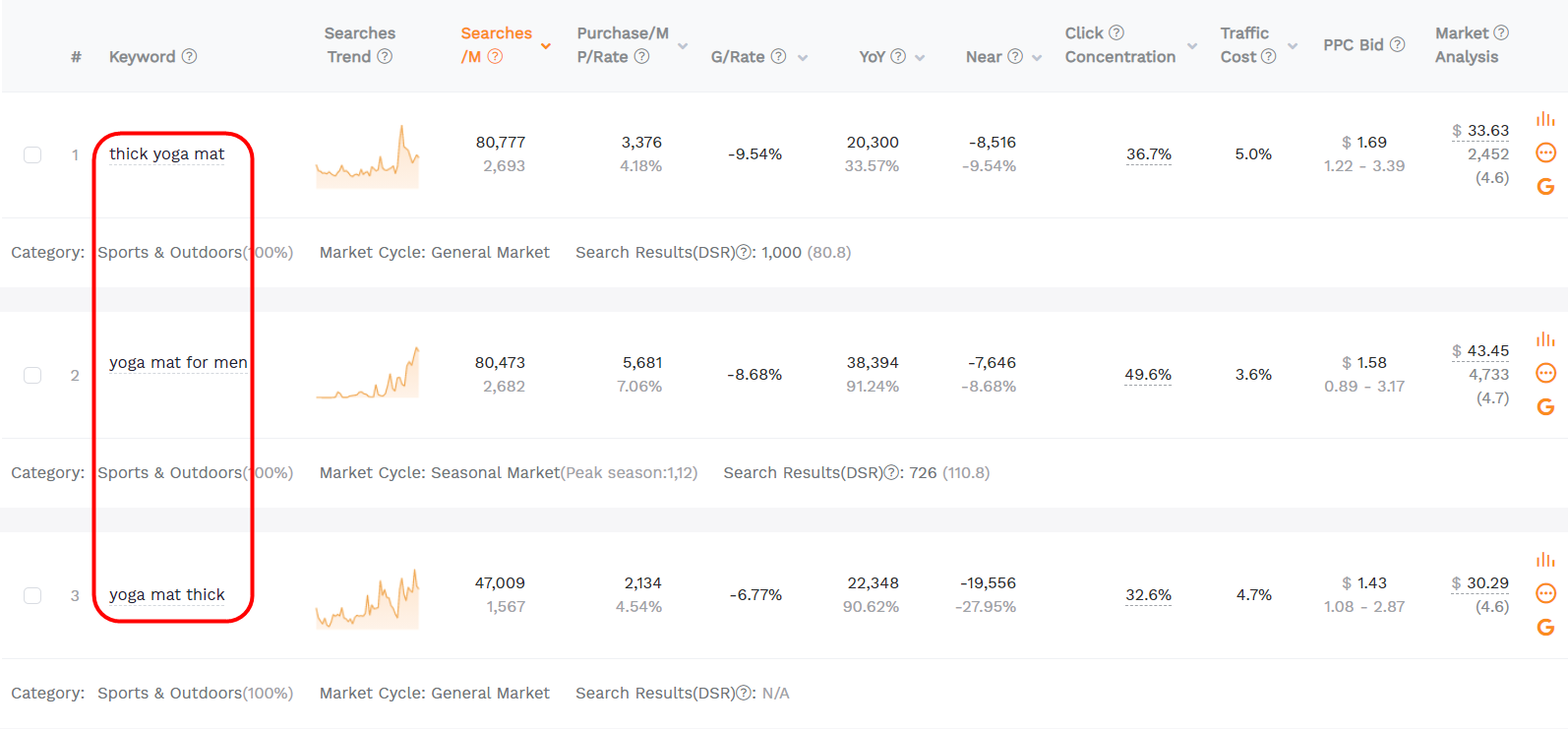 In addition, it's much easier to rank for long-tail keywords than for more common keywords because fewer products compete for the long-tail keywords. The longer (and more specific) your search terms are, the easier it is to rank for the term.