Keyword Tracking supports real-time keyword rank search now. You can copy the ASIN and keywords that you tracked in the Keyword Tracking tool in one click, and search them in the Extension's Keyword Checker to get keyword real-time rank
How can I use this feature?
Step 1. Click【View keyword monitoring history】in the tool Keyword Tracker, and click 【Query Manually】to copy the ASIN and all keywords in one click.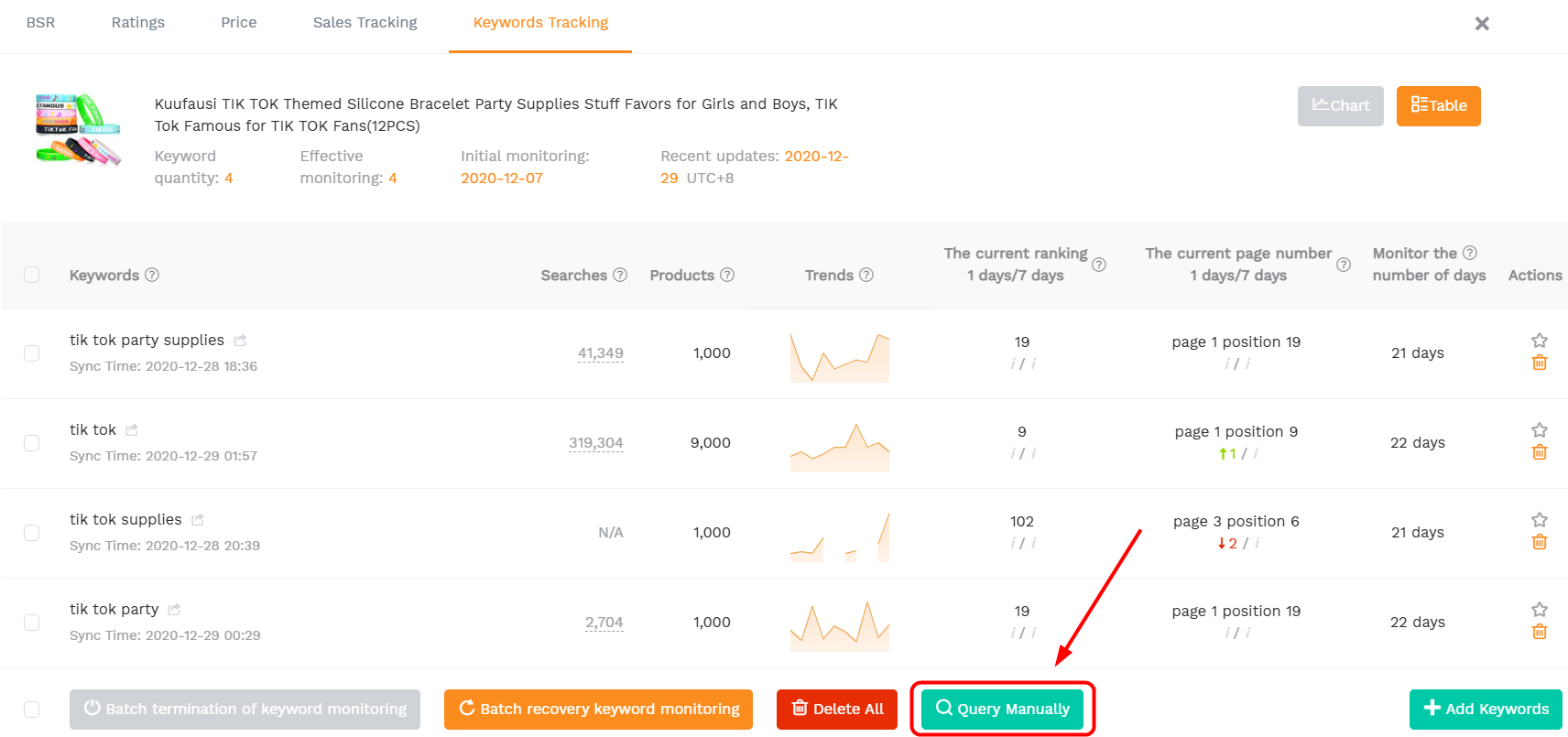 Step 2. Click the SellerSprite Logo in the upper right corner of the browser, and click 【My Default Page】to go to the Amazon page directly.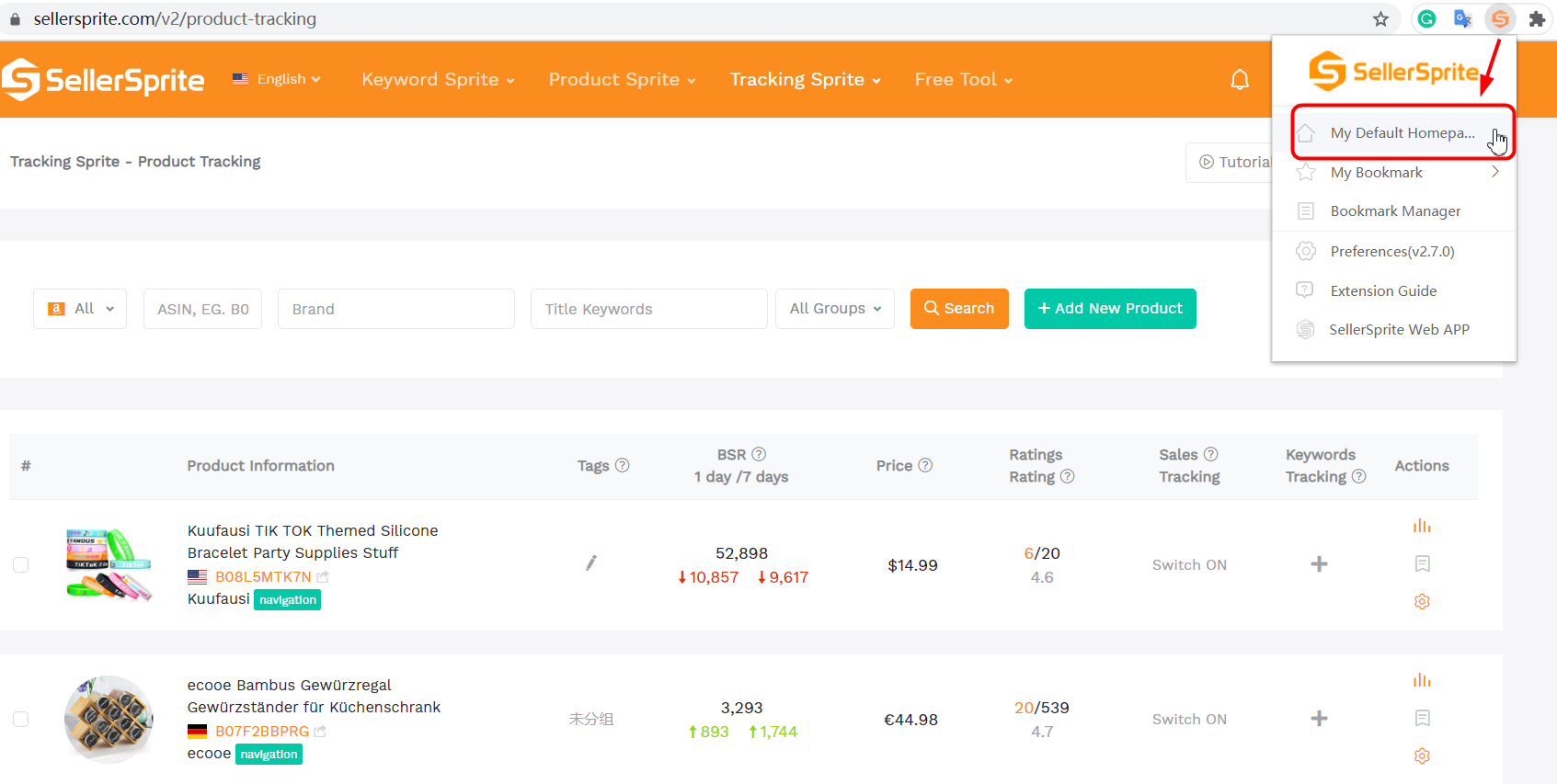 Step 3. Click the SellerSprite icon to run the extension, paste the copied data in Keyword Checker, and click【Search】to get the real-time keyword rank.