We are going to dive into "Related product" tool. You wouldn't believe this amount of places exist in our listing, so other sellers can still traffic from us. Thus we need to block those places of our listings. Or we need to locate on those places of others' listings to get additional traffic from SellerSprite.
I'm going to analyze this listing today. Copy any of your competitor ASIN and come back to seller Sprite, paste ASIN related products and click search.

First of all, we're going to see variations right after. As you see, they have a lot of variations you see.

Related Products Distribution


Totally there are 6,824 products related to our product, some of them are paid traffic, some of them are organic.
Organic Item-to-Item: 2,271(33.28%) Paid Item-to-Item: 5,501(80.61%)

Sum of these numbers is over 100%(sometimes) because sometimes we can locate in other's listings simultaneously free and organic.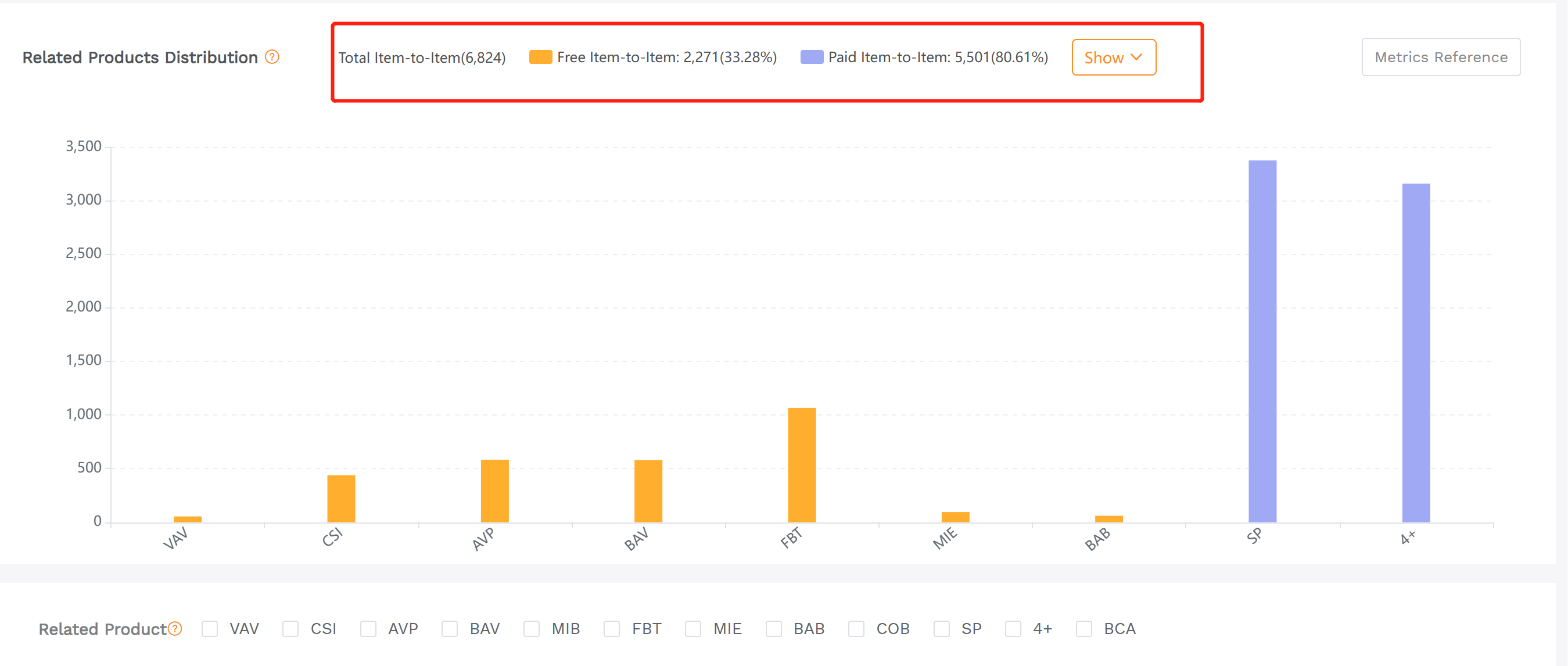 So if you are using related products function first time, what you need is to read explanations of these metrics. We see those places on the product detail page.
VAV-Customers who viewed this item also viewed

CSI-Compare with similar items
AVP-Customers also viewed these products
BAV-What other items do customers buy after viewing this item
MIB-Make it a bundle
FBT-Frequently bought together/Buy it with
MIE-More items to explore
BAB-Customers who bought this item also bought
COB-More to consider from our brands or Exclusive items from our brands
SP-Sponsored products related to this item
4+-4 stars and above
BCA-Brands related to this category on Amazon
You could see that explanation by clicking here "Metrics Reference".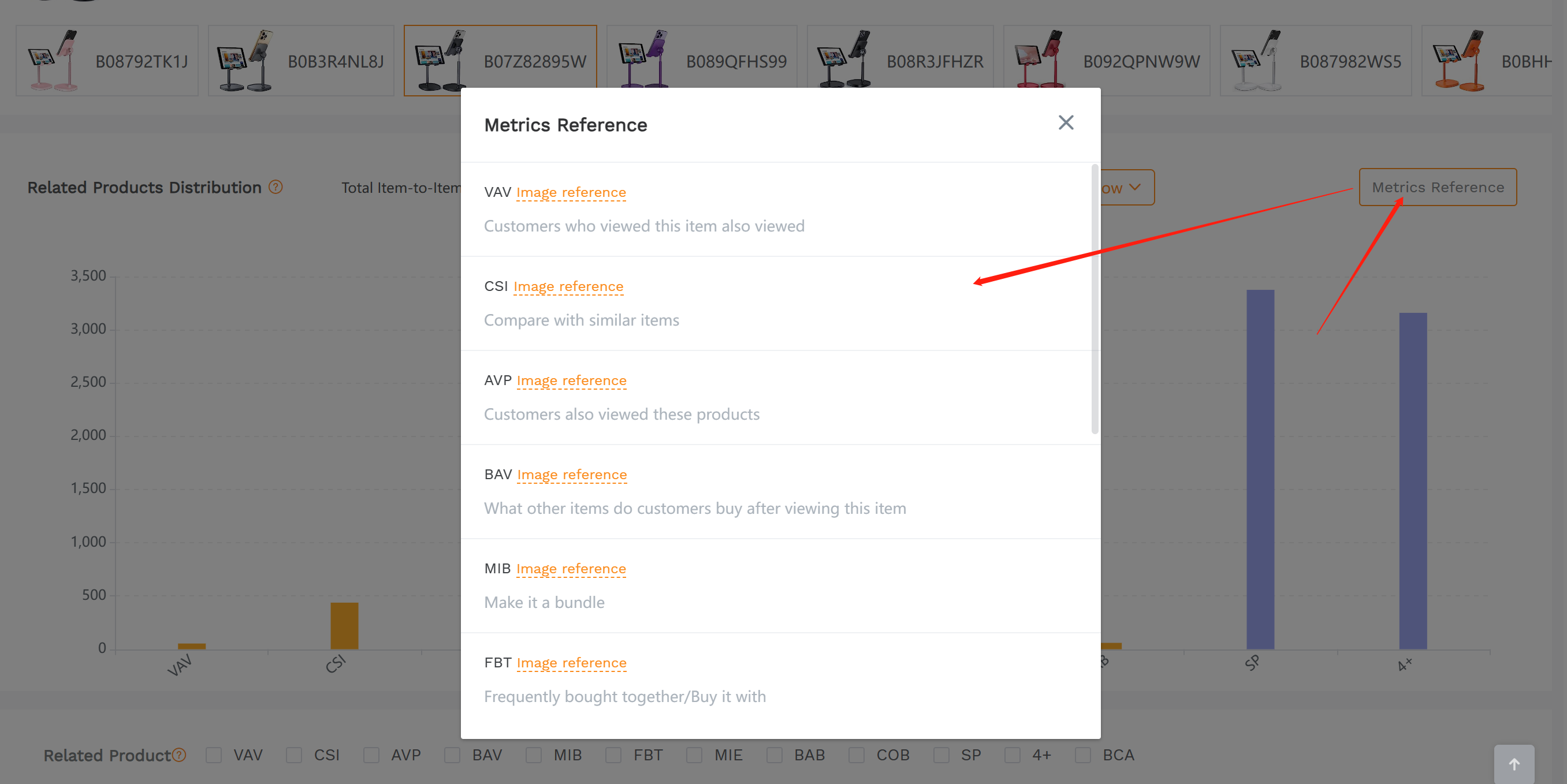 Let's see some of them on amazon as real images.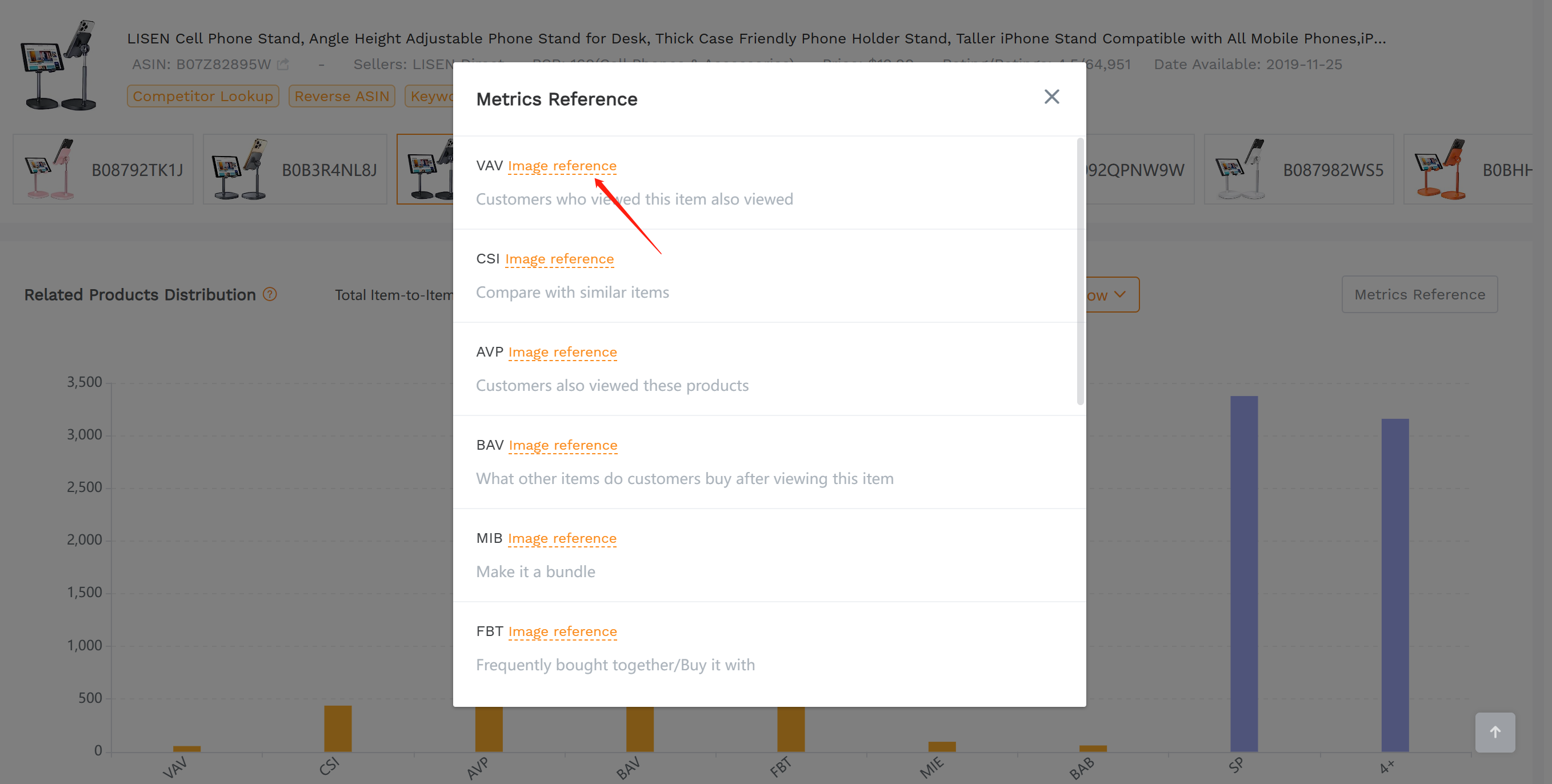 VAV-Customers who viewed this item also viewed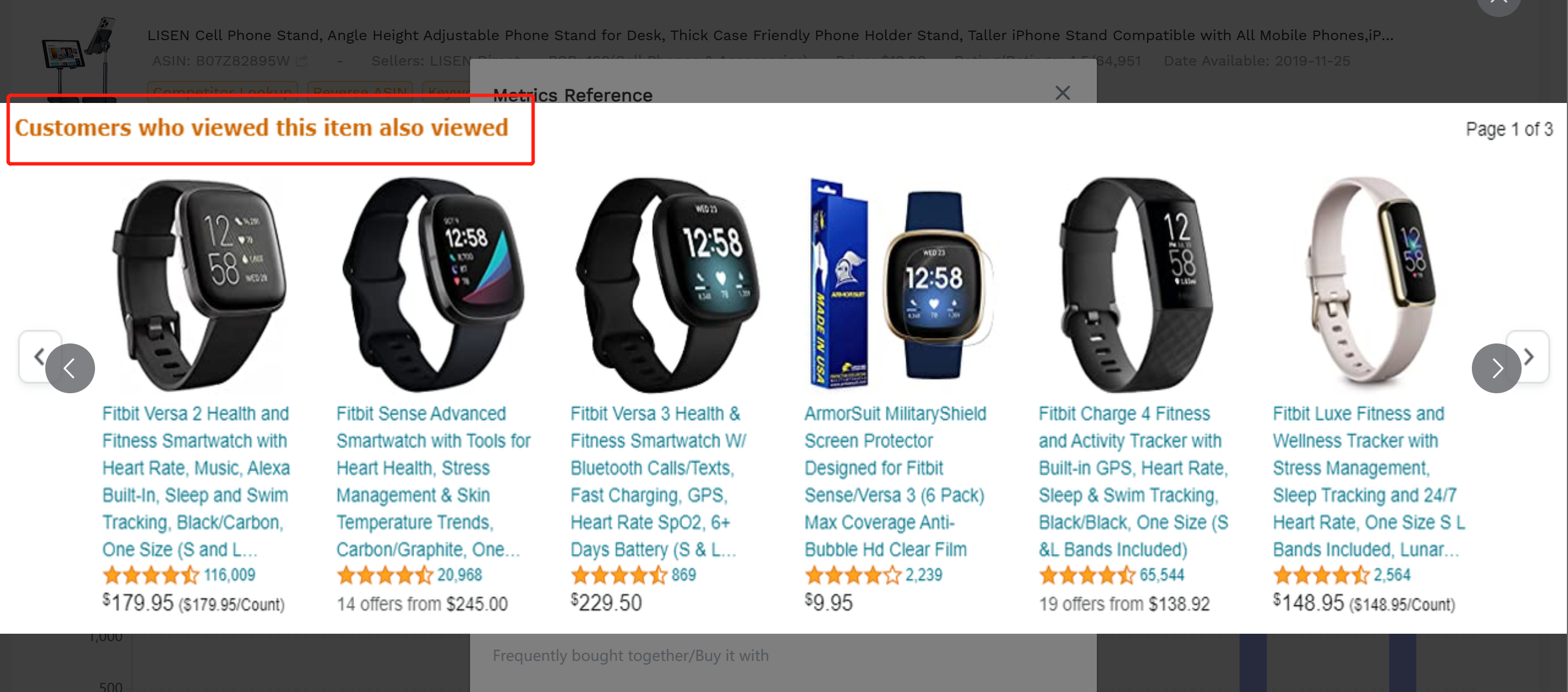 CSI-Compare with similar items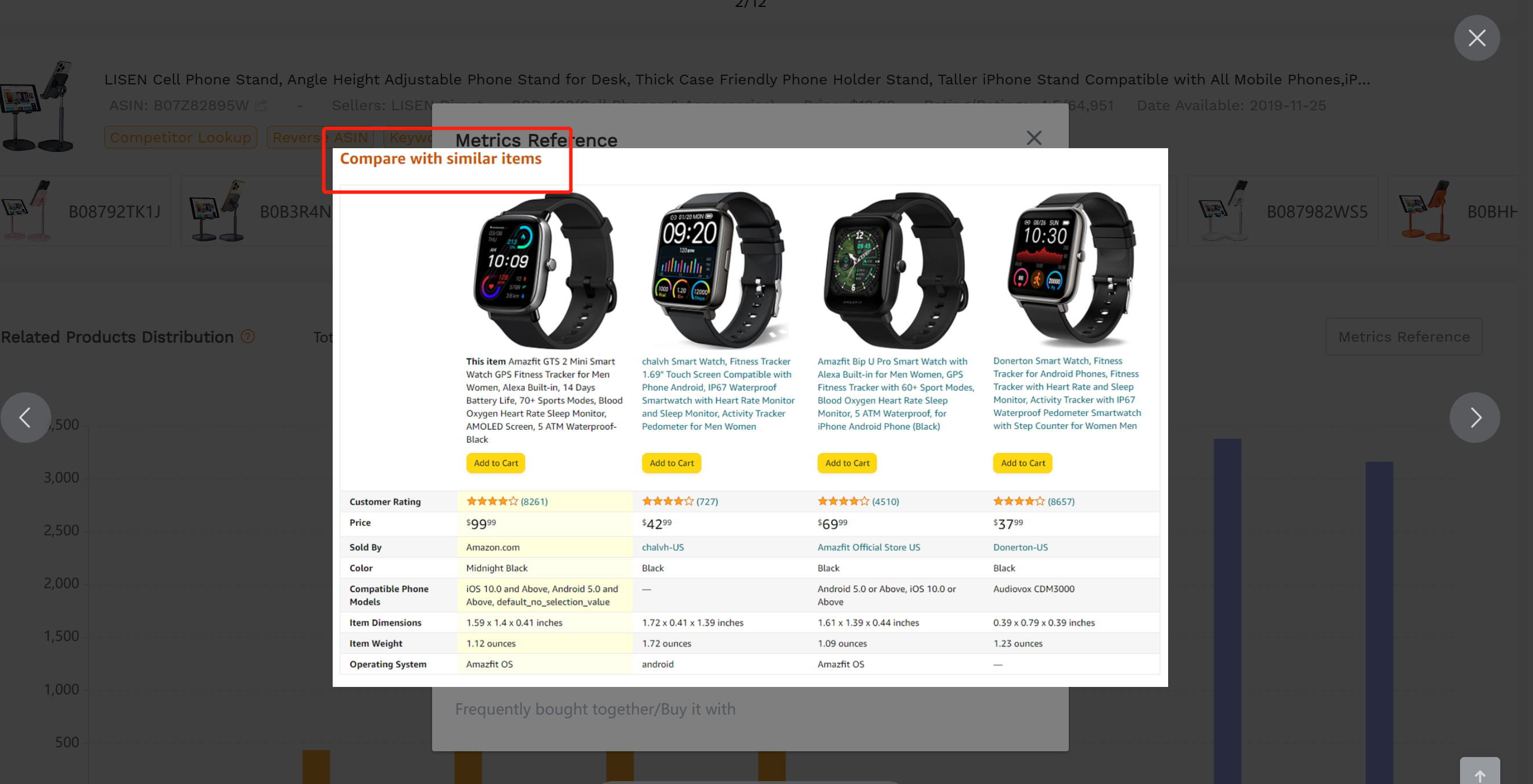 BAV-What other items do customers buy after viewing this item

If you want to check any of these metrics, you could click the bar graph or you could select from below.

We are going to see products are FBT with our products.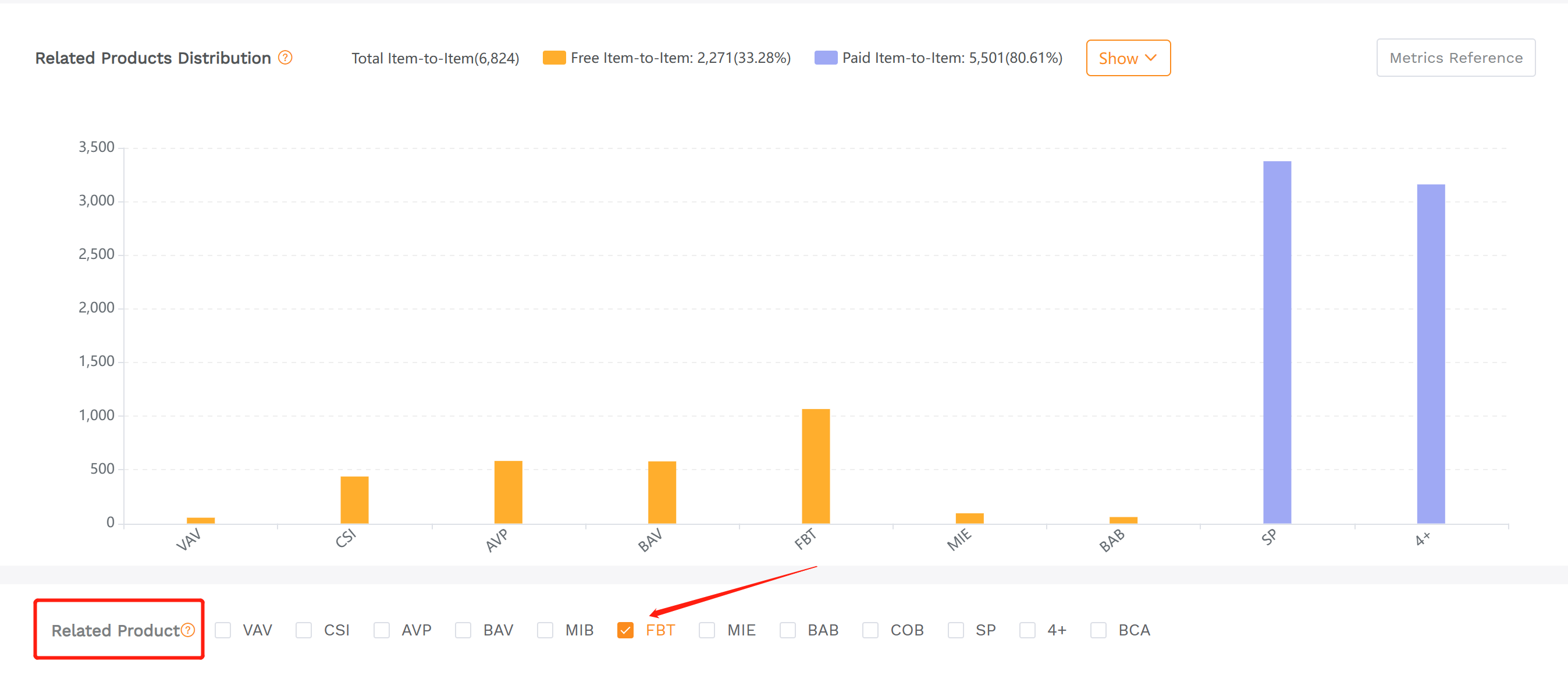 There are 1055 products FTB with our products.
You can see all these products and their specifications under the photo, such as: Category> Subcategory, Weight, Dimension, LQS, Variations, Color, Sellers name, BuyBox winner, FBA/FBM, Date Available first time.
On the header menu sellers can see those products' BSR, Price, Unite sold/30 days, Revenue, Data updated last time etc..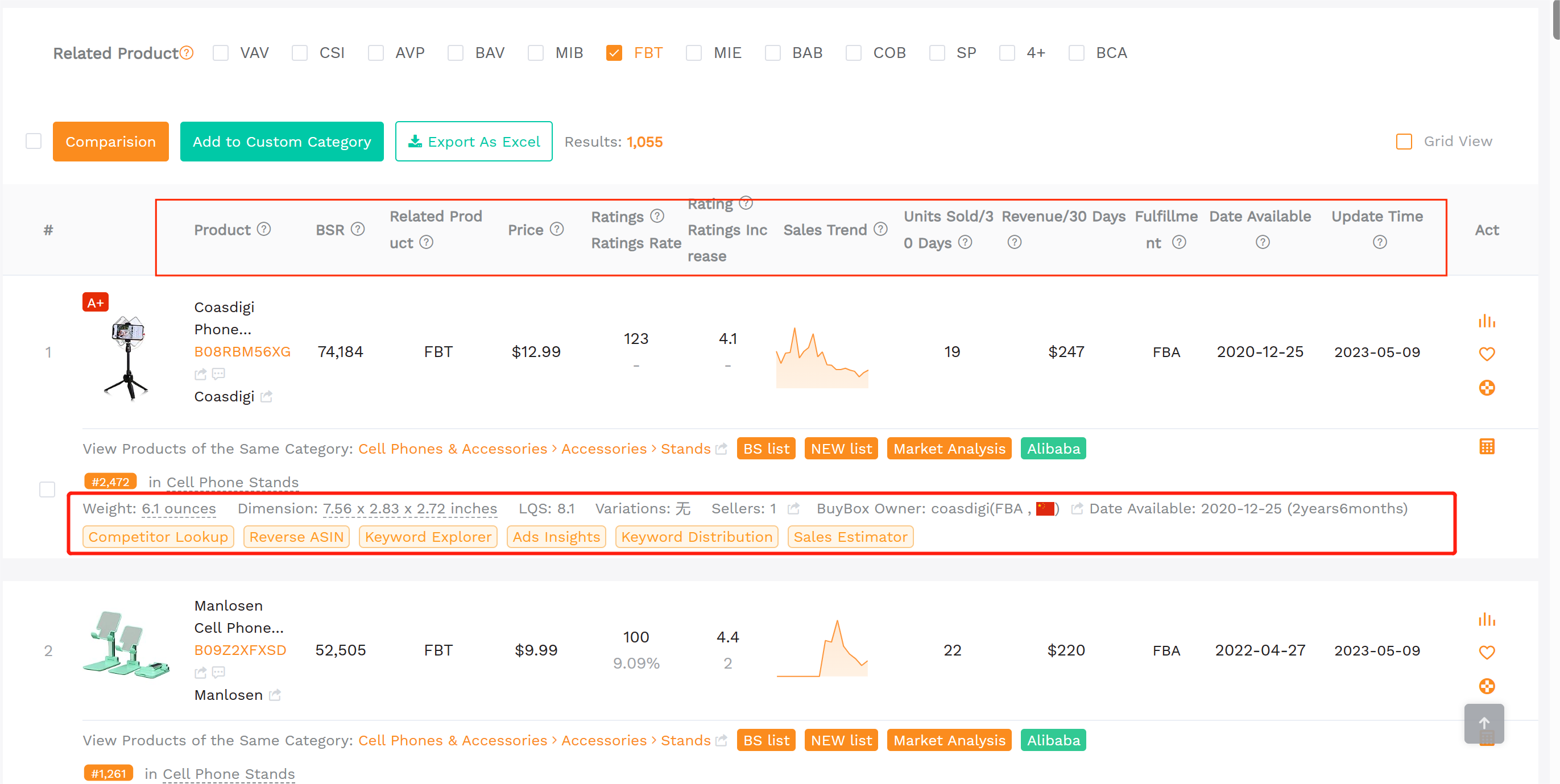 You can come and click here to see historical trends of products. Then you are going to see sales, revenue and more trends.

You can see main keyboards trend, BSR, price, etc.
You can see those data sets as a table as well. Also you can export data set to excel.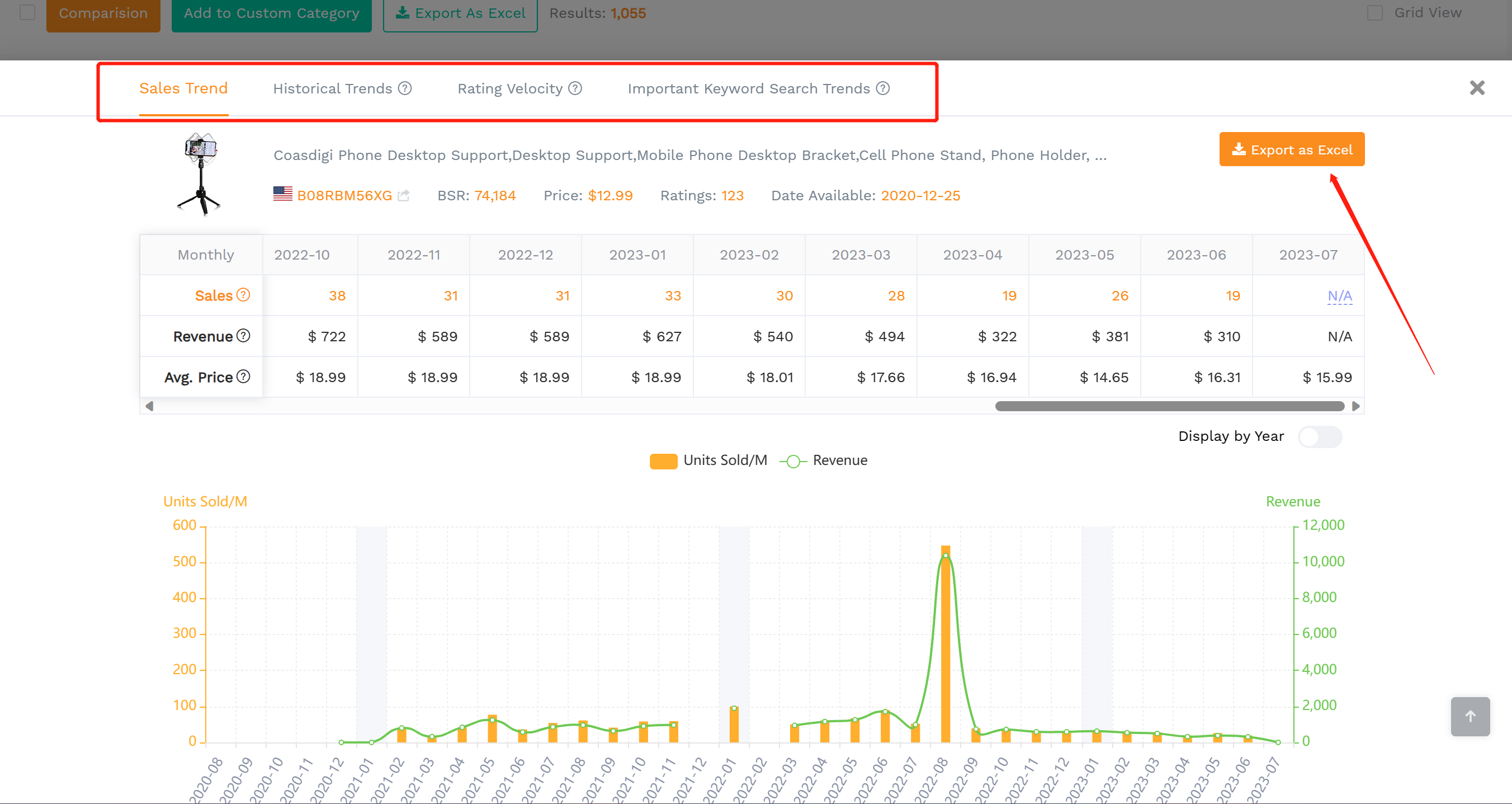 So I suppose you find this product is related to yours and you would like to track this product in the future. What you need just click here then it will be added into the "product tracker".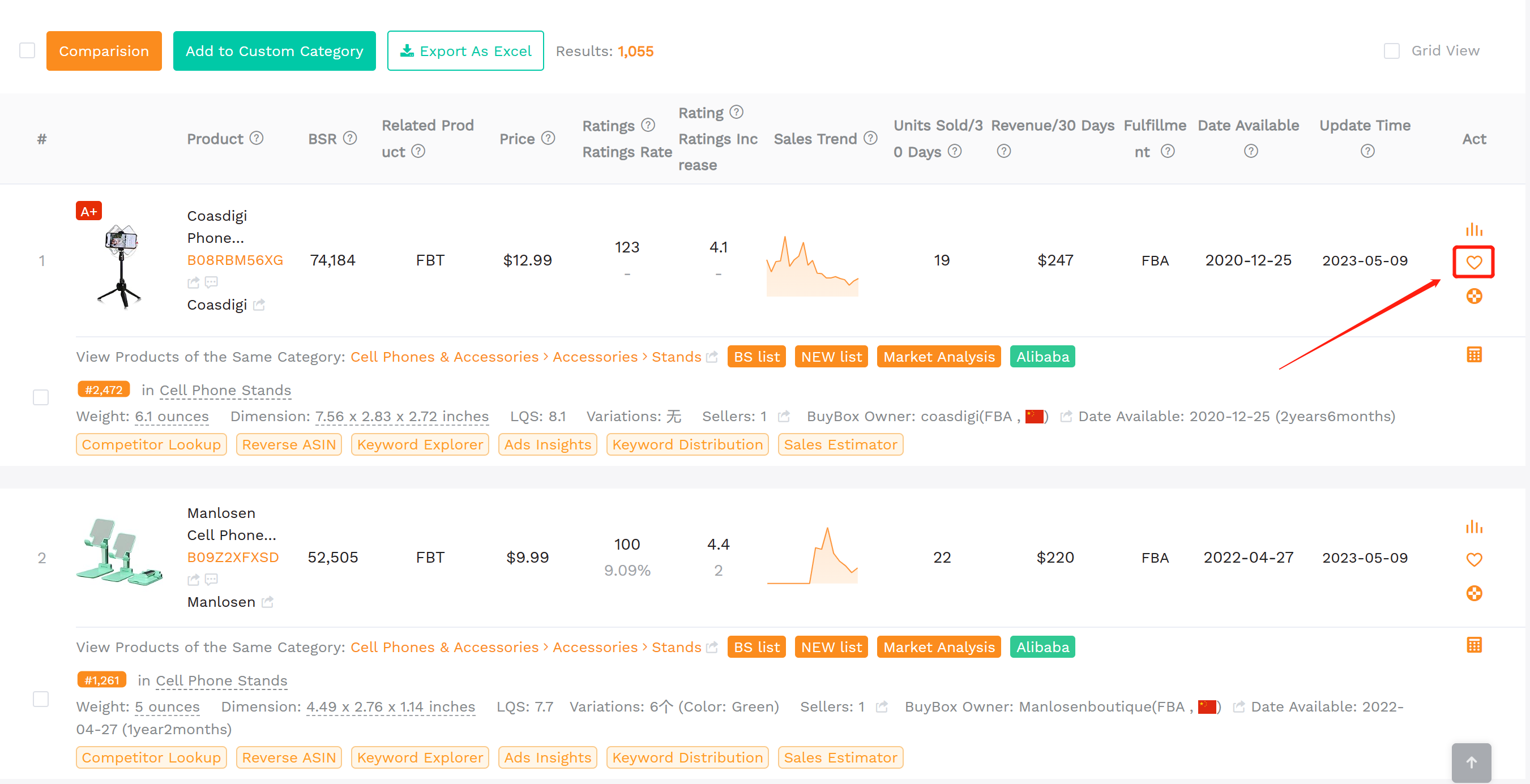 You can use "calculator" to analyze P&L.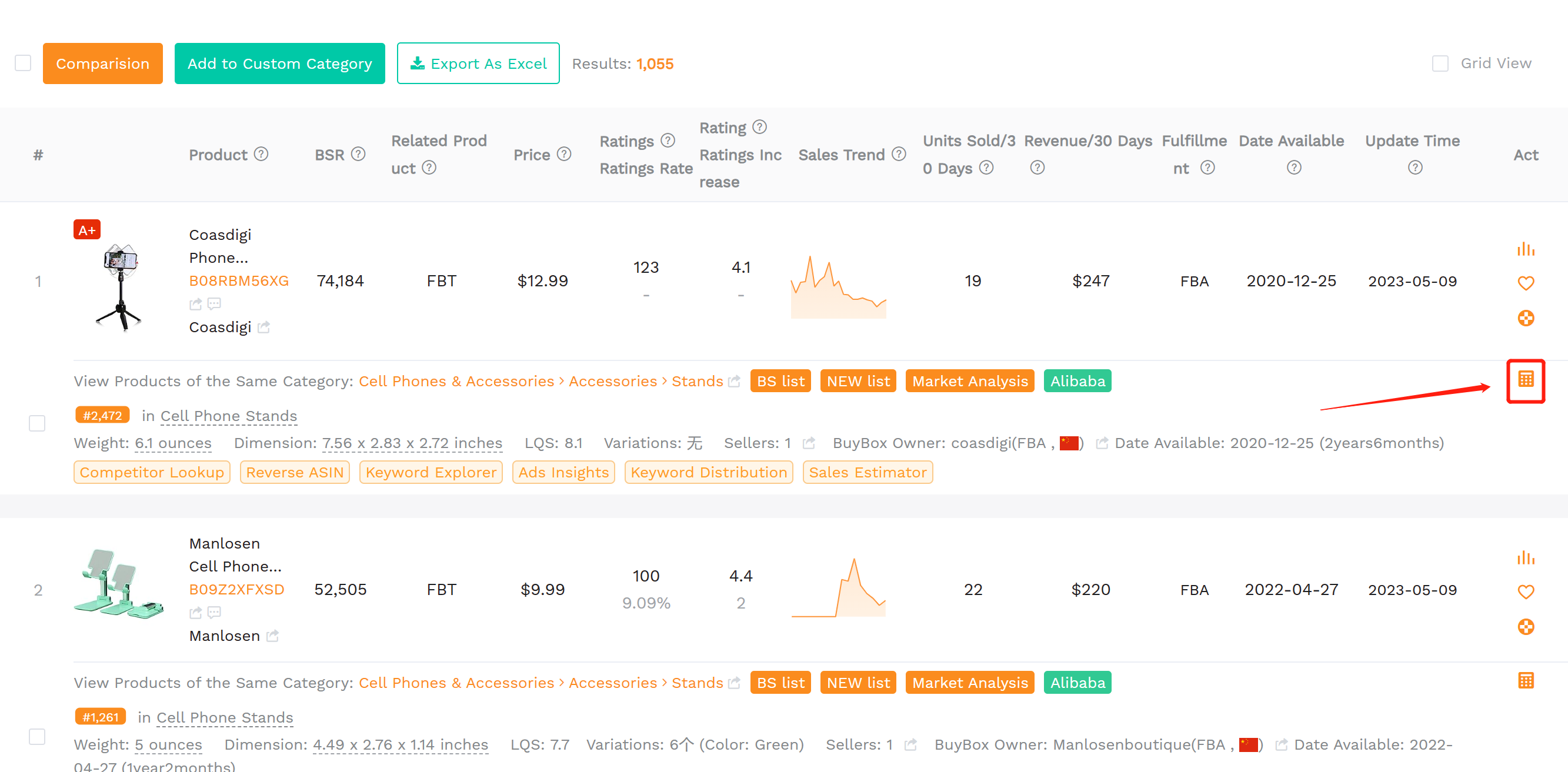 Likewise sellers can analyze other "Related products" too.
For instance: 4+
There are 3151 products. Here the purple color indicated paid traffic. As we know 4+ is also paid traffic. As we explained above you can see the same product related metrics too.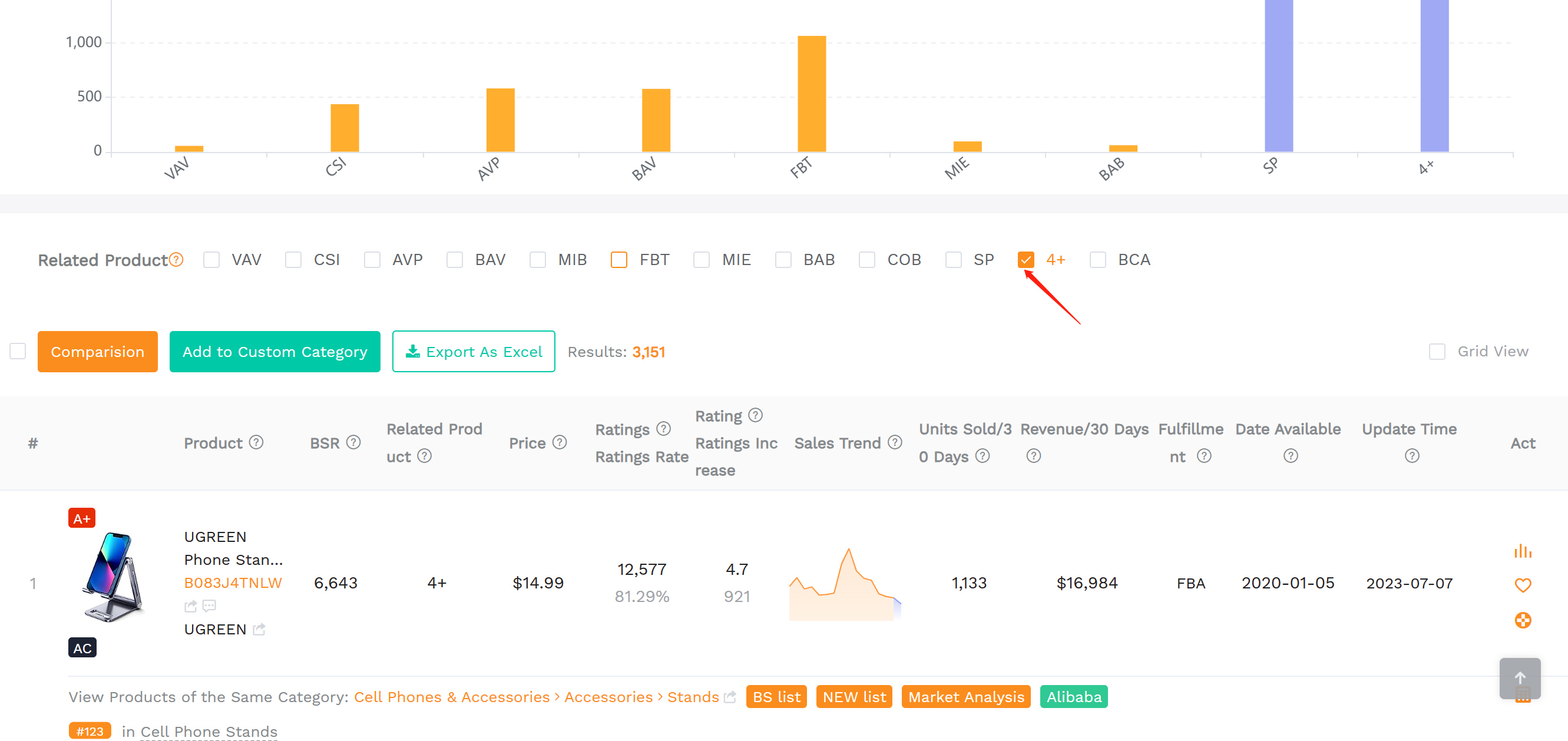 If you would like to compare any of these products' metrics, you just need to select here and click "compare". Then let's compare these two products.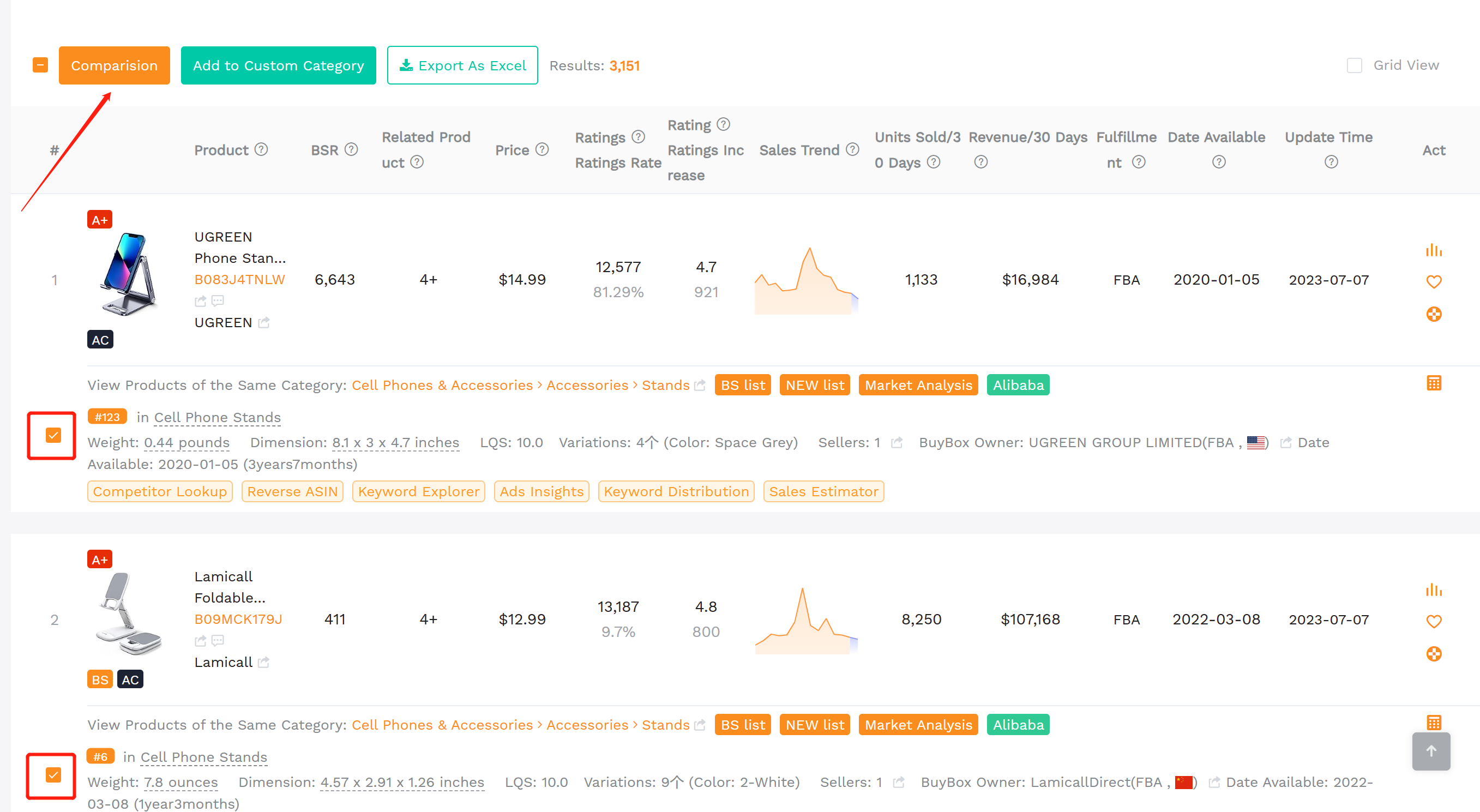 We are going to see a sales comparison, revenues comparison, prices, Ratings etc..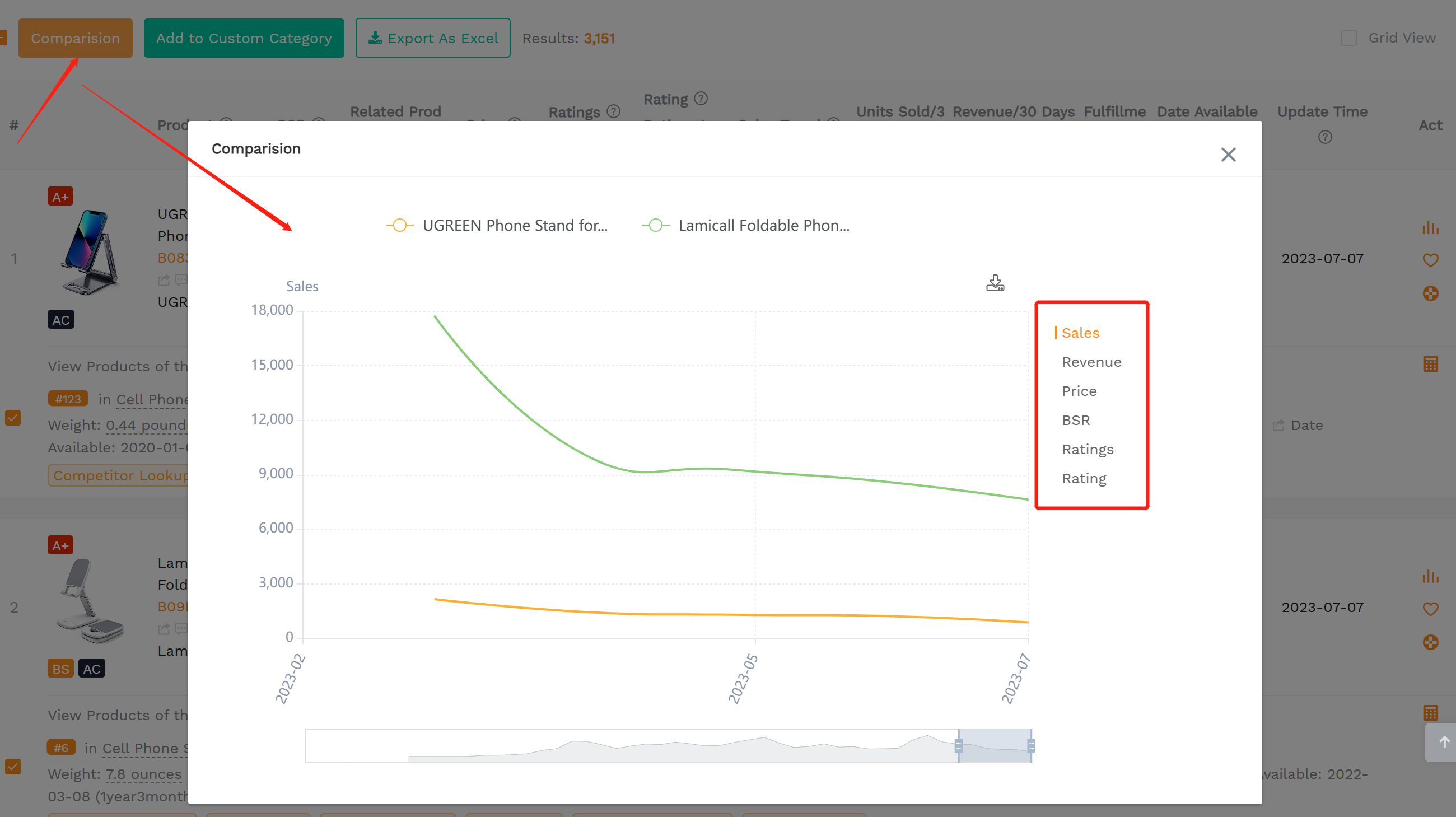 If you want to change the total view of these products you could click here and see the new view.


Now we are seeing "Grid View".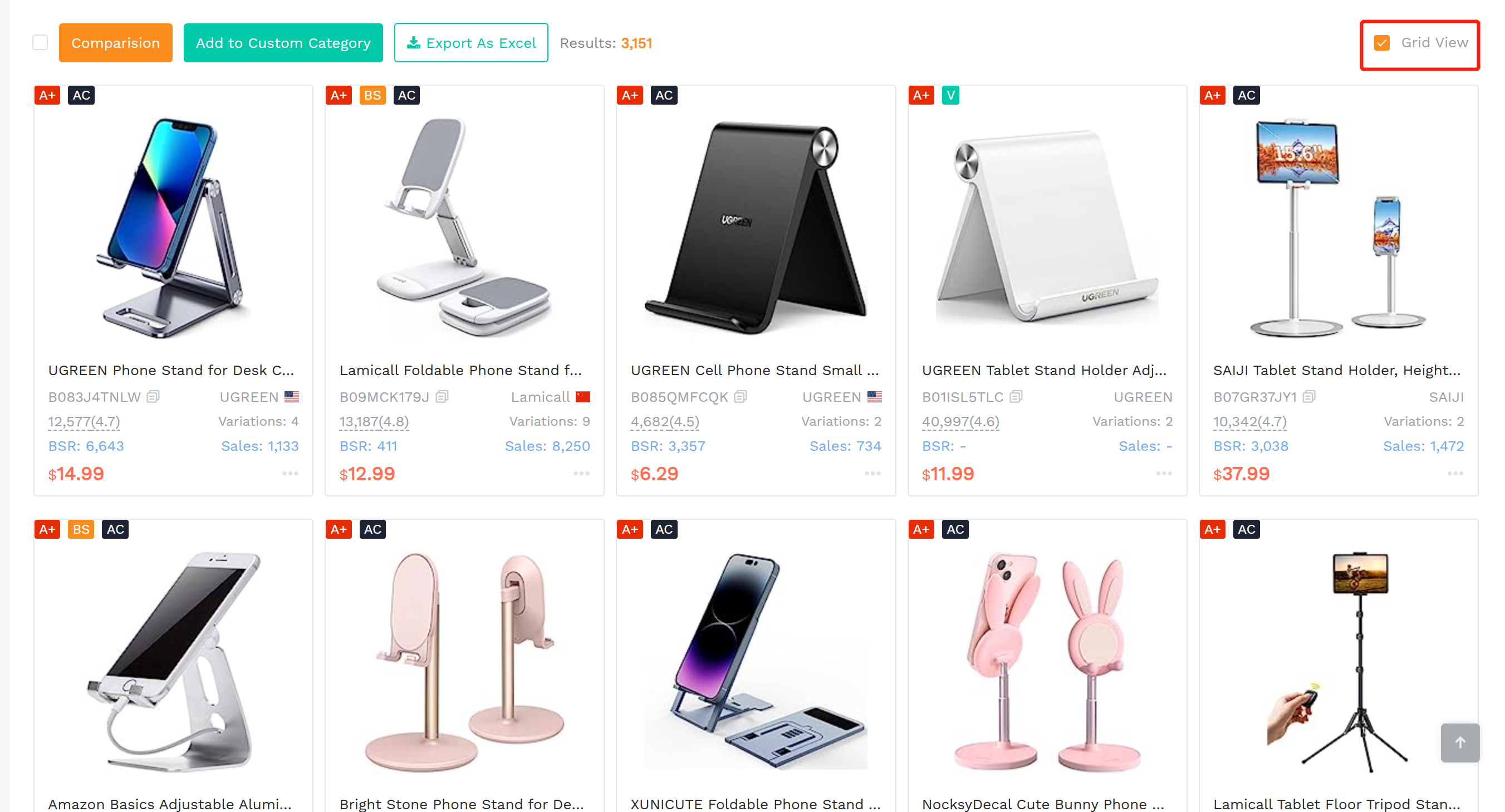 This is the basic view of "Related products". Let us know if you have any questions in the comments below.
Thank you.