URL builder from sellerSprite is free tool you can use without paying. Sellers have options to create different kinds of URL using SellerSprite. As you see, there are 3 different URLs. "Canonical URL, Targeted ASIN Search URL, Add To Cart URL".
First of all, let's begin with this canonical URL.
As we know, Canonical URL is important to rank on Google, so we need to use suitable keywords at the beginning of our title to rank on google for most converting keywords.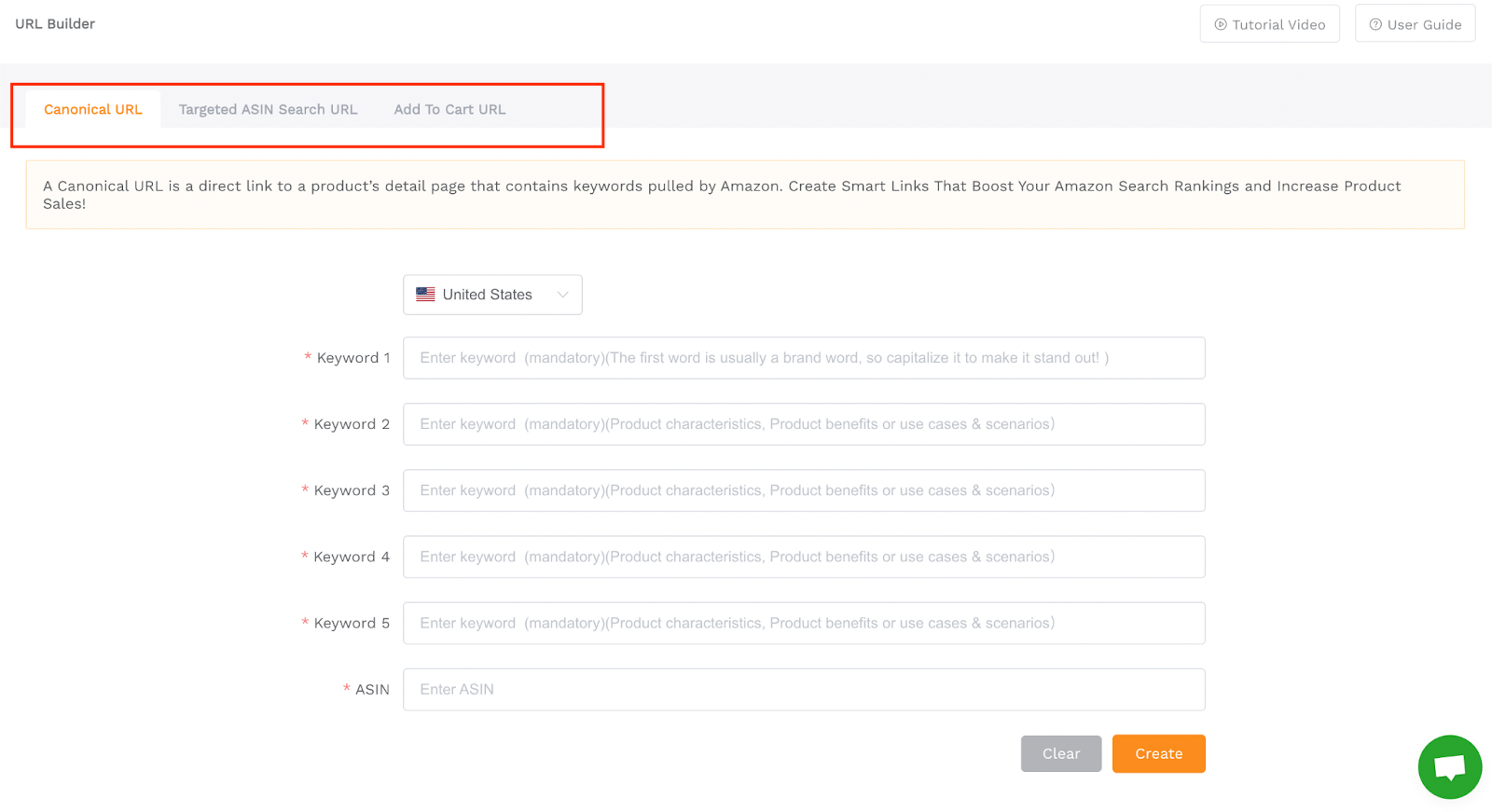 Put any ASIN you want to create a Canonical URL, also add keywords here.
the first keyword I would like to put: foldable
the second keywords: windshield
the third keyword: sun
the fourth: shade
the fifth: for car (When we rank on google, mainly google ignores "for, in, on" digits kinds of words, hence we don't suppose "for" here as a keyword)
Then create.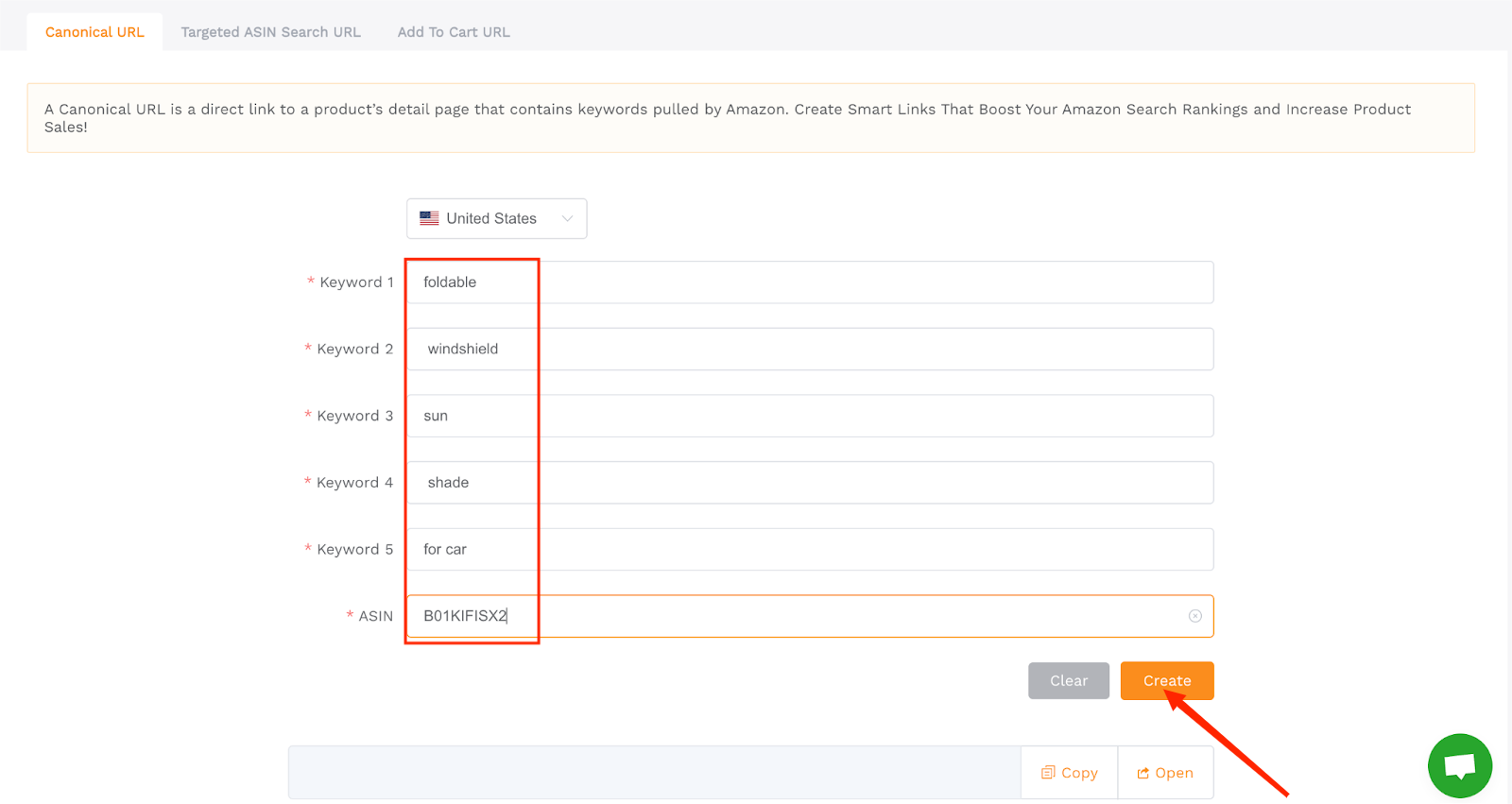 Below, we are going to see that URL for "foldable windshield sun shade for car".
Now we can either copy or open it in a new window. It is up to you. You can use this Canonical URL to rank on Google, create Google advertising campaigns or Facebook advertising campaigns as you like.


Next tool is "Target Search ASIN URL".
We could leverage this tool to target our competitors, or just see our ASIN along with targeted competitors etc..
Then there won't be any advertising, more search results or editorial recommendations on amazon search page.

Just open URL builder and put ASINs here (UP to 200 ASINs). Then click "create".

Here the sellers can click the "Open" to open link on amazon, or "Copy" then send anywhere this link.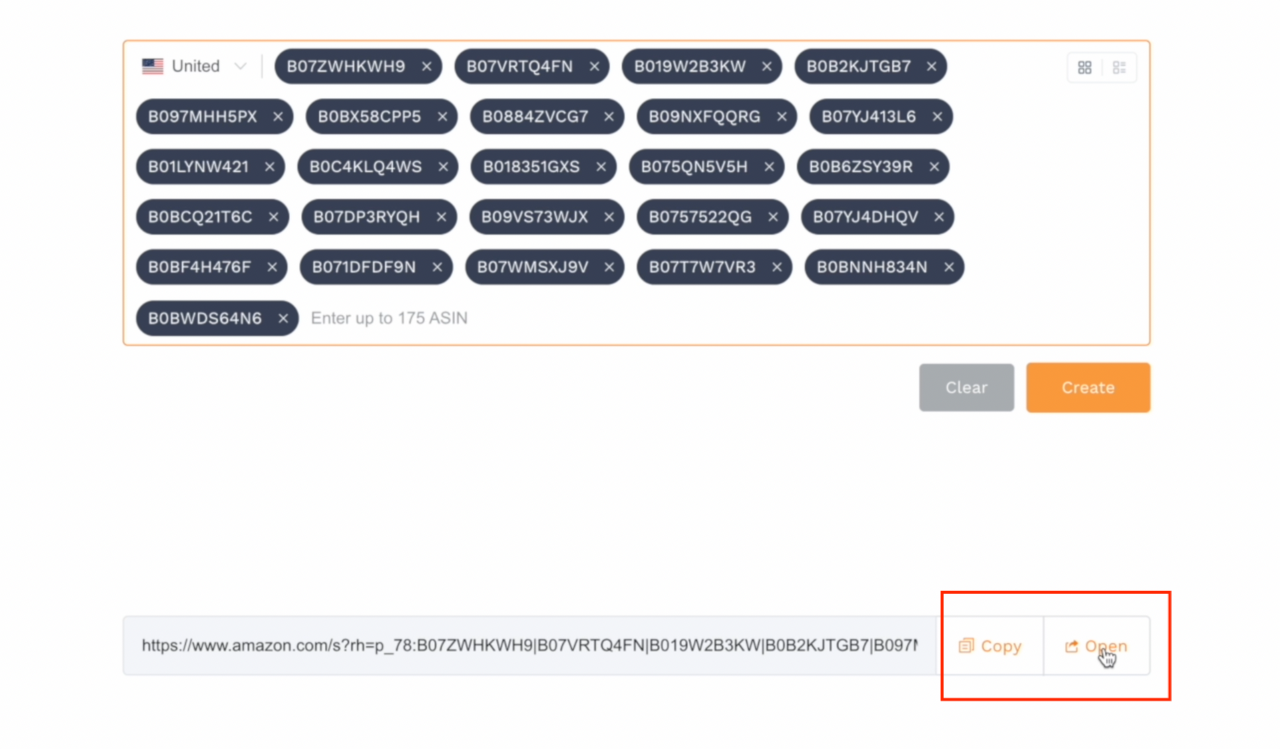 On amazon search page you can see. There is no advertising, there is no any editorial recommendation, more results etc...
If you would like to make this kind of URL, you can do it with SellerSprite easily.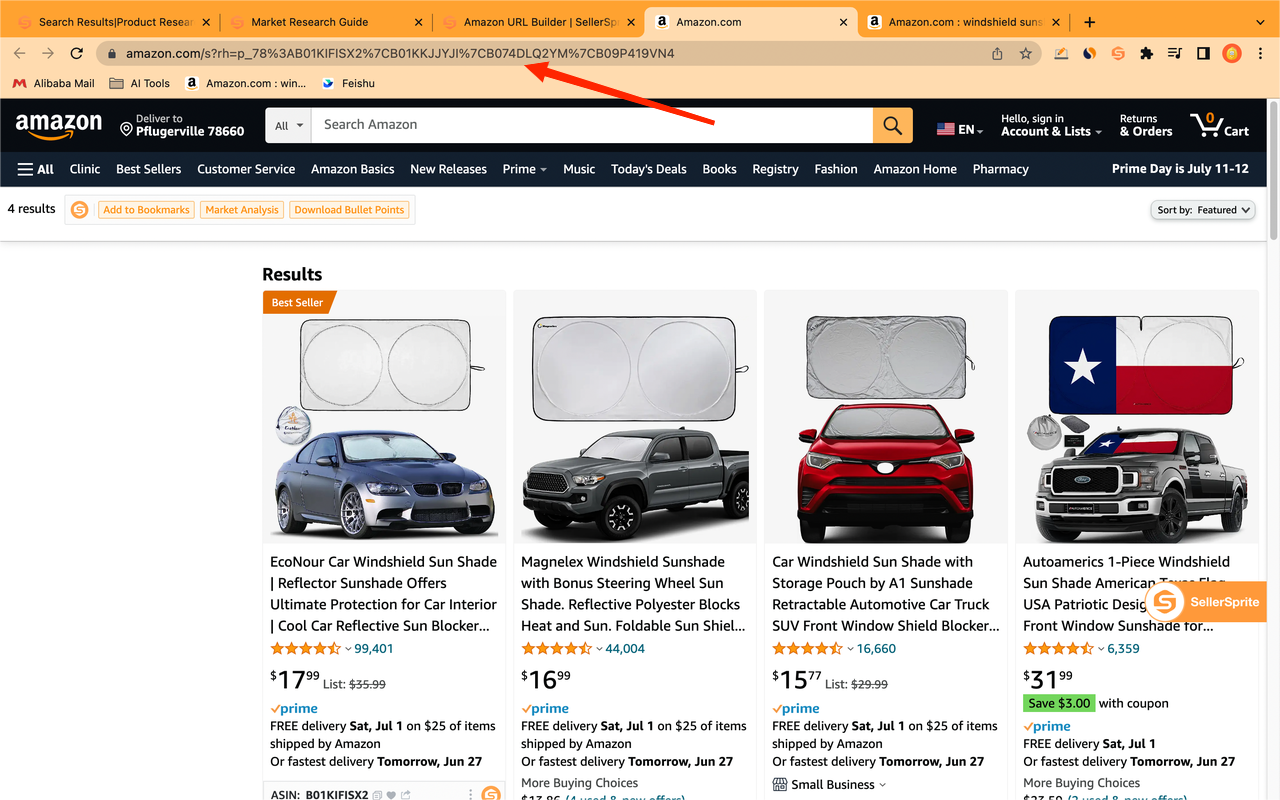 If you would like to clear any of ASINs just click (x).
If you would like to add a new ASIN, you can add here and click "Create". URL builder will create a new link.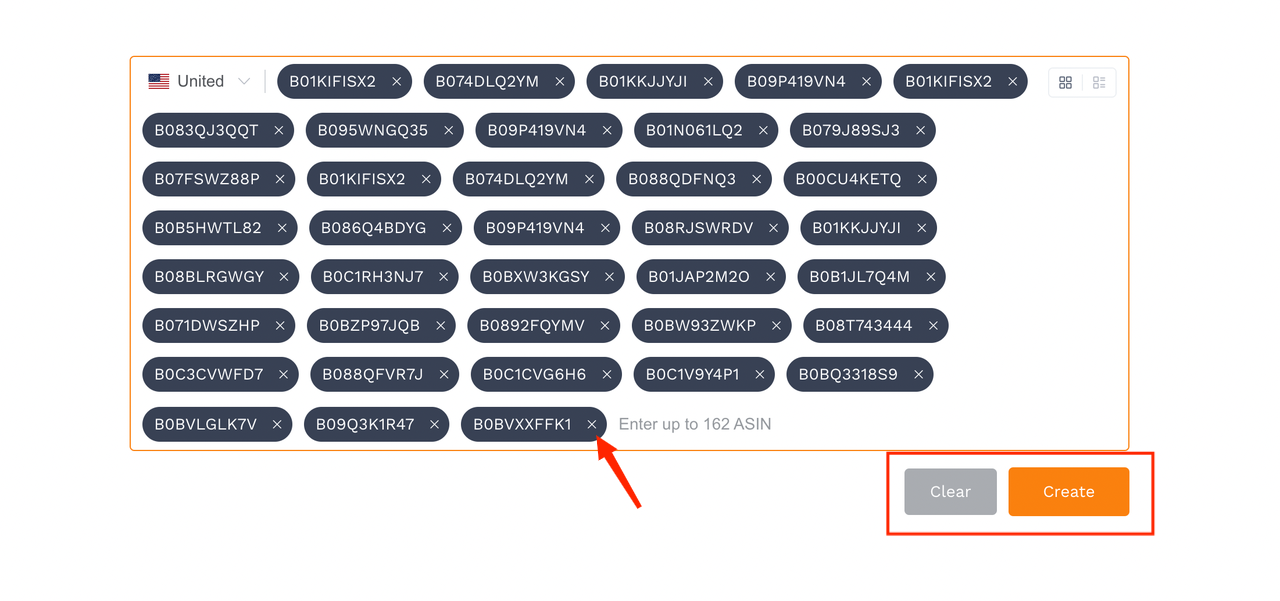 Let's move on, last tool is "Add To Cart URL".
Here we need to firstly add selected ASIN here and quantity into the next box. For instance, I would like to add 8 units into the Cart for this particular B08J4BZZ5L. After filling the box, just need to click create.

We can open it in a new window and we see it below. 8 units of product have been added to the Cart.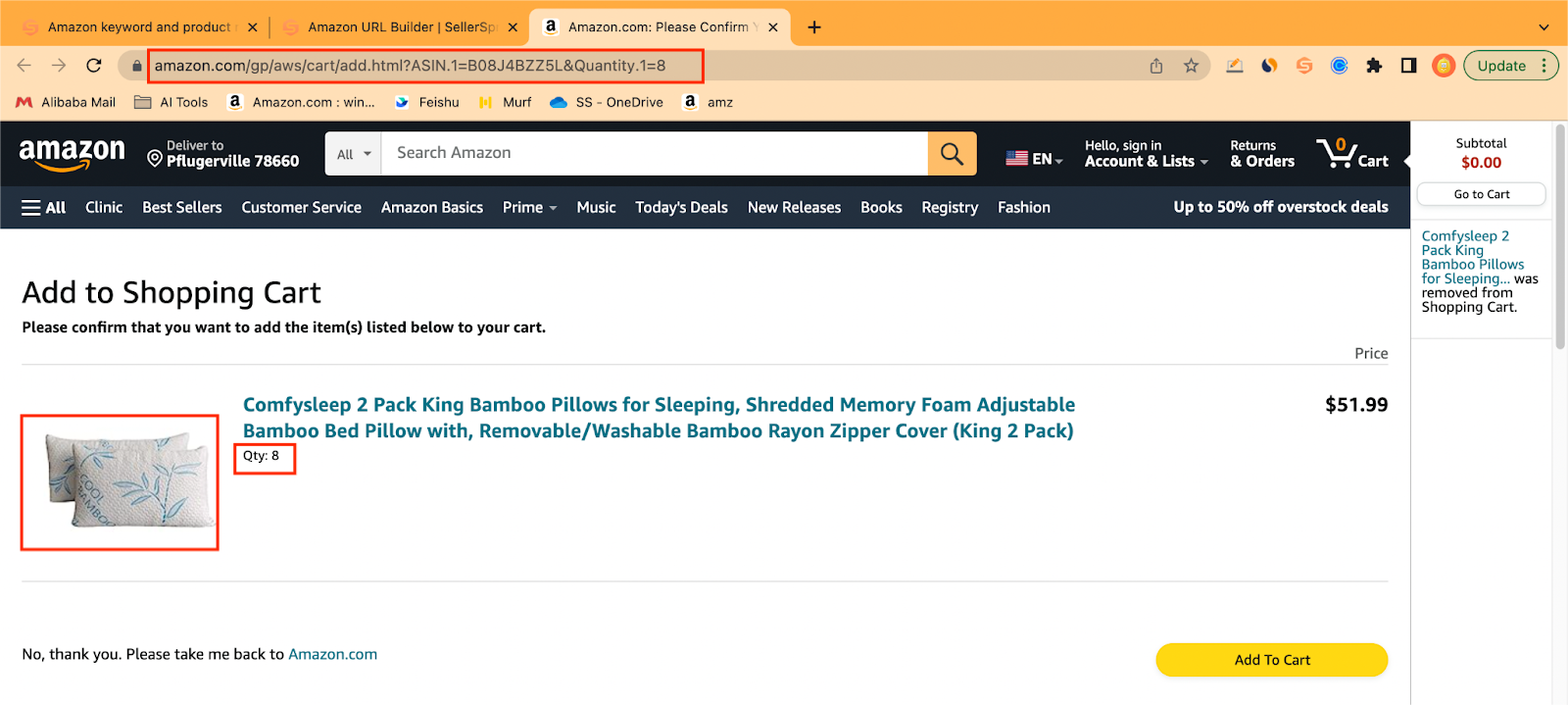 So this is basic view of "URL builder". You can create these and send over your team members or advertisers as you need.

Please let we know if you have any question.

Happy selling.