As a seller on Amazon, you are subject to comply with intellectual property laws, which include the brand(trademark), patent, and copyright. If your product or Listing is identified as infringement, Amazon will suspend your seller account.
SellerSprite offers a Brand Checker tool to detect whether your Listing uses the unauthorized Amazon brand words, helping you avoid brand infringement.
After installing the SellerSprite extension,you'll see a 【Brand Checker】button on the Amazon Listing page.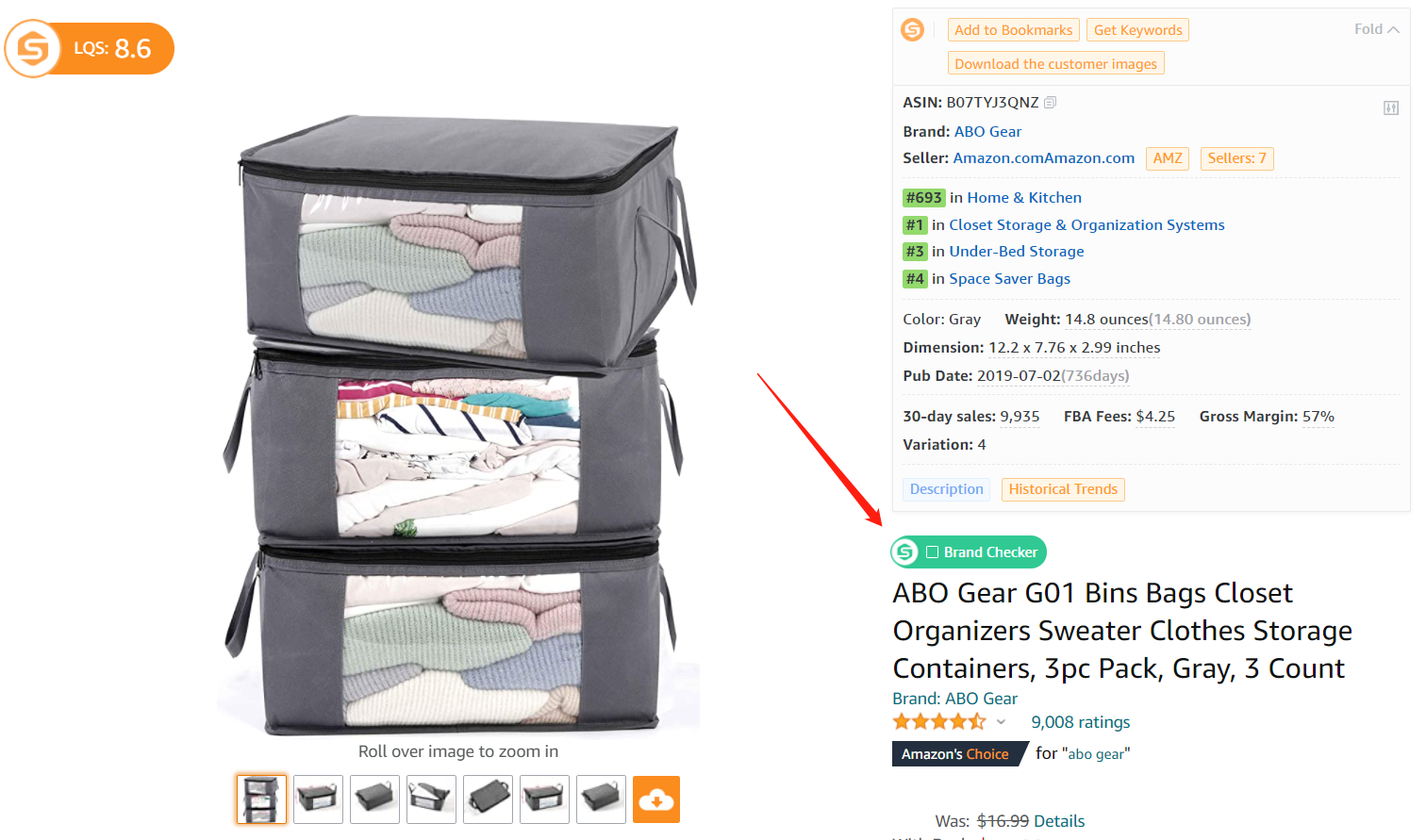 Click the button. The tool will automatically detect the Listing and mark the brand words in the title and bullet points in red.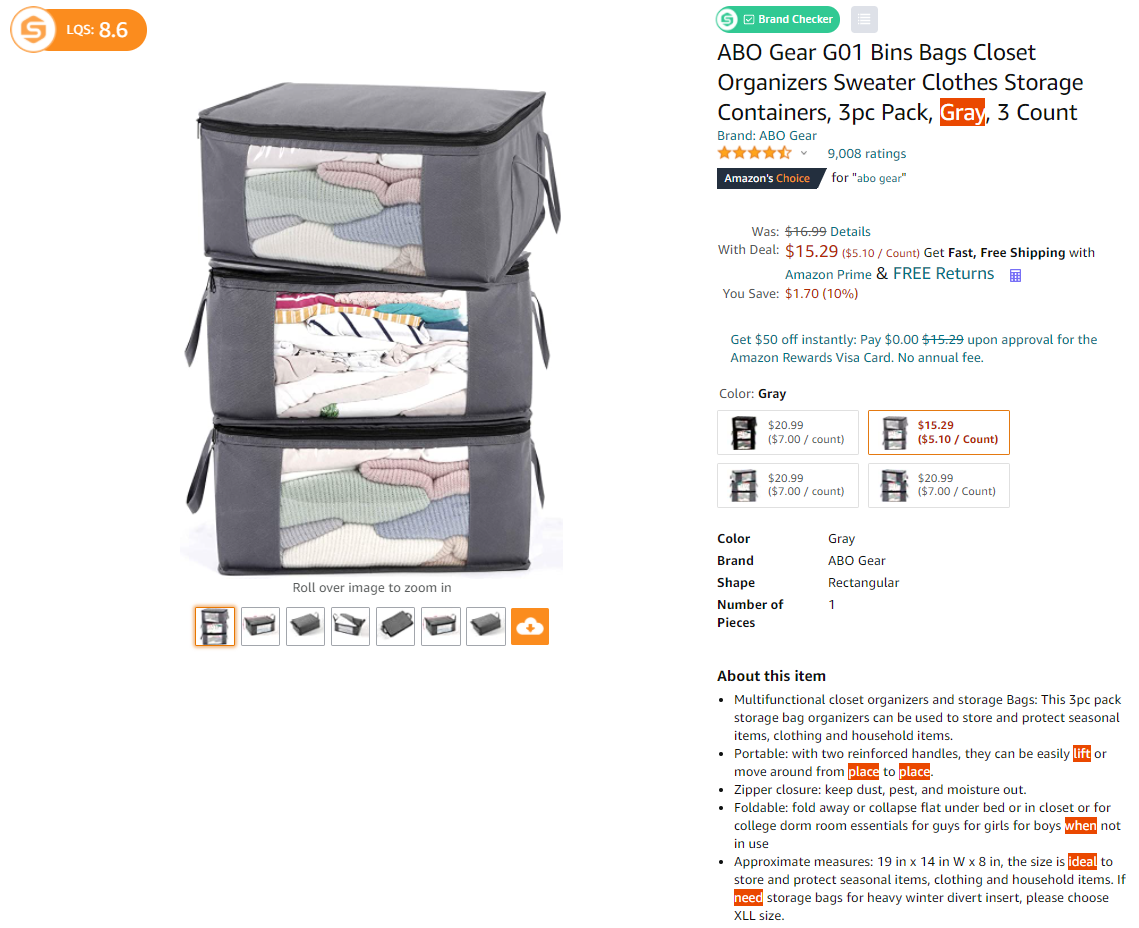 Click the button next to【Brand Checker】, or click the brand words marked in red, you can jump to the homepage of the brand.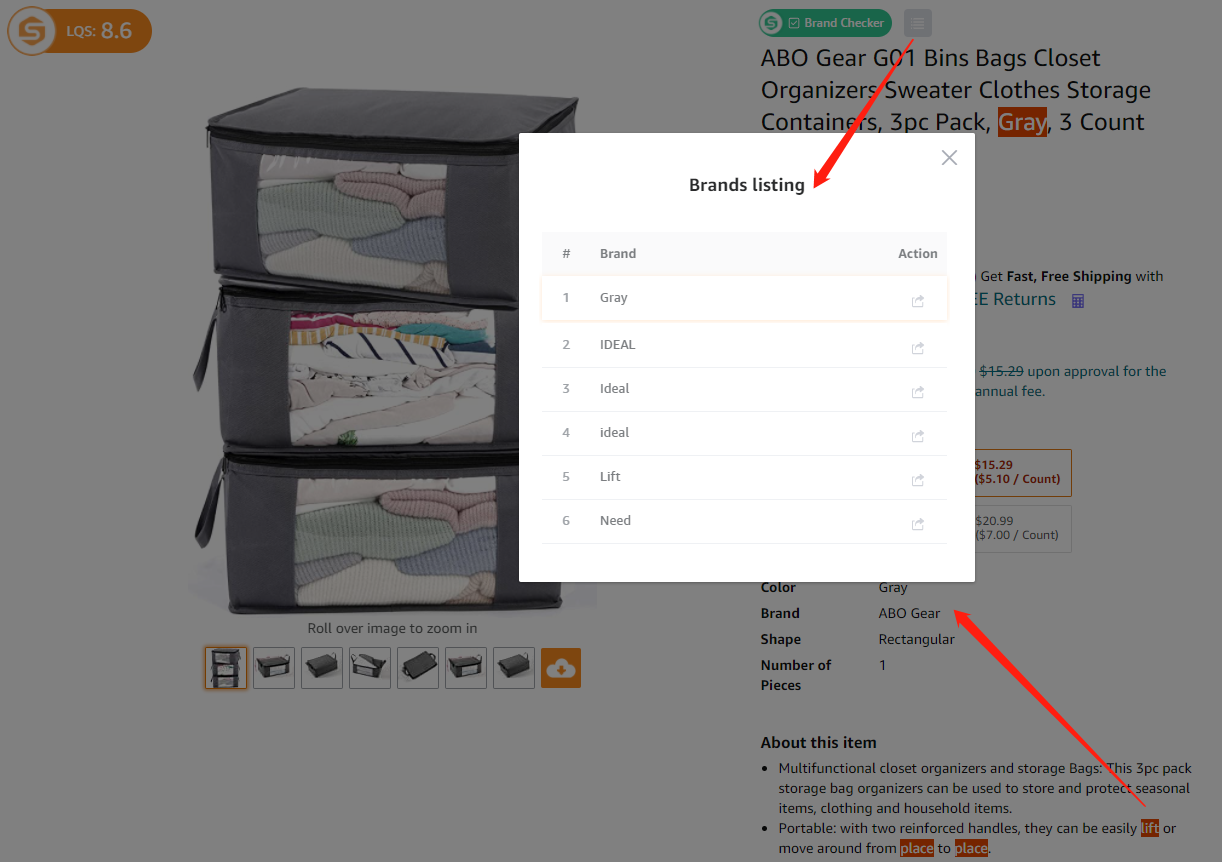 The brand words marked in red are the brand words used by the brand flagship store on Amazon.

SellerSprite collects all the brand words on Amazon and keeps updating.
Sellers also need to check Listing regularly.
Amazon doesn't recommend putting registered brand trademark words in the Listing.
If you use the brand words without authorization and are reported by the owners, you might be charged.
However, there are some brand names that are common nouns, or generic nouns for products, which cannot be avoided when editing the Listing, such as all, when, yoga, etc: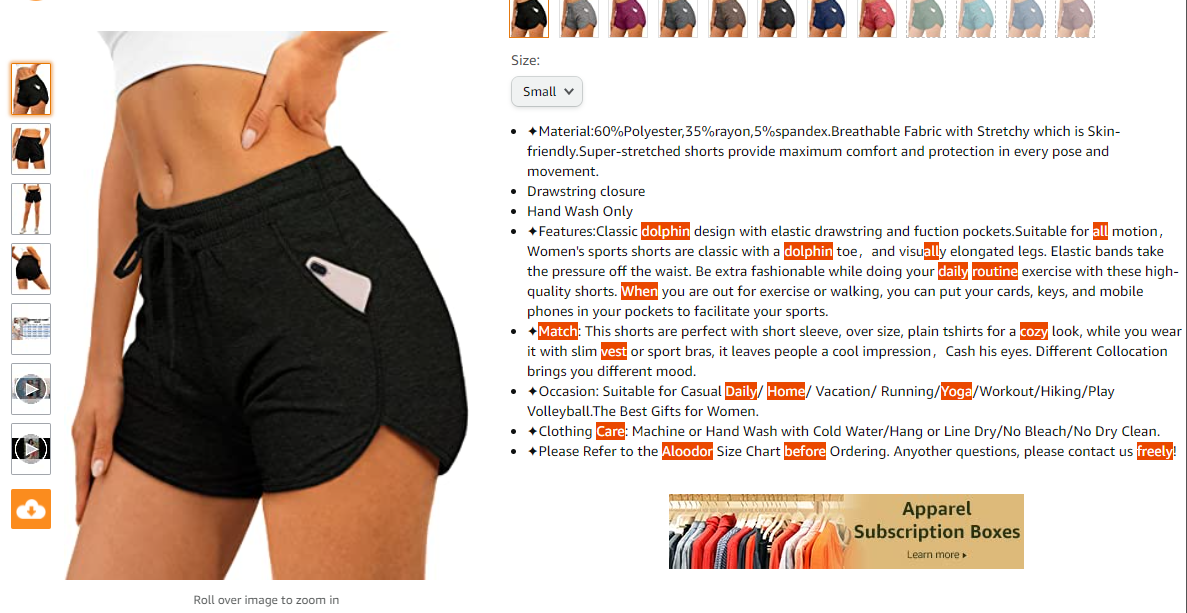 If you do not use them as brand or trademark terms, you are not in violation.