As an experienced Amazon seller, you need to observe the product changes on the BSR page to learn your and your competitor's performance.
As a product developer, you need to monitor the Hot New Release page to find new product opportunities.
After launching the Listing, you need to keep pay attention to the search results page of certain crucial keywords to visualize the changes in the market.
SellerSprite's extension-Amazon Page Bookmark not only allows you to bookmark these Amazon pages to view them conveniently but also enables you to visit them on different computers or browsers for our extension would sync the content of the bookmark.
How to use Amazon Bookmark Page feature?
1. Add bookmarks
Log in to SellerSprite's extension as you browse on the Amazon page.
Click the button【Add a bookmark】to bookmark the page you're viewing. The icon will turn into【Already added】as you add bookmark successfully.
For the keyword search result page: the button is on the top of the page:

For the rank list (BSR, Hot New Release, Movers&Shakers, Most Wished for, Most Gifted ) page: the button is on the top of the page.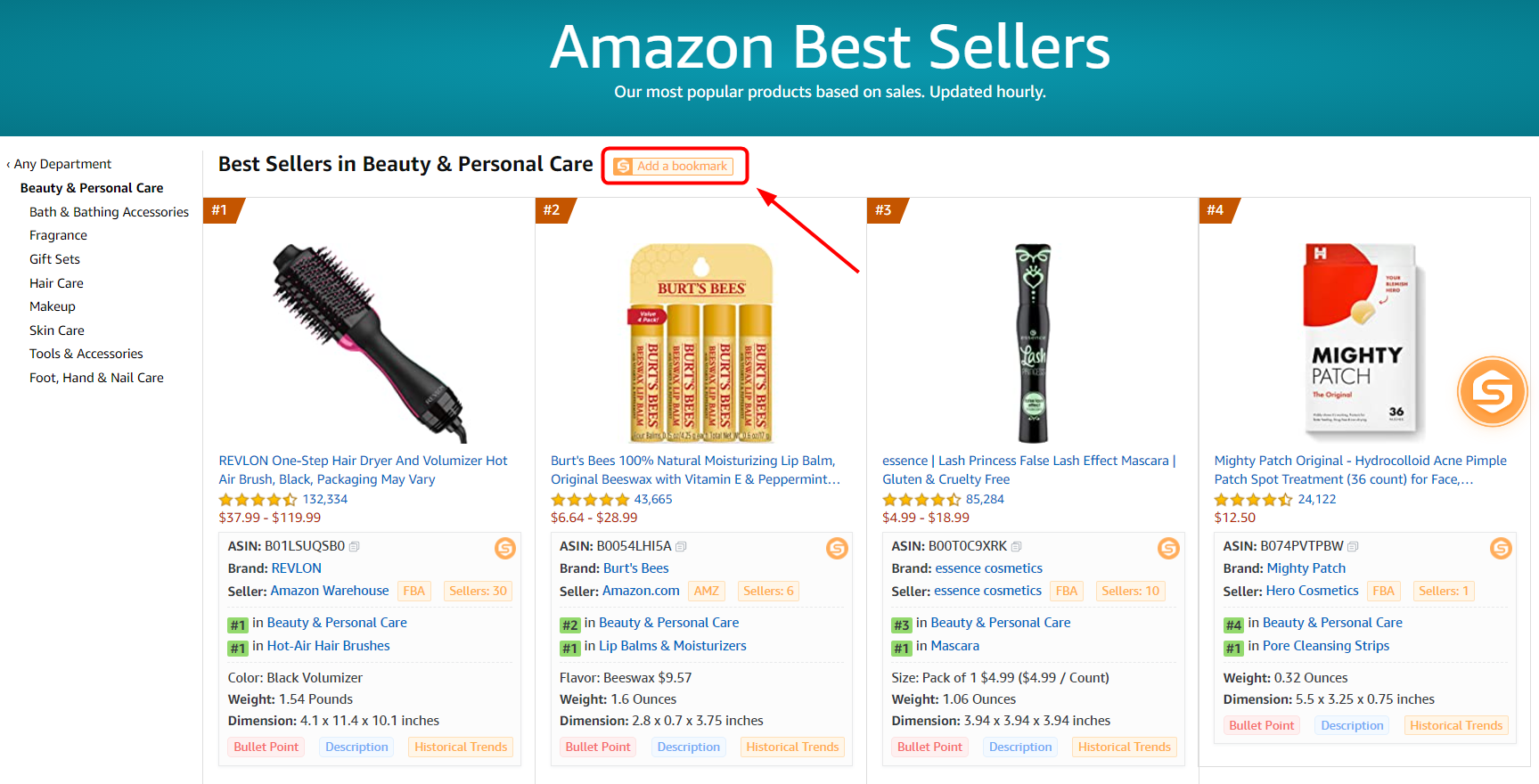 For the listing page, the button lies behind the listing title.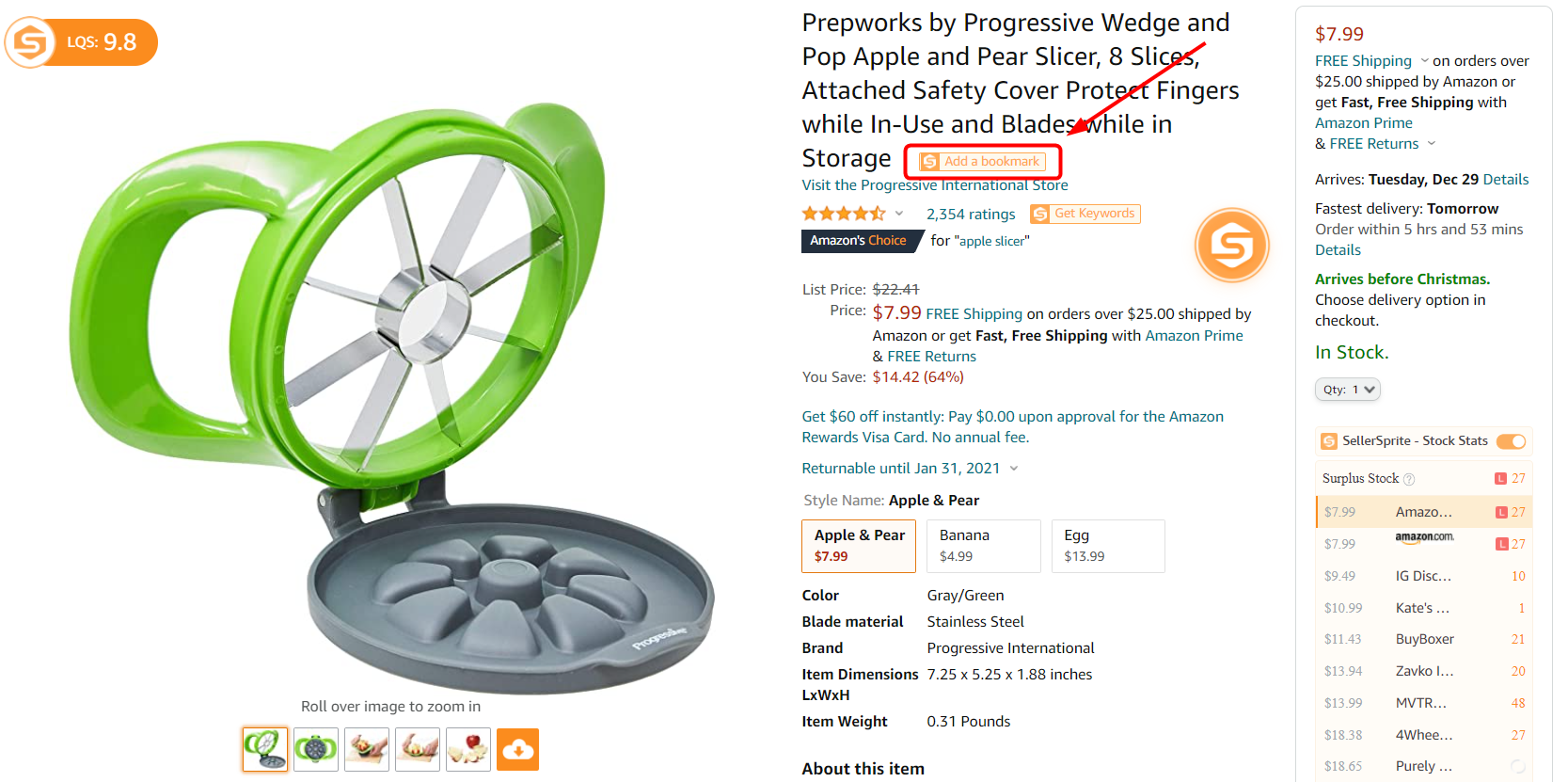 2. Visit your bookmarks
Click the SellerSprite logo on the right corner of the browser and choose【My Bookmarks】to view the page you've added bookmark.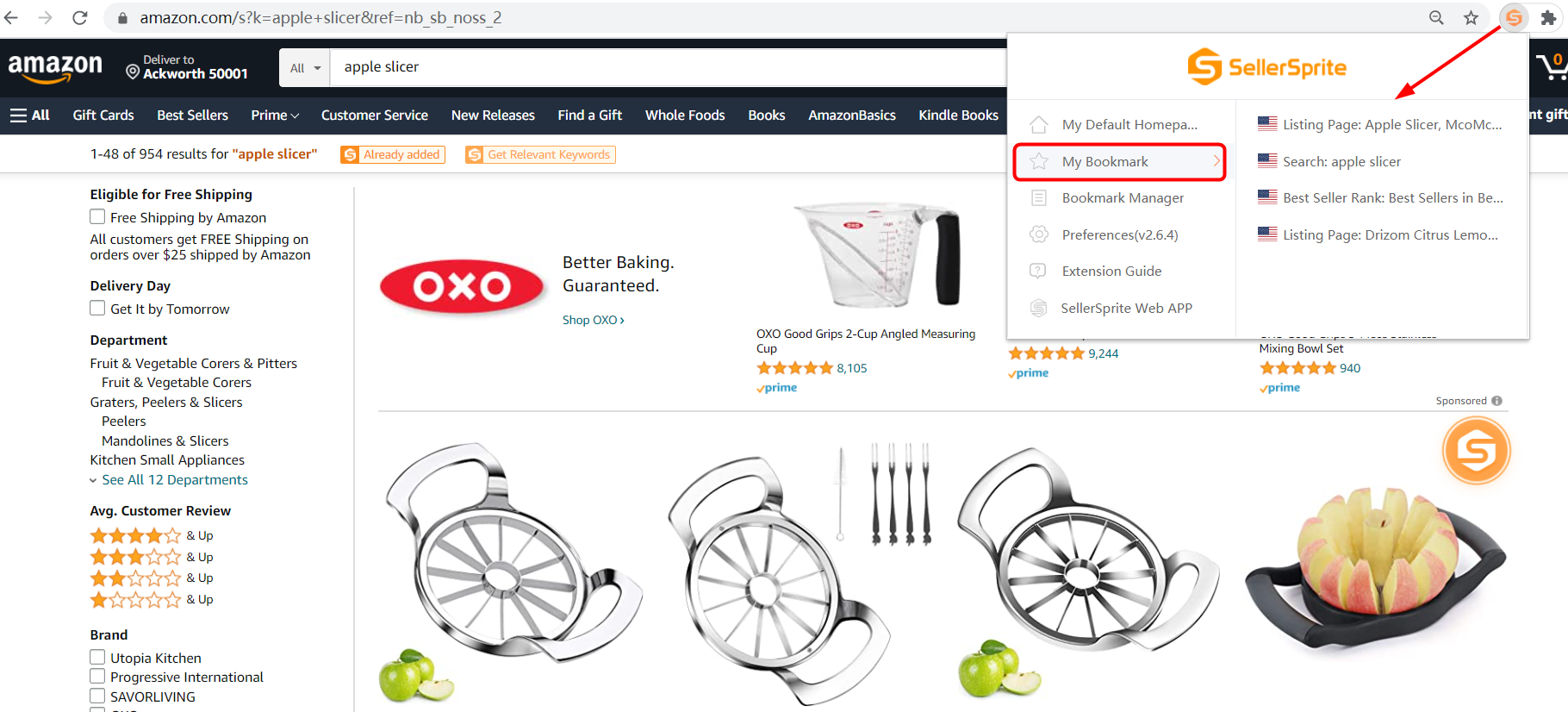 3. Manage bookmarks
Click【bookmark manager】to manage bookmarks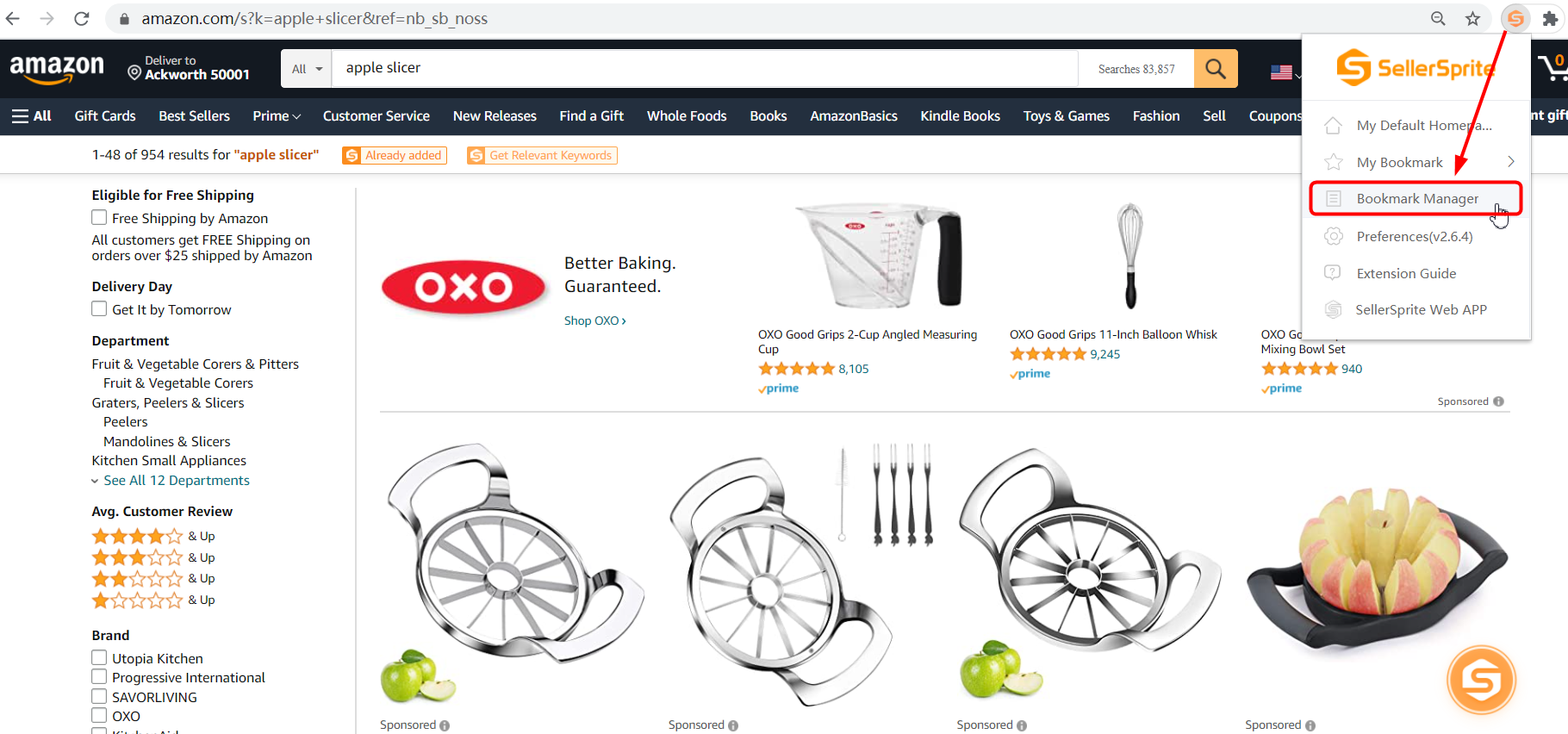 Hover your mouse over the icon under the column【Actions】to sort, delete bookmarks, or set any of them as the default homepage.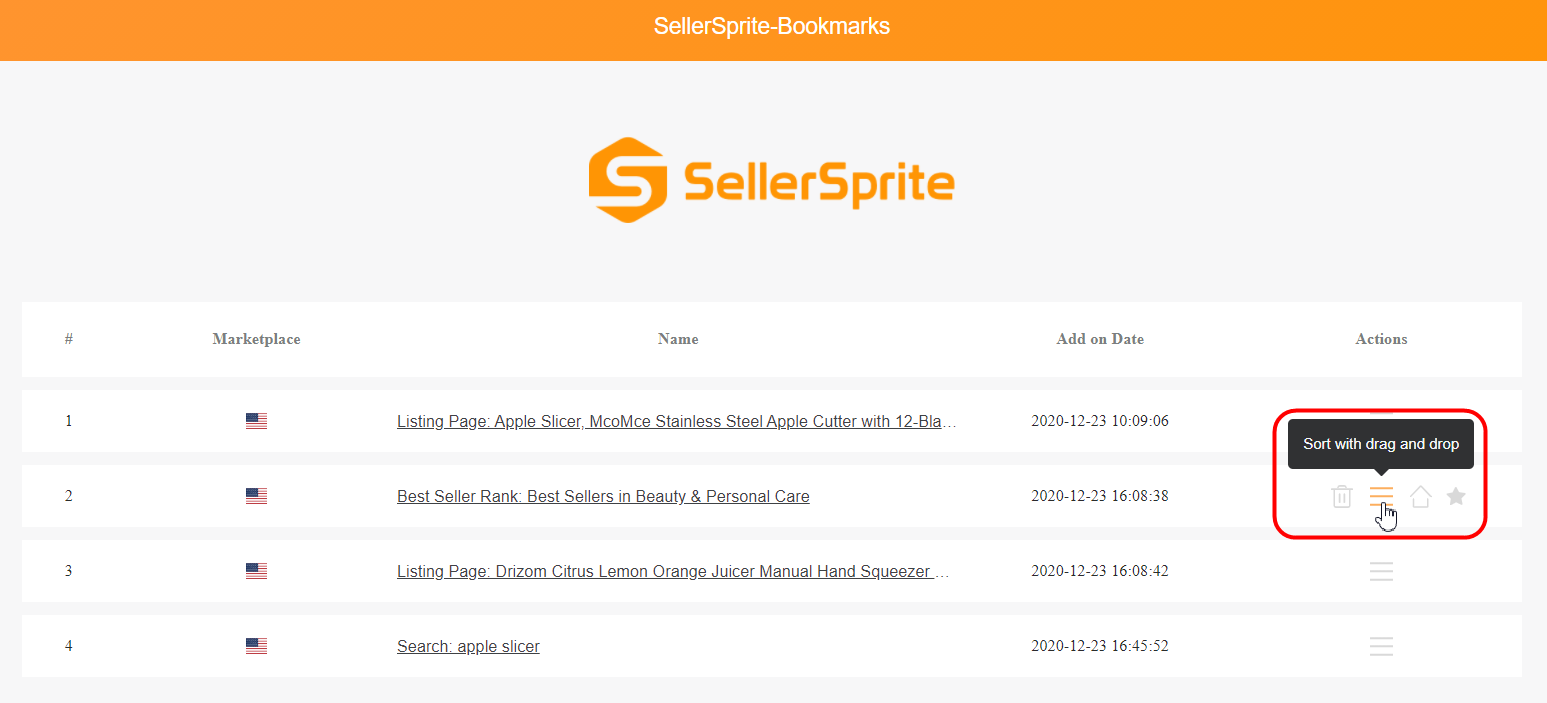 After setting one of your bookmarks as the default page, the star icon will be lightened, and you can click【My Default Page】to go to the page directly.