The keyword index checker tool is an analysis tool for monitoring keyword rankings over time. Reverse-search a grouping of ASINs to see historical keyword performance and find out which keywords are influencing your listings — and your competitors'.
Now I will show you to see whether Amazon is indexing your Backend Keywords or not with SellerSprite Browser Extension.
Go to Amazon.com and then click the "S" icon in the bottom right corner of the page , you can see the Keyword Index Checker in the menu bar.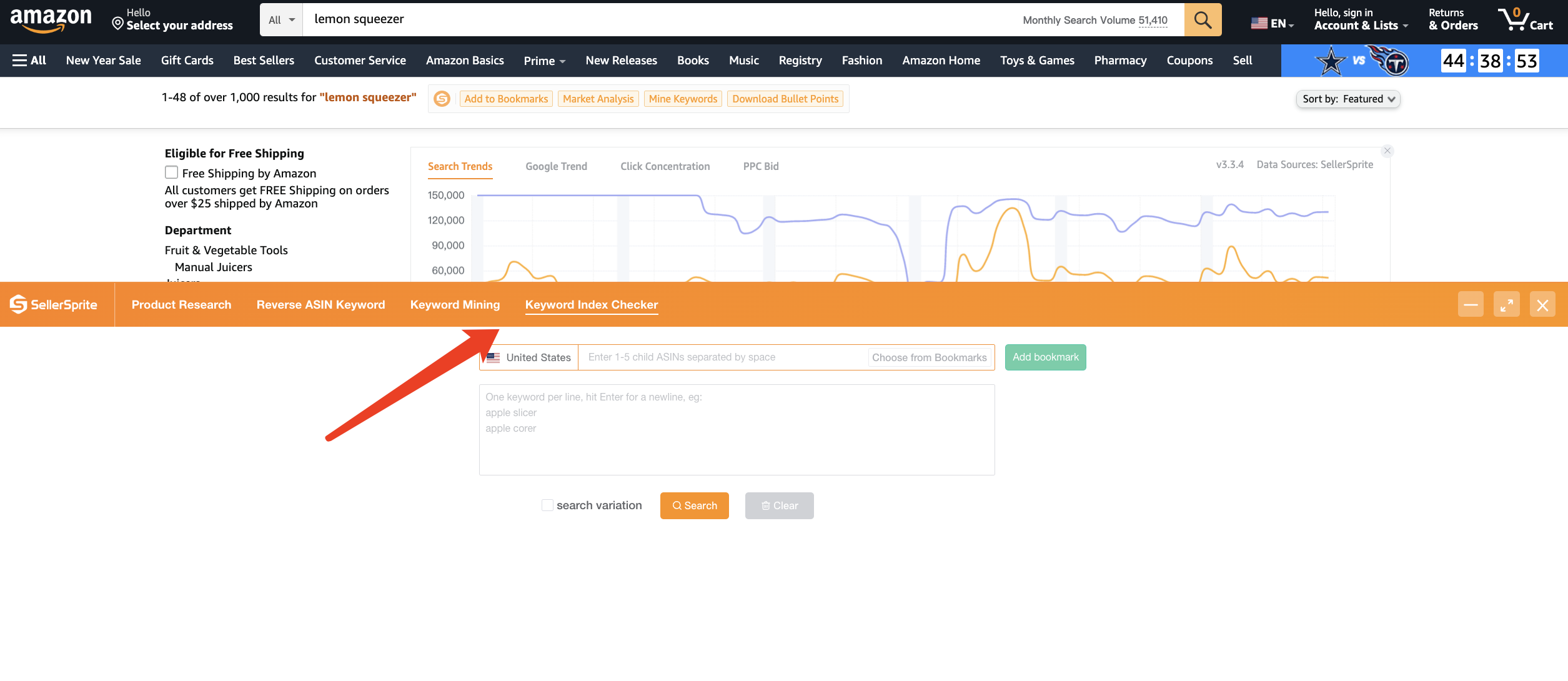 You can enter up to 5 ASINs at a time separated by space, and then fill keywords in the blank below. It will sort product keyword ranking by page and position for each keyword.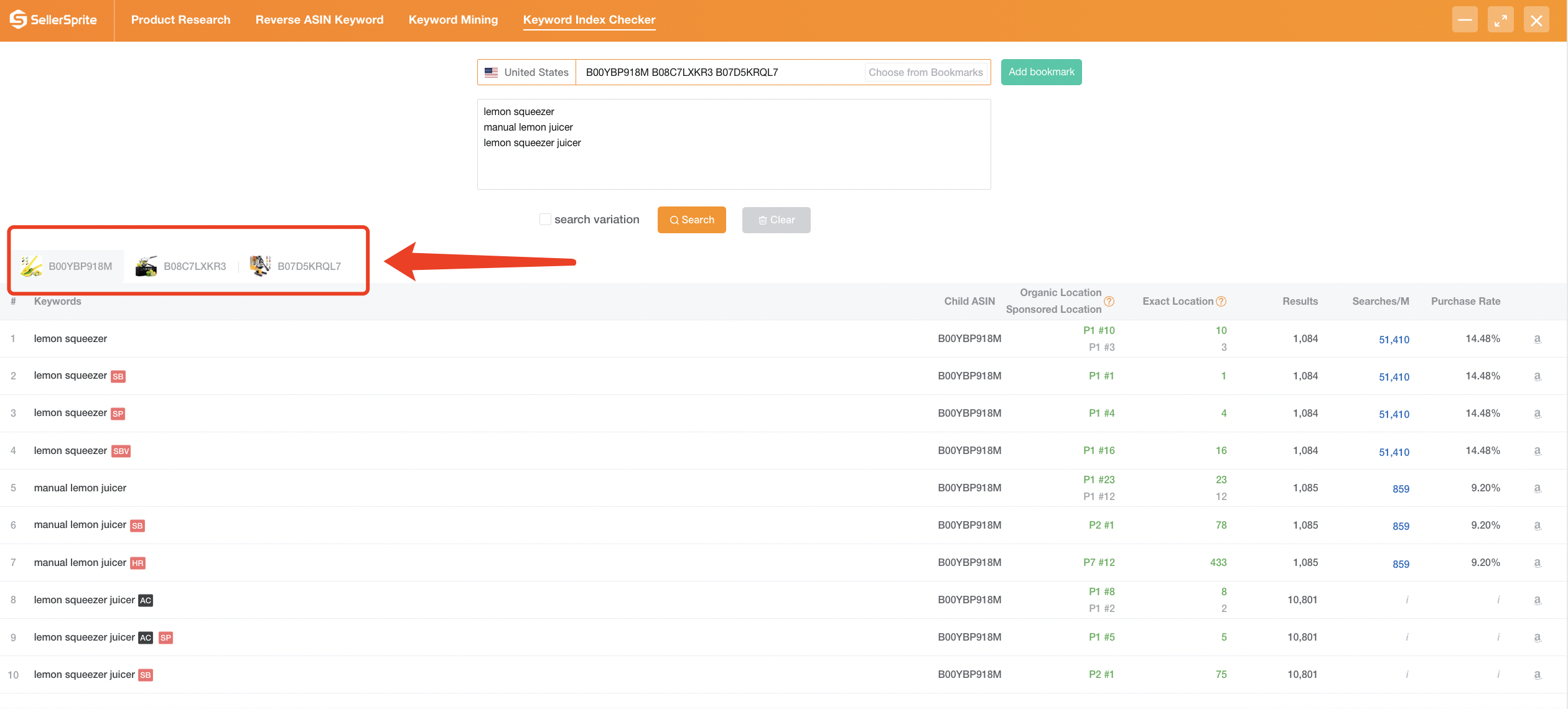 You can select the tick-box of search variations, then all of the variations position will appear on the index results.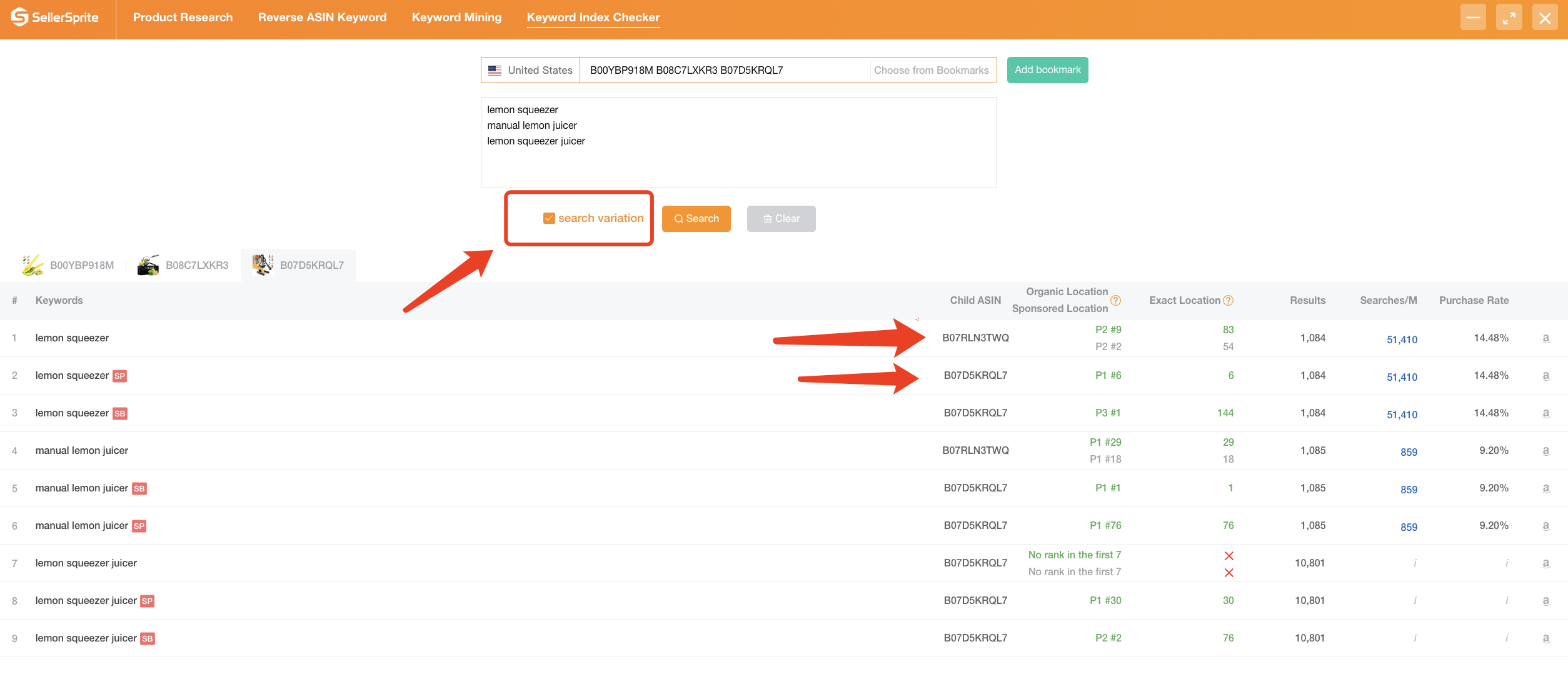 If you are on the product listing page, you can only fill keywords in the blank, because the ASIN will be automatically filled in.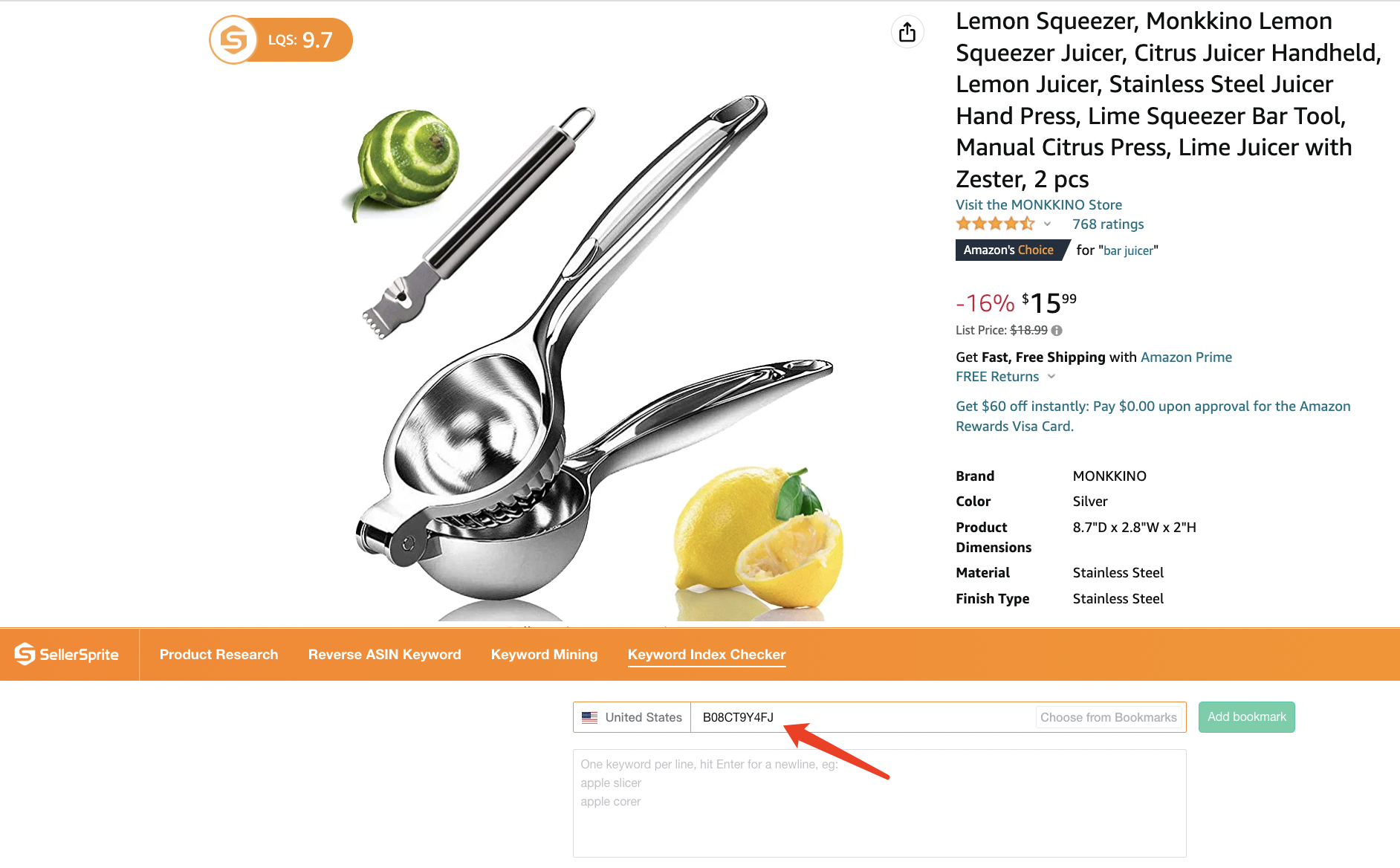 Click the Add bookmark button, you can choose the product from your bookmarks directly next time.