With SellerSprite Browser Extension, you can export product Customer reviews and Customer questions & answers while browsing the product listing page in Excel file.
Analysis Customer reviews and Customer questions & answers can help you to know which variants are top sales and help you to dig deeper into the product advantages and disadvantages.
Now I will show you how to download product Customer reviews and Customer questions & answers with SellerSprite Browser Extension.
Go to a product page on Amazon.com and then click on the SellerSprite icon in the lower right corner , you can see the Download reviews or download Q&A the two buttons at the bottom.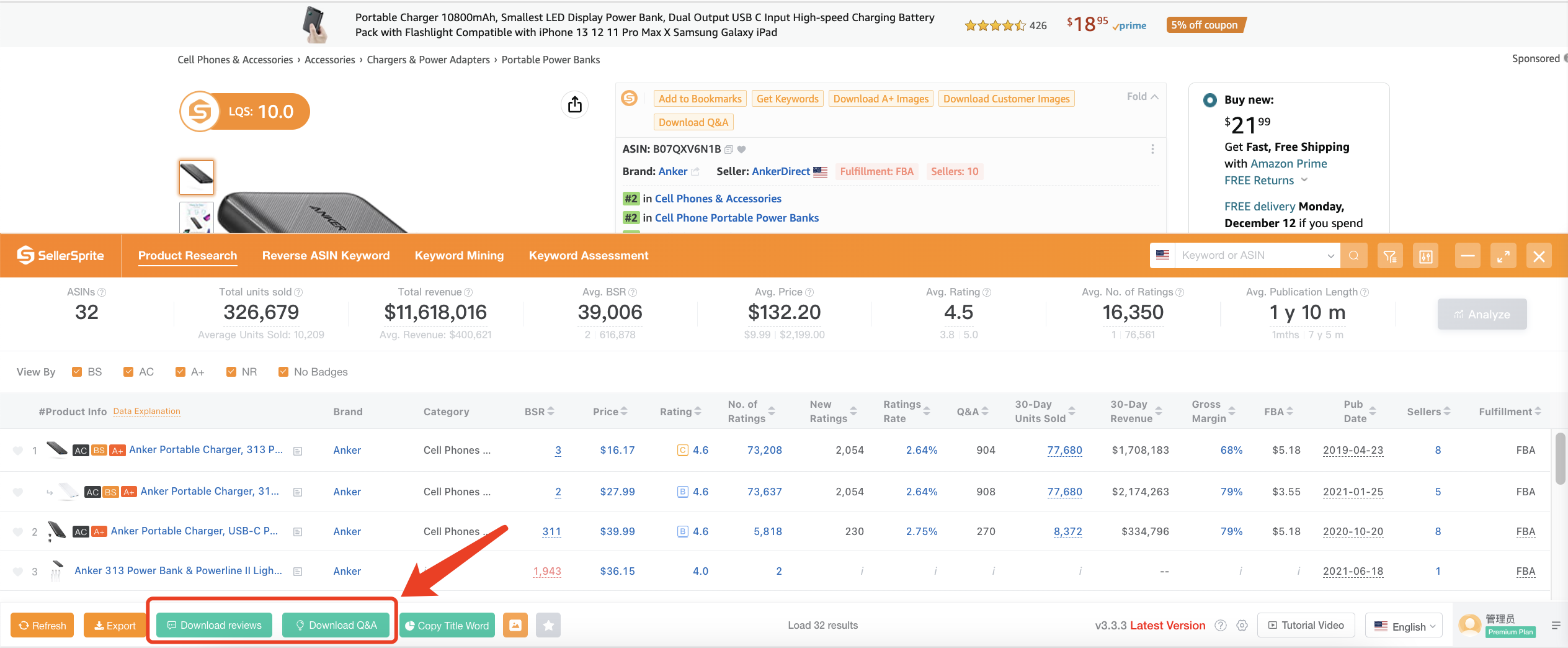 After download the file, you will get the same Excel table as the figure below.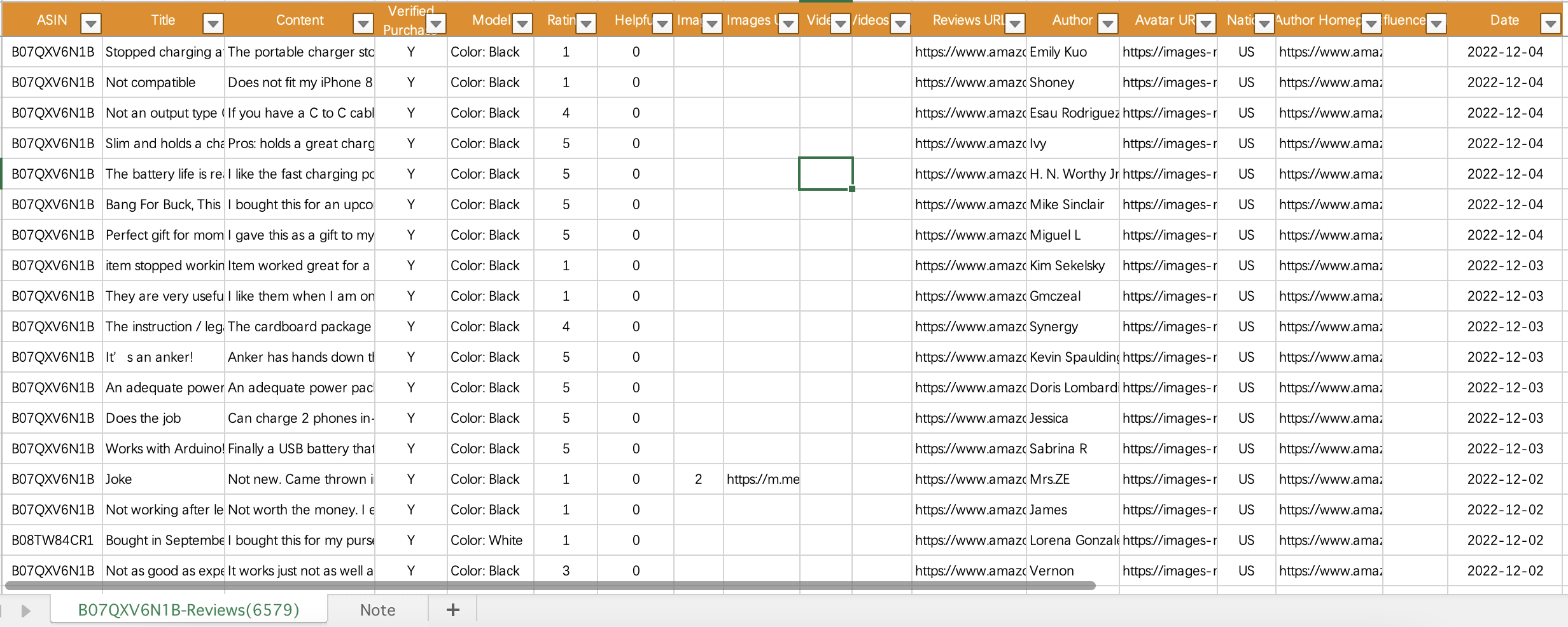 For better analysis, you can use the filters to select your desired reviews.
a. Select the date range - this will depend on the listing. If a change was made to the listing three months ago, you might want to select the previous three months.
b. Your next option is to filter reviews by Verified, Helpful, with Images, or with Videos.
c. You can also filter out by ratings. This is especially useful when you only want to see what customers really like or dislike about a product.
d. The Model tab sorts reviews by the ASIN of each different variation.
Note: the combined number of reviews for each variation will likely not reflect the total number of reviews. This is due to some reviews not being attributed to a particular variation by Amazon.