There are the three basic indicators for evaluating the data: accuracy, completeness, and up to date. Let's
ords are the three basic indicators for evaluating the data part of a keyword tool.
Let's first talk about the evaluation method of keyword accuracy.
1. Compare Amazon ABA (Amazon Brand Analitics) Ranking data
Amazon ABA data ( Amazon Brand Analytics) is coming from directly Amazon. Amazon makes it available for sellers who has enrolled brand registery or VC(Vendor Central) sellers for free.
The premium version was initially made available to VC sellers for a fee in 2018, and was released to brand registery sellers at the end of 2018.
Seller Sprite users can acquire ABA data Weekly or Monthly in ALL Departments (not limited to categories). We update weekly ranking 4 times in a month. Monthly ABA data updates each month beginning of previous month data.
Our users can get data for all amazon marketplaces such as USA, UK, DE, India, France, Japan etc...
Moreover, users can get data different time frames of the last 1 year.
Below I am going to search iphone 15 pro max case.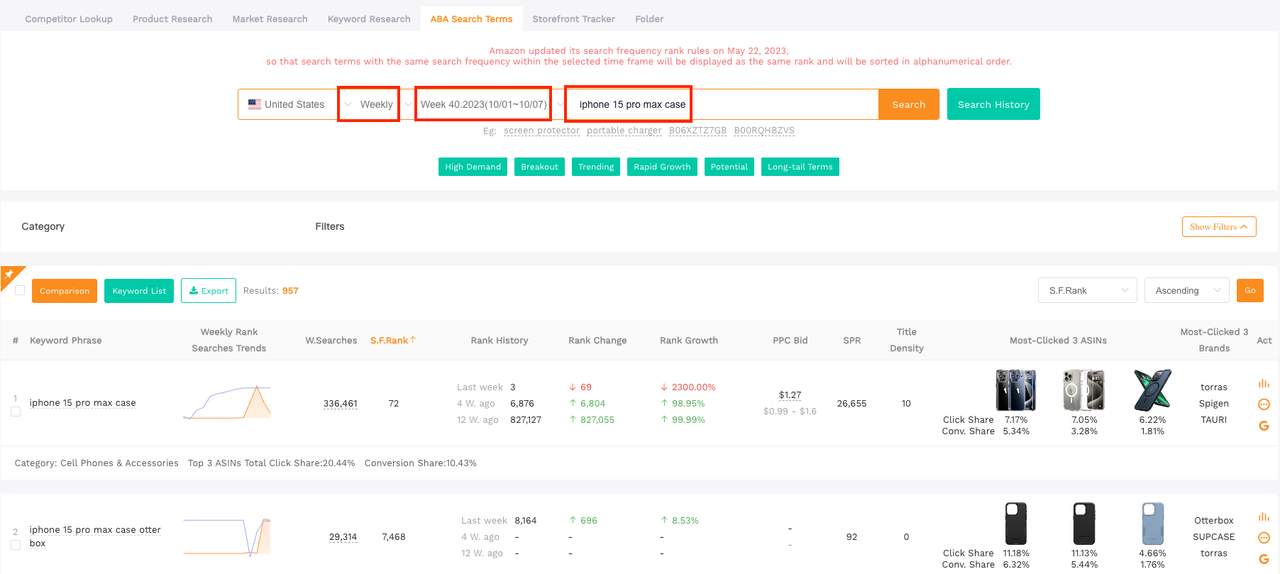 SellerSprite users can get data for any specific ASIN as well. Just need to add B0CBBN7JP1 into the search bar and click search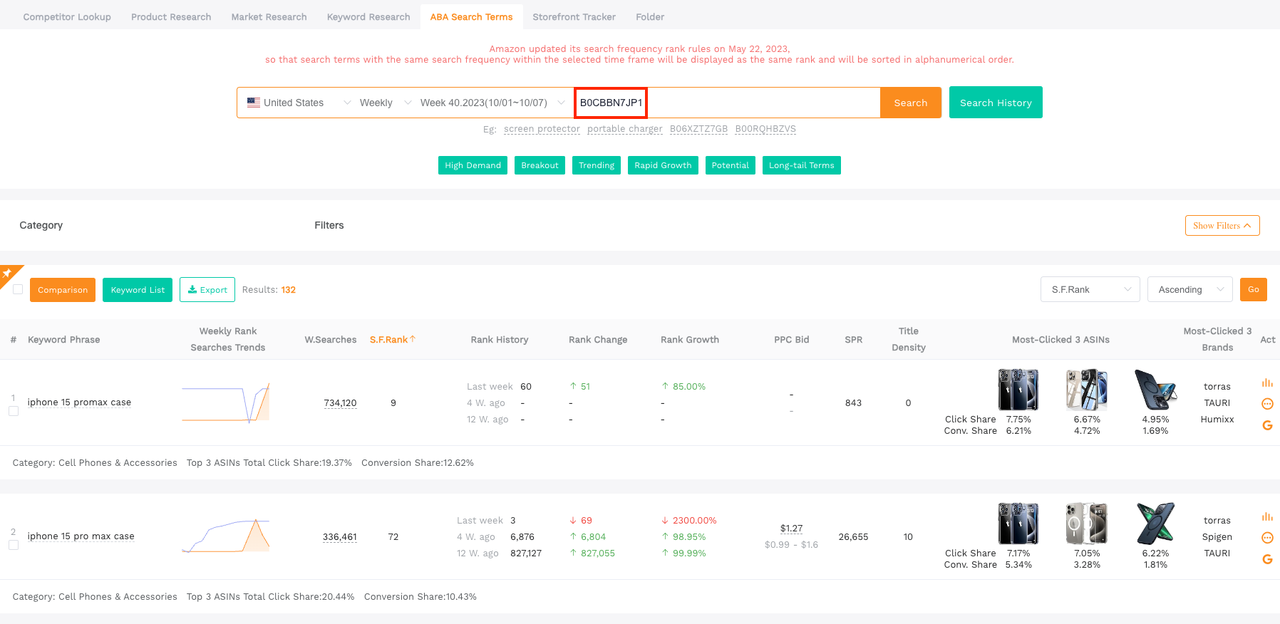 By doing so we can see search terms "Weekly, Monthly ABA ranking, its linegraph, SFR-Search-Frequency-Ranking, Rank change, Rank Growth, PPC bids, Most clicked 3 products, etc....
We integrated Google trends, keepa and Google shopping trends. From here you can see keywords' historical data as well.
Just click here.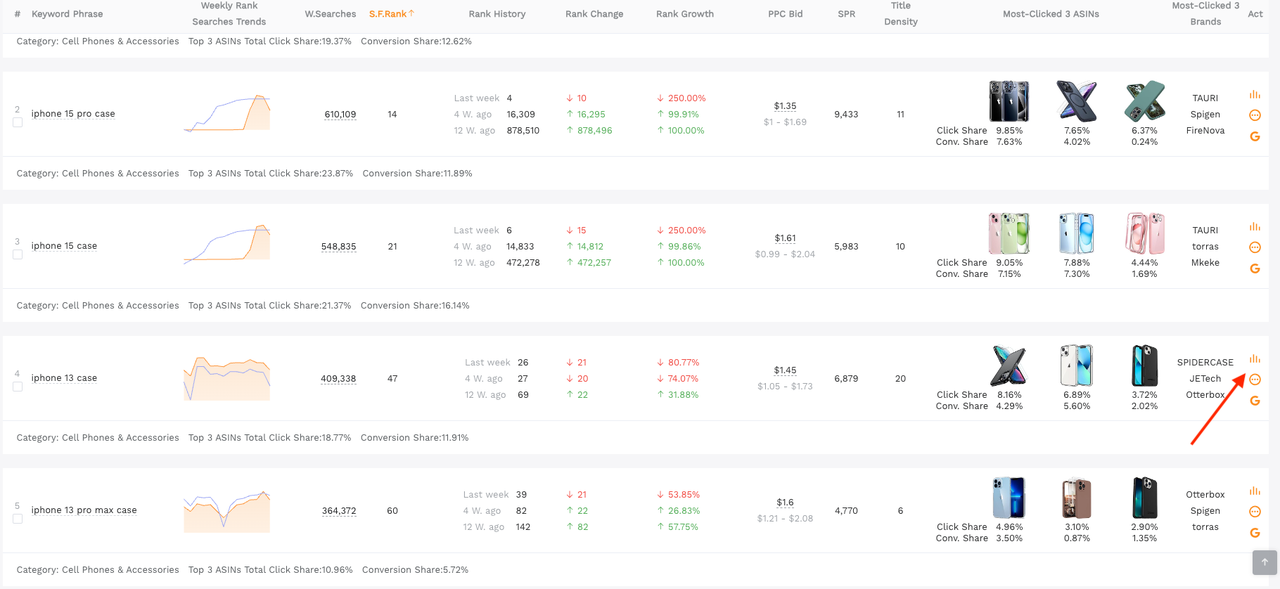 We can see "Keyword search volume and ABA ranking"
With purple linegraph we see ABA ranking
With orange bargraphs we see keyword search volume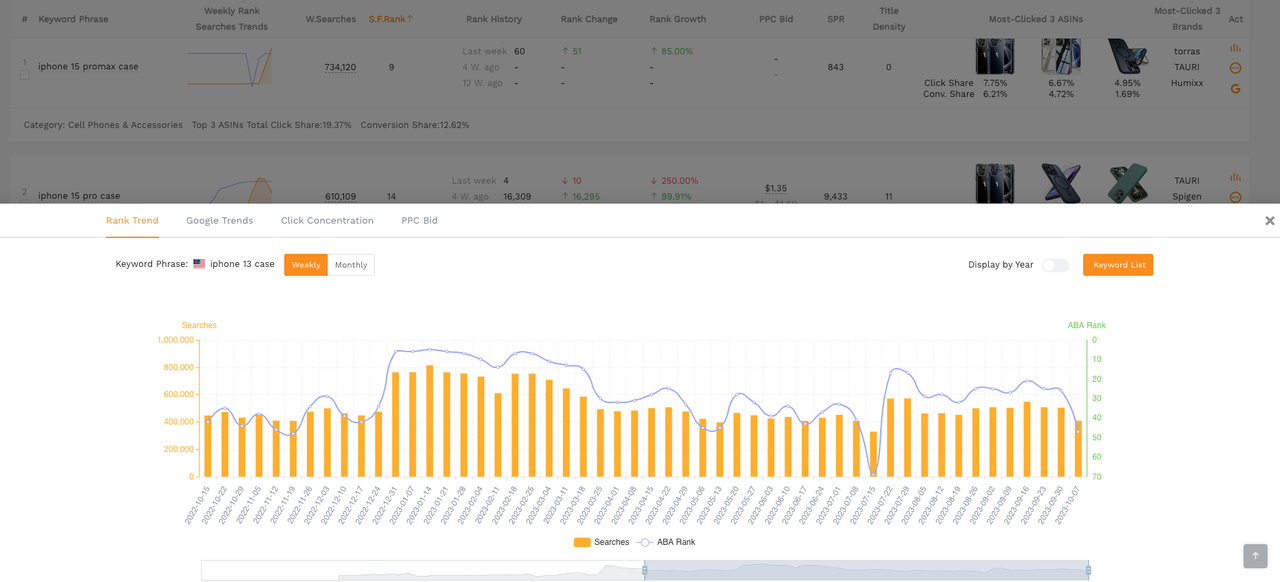 Let's see Google trends. (Google web search and Google shopping search) We can see 1 year, 3 year or all the time of search volume any given keywords.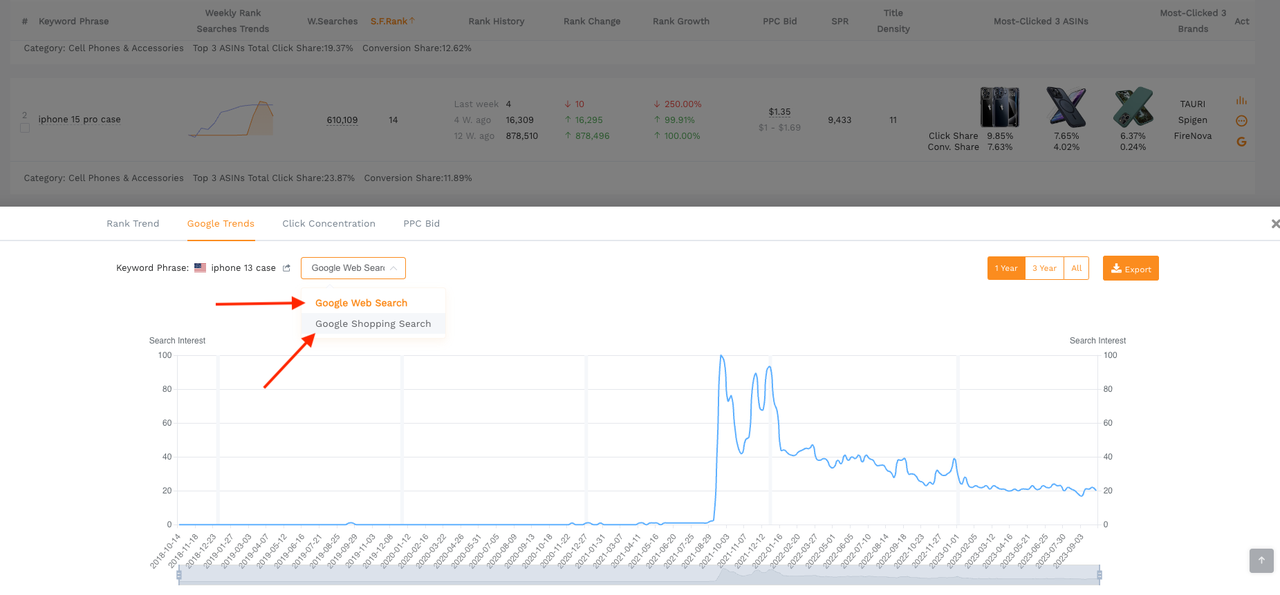 We can see Conversion share or Click contraction trend as well.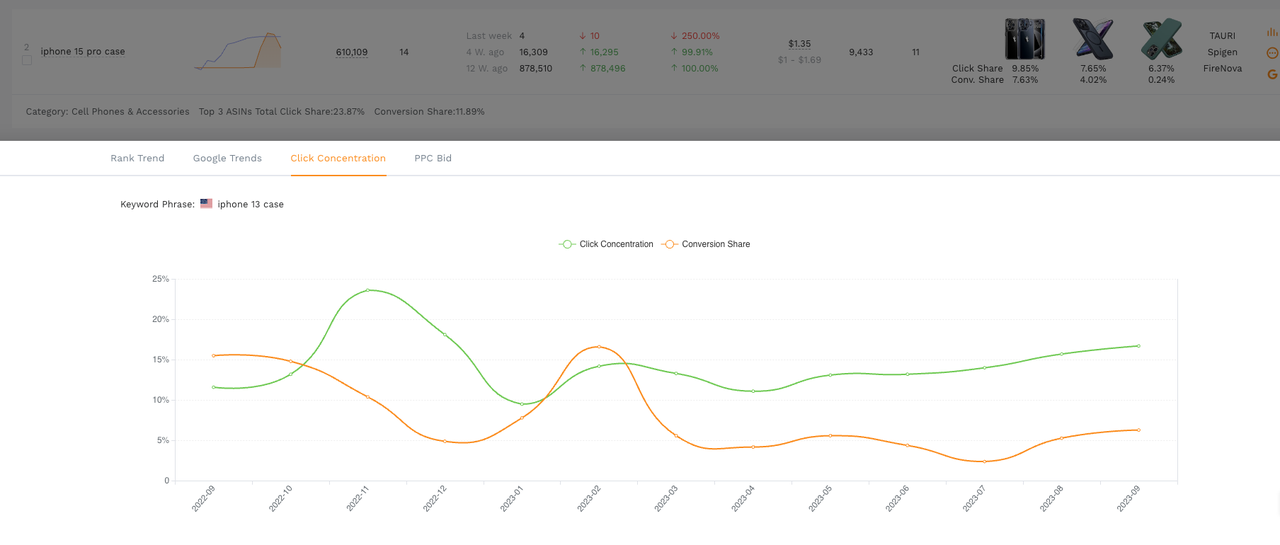 The above three methods do not evaluate the accuracy of keyword search volume. They all regard keyword search volume as the search index.
So, how to evaluate the accuracy of the absolute value of keyword search volume?
Seller Sprite keywords are all real Amazon, we take all them and evaluate with 100s metrics and serve to our users. The overall prediction accuracy is more than 90%.
Special note: The search volume of some keywords fluctuate sometimes and decrease accuracy. This is coming from amazon and maybe need to check with our sellercentral account and be more sure.