Take "B07V9FGW33" as an example to show how to use the FBA profit calculator.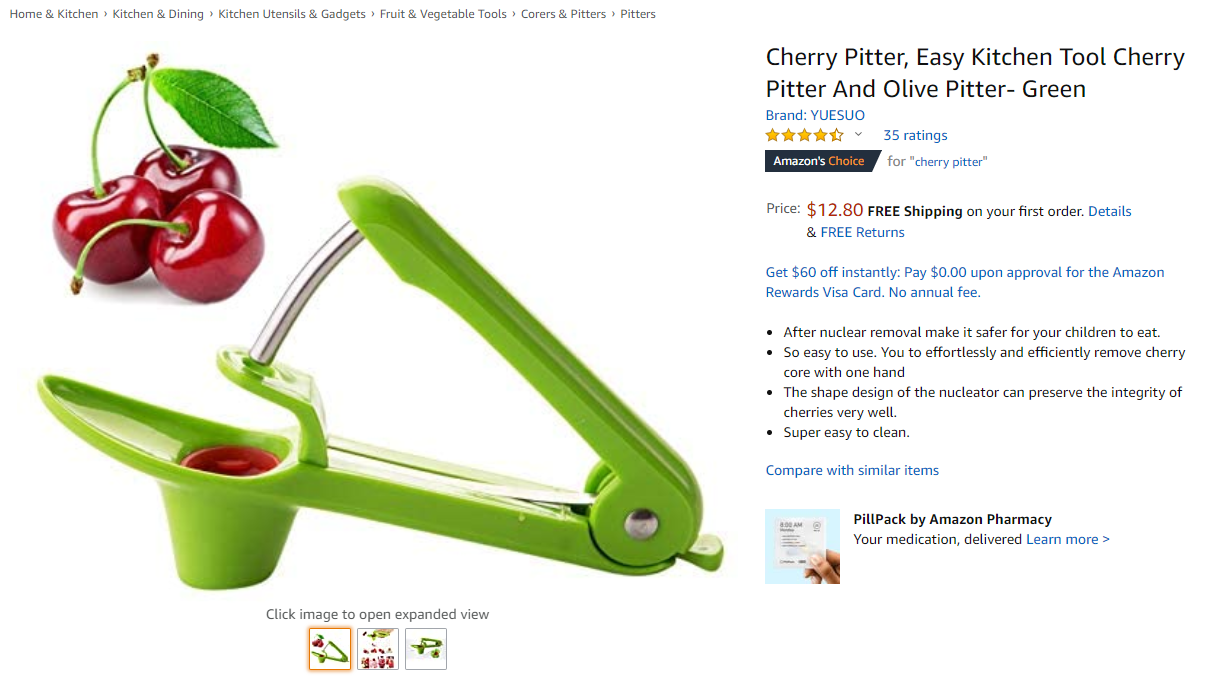 This is a cherry pitter.
Product weight: 150g
Product specifications: 20*6.5*5.5cm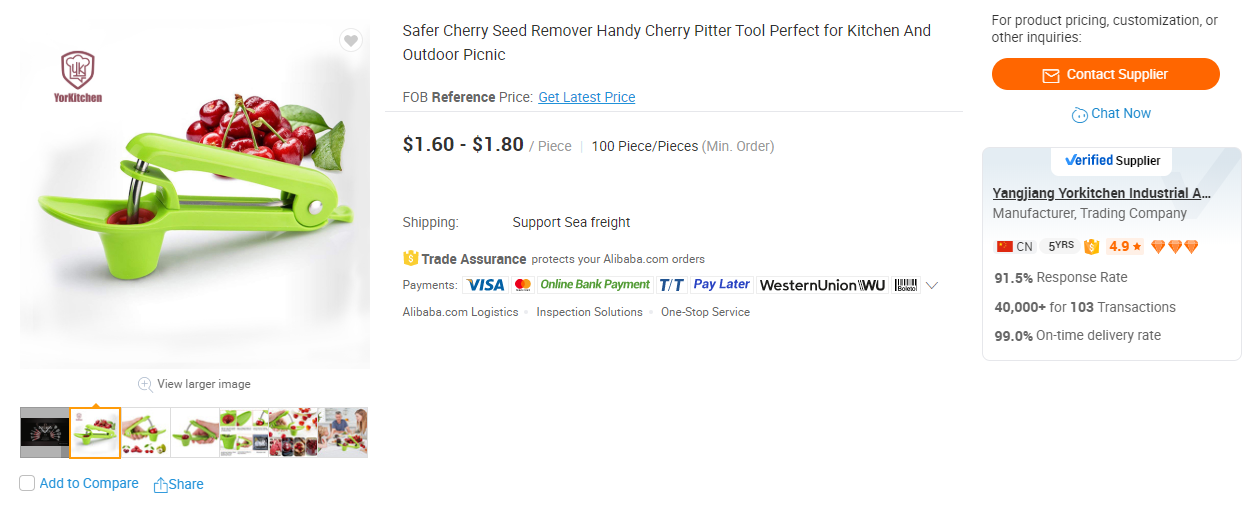 Revenue
Item Price: $12.8
Shipping: 0

Cost of Goods
Purchasing Cost:
$1.8(100-200)
$1.6(>200)
Ship to Amazon: $6.5/kg(air)

Marketing Cost
PPC Cost: The proportion of advertising spend on item price, which is generally controlled at about 10%.
This value varies with the promotion cycle and product cycle. The proportion of advertising will be higher after new products released. In the mid-term, with the increase of product natural traffic, advertising spend will decrease, while in the later period, the natural traffic is stable, and the proportion of advertising can be gradually reduced to below 10%.

Others: Such as Deals. It is generally controlled within 10%.

After-Sales Cost
Return Rate: Normally, it should be kept below 10%.
The high average rating of this product category means that consumers have high satisfaction with the market, the return rate and after-sales cost are low. Therefore, we set the return rate as 2%.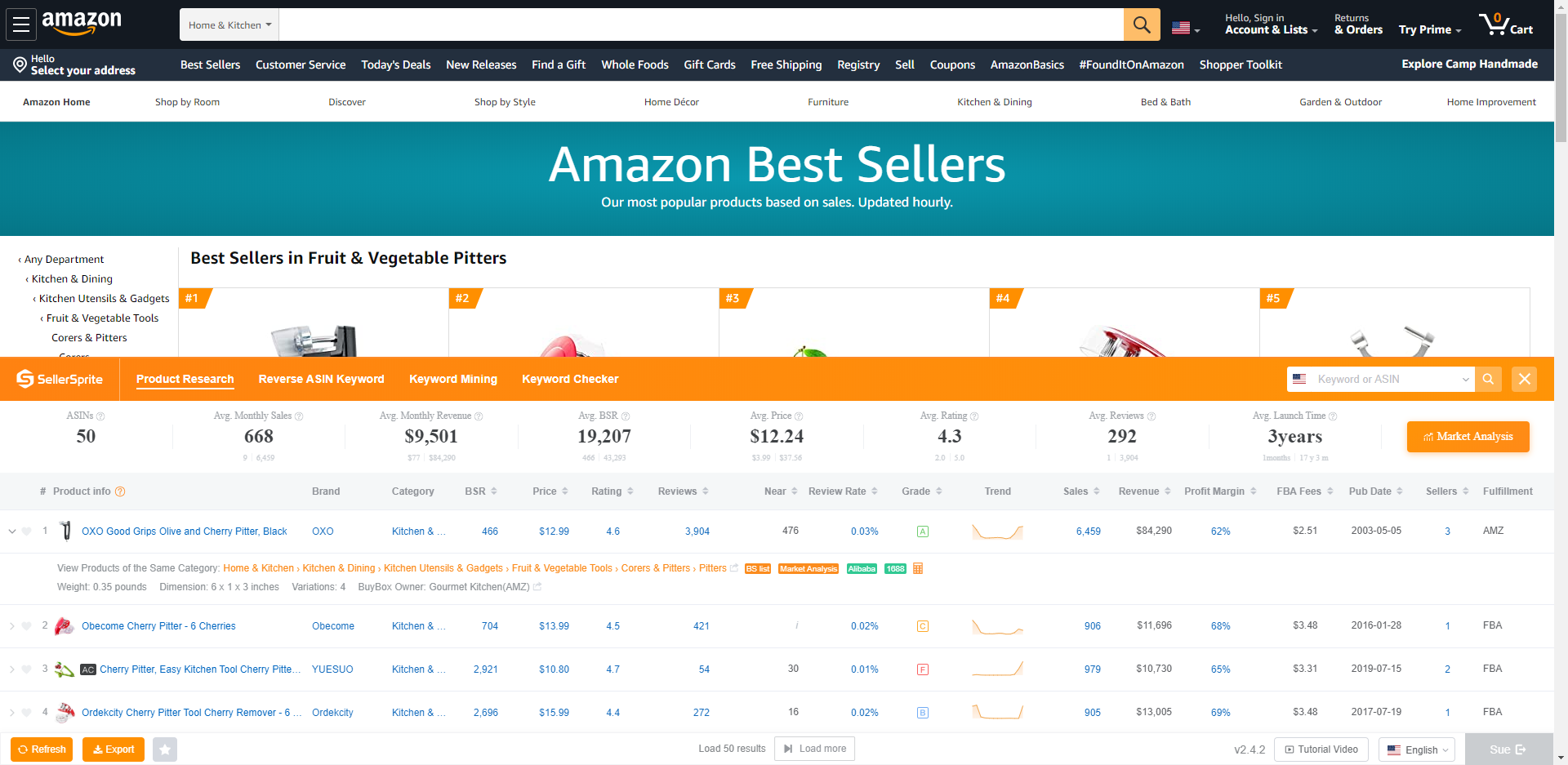 The return rate can easily eat up product profits, so it is necessary to check the return report regularly, analyze the reason for return, and make timely improvements.

Amazon Fees
Referral Fees: 8%-15%. The system automatically fills in according to different categories.
FBA Fees: FBA logistics fee. The system automatically calculates and fills in based on volume and weight.

Sales
Target orders. You can choose a reference to estimate sales.
Based on the target of 300 pieces, the final net profit is $942, and the profit margin is 24.53%.