The Profitability Calculator is a tool designed to help sellers determine direct estimates of net profit and gross margin, providing additional clarity in the realm of budget, sourcing stratagems. A seller should enter product-specific parameters such as marketing cost and purchasing cost alongside region-specific parameters such as shipping cost, which pertains to both seller-set shipping charges paid by the consumer and costs related to a product's transference to an Amazon fulfillment center.
Lending to the end of seller convenience, there are no parameters required to engage with the Profitability Calculator. Once a seller has entered the most basic product information into the calculator, such as listing price and product category, the tool begins its primary work offering broader estimations on net profit and gross margin.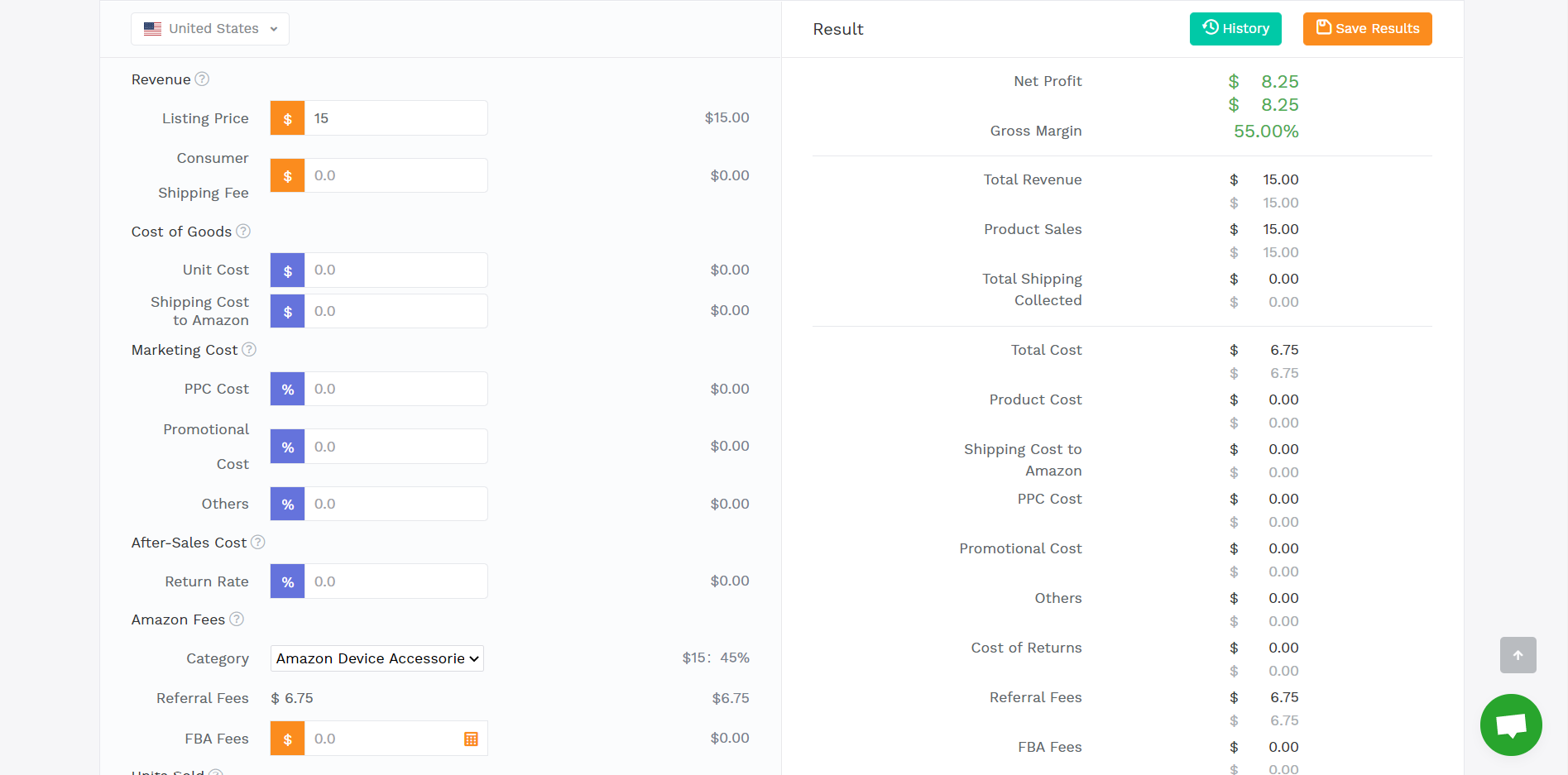 The Profitability Calculator is accessible from 2 unique locations: from the dedicated SellerSprite domain, or rather www.SellerSprite.com, and directly from an Amazon product page by way of the browser extension. The first portion of the guide extrapolates on the domain, while the second portion discusses the browser extension. Now begins a closer look into the Profitability Calculator from the webpage.
The main page is divided into 2 columns: the left-hand column acting as the customizable filters to be adjusted by the seller, and the right-hand column bearing profitability calculations as determined by the information provided on the left.
Imagine, for a moment, a seller looking to calculate the profitability of selling a small, low-cost product such as a compact USB hub. The seller has already set their basic expectations surrounding listing price, purchasing costs, and anticipated unit sales. Entering that information into the calculator, they come across the box titled "FBA Fees."
Engaging with the box reveals a pop-out window maintaining an important function of the Profitability Calculator: estimation of FBA fees based on product size, weight, etc.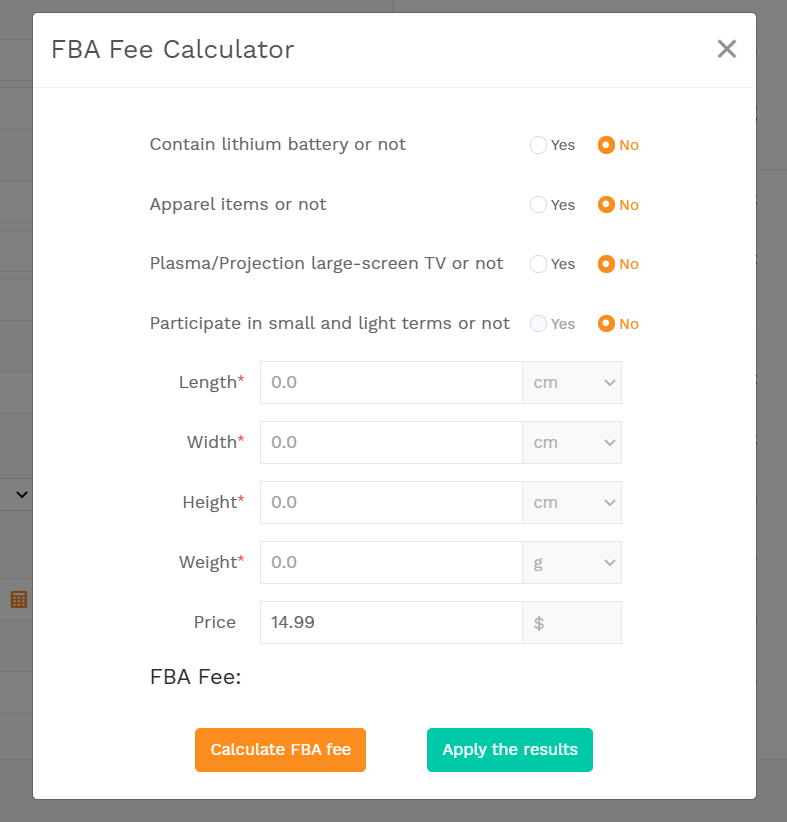 Entering in the data requested by the fields shown in the FBA Fee Calculator provides the seller with an estimated cost associated with relegating fulfillment to Amazon. Selecting "Apply the Results" returns the seller onto the Profitability Calculator, which now ought to detail an extremely accurate estimated gross margin and net profit for their potential new product.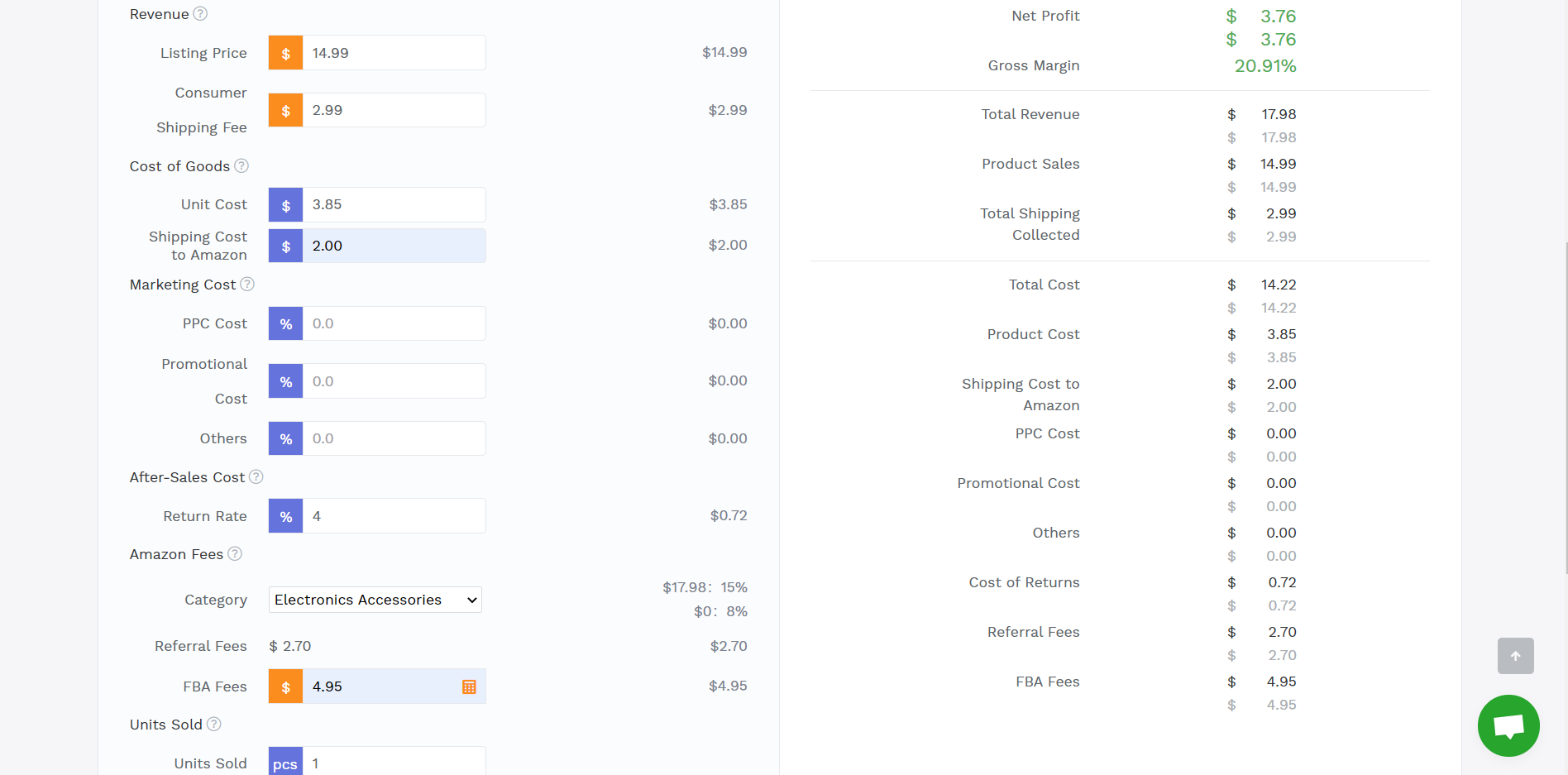 Browser Extension
As mentioned above, the Profitability Calculator may also be accessed from an Amazon product page directly.
Say the seller went to a competitor listing holding the very product they themselves are seeking to sell in the future. Having installed and switched-on the browser extension, the seller finds a purple icon located directly beside the listing price on the Amazon product page. Engaging with the icon reveals a pop-out containing a pre-filled, semi-abbreviated version of the Profitability Calculator.