SellerSprite extension has updated to version 2.7.4 in 2021 and added a ton of useful features.

8 main features: The copy of Keepa Extension, Product Research, Reverse ASIN Keyword, Keyword Mining, keyword Checker, Bulk Request Review, Listing Quality Score, Product Page Quick View!
1. The copy of Keepa Extension-lifetime free trial
Show a chart with tons of useful data such as price, BSR, ratings, reviews, sellers, deal price, etc. All data can be traced back to the date when the listing launched.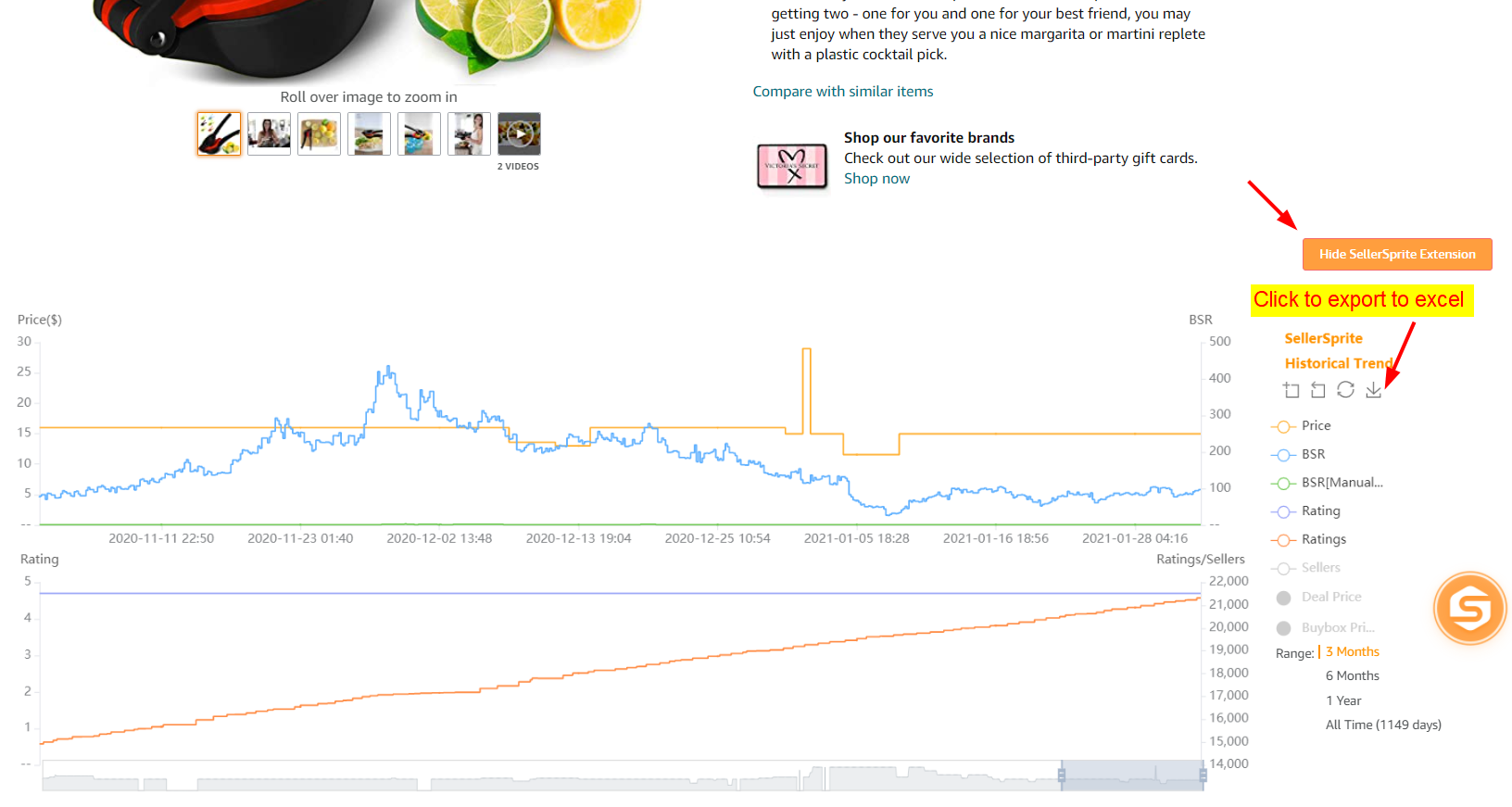 Tips: all the numbers in blue could be clicked, and you're able to view the trends or more details.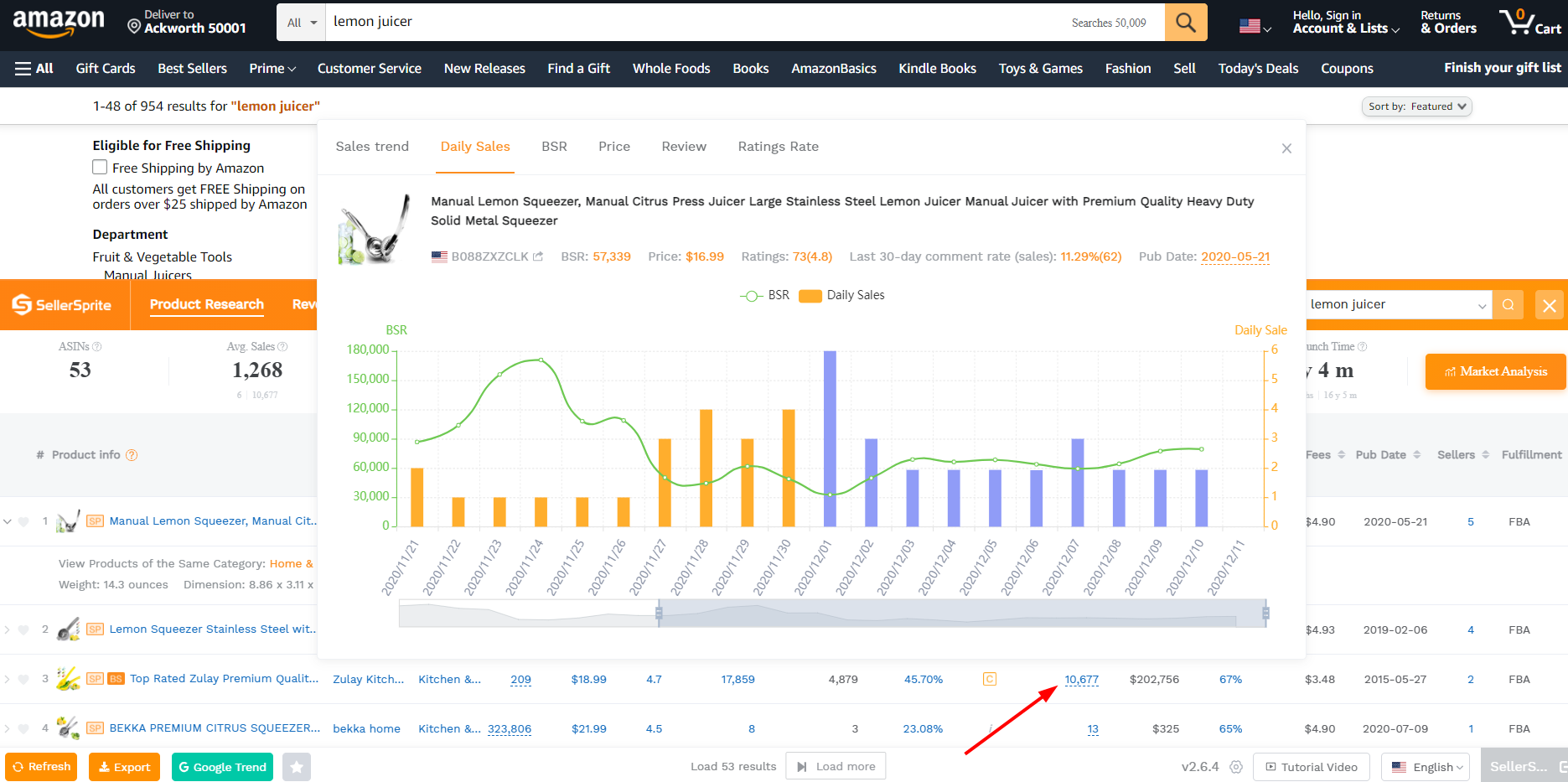 2. Product Research-get product insights

Get data insight into the products on the search result page you're viewing, including monthly sales, revenue, sales trends, price, BSR, reviews, rating, etc.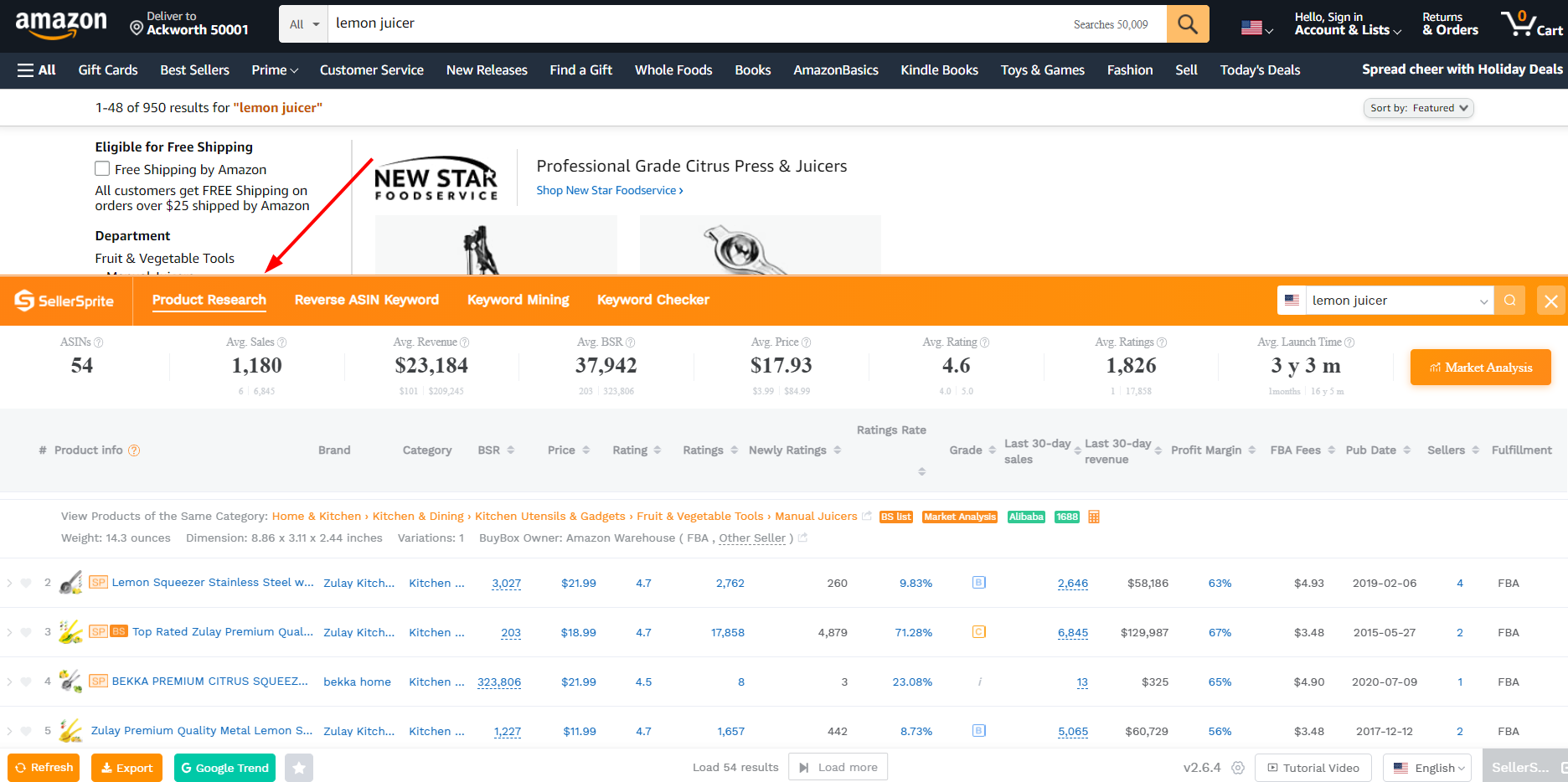 The product's URL is added in the excel file you exported
3. Reverse ASIN Keyword-find competitor keywords
Dig out the keywords of your competitors on the Listing page, these keywords are crucial for your listing and PPC optimization.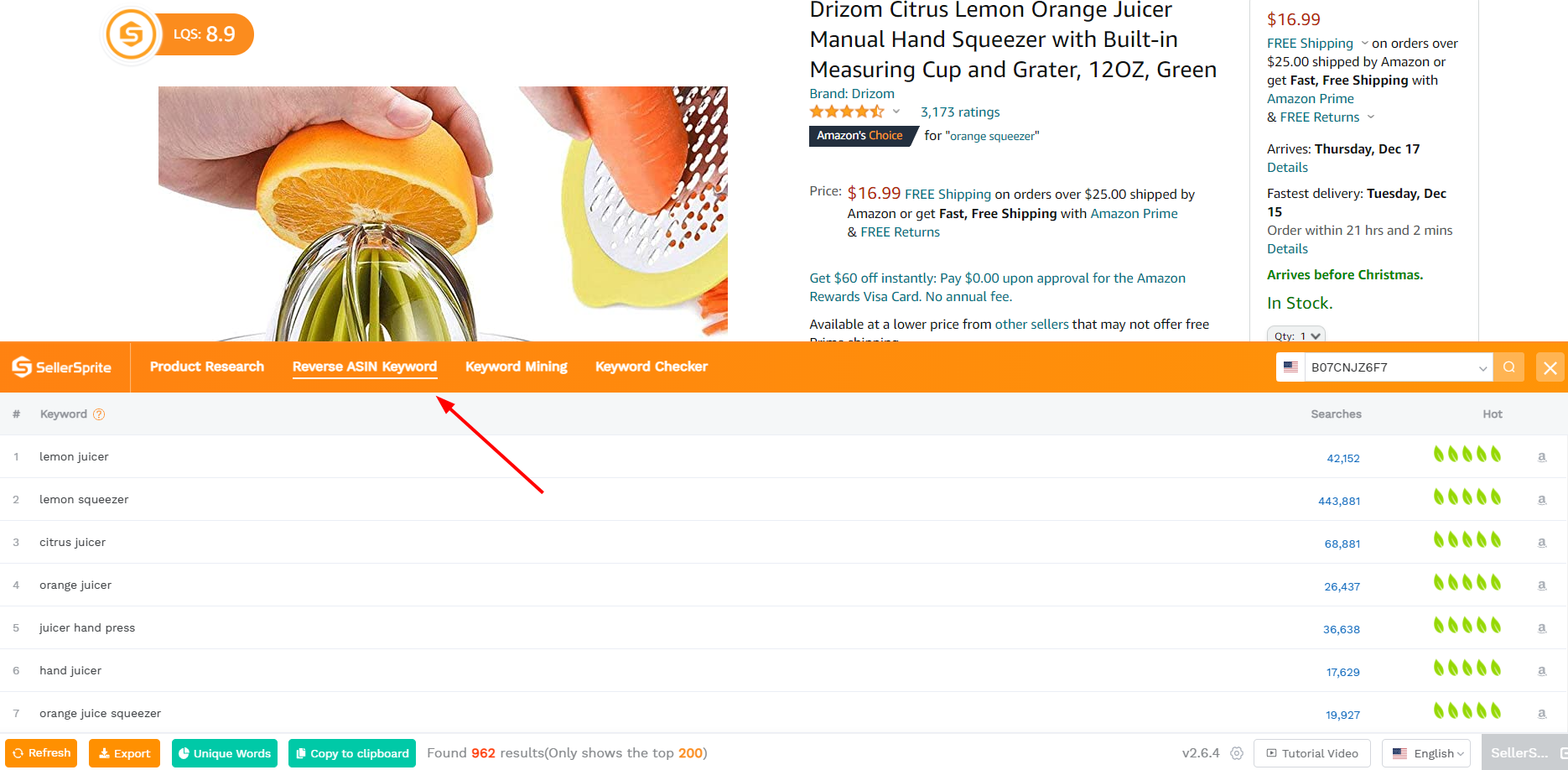 4. Keyword Mining-get keywords for listing and PPC
Discover all the keywords related to your target market based on the keywords in the search box.
Intelligent Mining: find out the core keywords related to the search results.
Get Keywords: find out the keywords that include the keywords entered in the search box.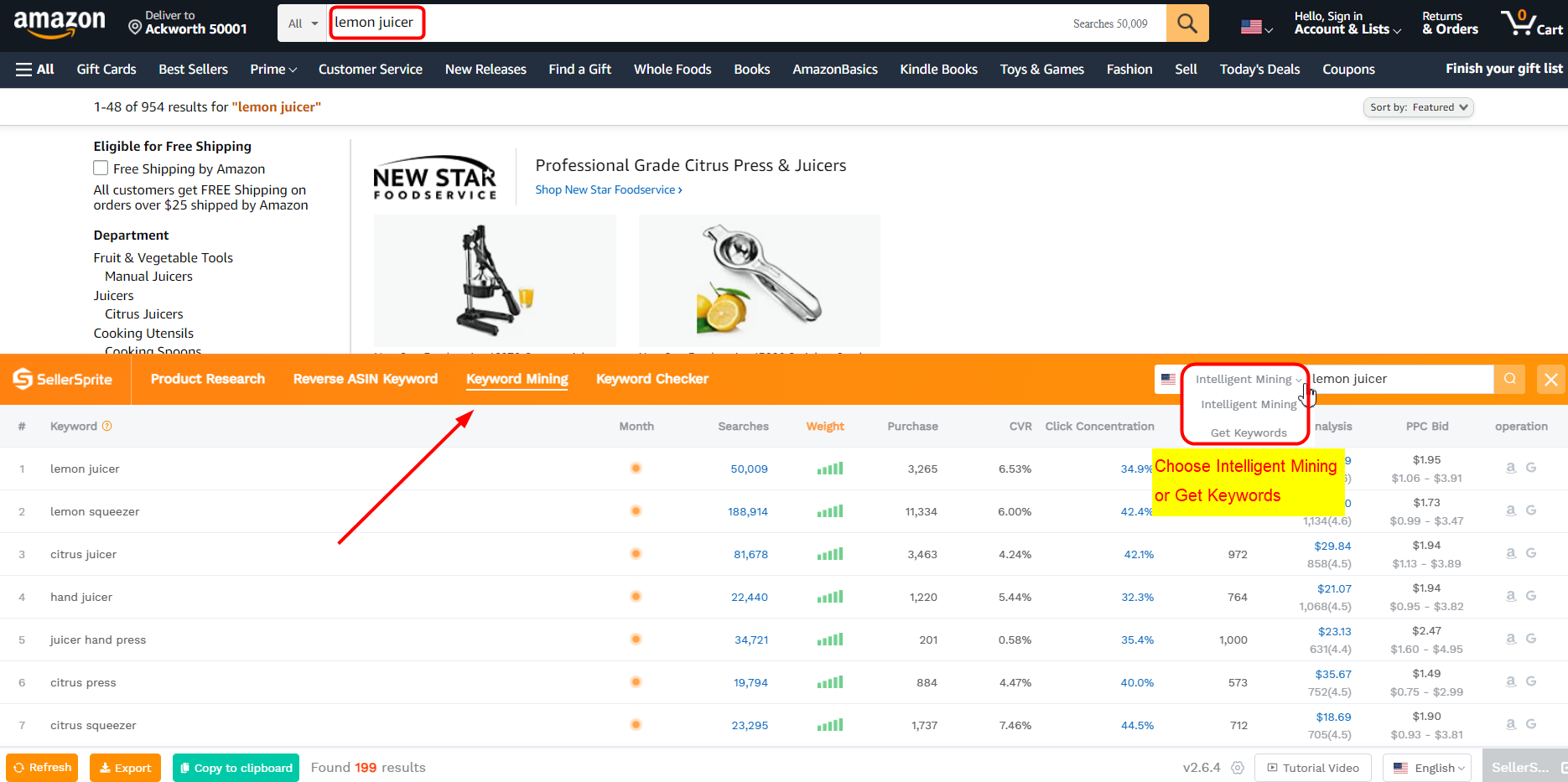 5. keyword Checker-see if your keywords get indexed
Check to see if your products are showing up in the search results for your top keywords in 30 seconds.
6. Bulk Request Review-request reviews with one click
Enable seller to filter orders, and send review requests for orders in bulk, or individually.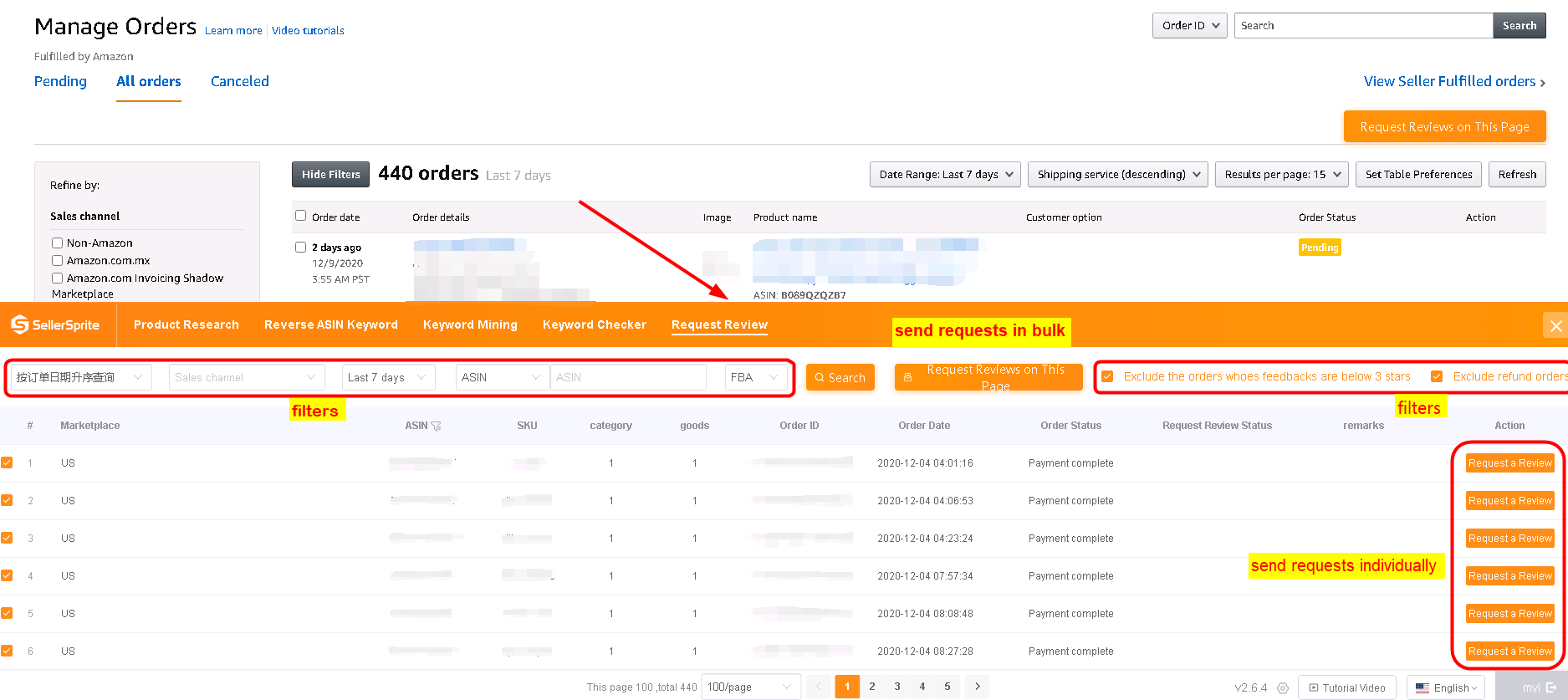 7. Listing Quality Score - see Listing's performance
To see whether a listing fully optimized.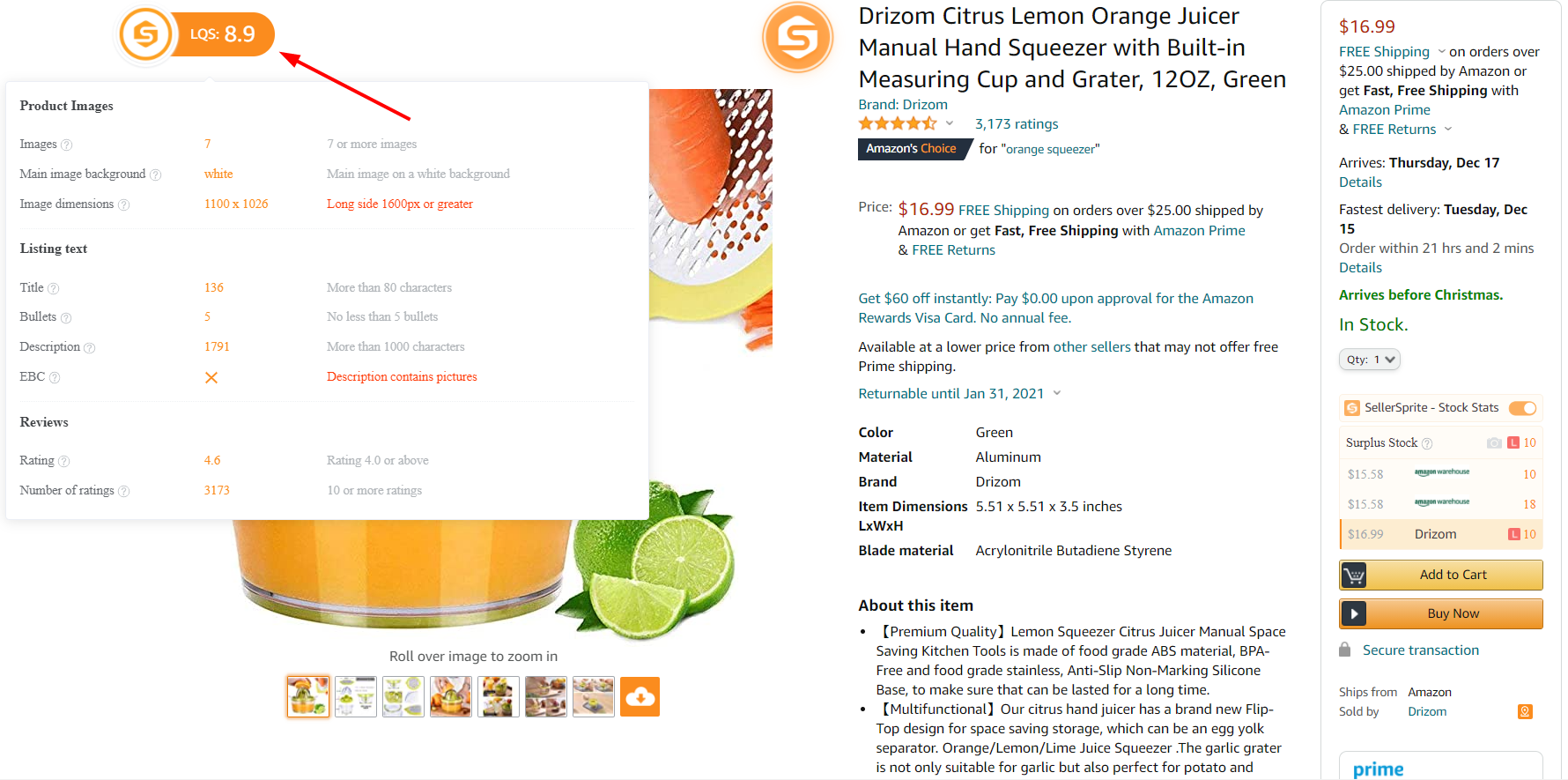 8. Product Quick View
View product info and data without having to enter into the listing page.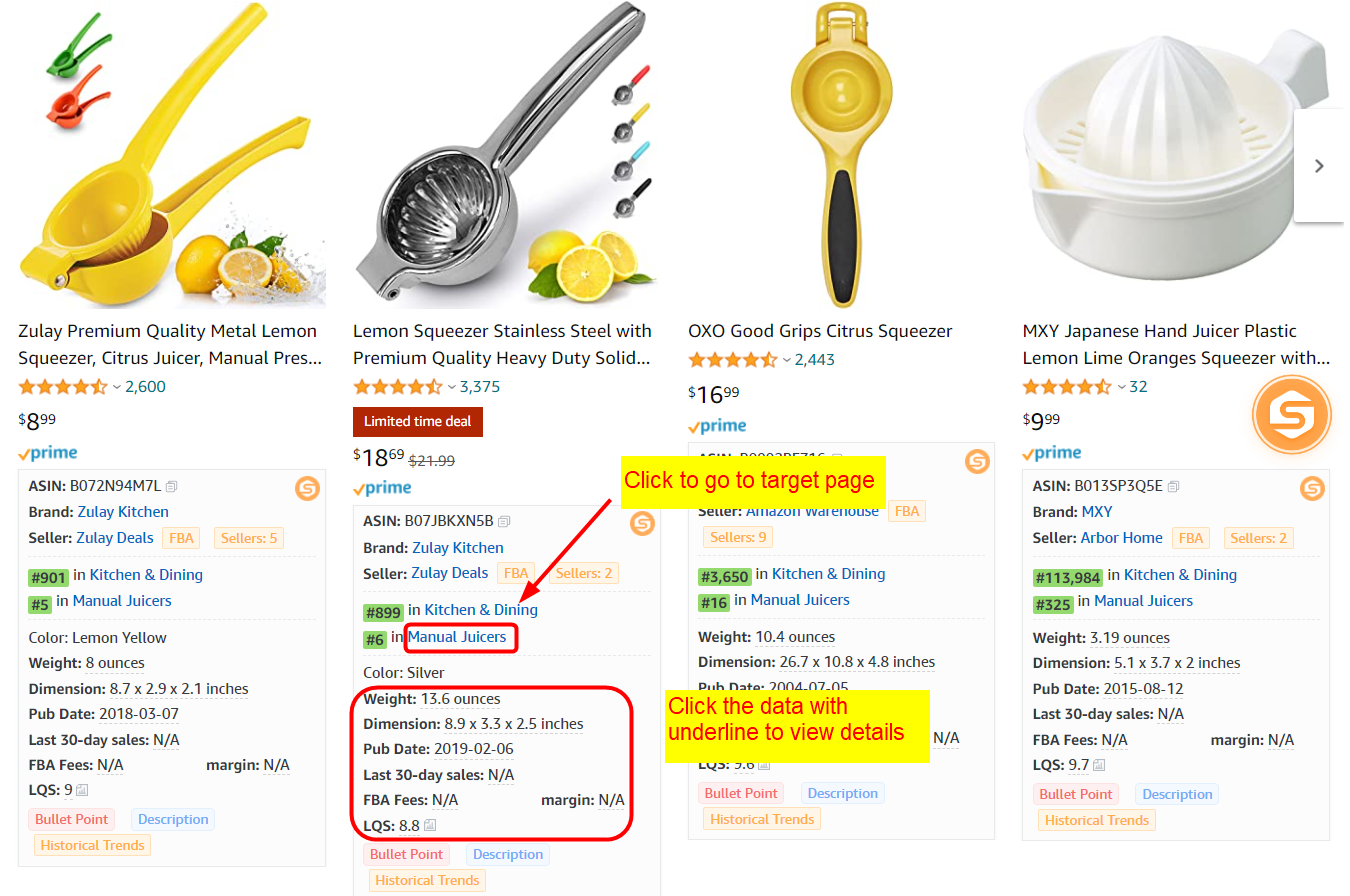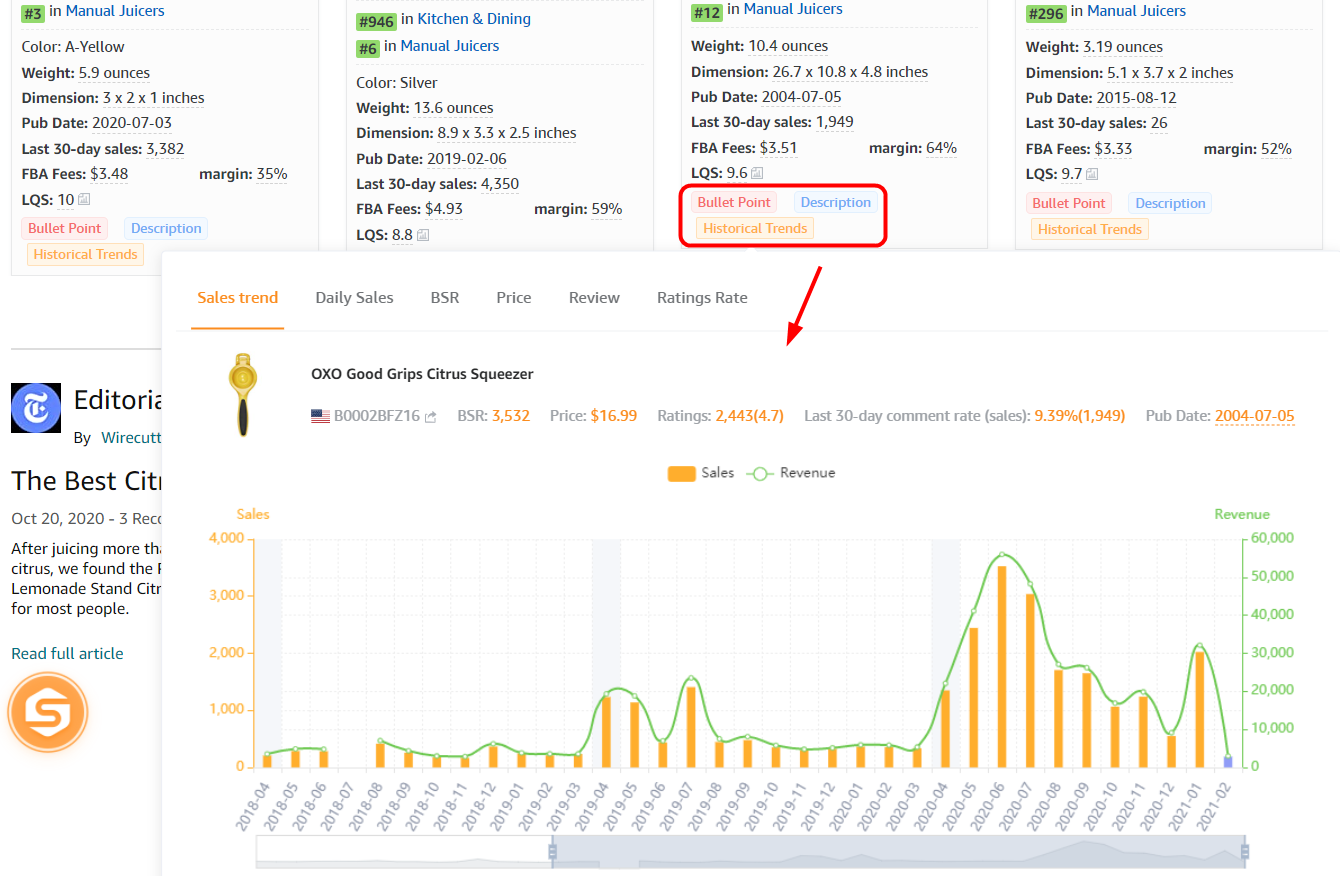 More powerful tools:
1. Get the data for the keywords you searched on the Amazon search box.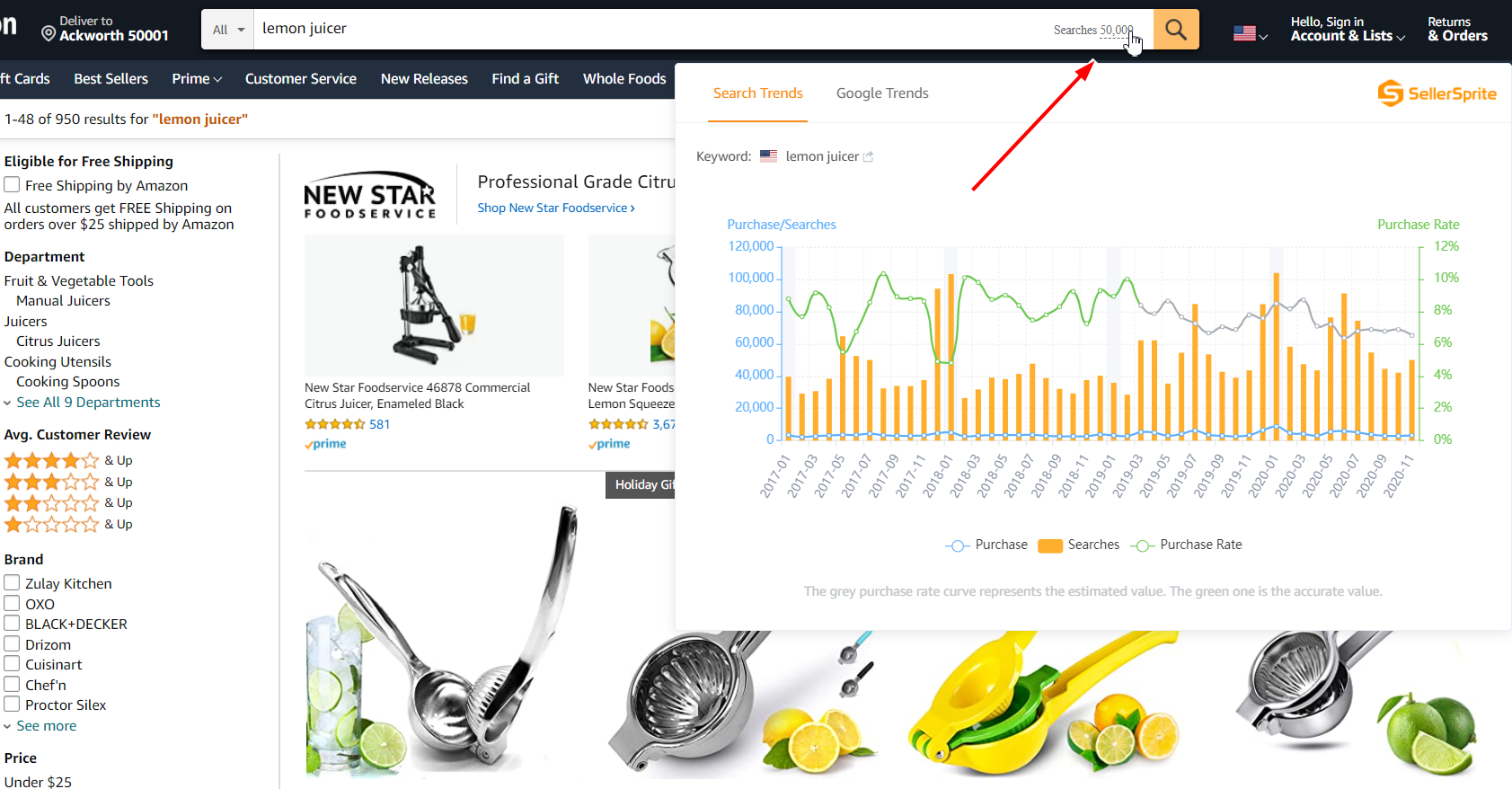 2. Download the product image on the Listing page.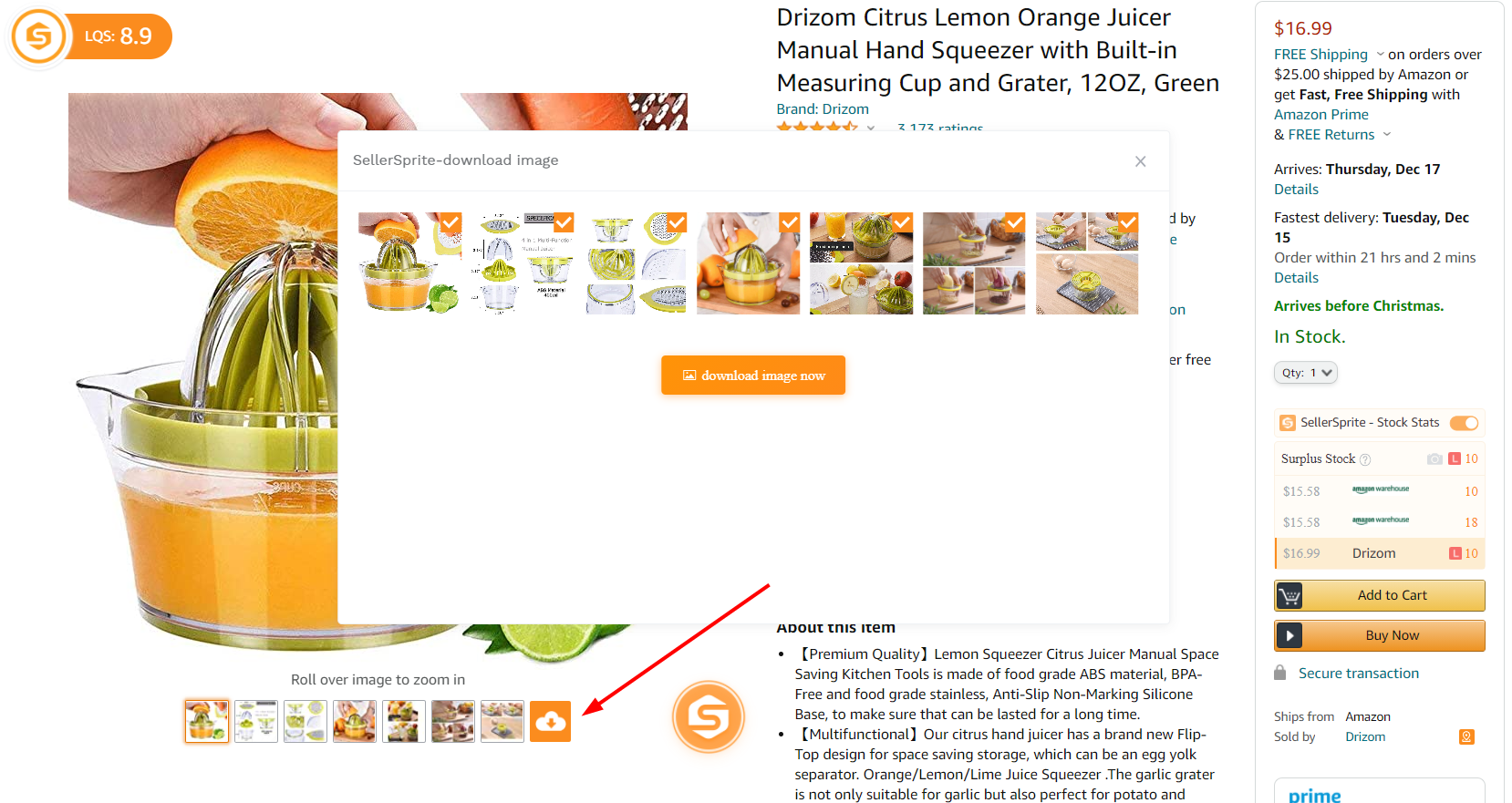 3. Bookmark the Amazon page, including the search result page, rank list, Listing page: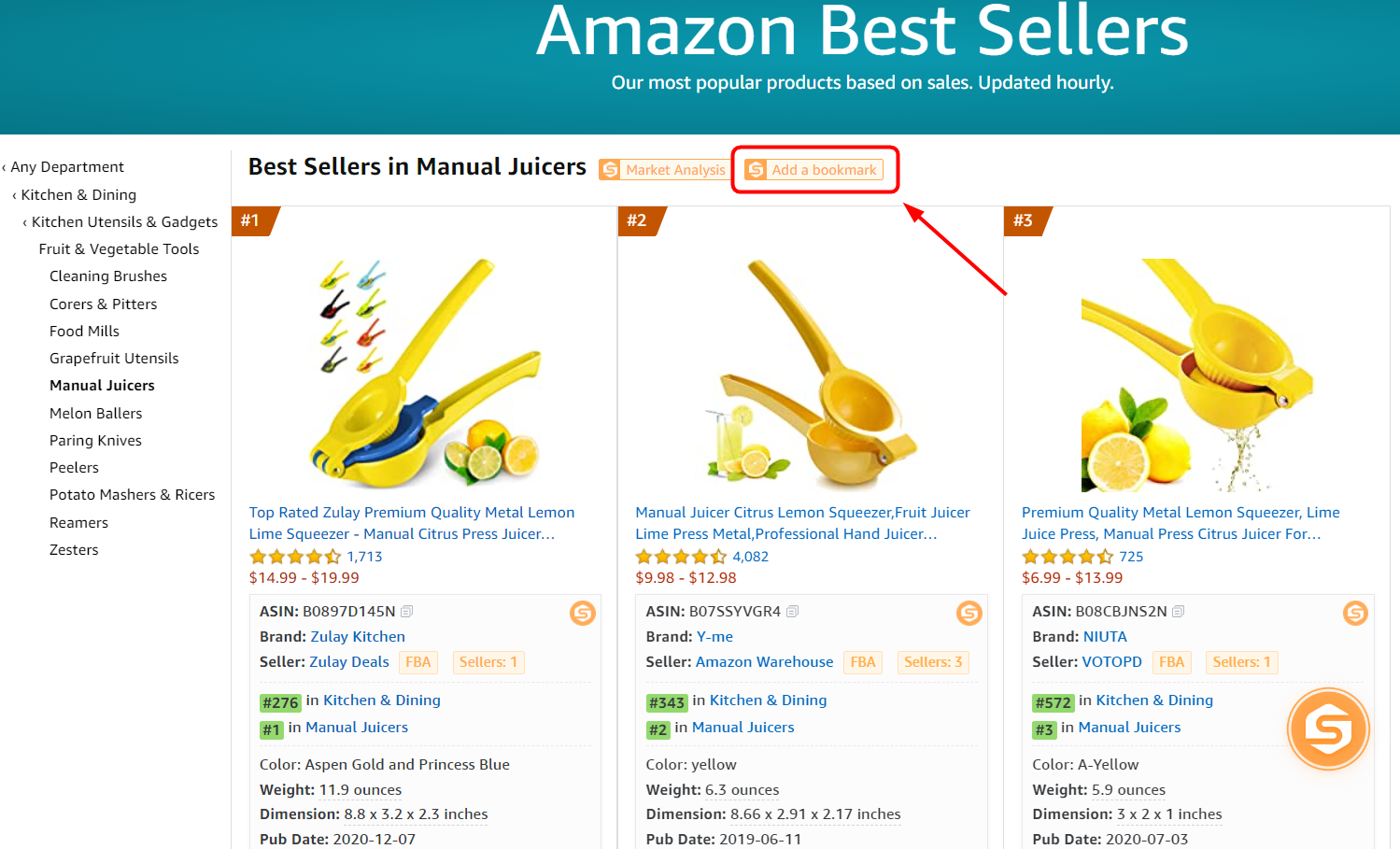 4. View the hijacker's location info on the page where sellers can sell products others are selling.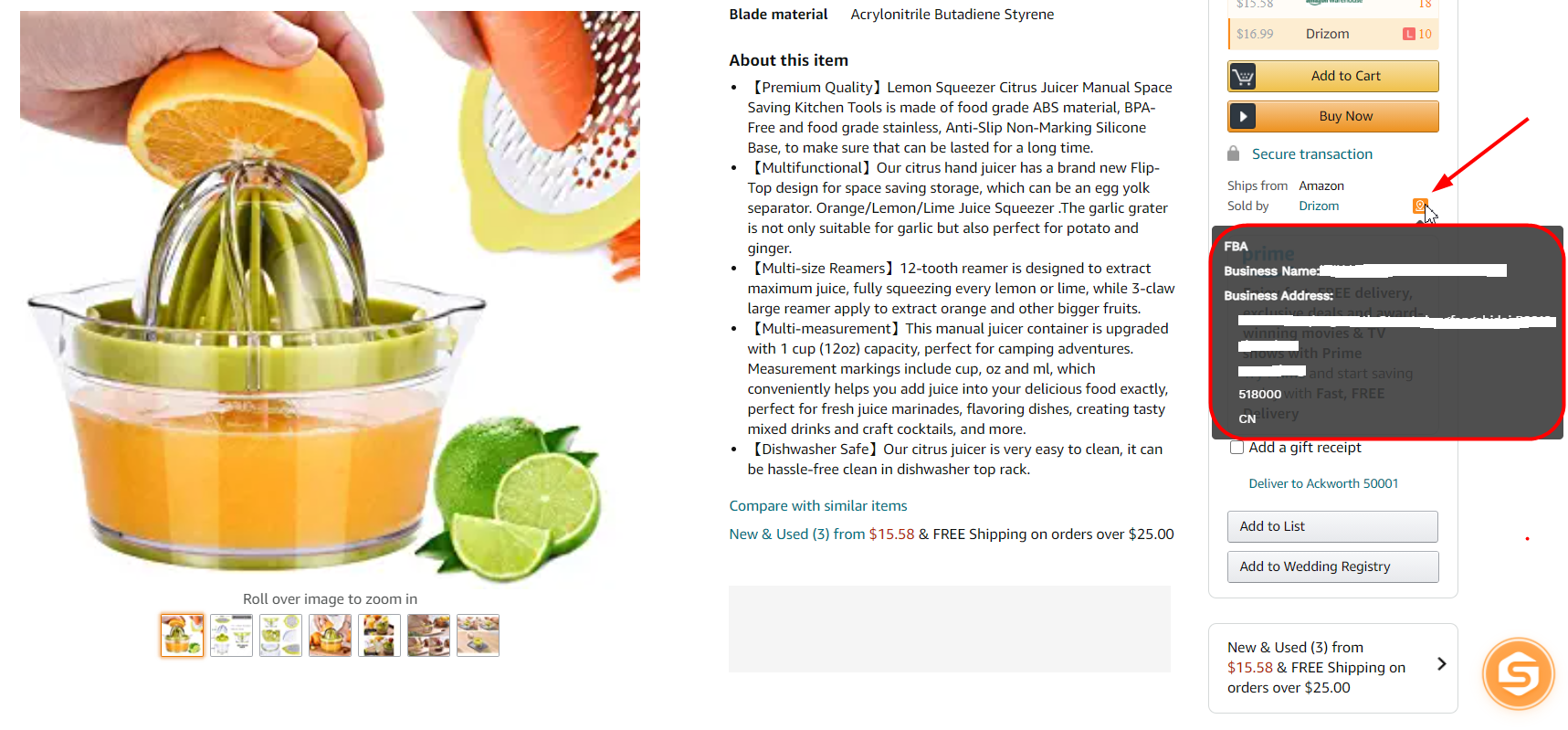 5. Export the review and QA on the Listing page.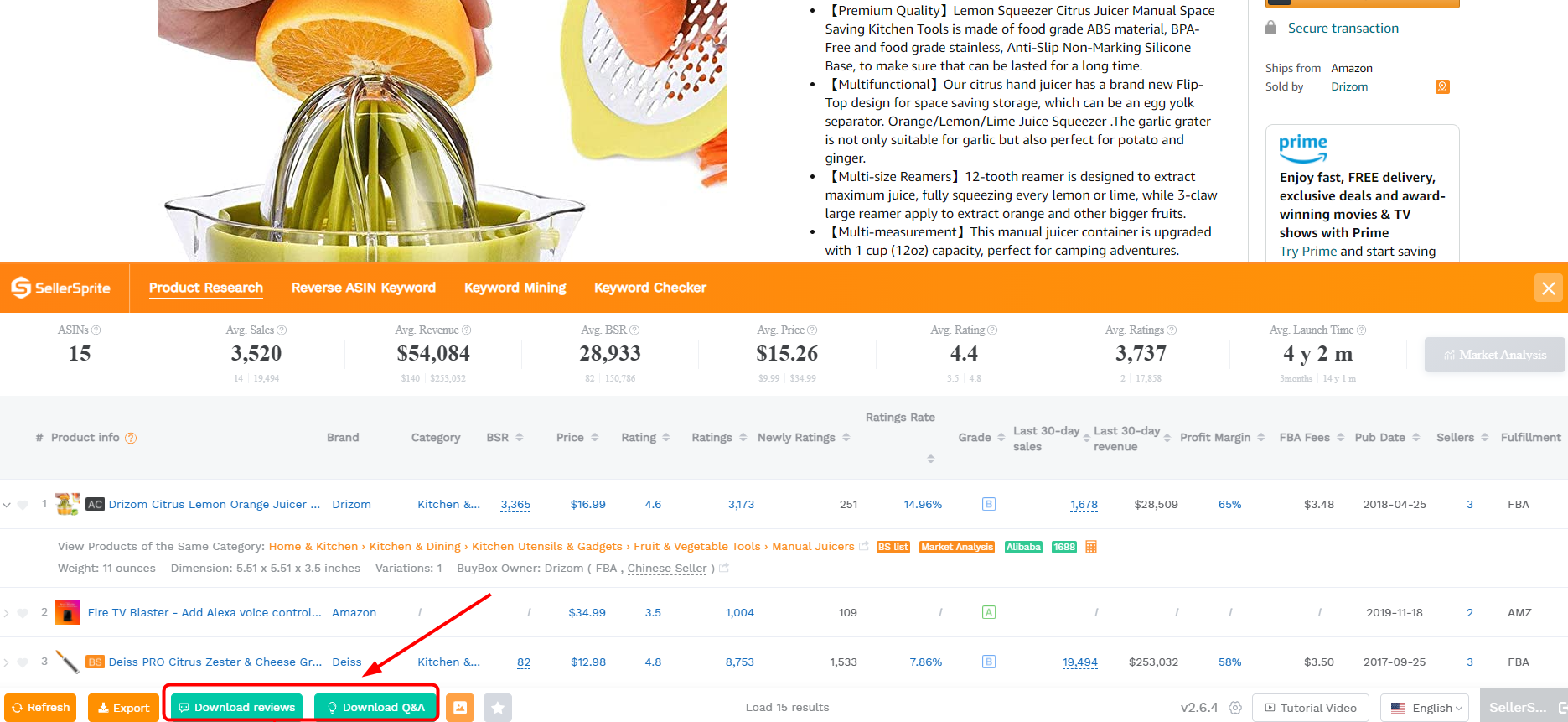 6. Generate a report on the search result page for market analysis.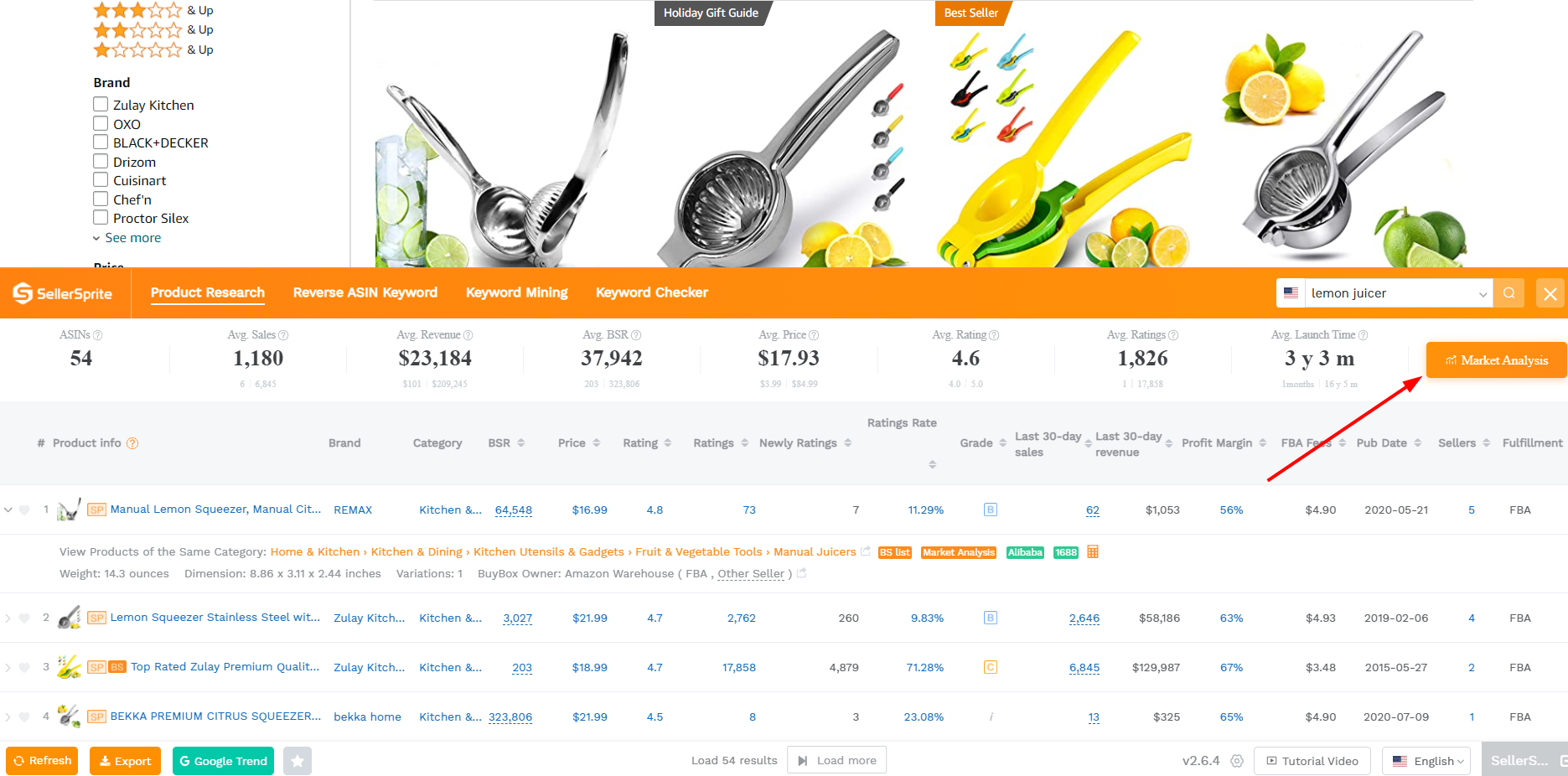 Search result page, rank list page(BSR, New Releases, etc): quick search entrance for market analysis
Generate customized market report in one click to get insights into the market.

7. SellerSprite's extension has FBA profitability calculator, google trends, etc, and all search results can be exported!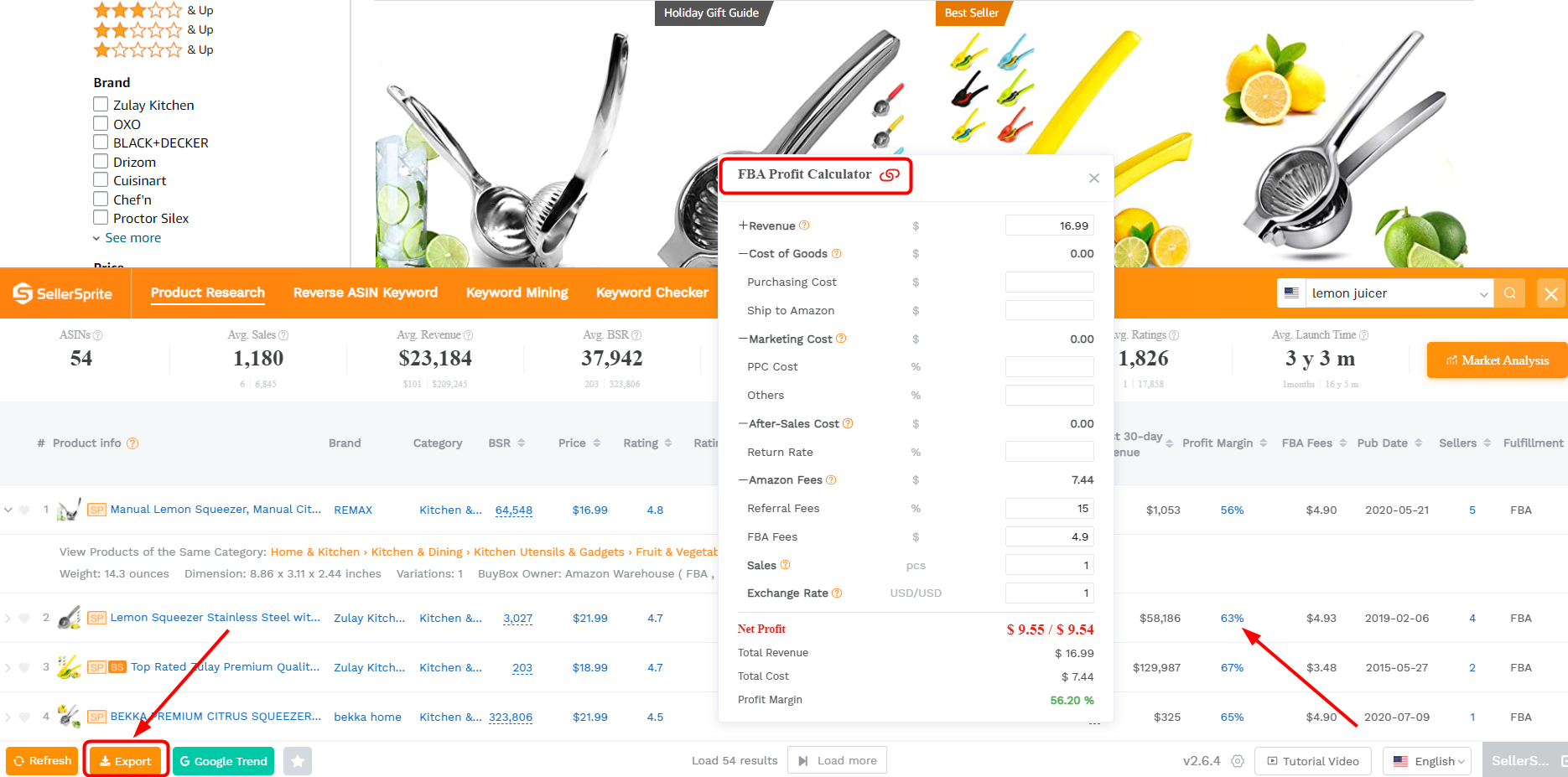 Thousands of Amazon Sellers are using SellerSprite's extension, download now.