The SellerSprite Keyword Research tool is a comprehensive solution designed to assist sellers to get access to the most accurate data.

1. Decide
-Firstly, select "Marketplace you are going to search Keywords" such as United States, Japan, United Kingdom, Germany, France, Italy, Spain, Canada, or India.
-Secondly, Select a timeframe to search Keyword. Note: (by default it is going to bring last month Keyword volume)

2. Set up your filtration
1.Selectcategory-Here we selected Home & Kitchen
2.Search volume-We are looking for Keyword has min 1000 search volume monthly.
3.Search Grow-min 10% (Search grow is the increase of Keyword volume in copare to previous month).
4.Purchase rate- I am looking for Keywords have bigger purchase rate than 8%.
5.Price- I set up filter to bring me keyword related products expensive than $38.88.
6. Ratings- I am looking for Keyword have 1000 ratings Max.
After completing your filtration click search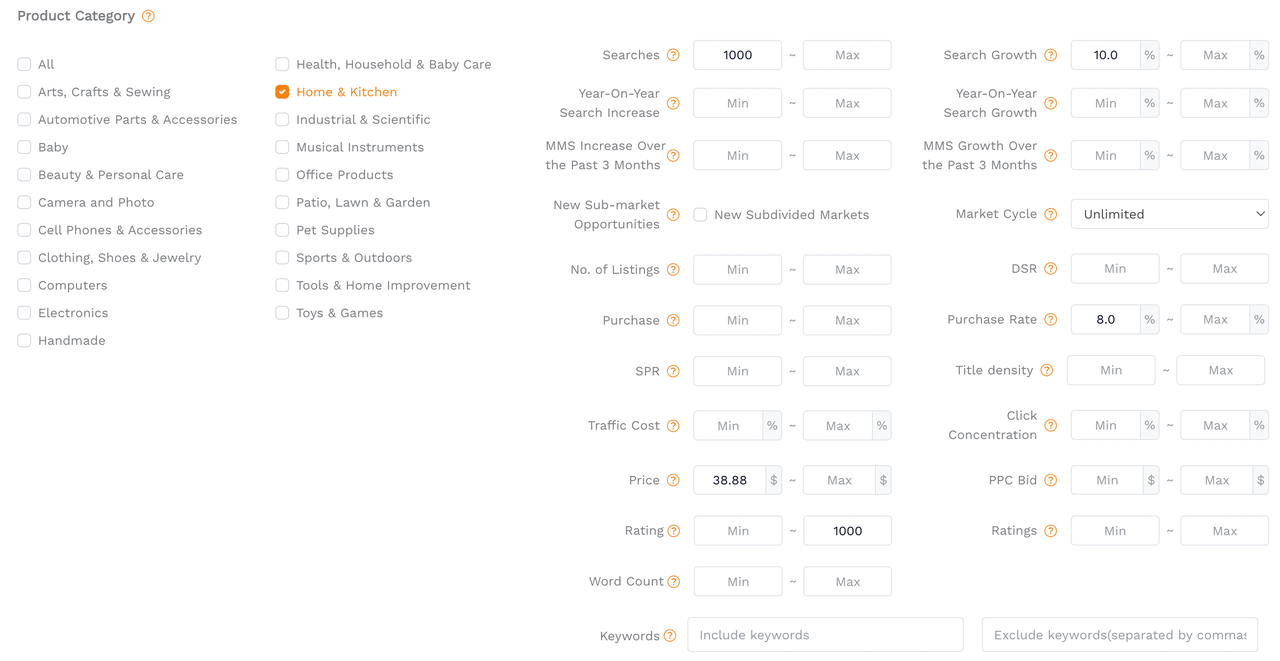 3. Here we got 1380
Keyword
s
The results include several columns of data:
1. Keyword column: Shows the particular keyword.
2. Search Volume column: Reveals how many times a particular keyword has been searched.
3. Average PPC Bid column: Shows the estimation of the average PPC Bid of a keyword.
4. Conversion Rate column: Indicates the conversion rate of the product for corresponding keyword.
5. Sales column: Indicates the sales of the product in last month.
6. Reviews column: Shows the number of reviews for the product.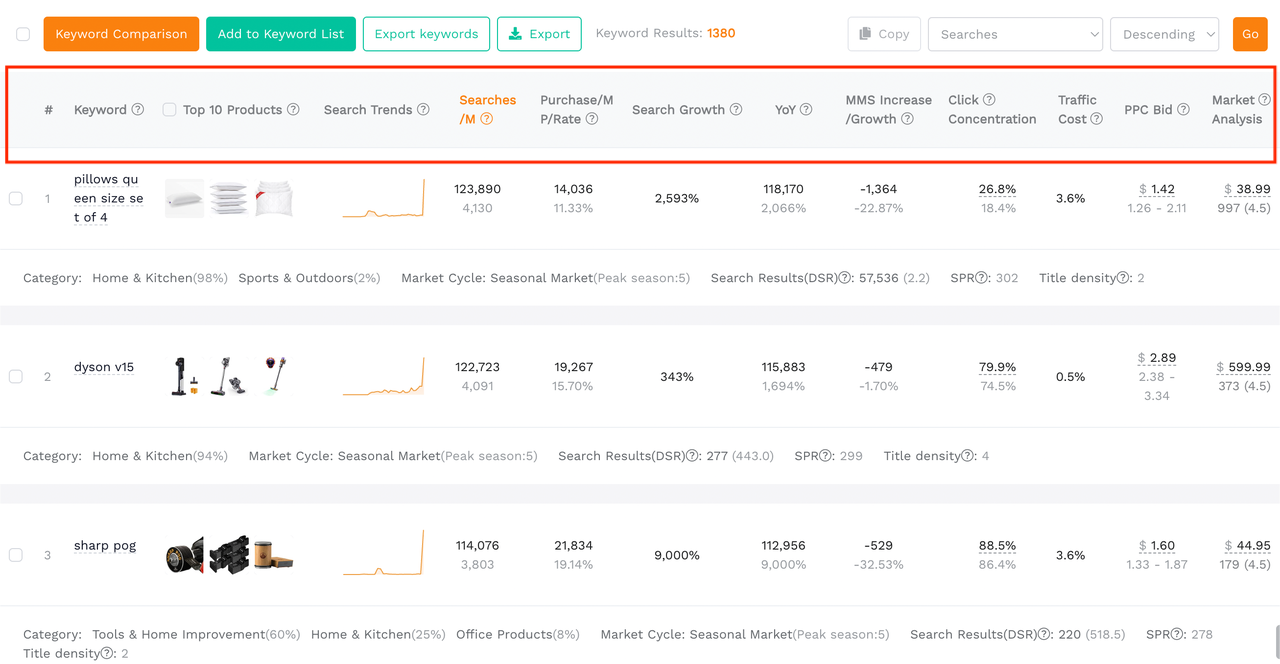 4. You can sort
Keyword
s for any metrics and see them as
(discending or ascending)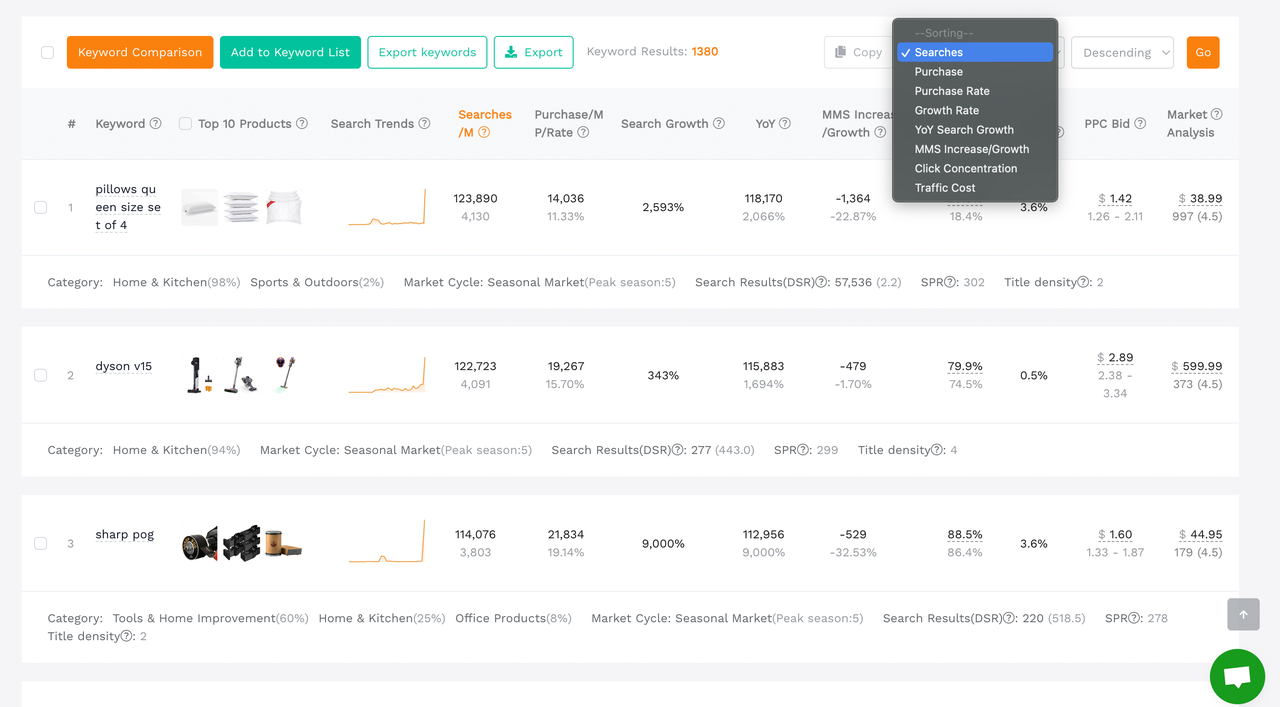 5. Presets
You can use this function to get Keywords easily
High Demand
The High Demand helps sellers finding keywords with high search volume and rapid growth rates. Upon selecting this preset, a 100,000 minimum will appear on the Searches Filter alongside a minimum of 10% within the Search Growth Box.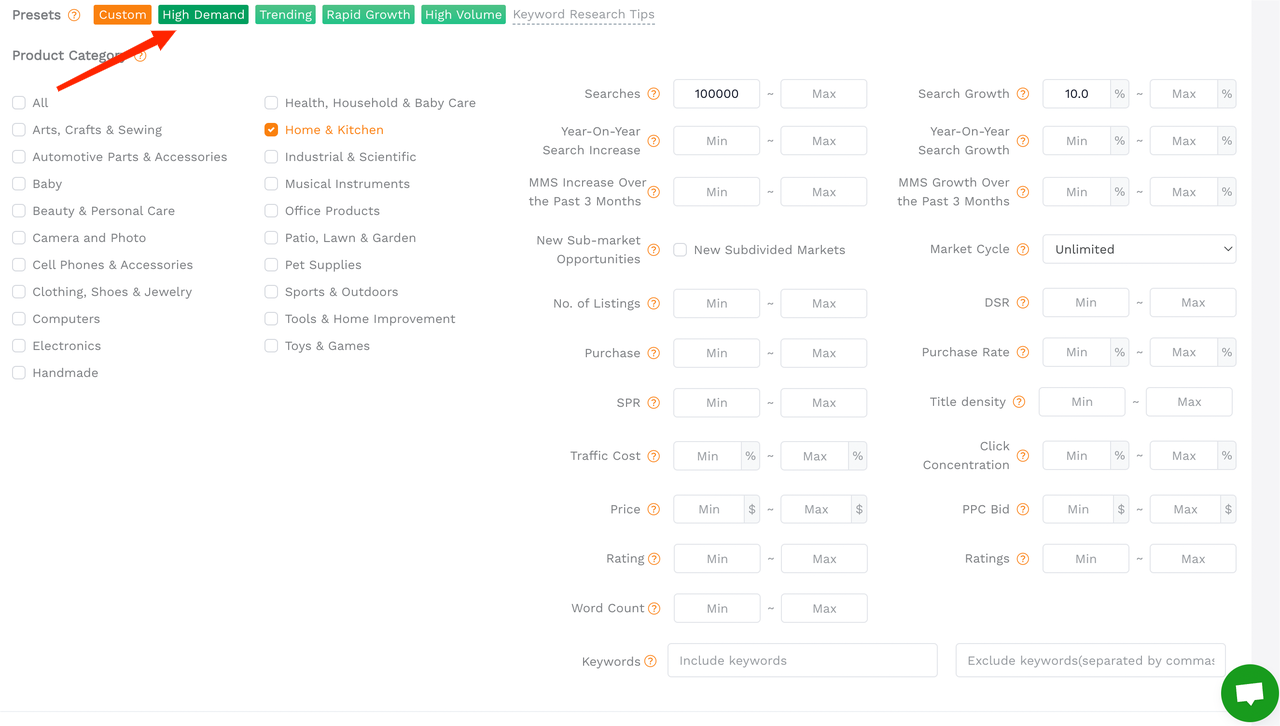 Trending

The Trending Preset helps sellers in finding keywords with increasing search volume over the past months. Upon selecting this preset, a 10,000 minimum will appear in the MMS (Minimum Monthly Search) Increase Over the Past 3 Months Filter alongside a 10% minimum in the MMS Growth.
Rapid Growth
The Rapid Growth Preset helps sellers research keywords showing rapid growth within the last month. Upon selecting this preset, a 10,000 minimum will appear within the Searches Filter alongside a minimum of 10% within the Search Growth Filter last month.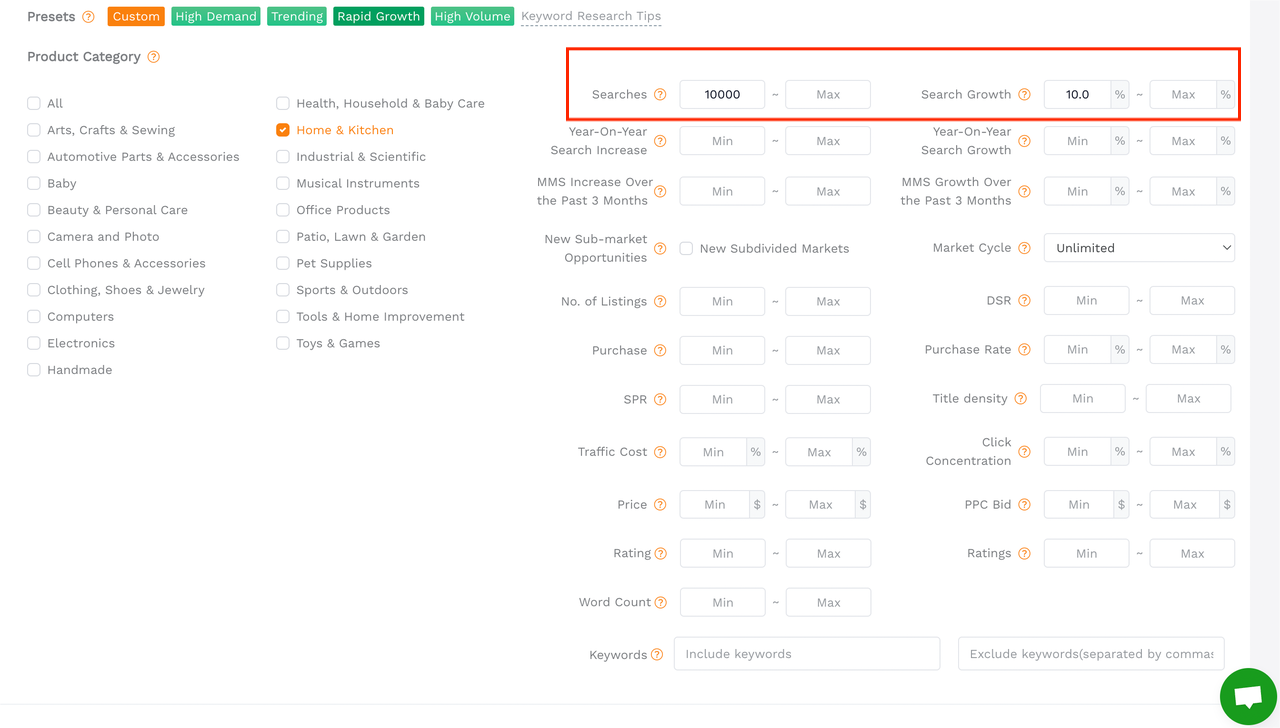 High Volume
The High Volume Preset helps sellers discover keywords with the highest search volume on the market during last month.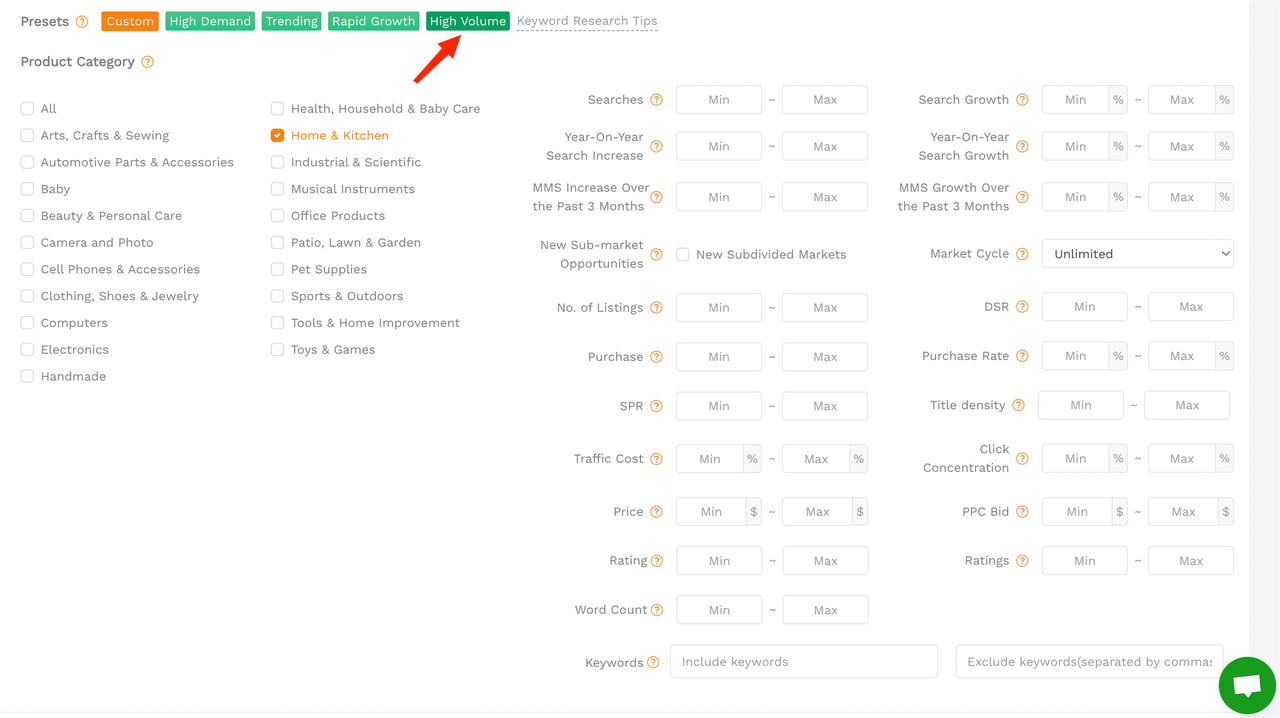 In summary, the SellerSprite Keyword Research tool provides an in-depth analysis of keyword and, help to sellers with critical insights to strategize their product listings, optimize their ad campaigns, and ultimately, improve their sales performance. Besides, sellers can find new products to launch by using this Keyword research tool.