To analyze competitors data inside is easier by doing with Chrome or other extension, at the same time it's much more convenient.
When browsing Amazon page, use the extension to capture detailed data of all products on the current page with one click.
Open the Seller Sprite Chrome extension any Amazon page and click [Product Research] to get data from all products on the current page, including BSR, price, rating, number of reviews, monthly sales and sales trends, etc.
Search results page: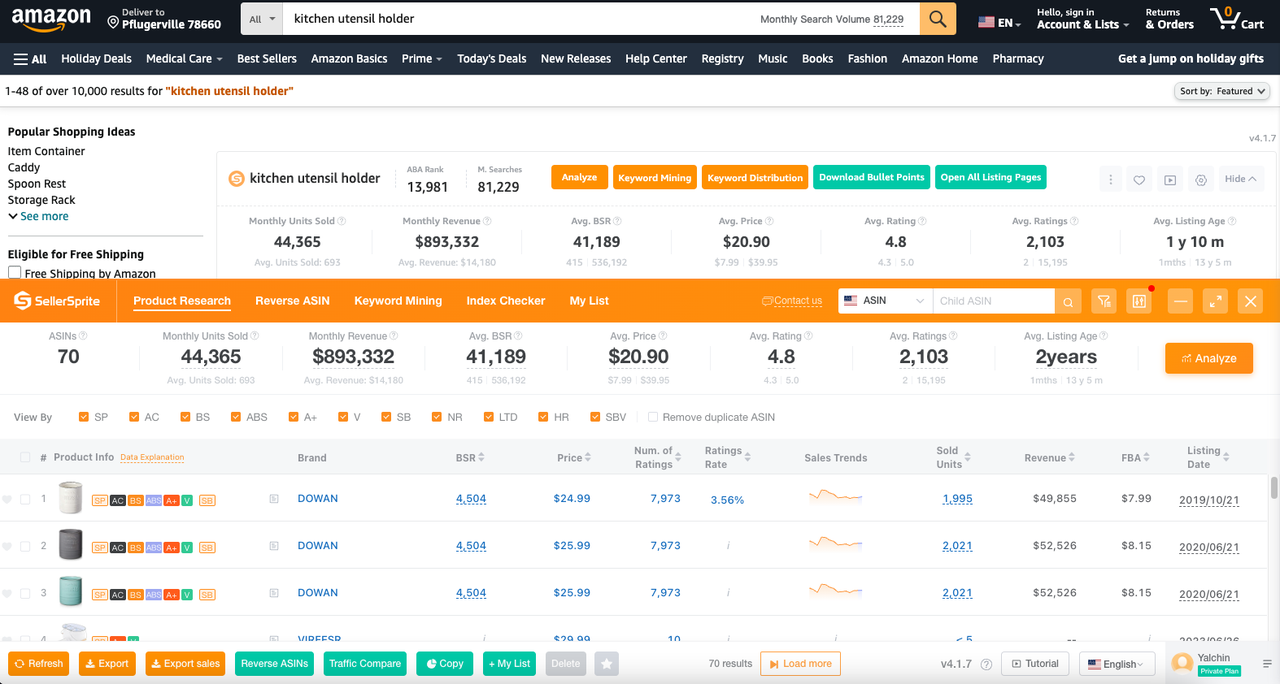 Listing details page: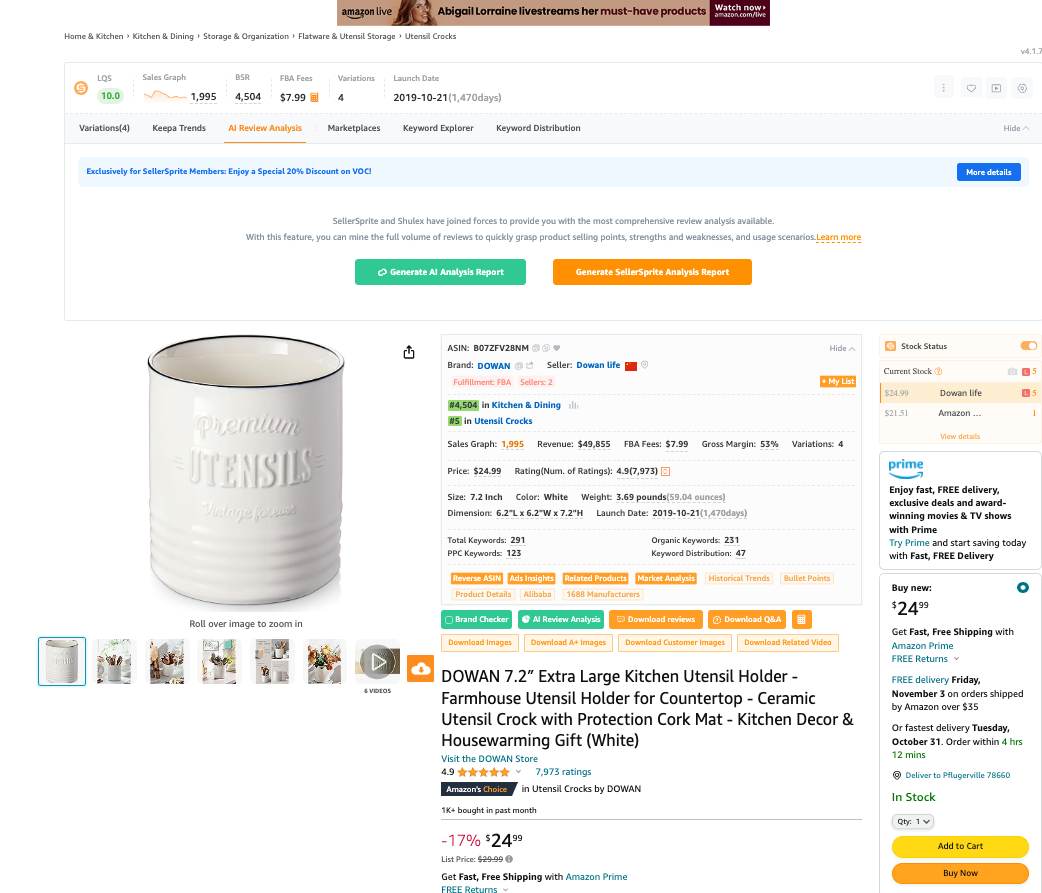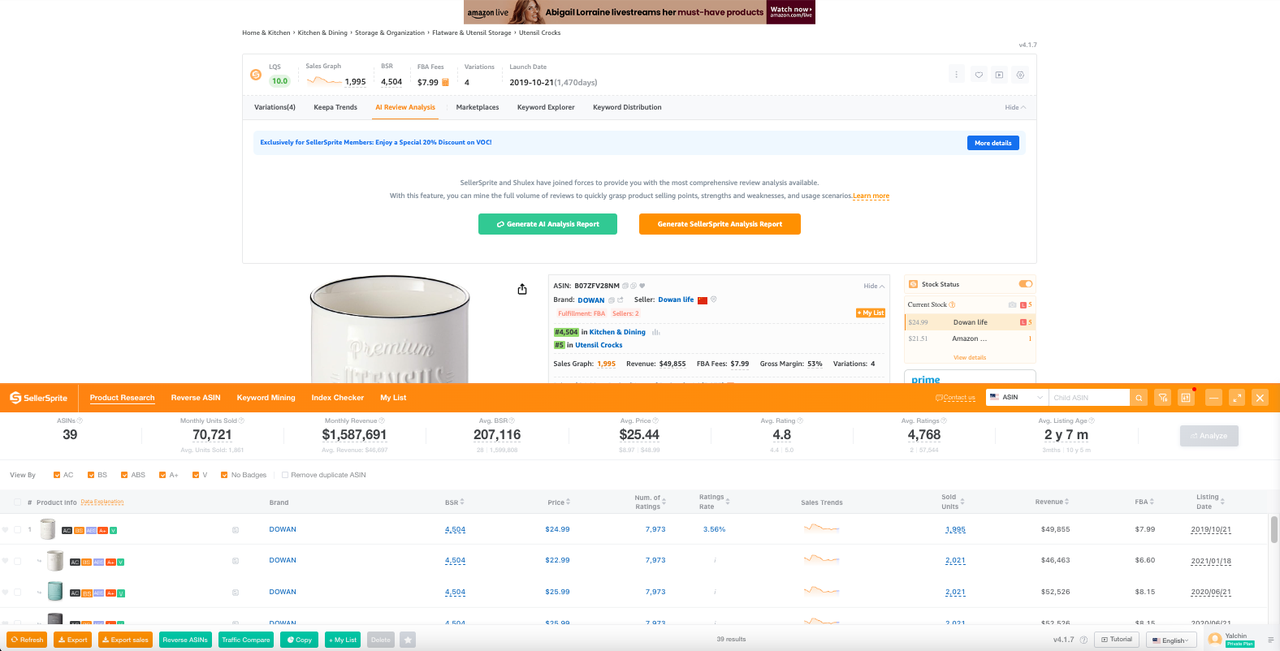 On sub category page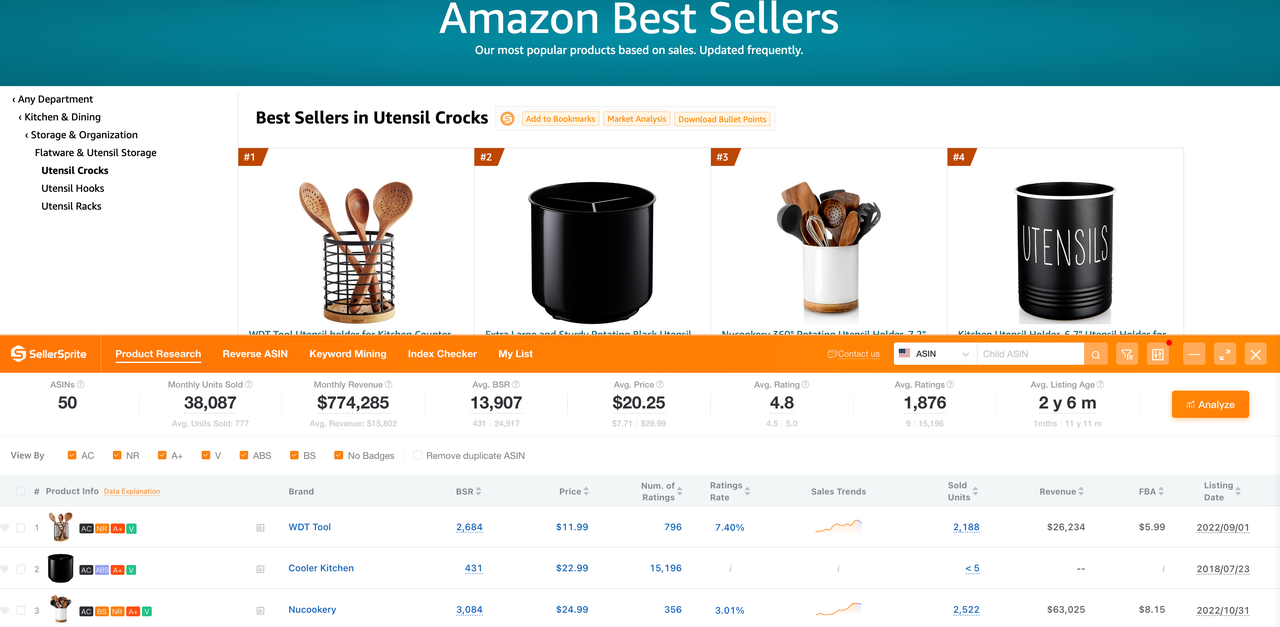 Supports multiple filtering conditions such as Sales, revenue, gross margin, number of ratings, etc. to filter.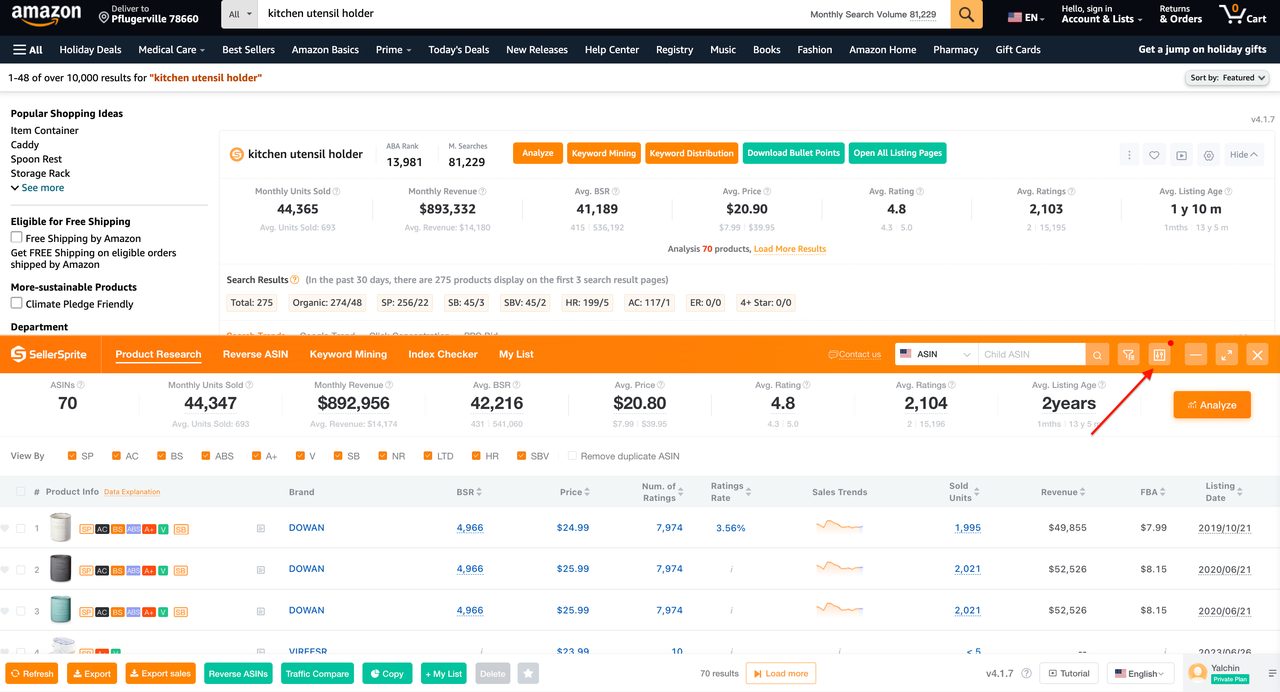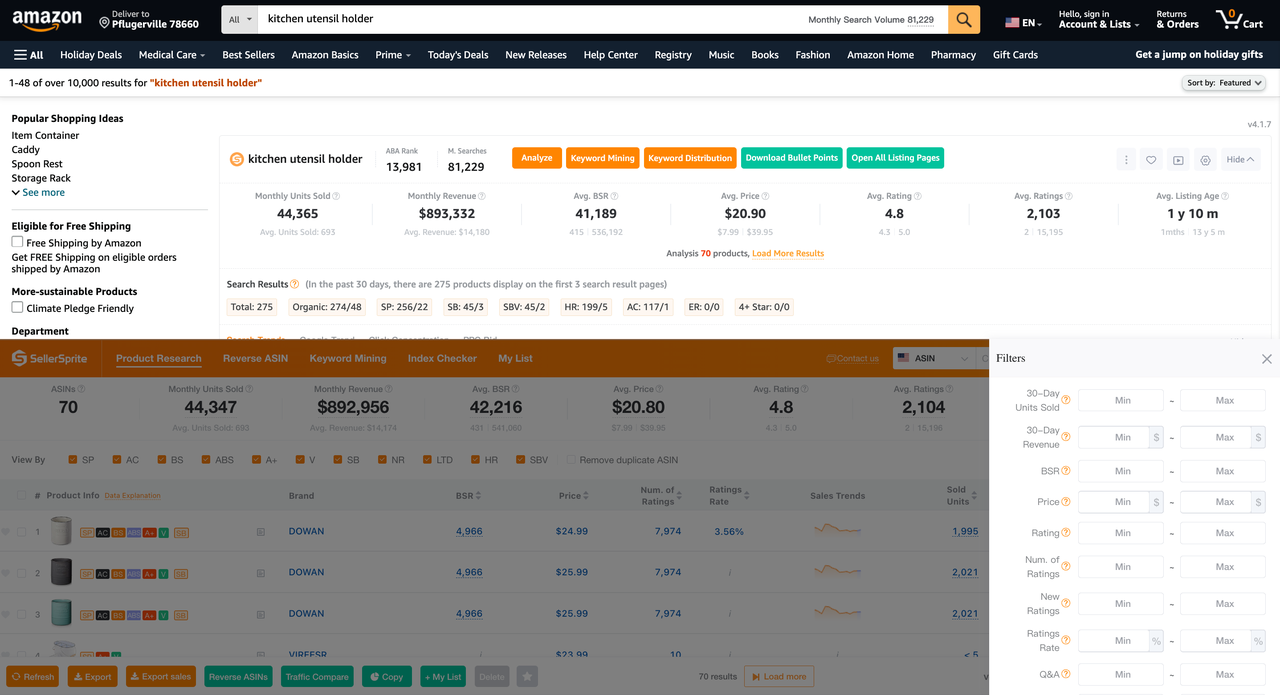 It also supports custom product data columns to display only the data you want to see: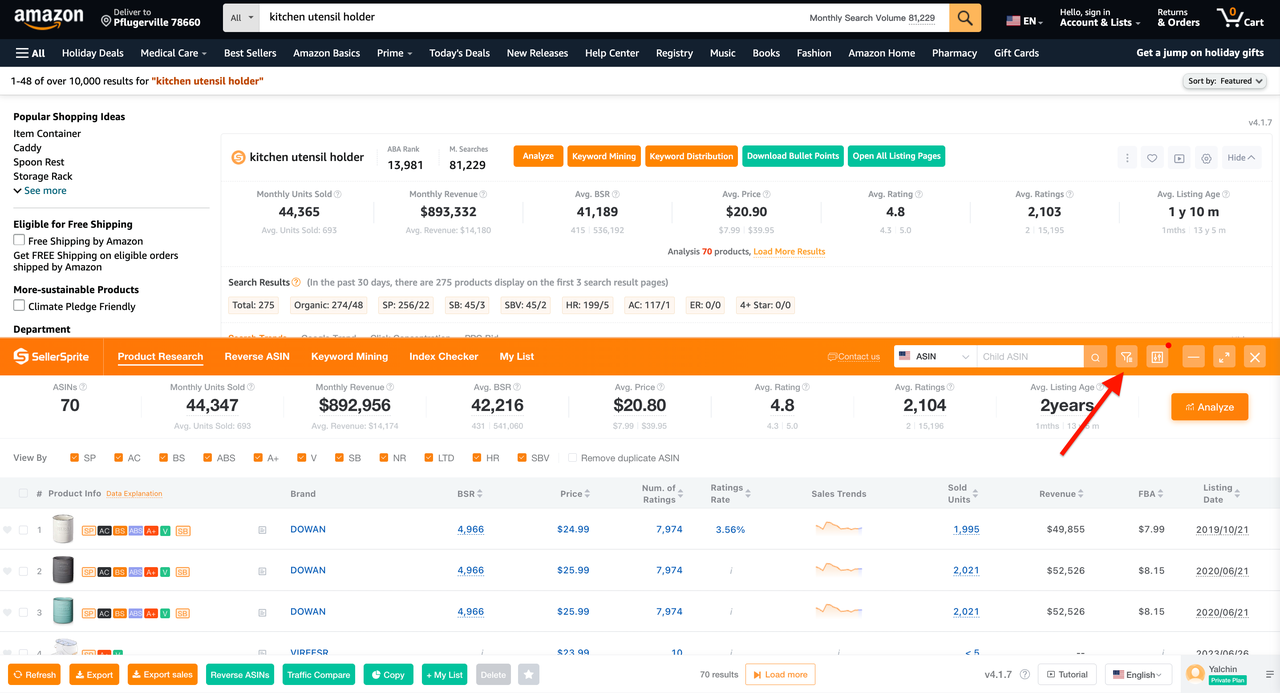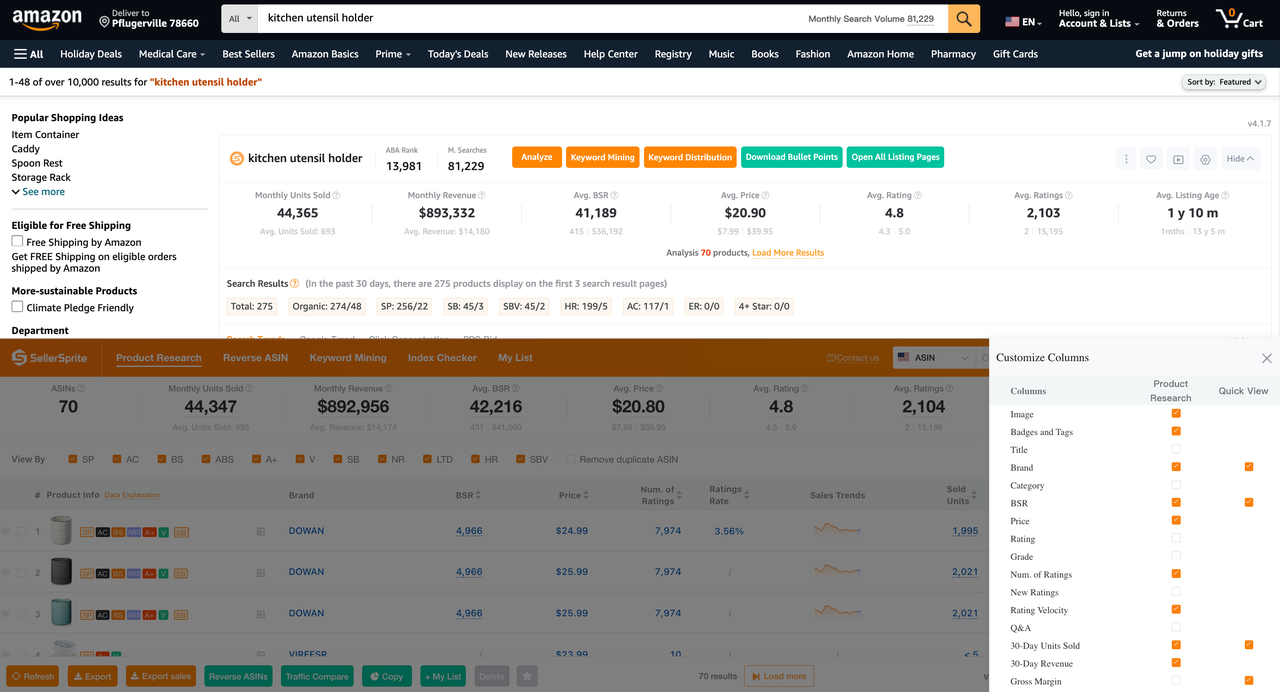 Also sellers can customize columns which one they want to use frequently and which one is not useful a lof can remove them as you see on photo below.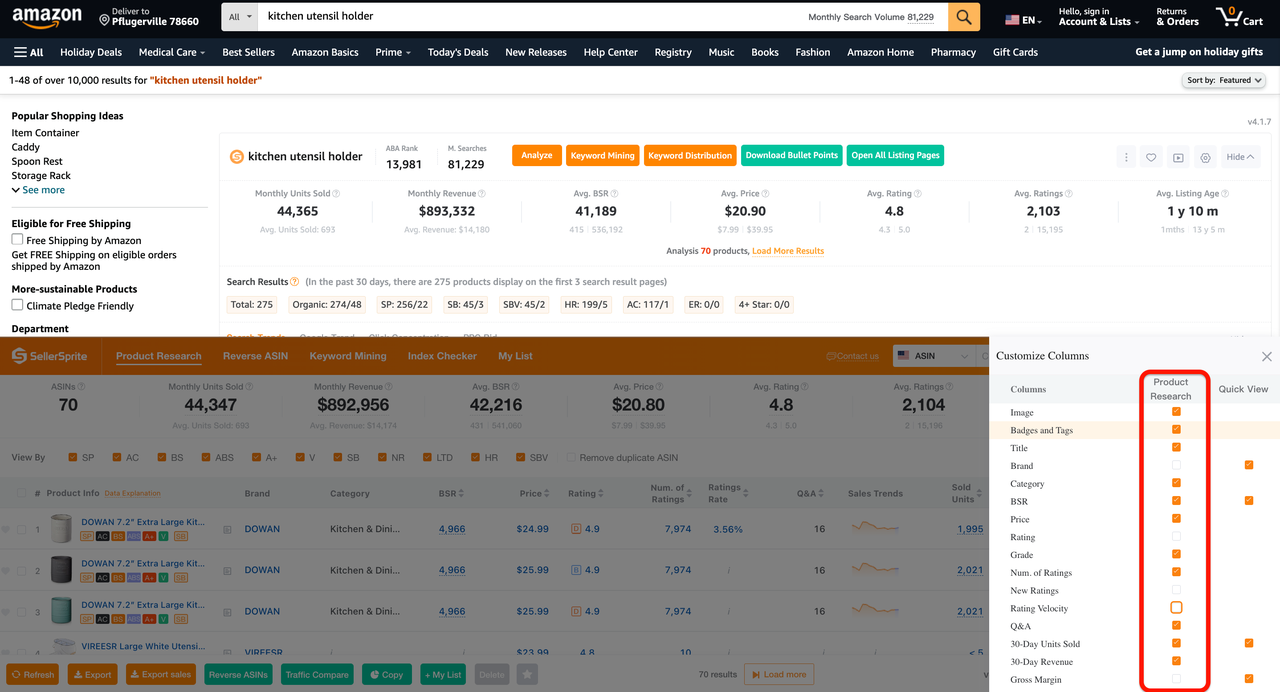 Click on the blue number to see the historical trend of the corresponding indicator (almost all indicators support viewing historical trends):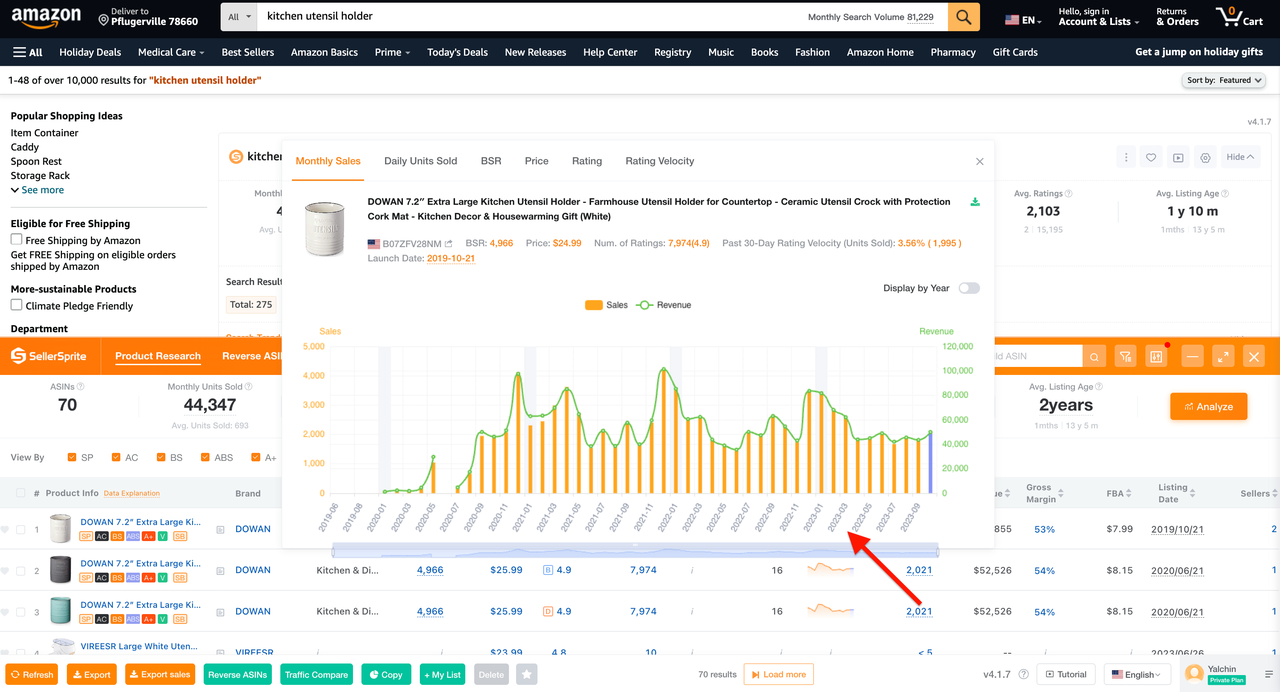 Title keyword frequency, making it easier to optimize titles based on high-frequency keywords: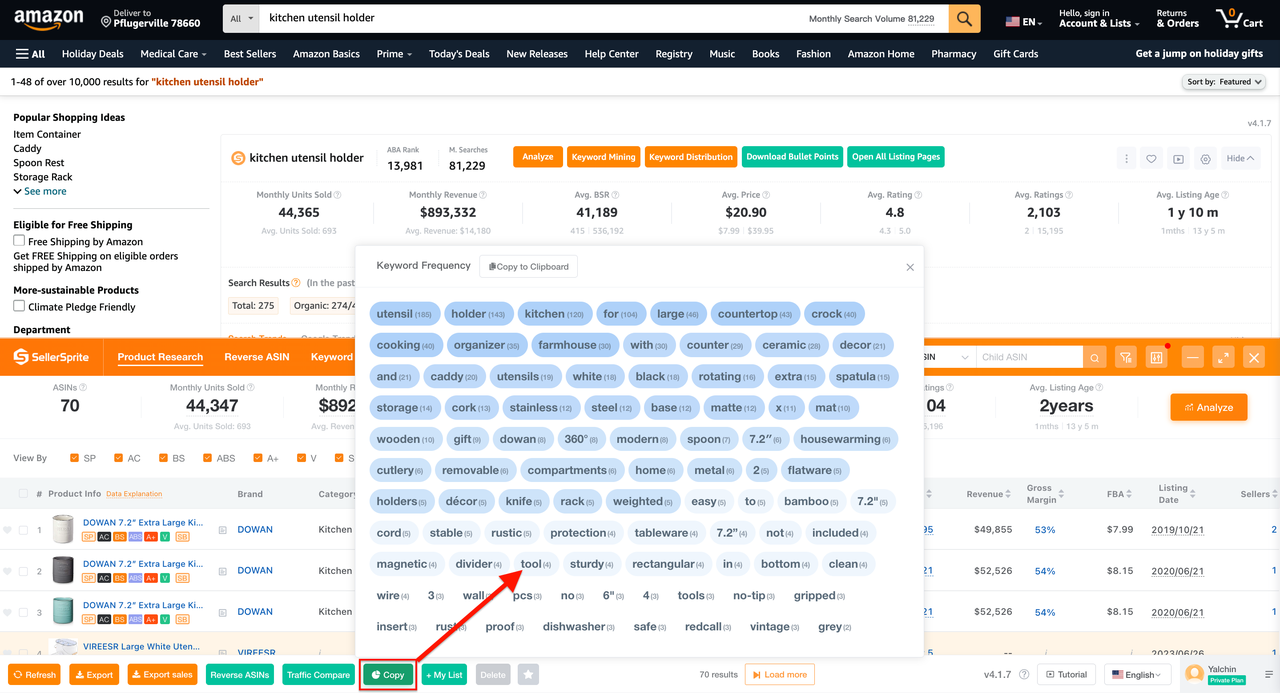 Sellers can reverse any ASINs by selecting and get all ranked keywords.
I am reversing these 3 ASINs and get result as below.