1.Click the SellerSprite's logo in the right upper corner of the browser on any website, and choose【My Default Page】to go to the Amazon page directly.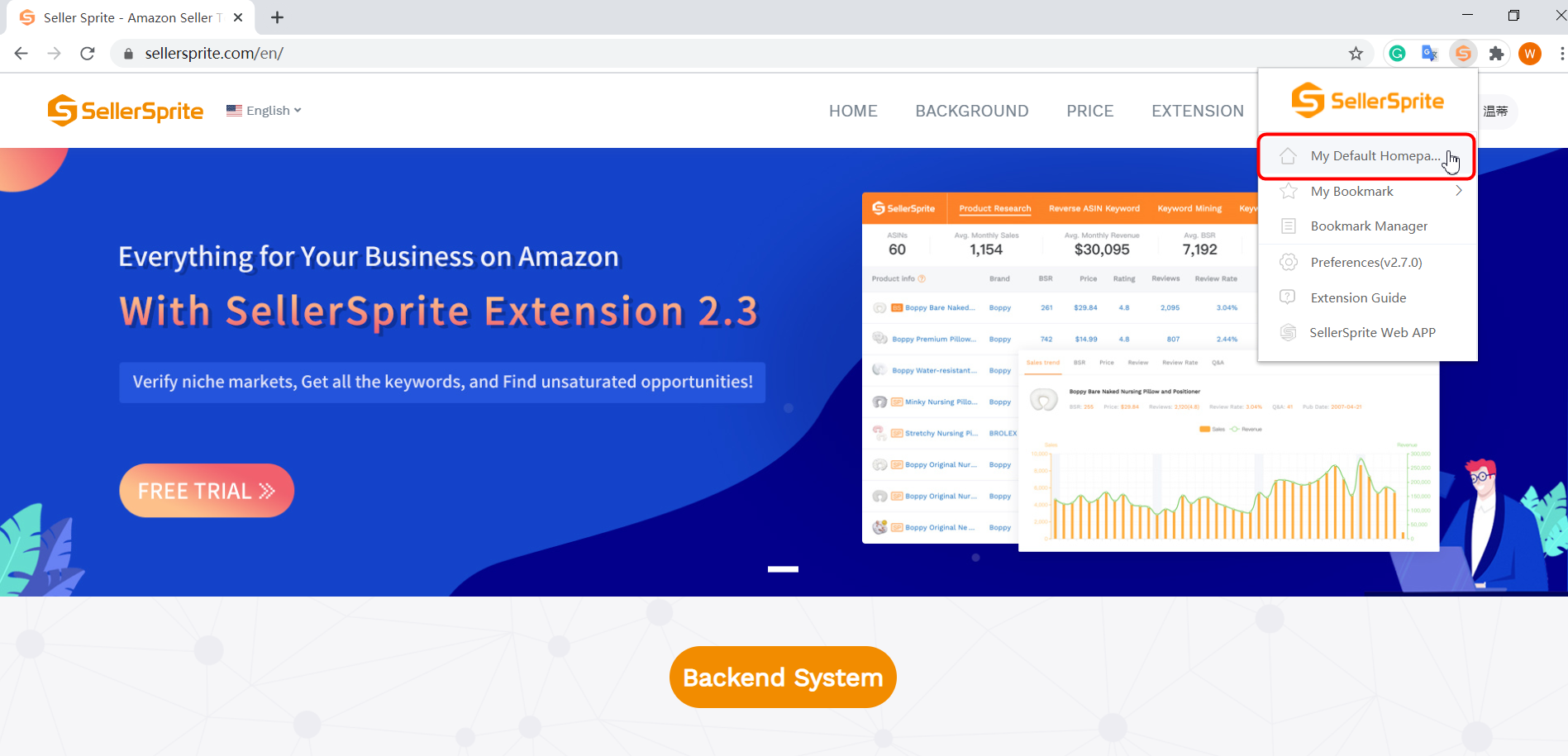 2.Click the SellerSprite icon can activate SellerSprite's extension as you browse on the Amazon page.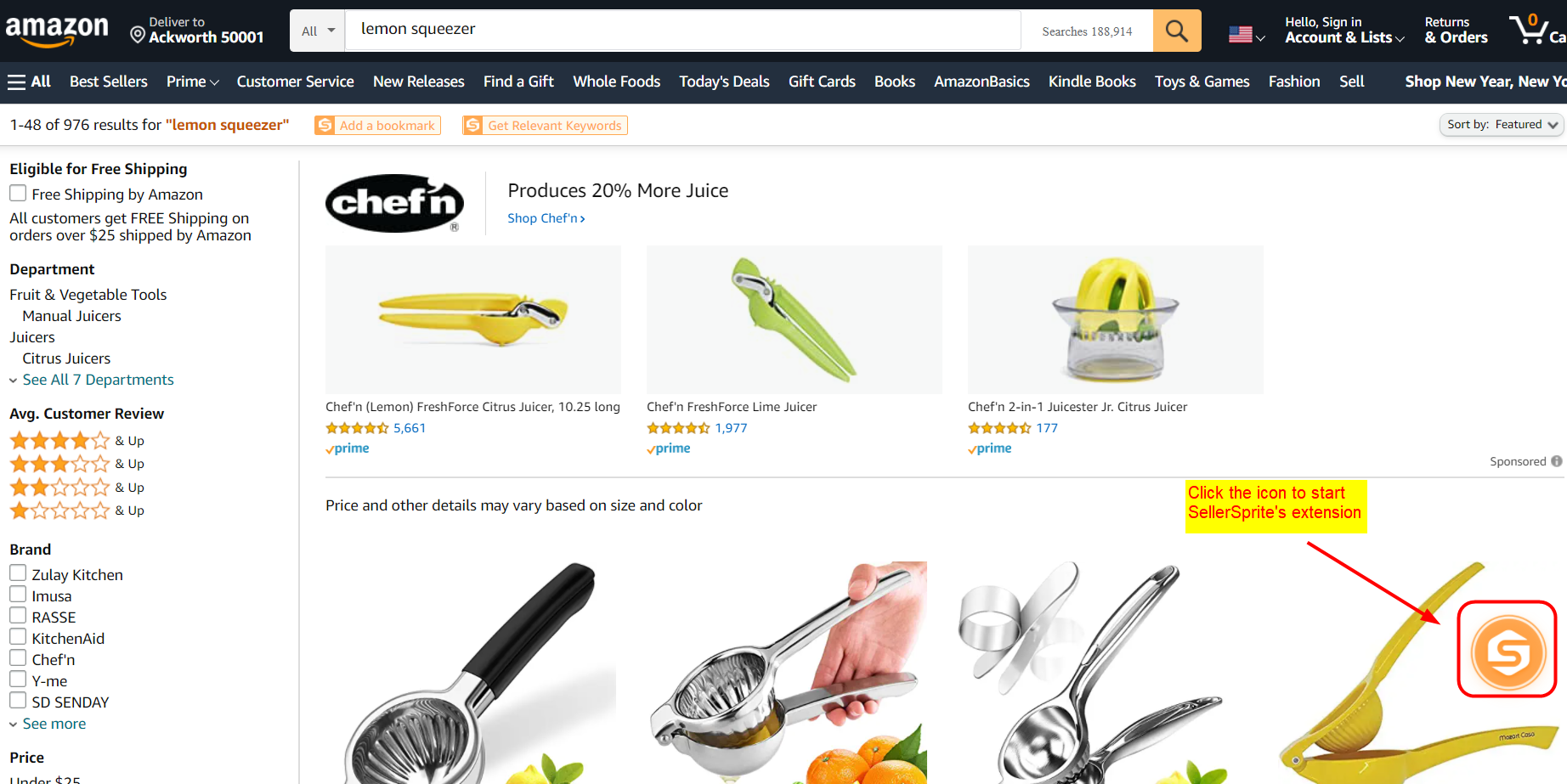 3.There are quick search entrance for some features of the extension.
Click the button【Get Relevant Keywords】in the search result page to open the tool【Keyword Mining】directly.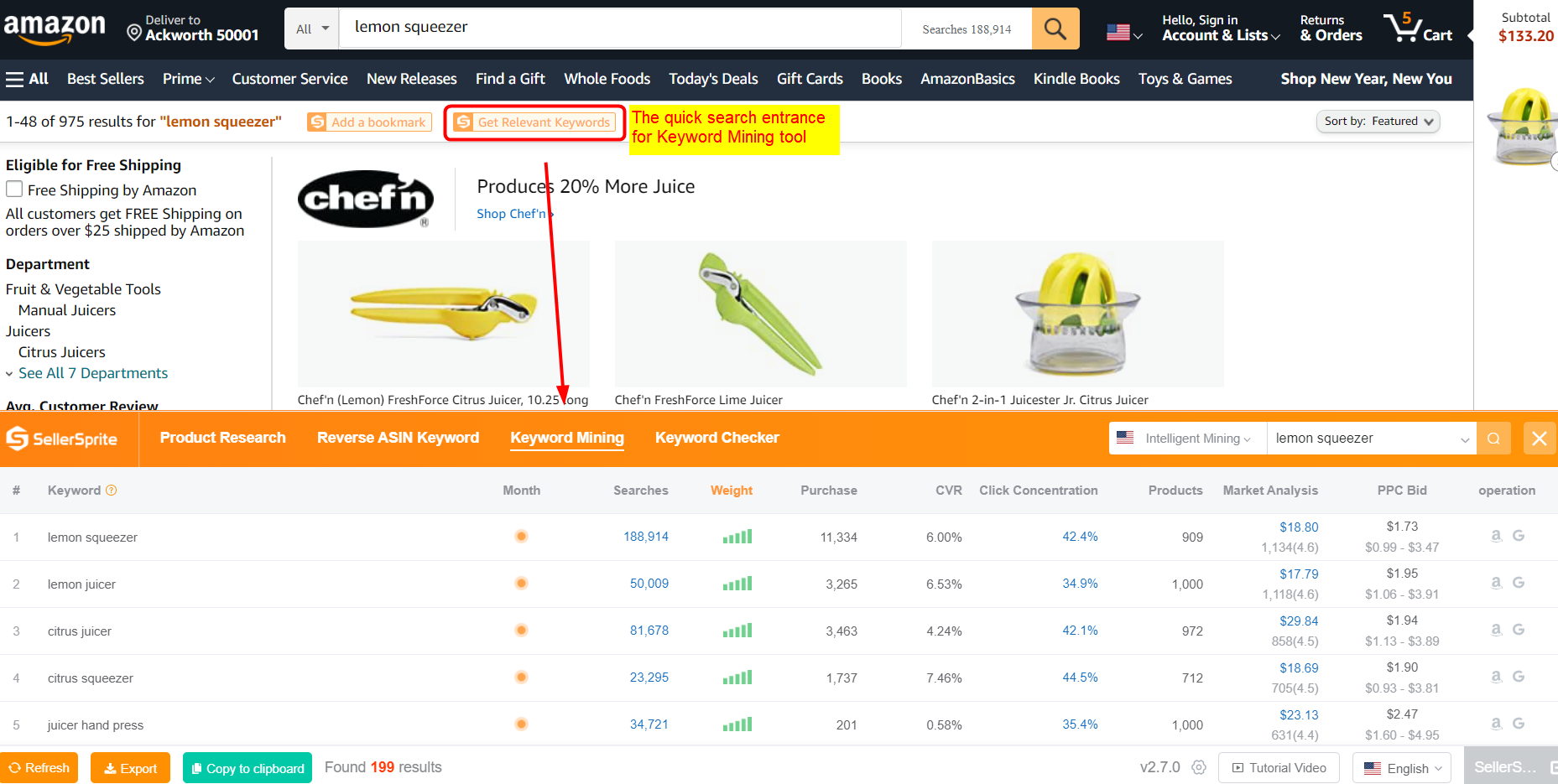 Click the button【Reverse ASIN Keyword】behind title on the Listing page will take you to the tool Reverse ASIN Keyword directly.