As we know, keywords are very important on Amazon. Which keywords our competitors use, furthermore, we should know what particular keywords have been used. What purpose for they use those keywords.
Grab any of your competitors ASIN and paste here and click "search". Meanwhile, seller can utelize this tool to check different time frames data sets for given ASIN.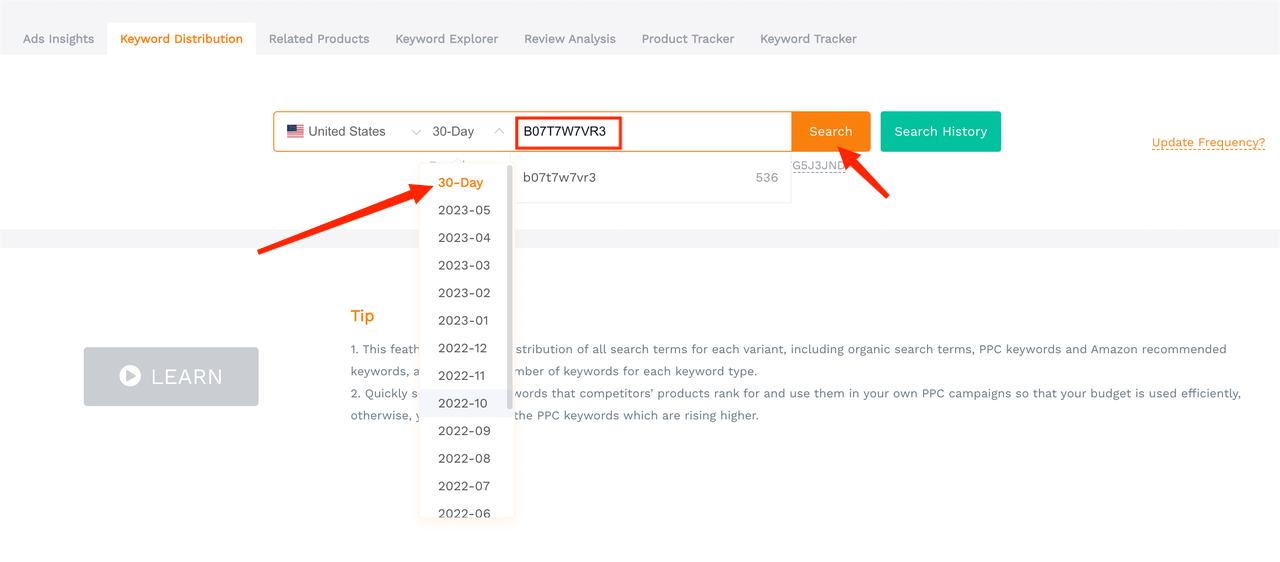 As we see, this particular product has 4 variations. We see them below and we see related keywords here.
Horizontally we see Products, Keywords, Organic rank, AC-Amazon choice, ER-Editprial recommendation, 4+(On amazon search page we see this kind of products, amazon shows organically), HR-High rated products (On amazon search page we see this kind of products, amazon shows organically), SP-Sponsored products, SB-Sponsored Brand etc.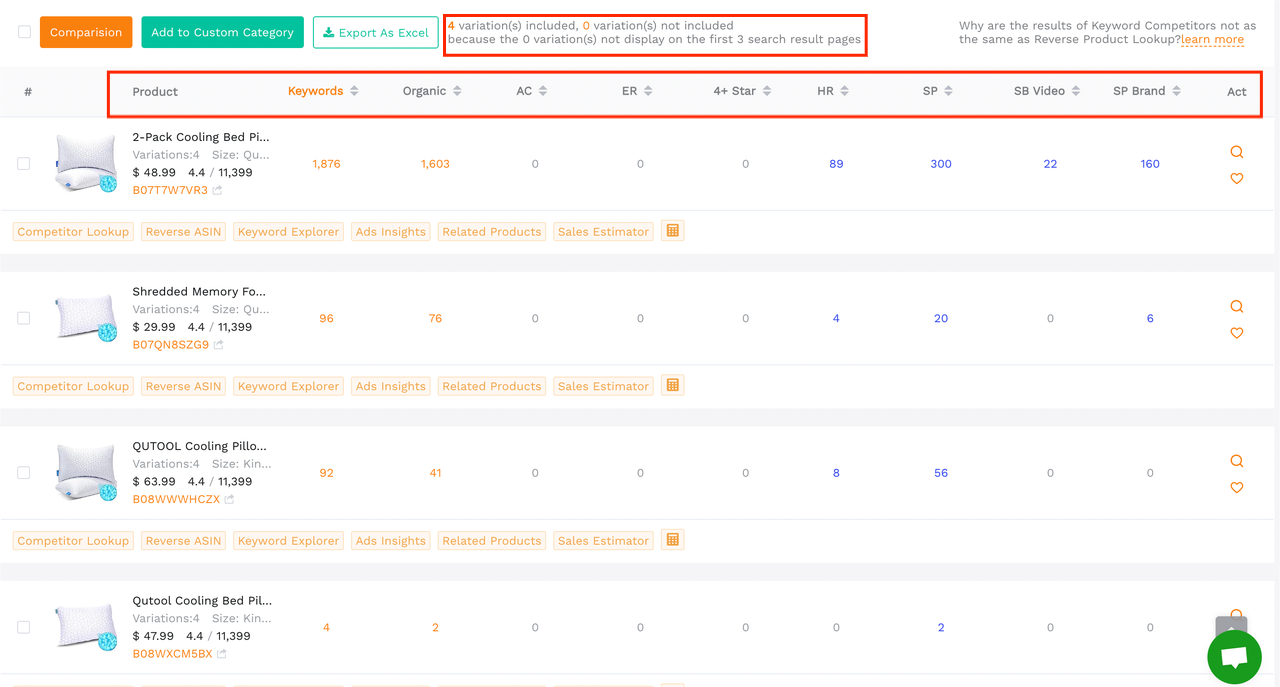 Sellers can use this function and see any ASIN related metrics: Competitor Lookup, Reverse ASIN, Keyword Explorer, Ads Insights, Related Products, Sales Estimator Calculator.
They are exceptional tools from sellersprite to laverage data sets of each ASIN.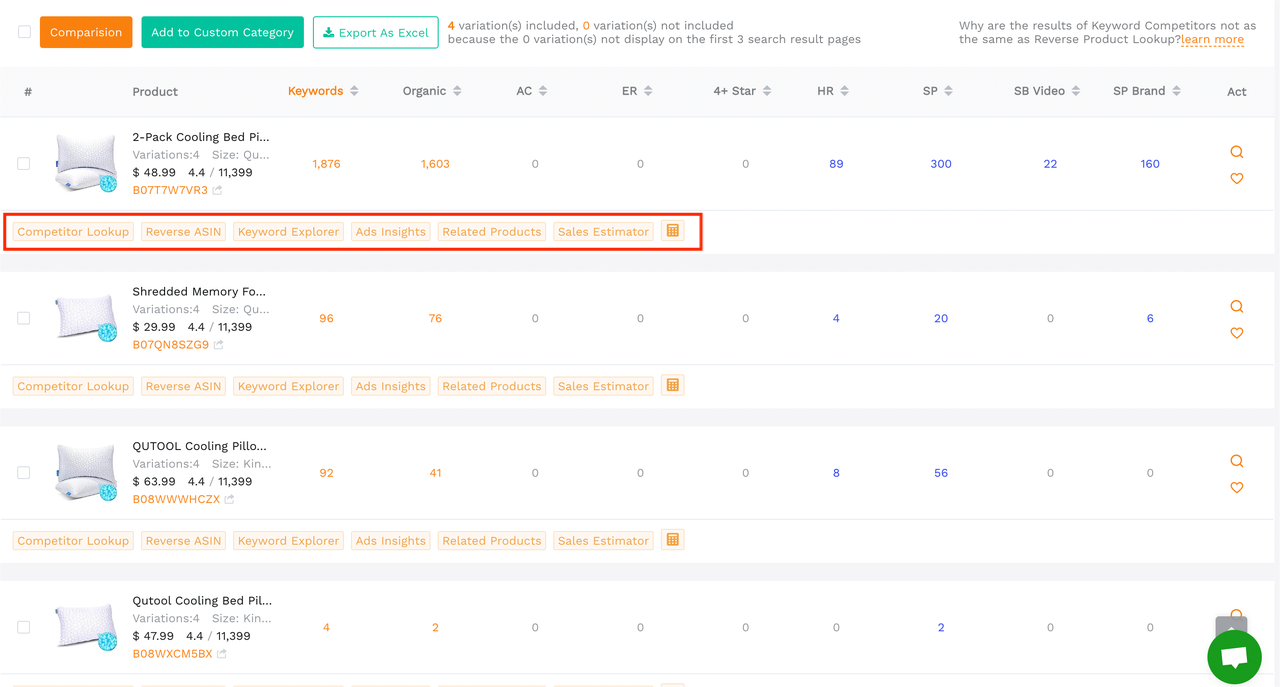 Now let's dive into check detailed data of this ASIN-B07T7W7VR3. It has ranked for 1876 keywords. Some of them are organic, some of them are sponsored.
Such as:
There are 1603 keywords ranked organically.
There is not any keywords for this ASIN has AC, ER, 4+ badge.
There are 89 keywords ranked for high rated.
300 keywords for SP, 22 Sponsored display video and 160 keywords for Sponsored Brands.

We click Organic keywords as below then tool redirects us to another tool "Reverse ASIN".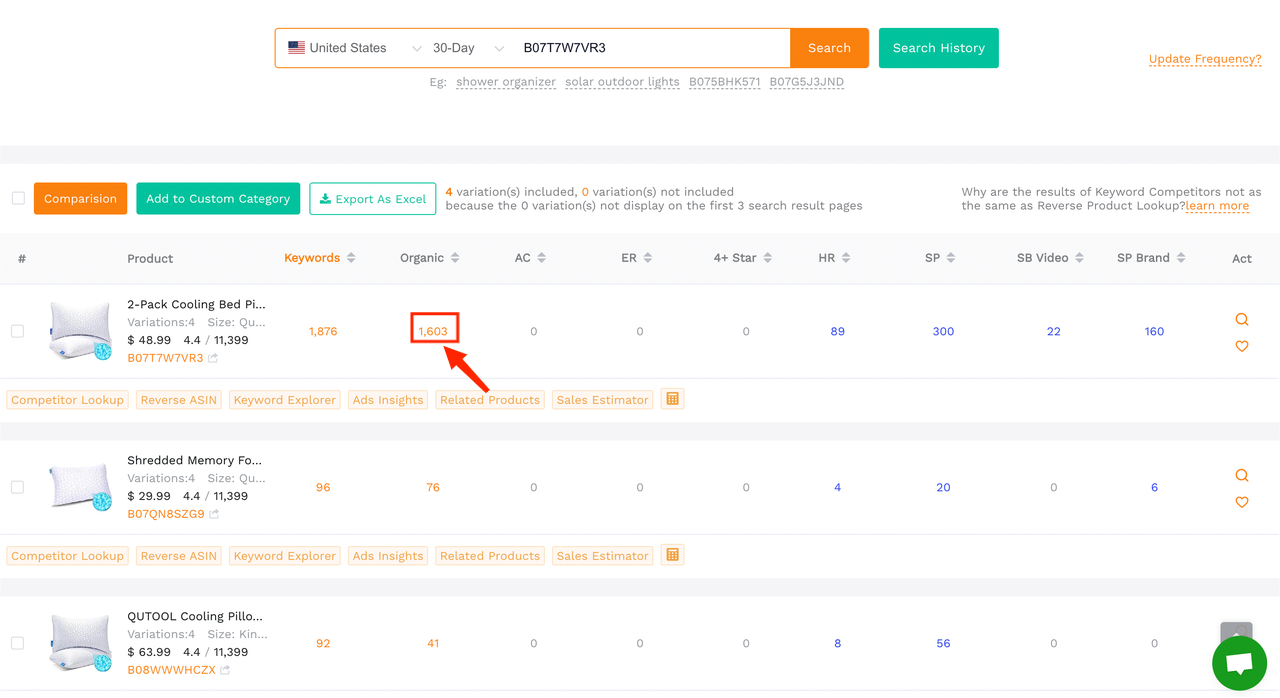 Then we are gonna see all those organic keywords as below. Then the sellers can leverage those keywords as you need.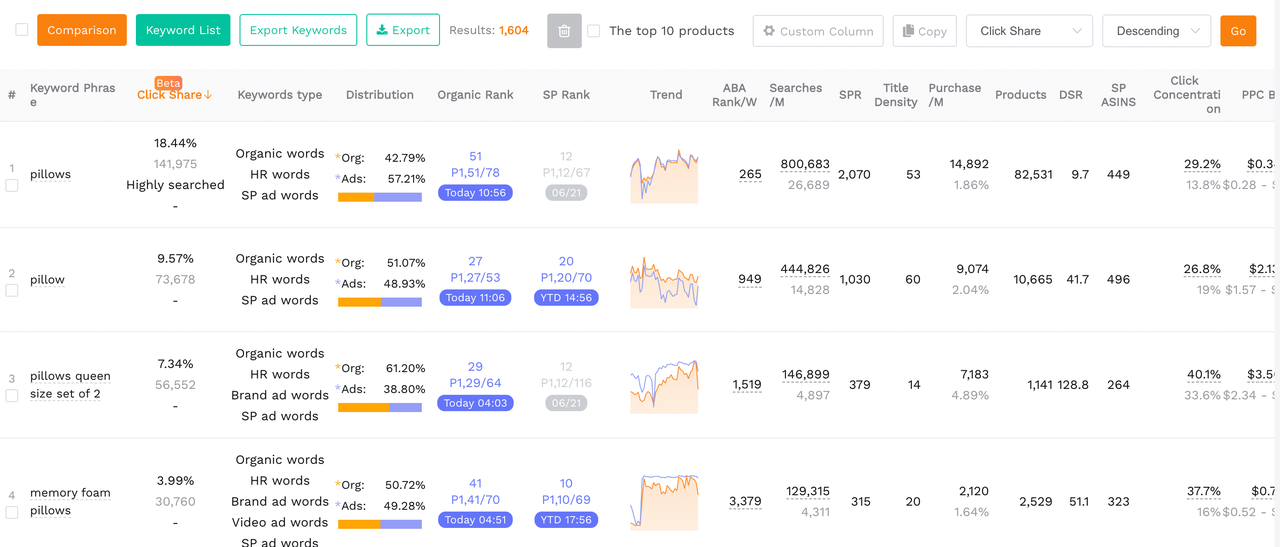 Then let's check HR-Highly rated.

We see those keywords here.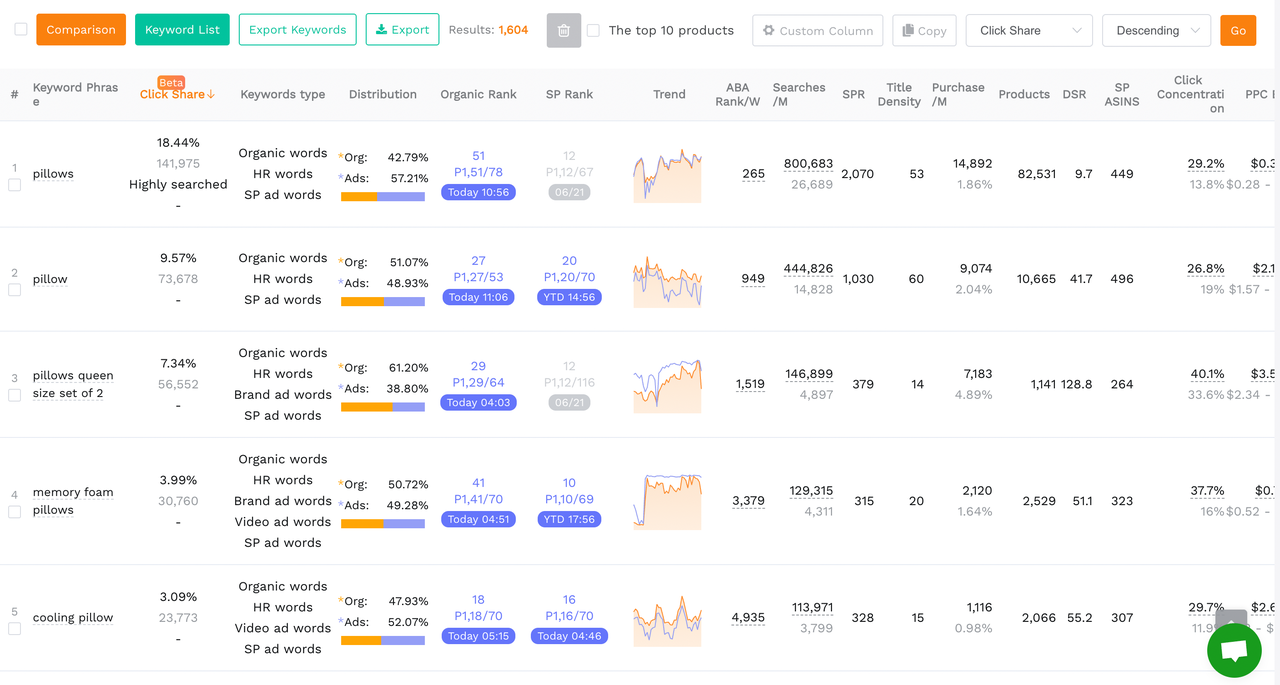 Let's open any of them on amazon and validate it is ranked for Highly Rated. As you see below, our product ranked for Highly Rated.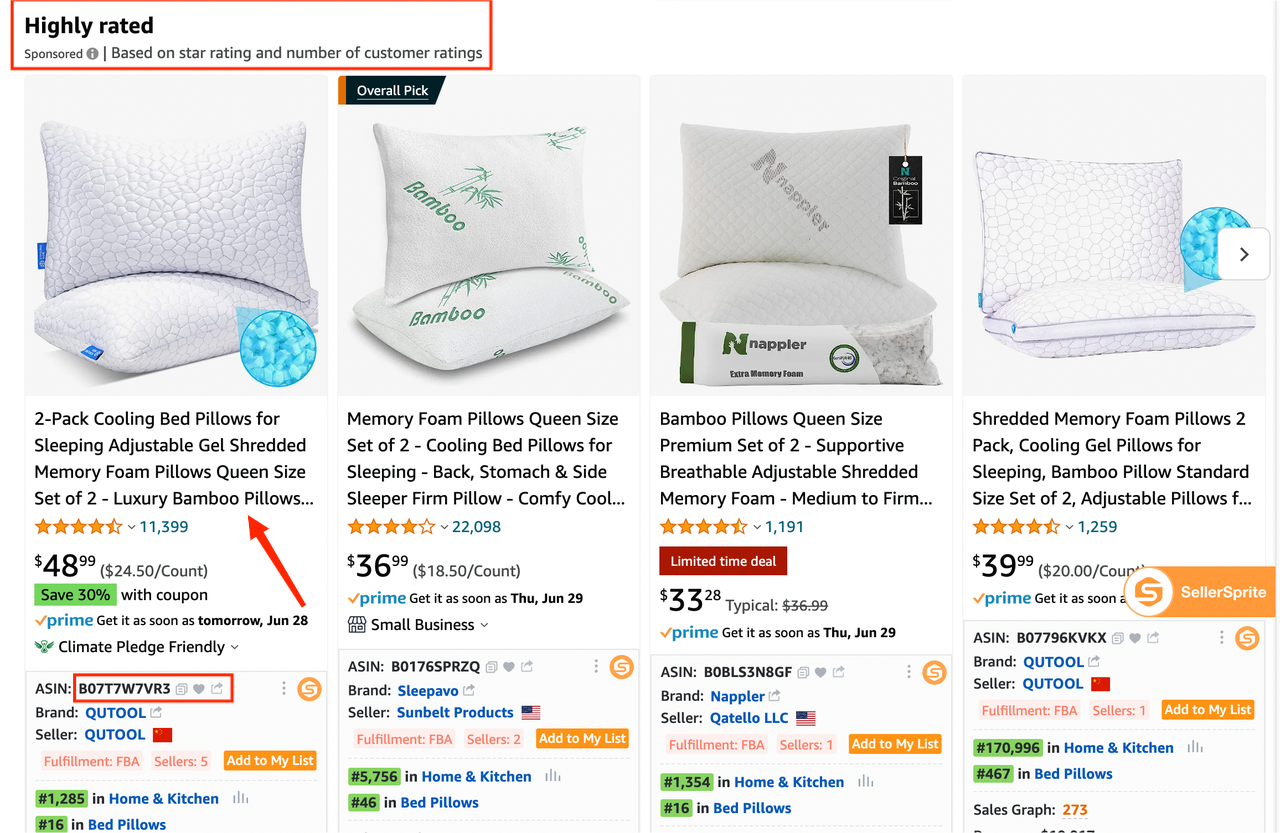 Sellers can compare products metrics by selecting here.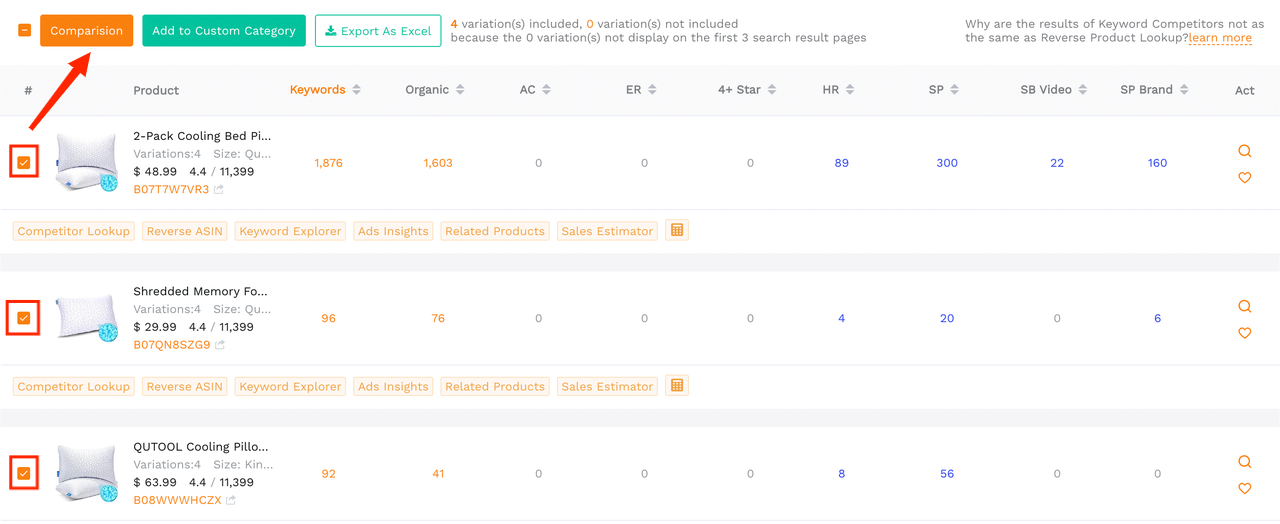 Then we are gonna see the comparison of "Sales, Revenue, Price, BSR, Ratings, Rating Average".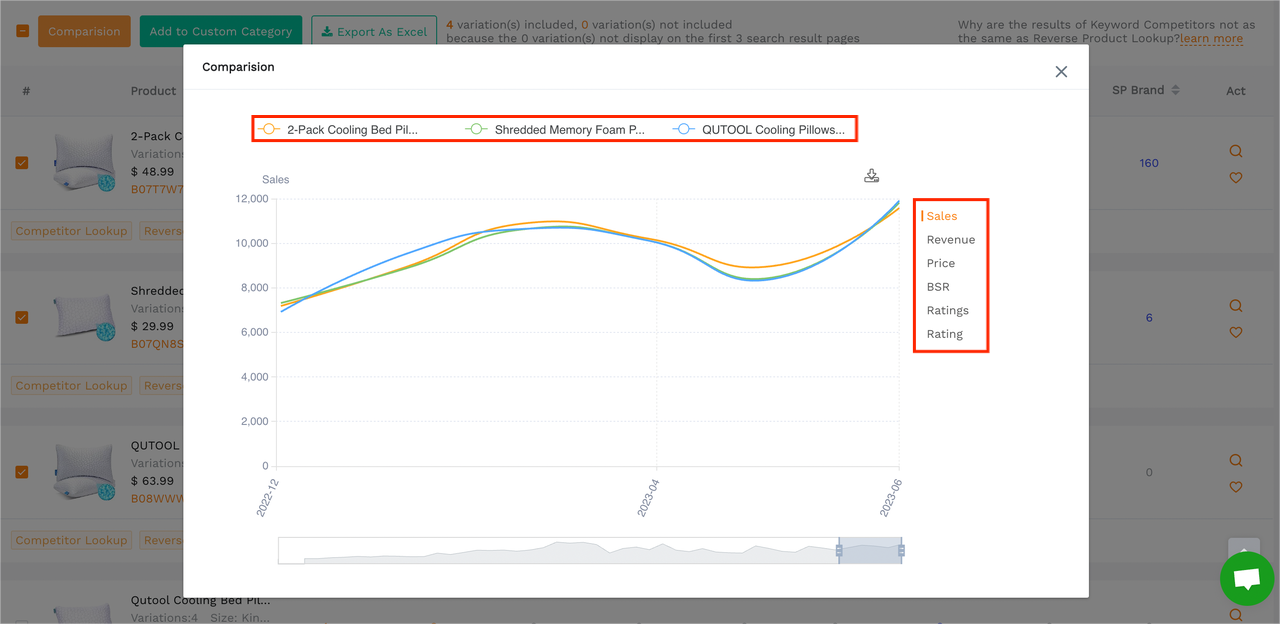 Sellers can add any products into "Custome category" by clicking here. Or add to product tracker by clicking here.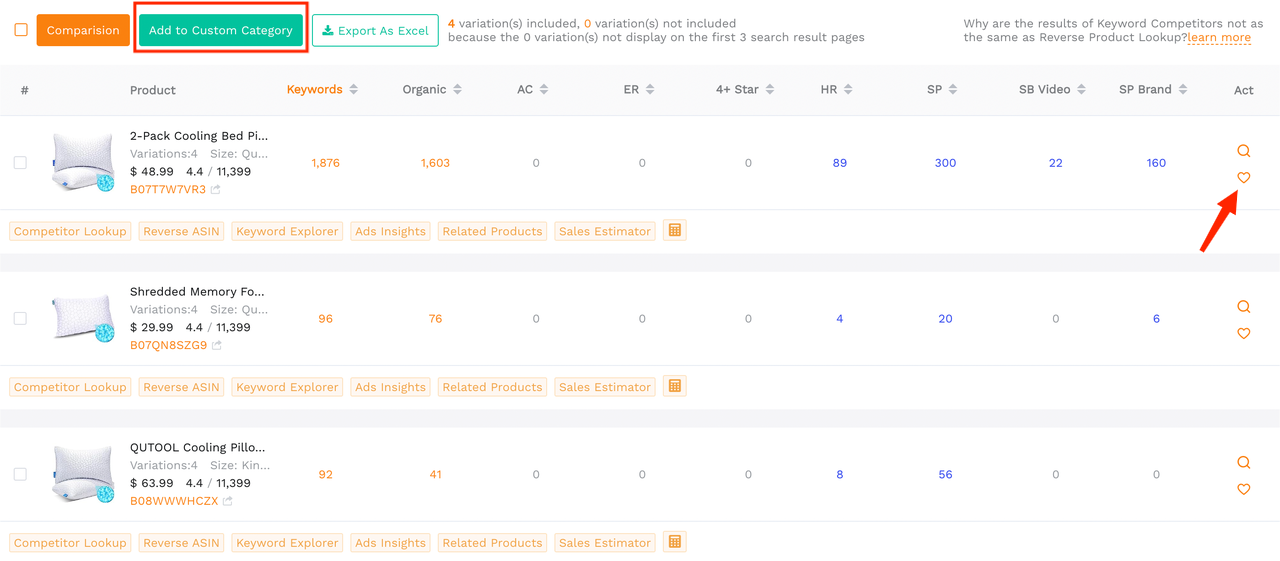 Lastly by using "Export as Excel" you can get all these products and product related metrics as excel.

This is the basic view of "Keyword distribution". Let we know if you have any questions in the comments below.
Thank you.