The Quick View gives you a summary of relevant product data right after running a search on Amazon. You can see product information at a glance every time you run a search on Amazon --without having to open the extension!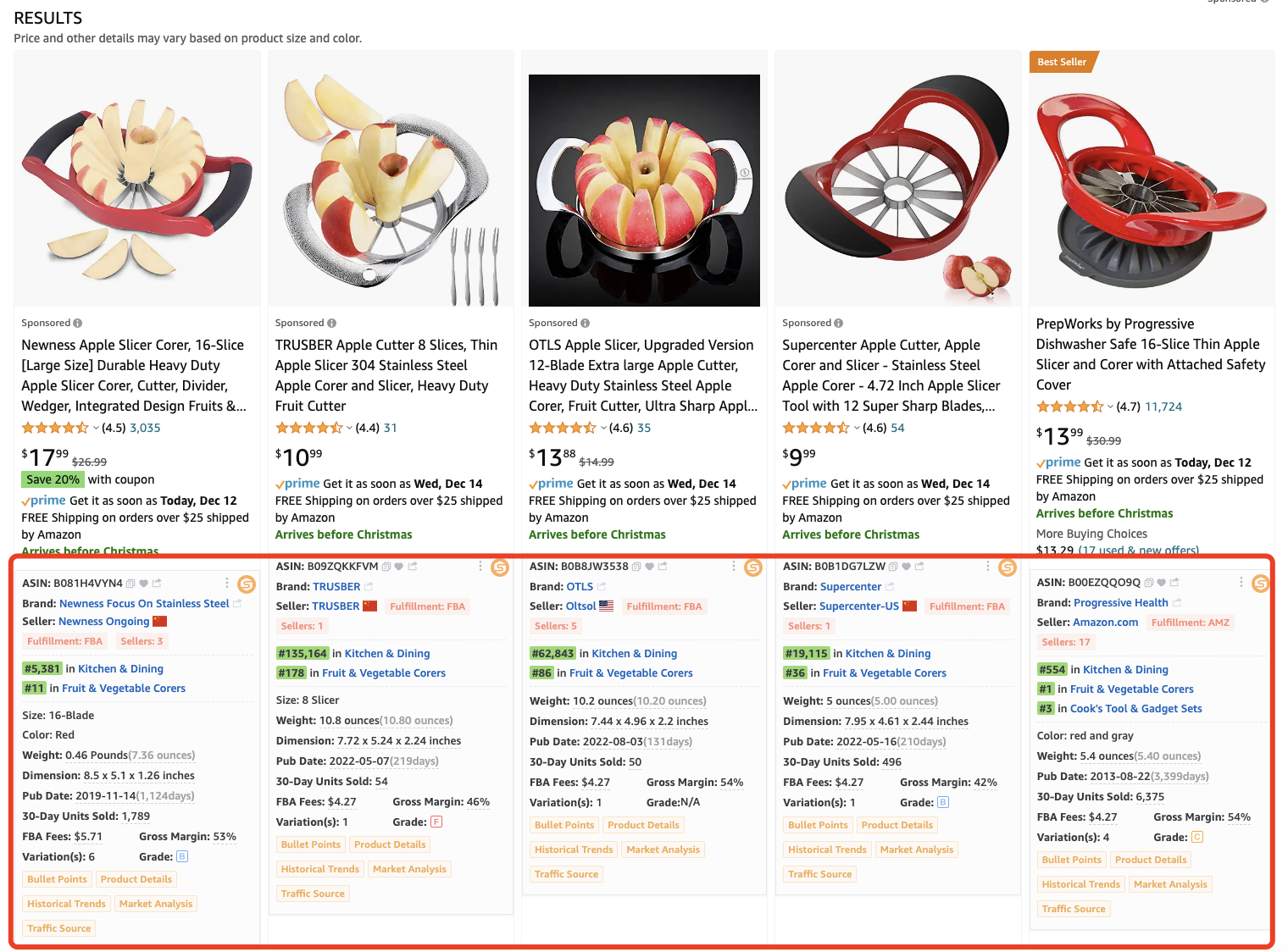 Click the Three dots icon to open the Customize View Options: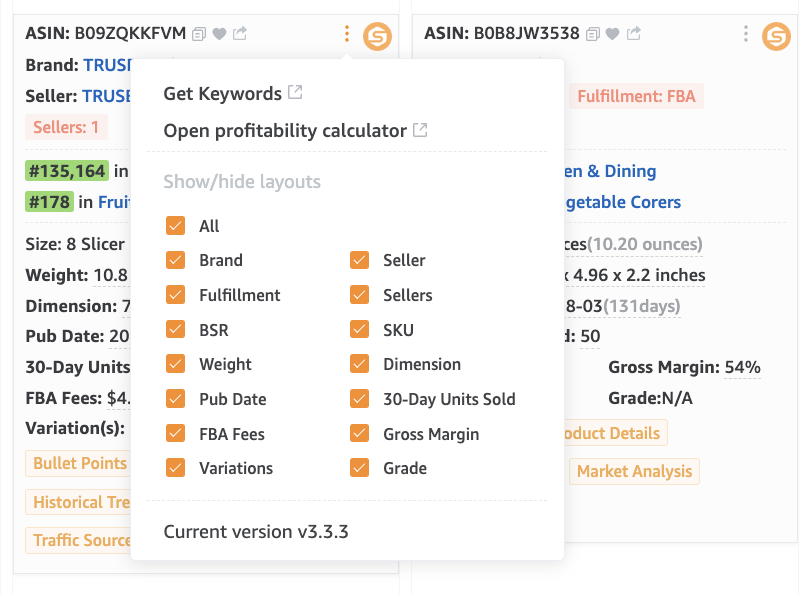 Click the blue text, you will go to the corresponding page.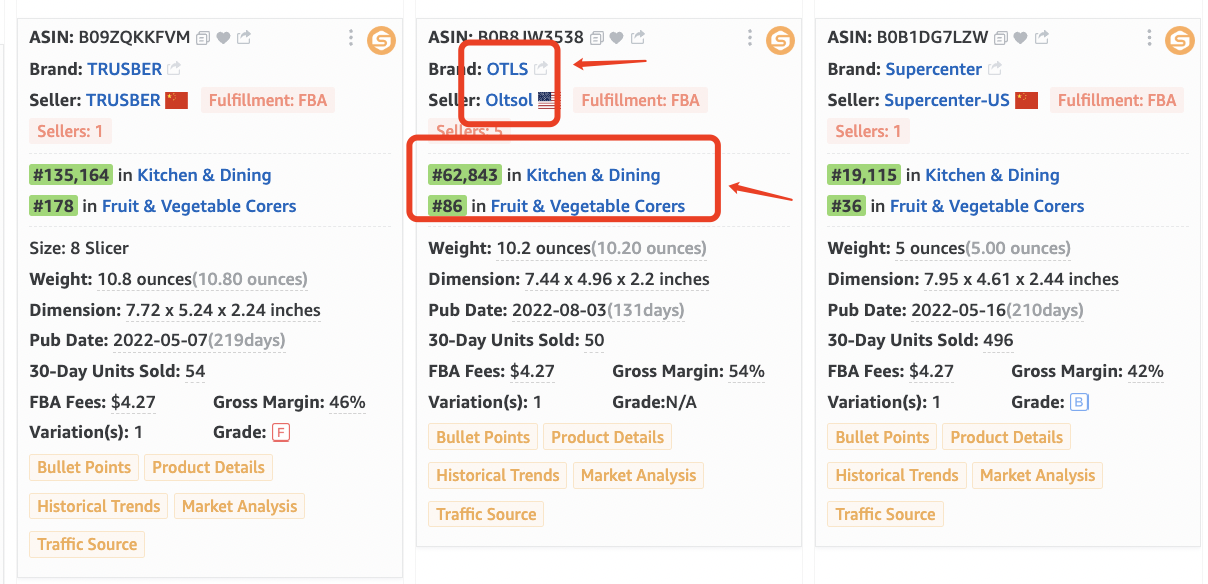 If you hover over the text,you'll see the tips of each meticulous.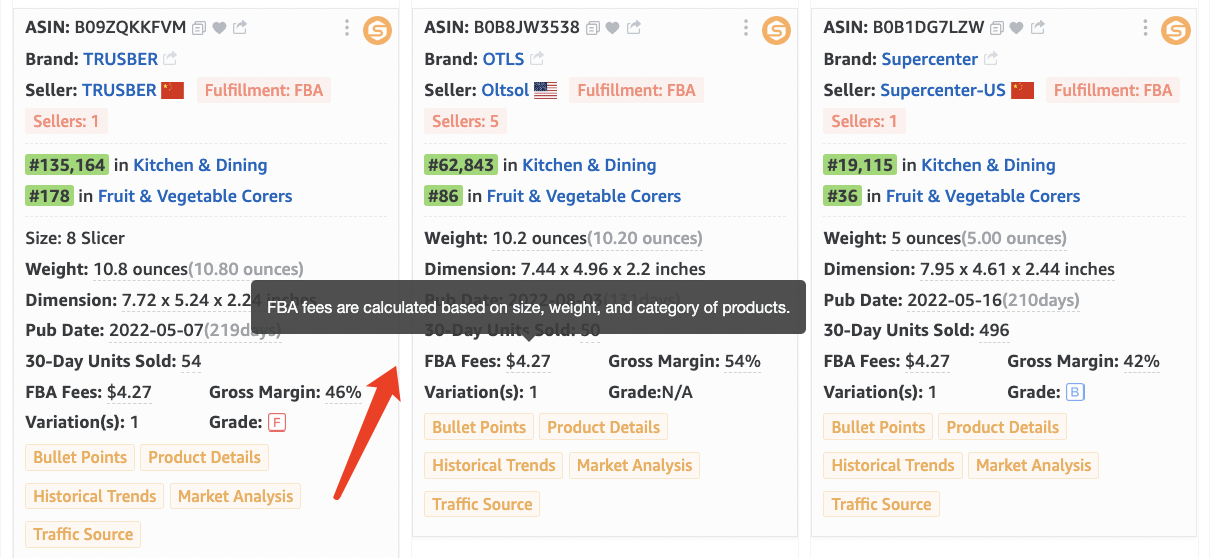 You can get the Sales Historical Trends, Bullet Points, Market Analysis Report and Traffic Source of the ASIN without going to the product listing page.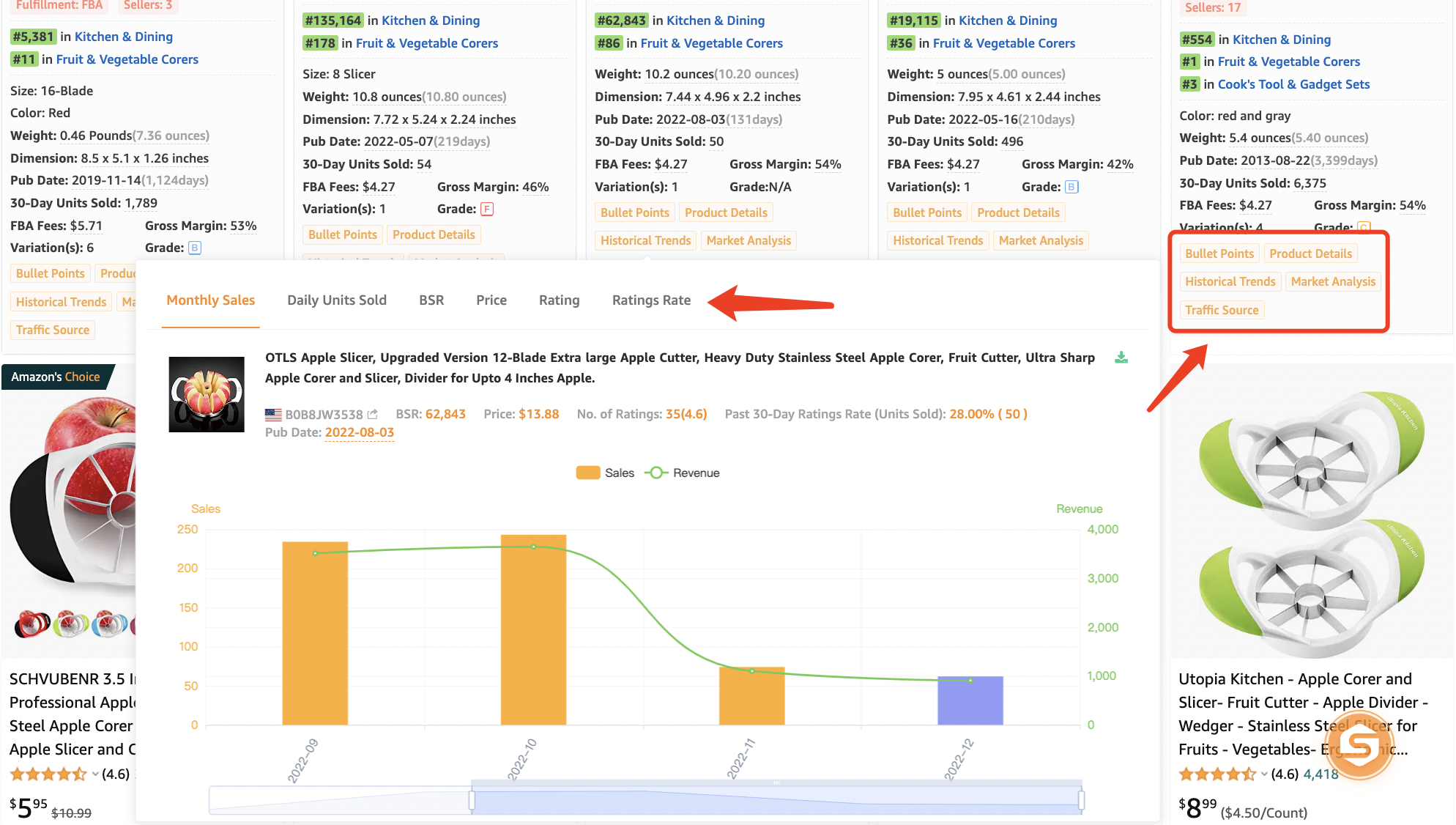 Also, you can get all the detailed info at the ASIN at the top of the product listing page.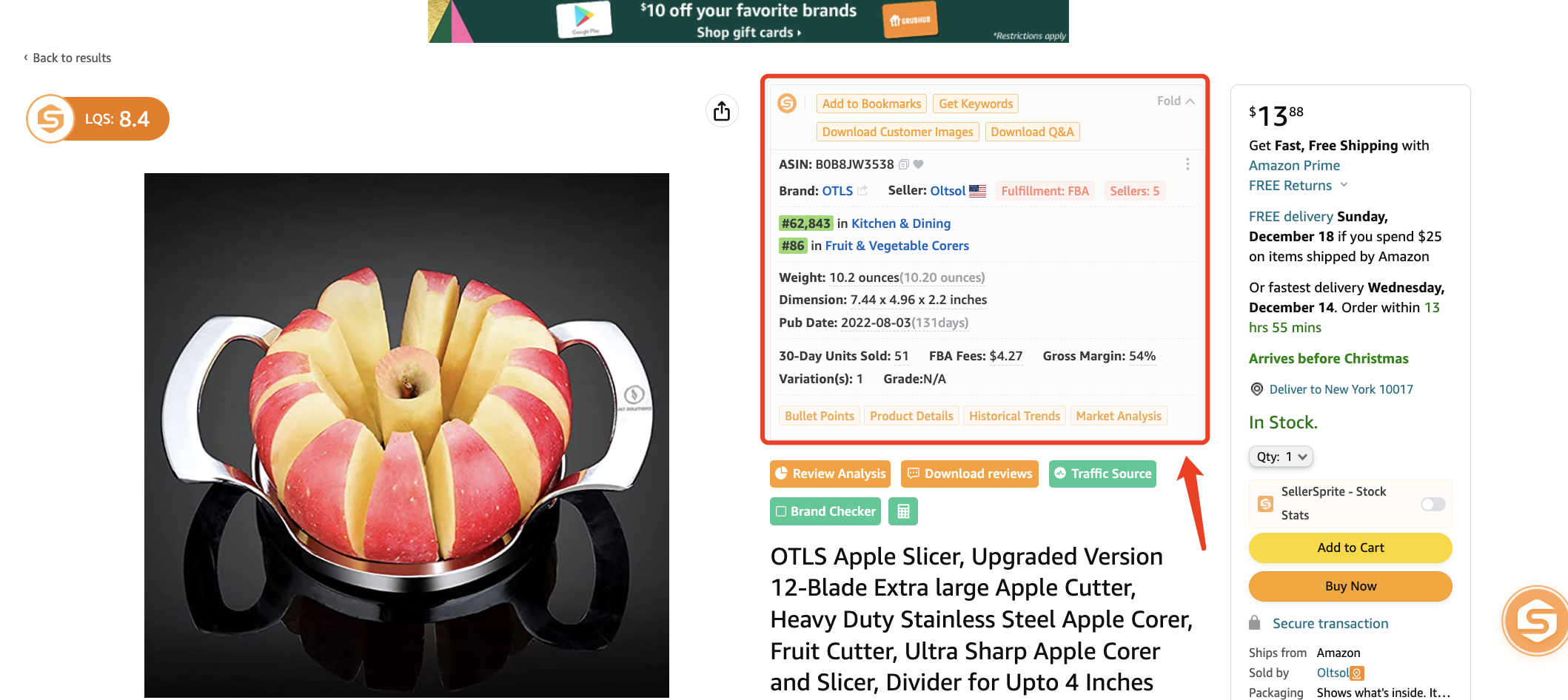 If you want to disable this option altogether, please go to the Settings tab in the extension and move the slider for the "embed on Amazon's Search Page" slider to the off position: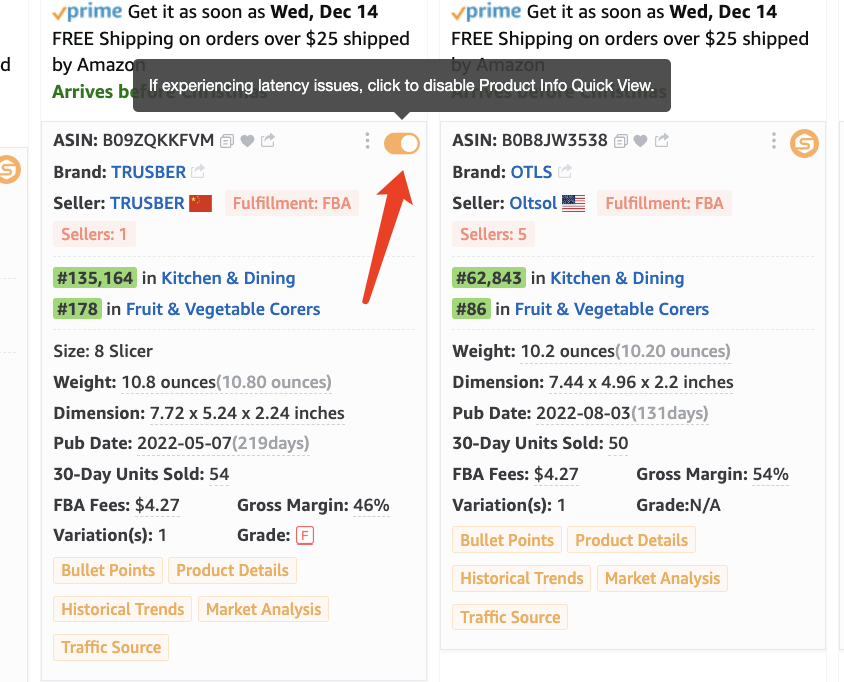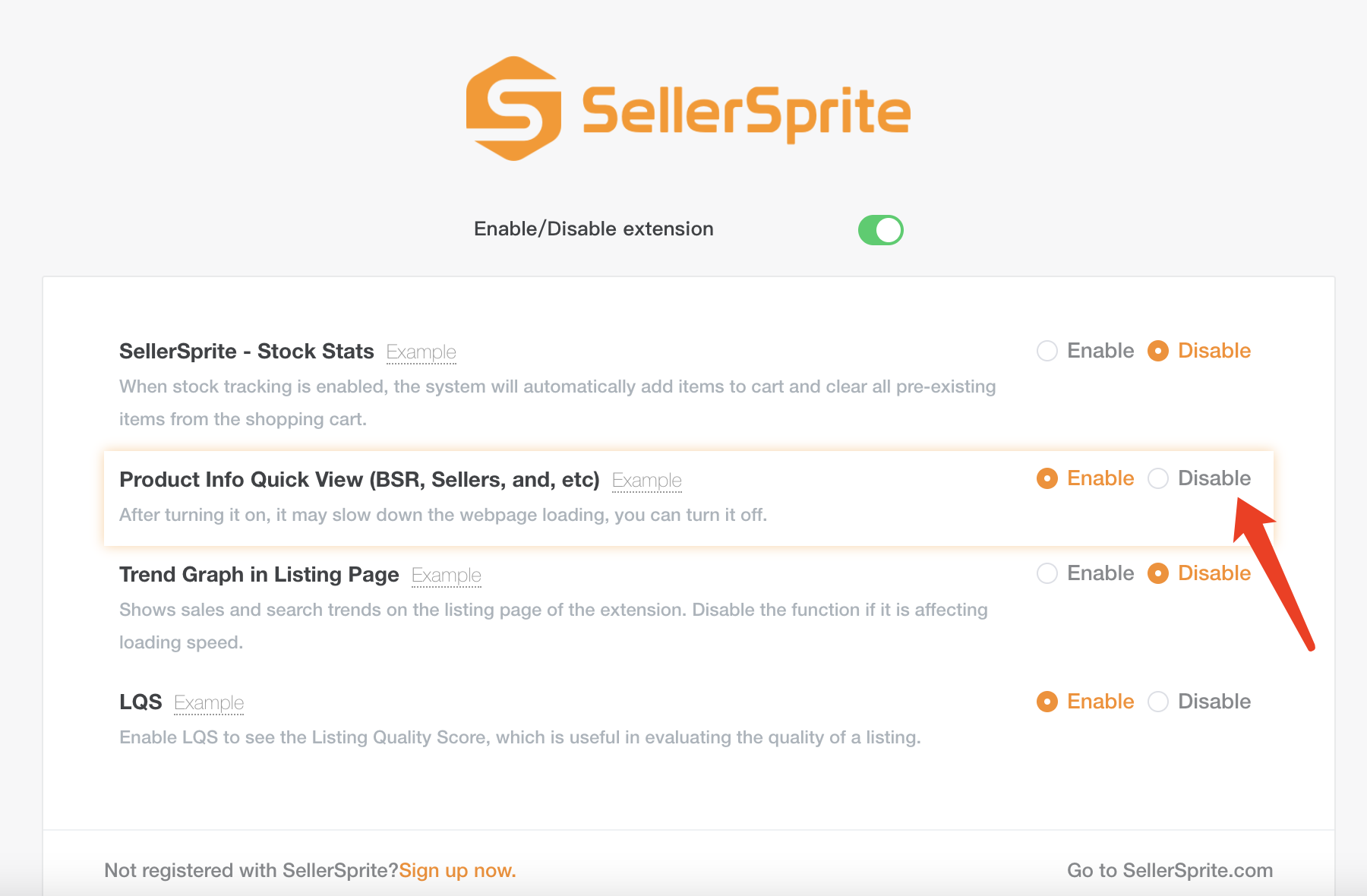 Download SellerSprite Browser Extension