The Quick View gives you a summary of relevant product data right after running a search on Amazon. You can see product information at a glance every time you run a search on Amazon - without having to open the extension!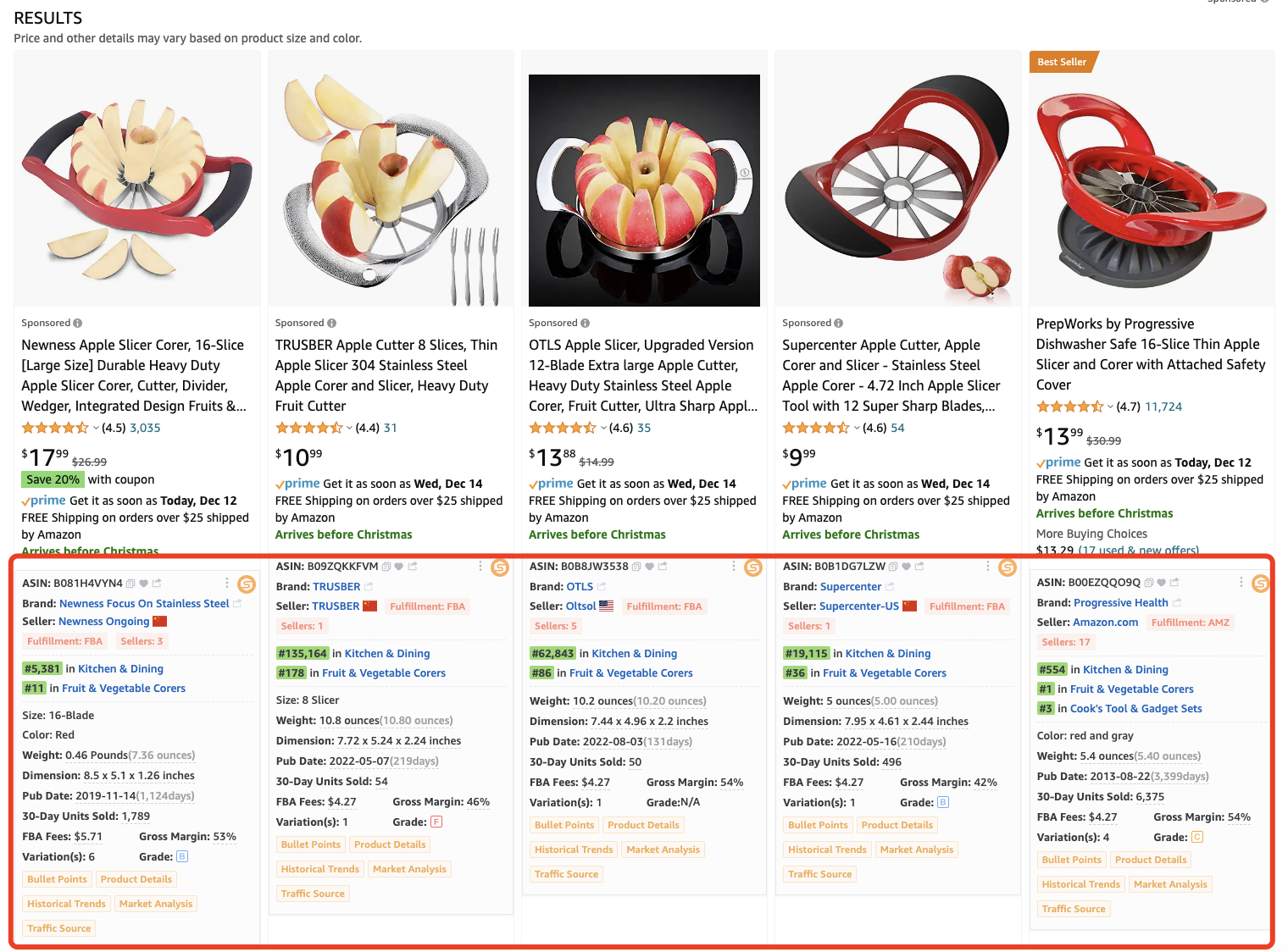 Click the Three dots icon to open the Customize View Options. If you wanna disable any of them just remove the click in front of tool.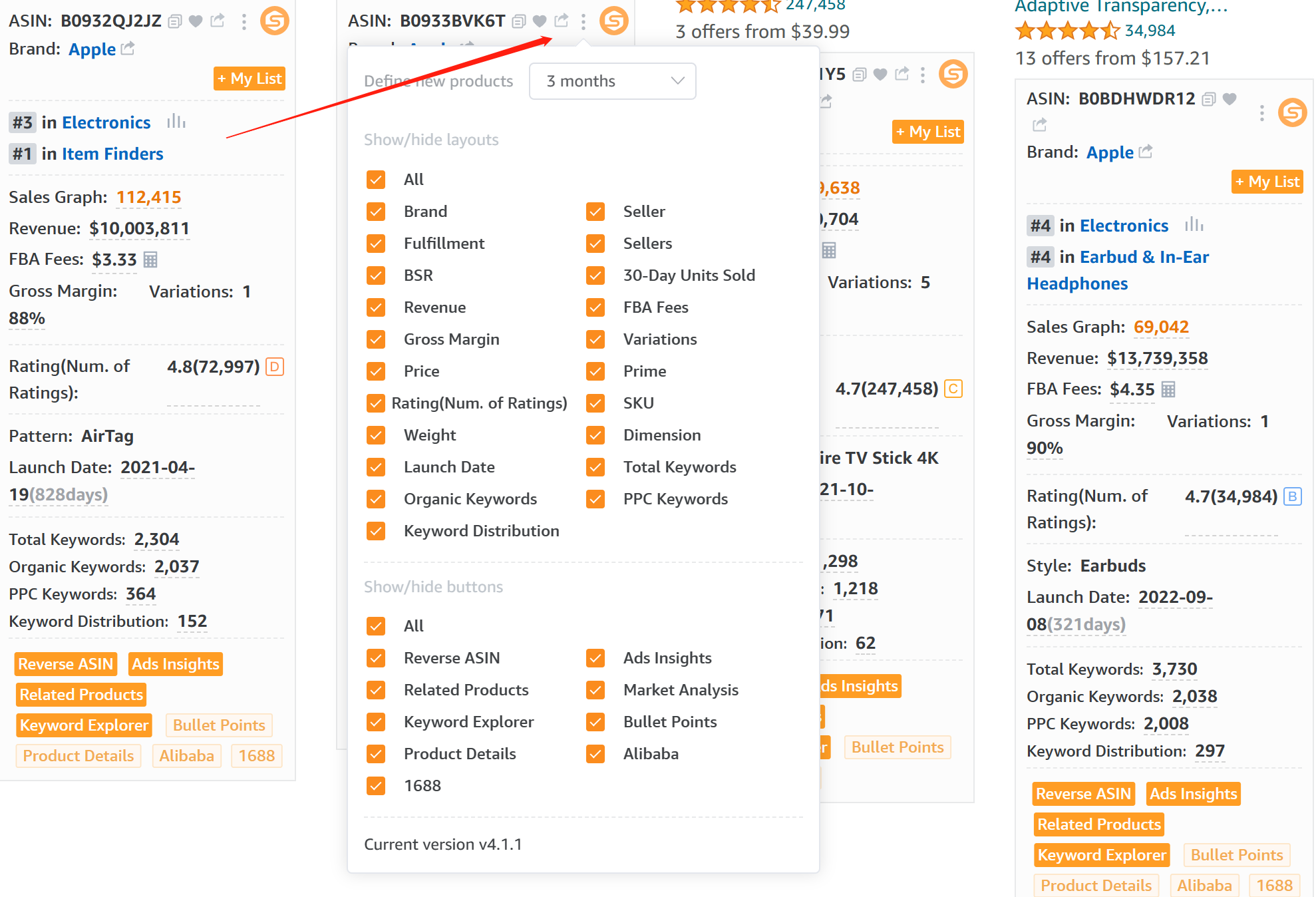 As you can see below, we can copy ASIN by clicking square right after ASIN, We can add product to track, or we can open product detail page clicking arrow.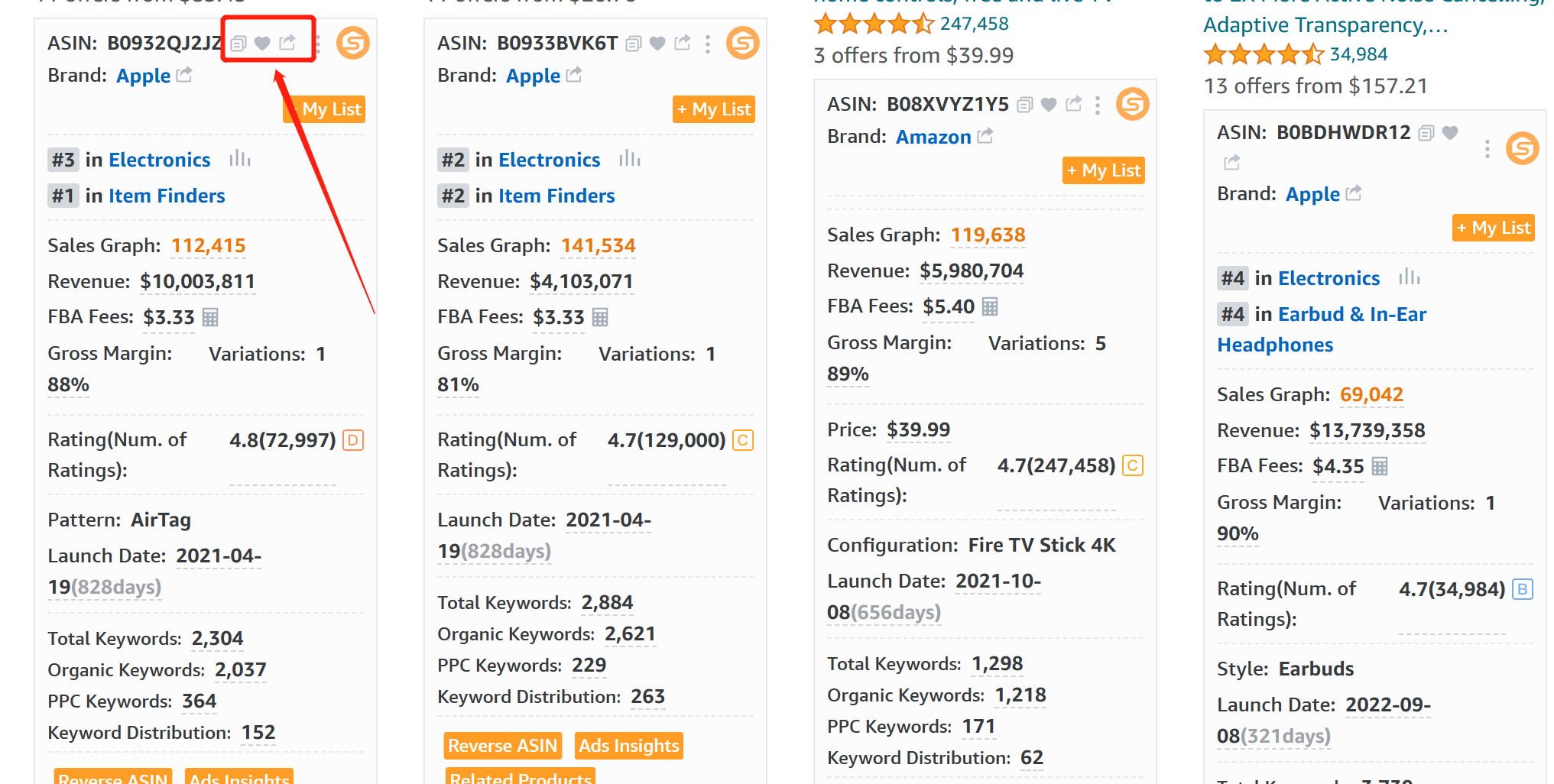 Click the blue text, you will go to the corresponding page.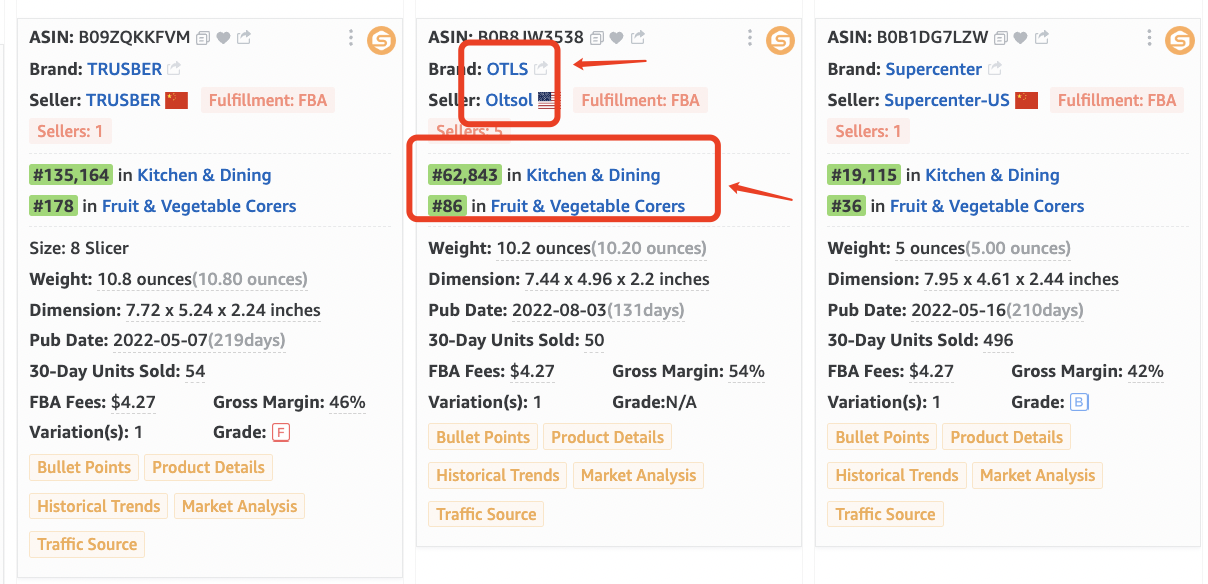 If you go over the text, you'll see the product specifications (Launch date, weight, sizes, FBA fee, gross margin, variations etc…).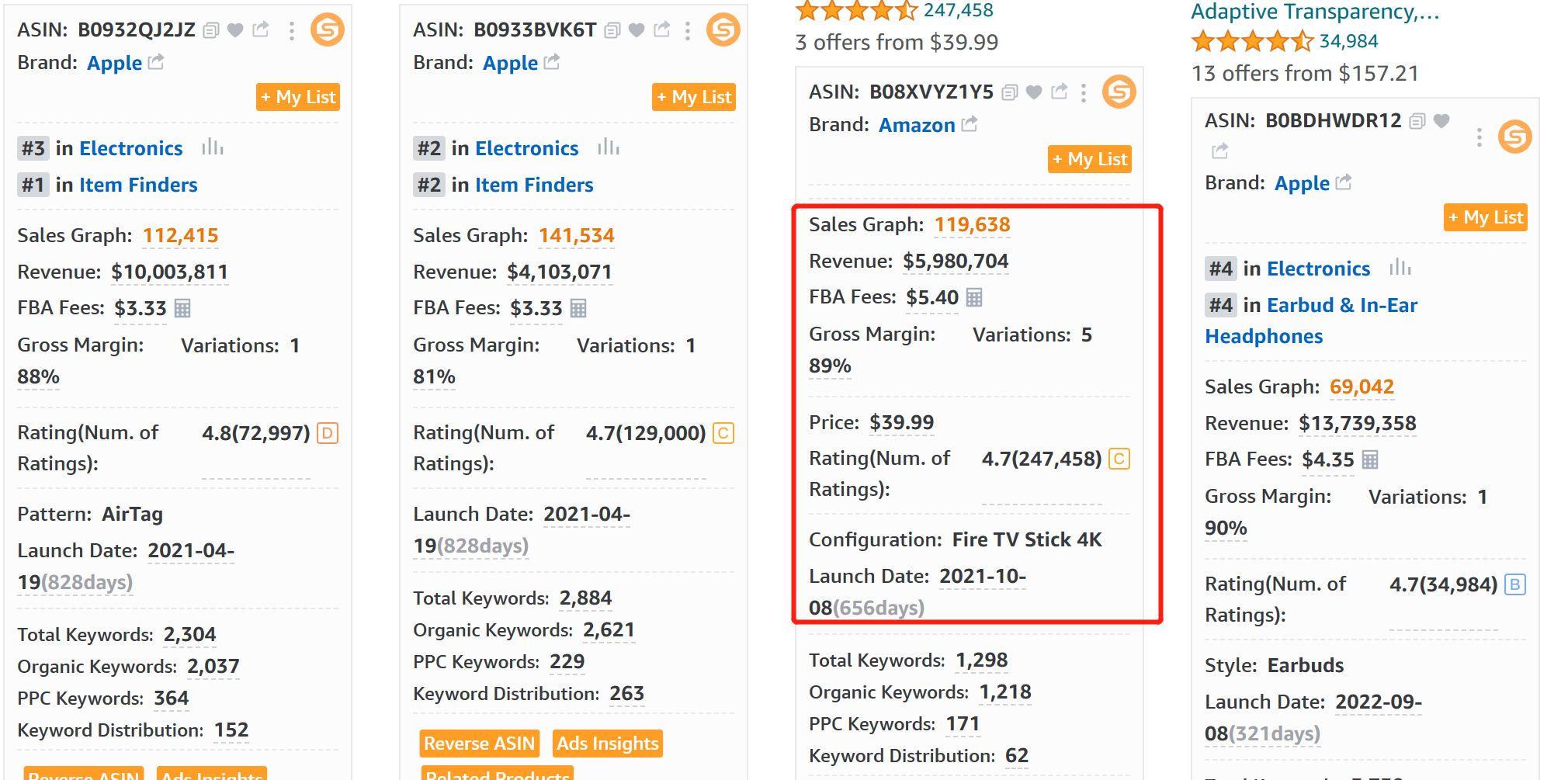 We can see how many keywords there are for a given ASIN. There are 158 keywords overall, 137 are organic and 37 are sponsored.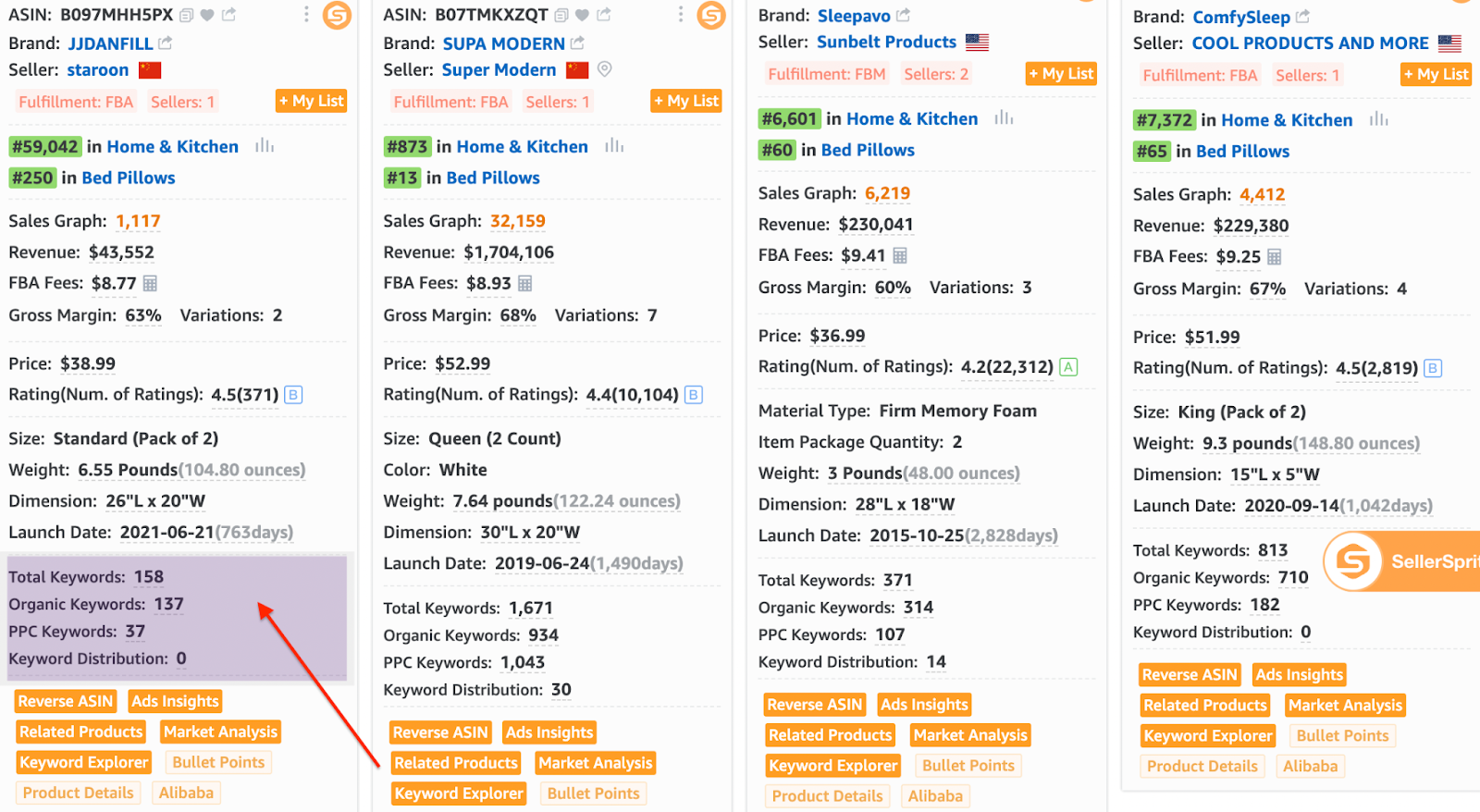 You can get the Sales Historical Trends without going to the product listing page. Just clik there.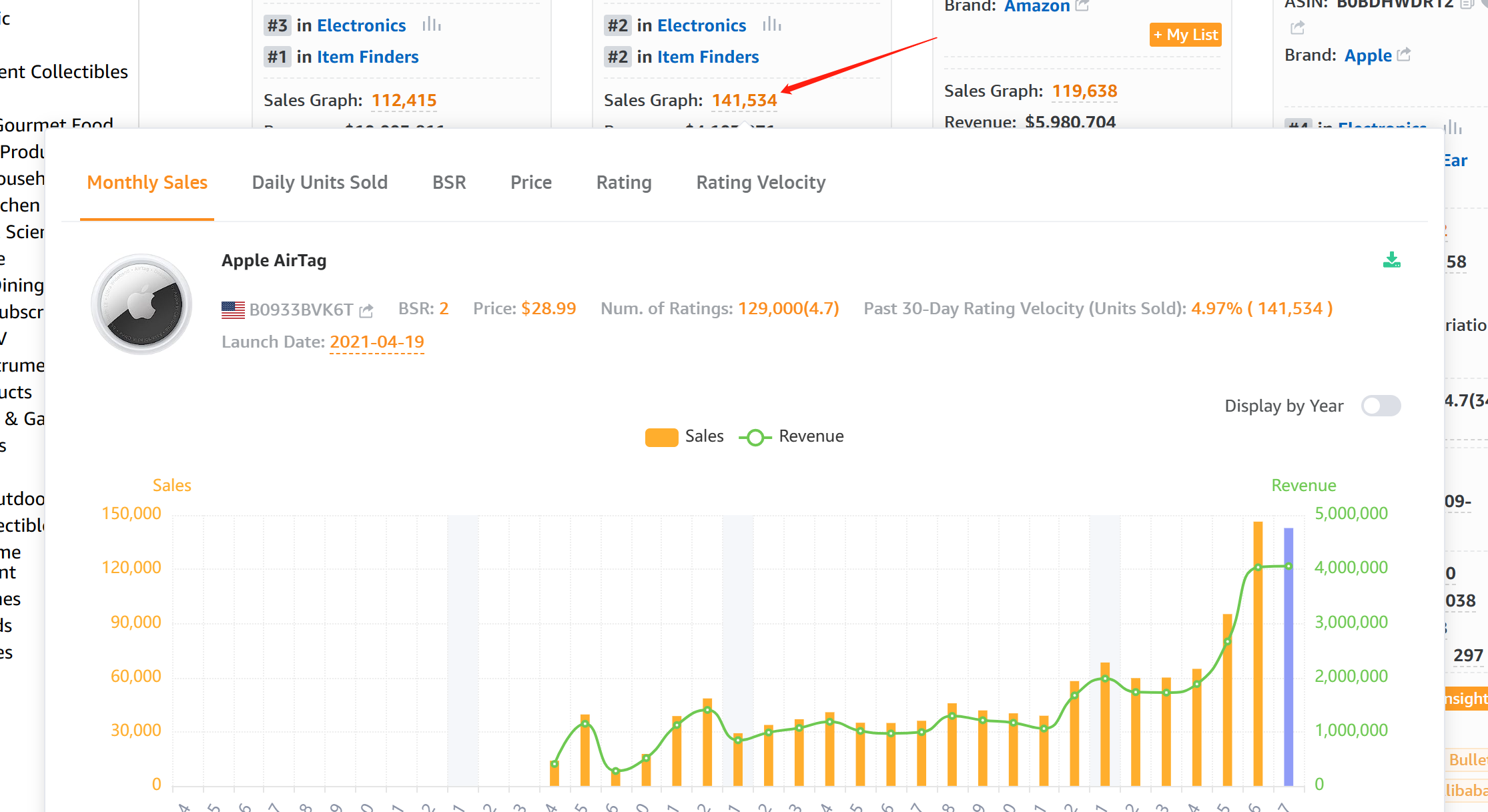 Also we can utilize 8 very powerful tools here. For instance: Reverse ASIN, Ads insight, Market analysis, Search product on Alibaba etc….
They are great tools to explore competitors. You need just click any of them then we will redirect you to web app to see related metrics.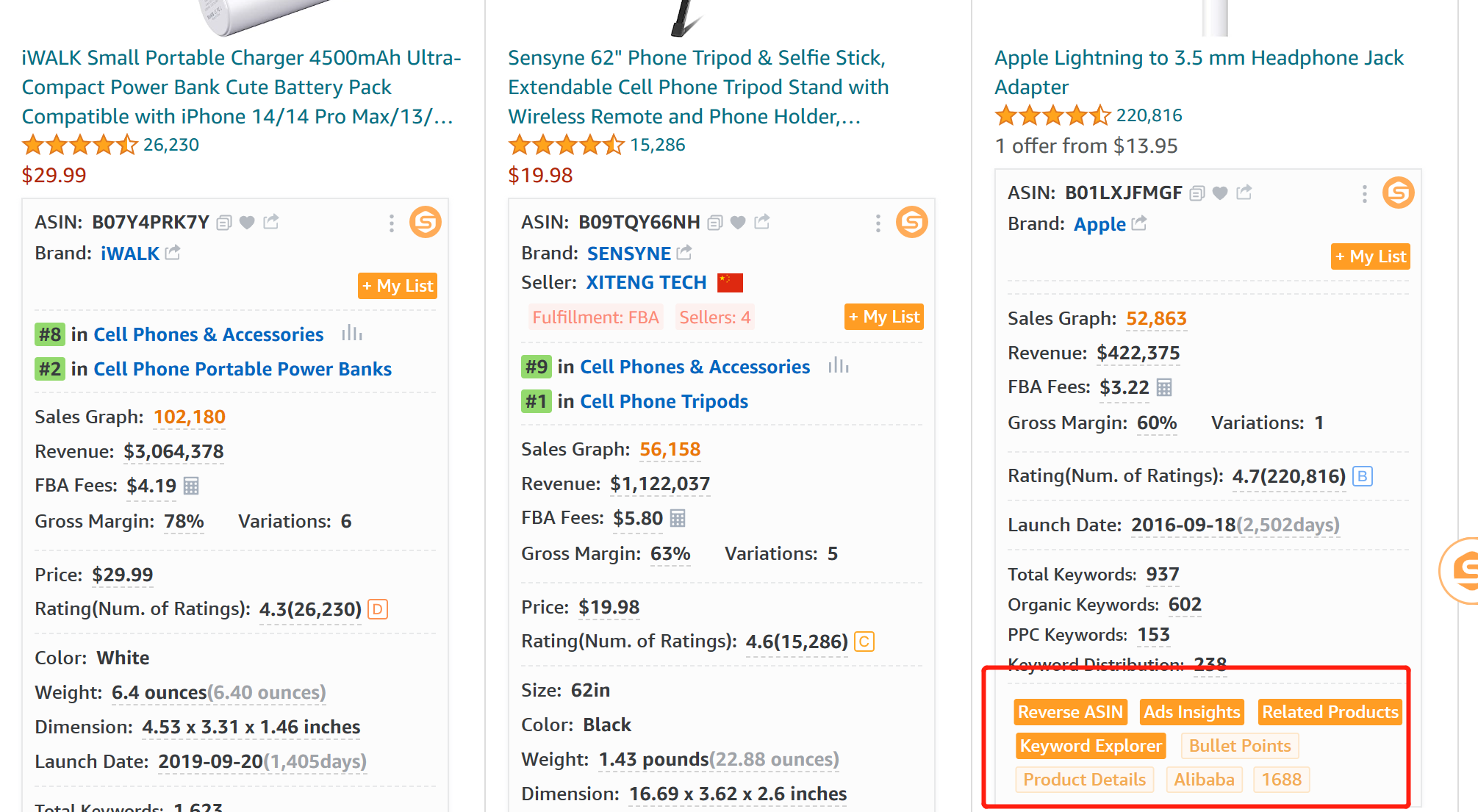 Also, you can get all the detailed info at the ASIN at the top of the product listing page.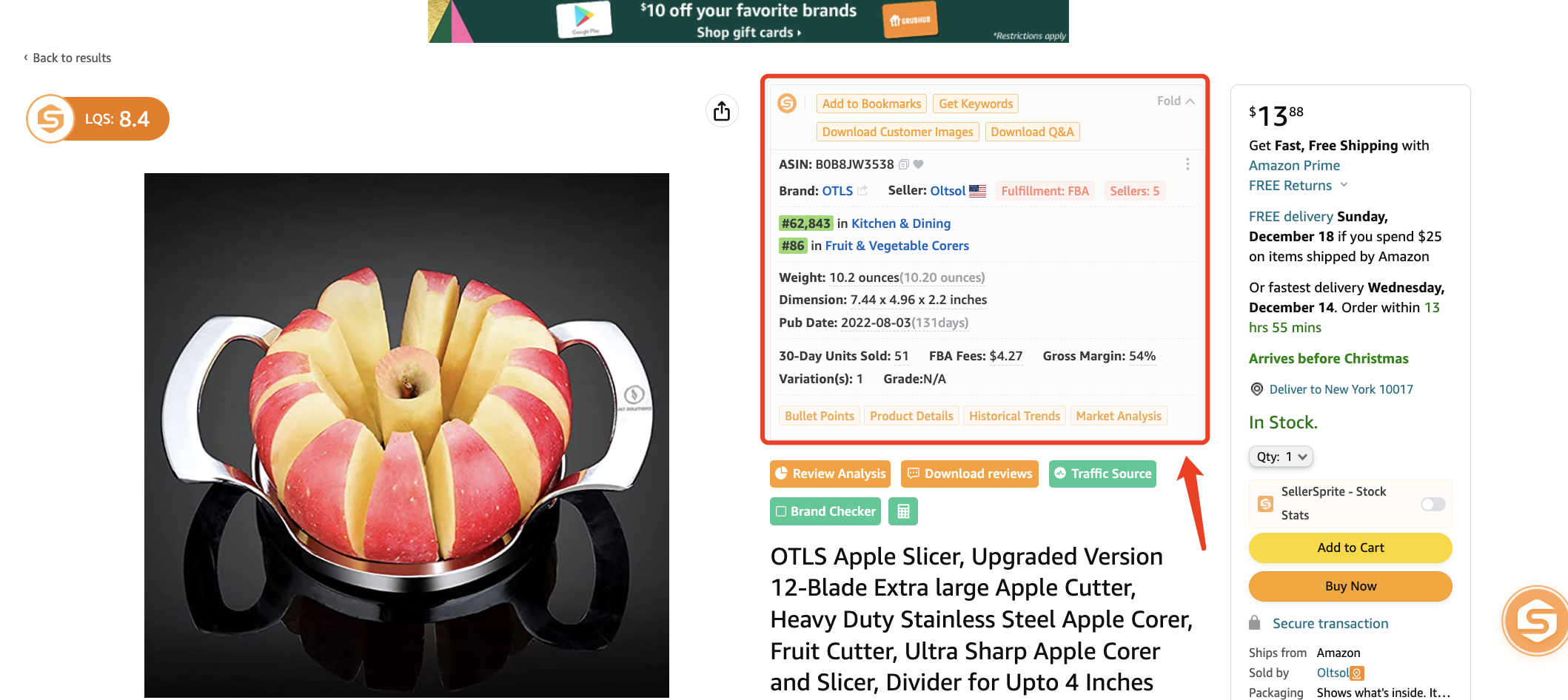 If you want to disable this option altogether, please go to the Settings tab in the extension and move the slider for the "embed on Amazon's Search Page" slider to the off position: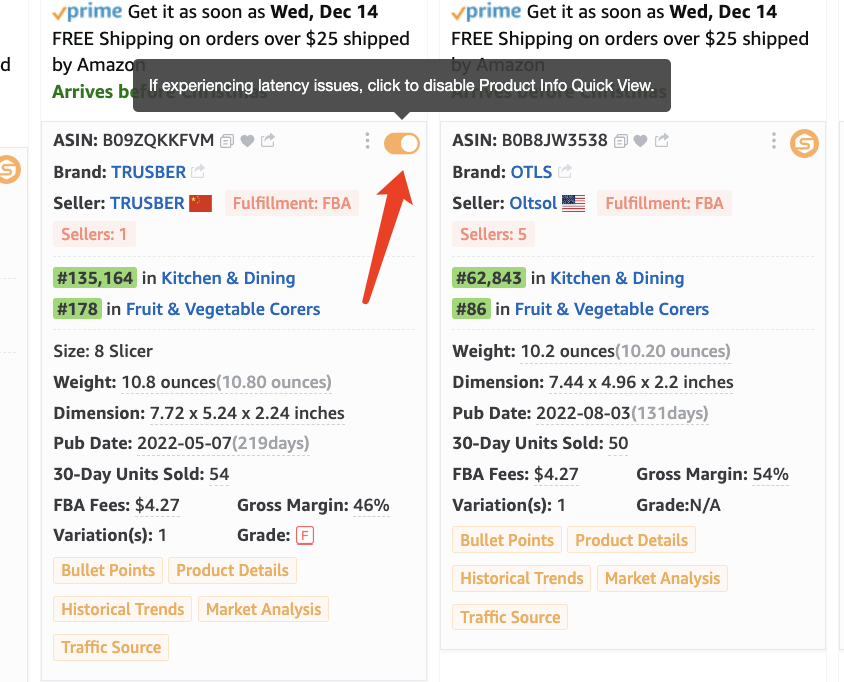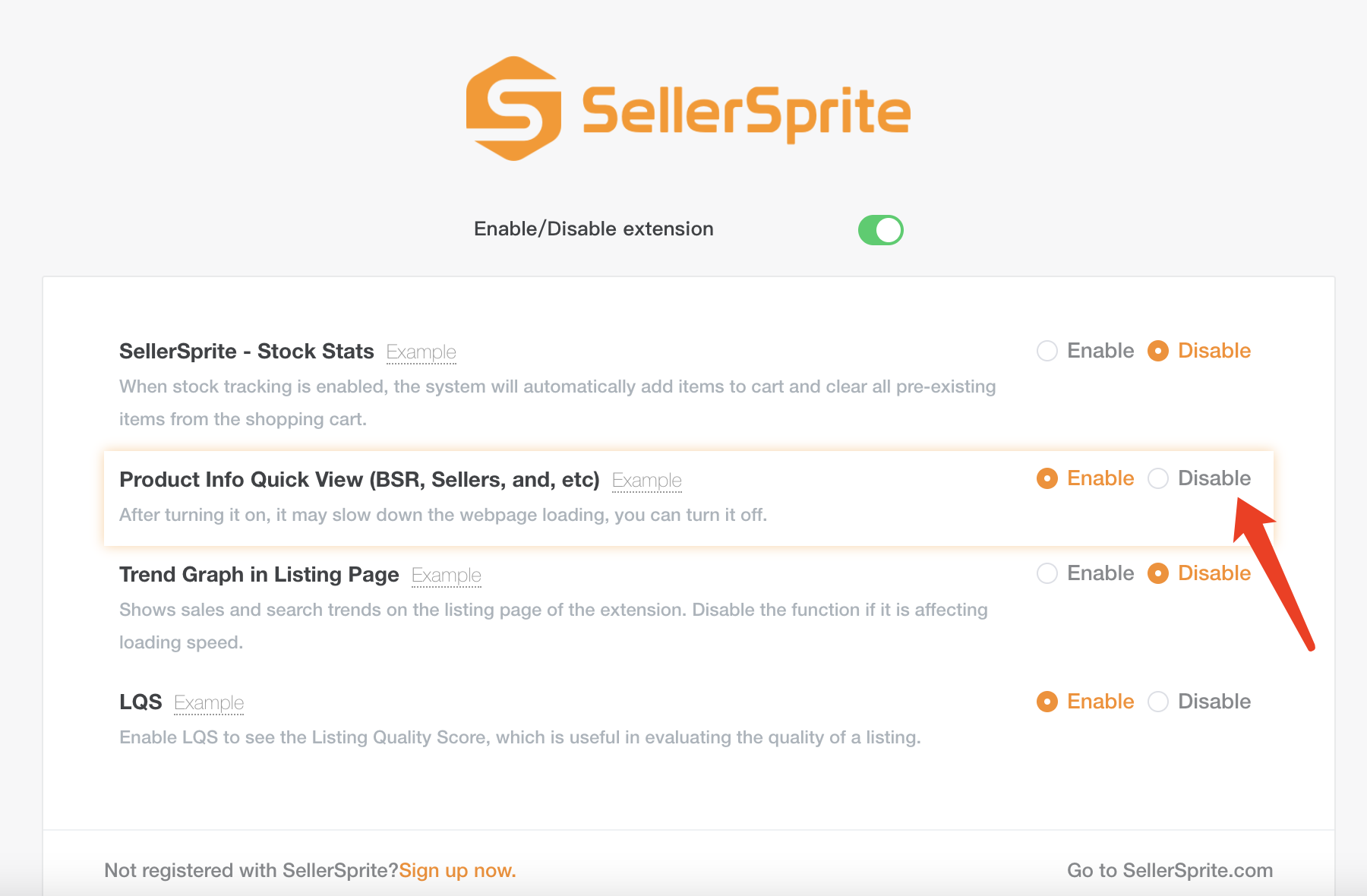 Download SellerSprite Browser Extension