As you know, you can find a Request a Review button inside the Manage Orders dashboard in Seller Central:
While this is a handy feature, you actually need to access each individual order and manually click this button in order to request product and seller reviews, which can be very time-consuming.
Here's where the Bulk Request Review Extension feature comes into play. With this option, you'll be able to simplify this process and request reviews for multiple orders with one simple click saving you tons of time and effort. We even automatically omit requesting reviews for orders that have been returned or exchanged to make things easier!
Now I will show you how to send Amazon review emails with just one click.
First of all, you need to have an Amazon Seller account (with access to the Orders section within Seller Central), plus access to SellerSprite's extension.

Then filter your orders by date. Keep in mind that you can only request reviews for orders that are between 4 and 30 days after the order delivery date. So, choose a date range for orders between 4 and 30 days.
- After filtering the orders by date, click the Request Reviews on This Page button
- The tool will begin processing your request and the text in the button will be replaced by a Fetching Orders message. Keep in mind it might take a while to process your request, so you might see this message for a bit. However, once this step is complete, you'll see a tally of the number of emails that have been sent from the total number of orders (e.g. Requesting Reviews 7 of 34)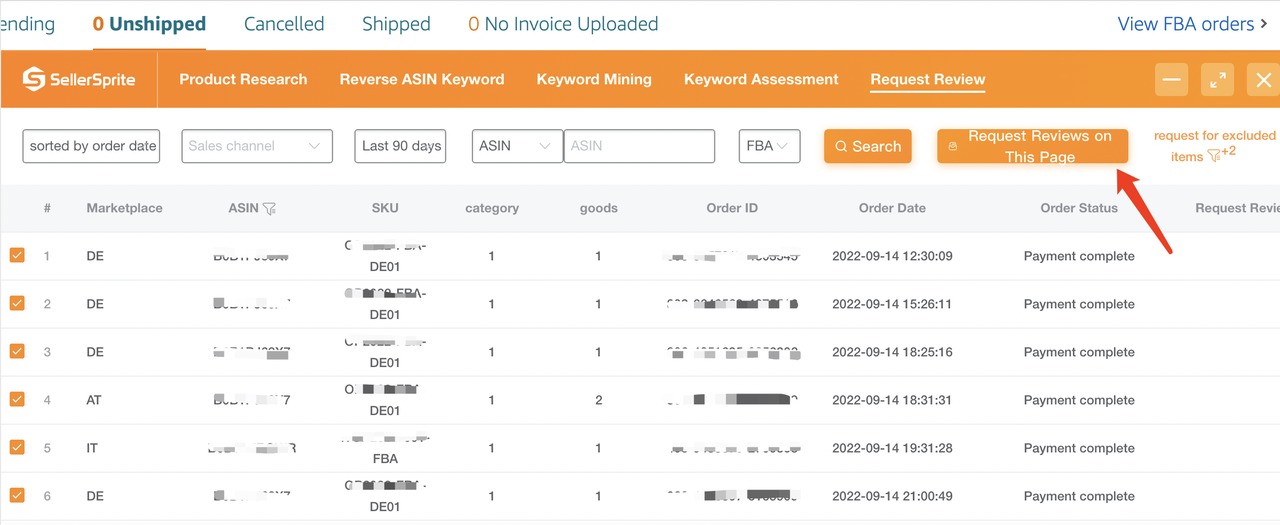 You can hover "Do Not Request", filter 0-3 star feedback orders and Refund orders.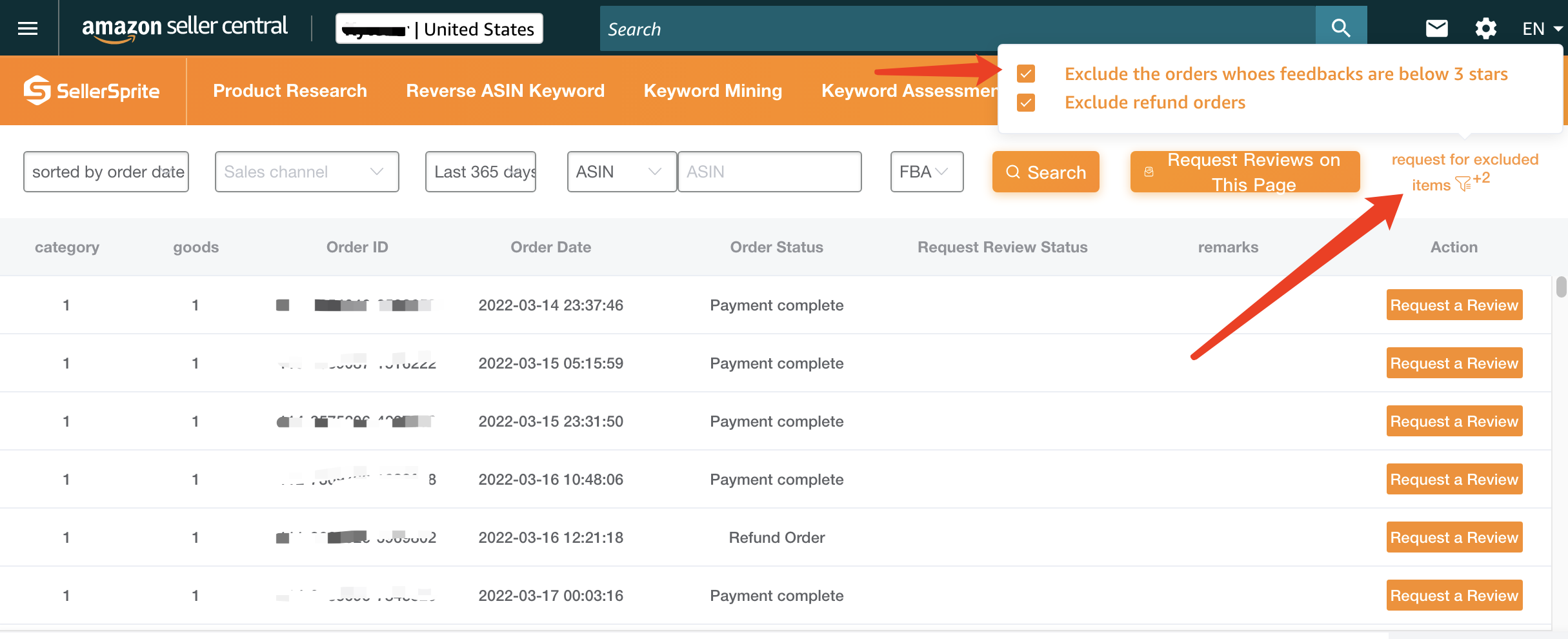 If you have granted permissions to Extension "On all sites" then the option will be enabled by default when you visit the Order details screen in Seller Central --You should see a new Request Reviews on This Page button with the SellerSprite logo as well as individual Request Review buttons on each order.
Request Status:
Eligible Orders → The orders can be sent a request review message
Request Review Sent →This order has been requested review,no messages sent this time
Outside the 5-30 day → Amazon request review only available 5-30 days after an order's delivery date
Others → You'll see this status when an order is canceled or the Amazon API doesn't allow the request to be sent
Refunded Order → Review requests for refunded orders are skipped by default
Failed → Failed to request review