Reverse Multiple ASINs: This feature allows sellers to input up to 20 ASINs at once to get all unique keywords and their ranking related with those products. This is useful for understanding what keywords successful competitors are using.
Let's put ASINs and click search.

Then we get this below.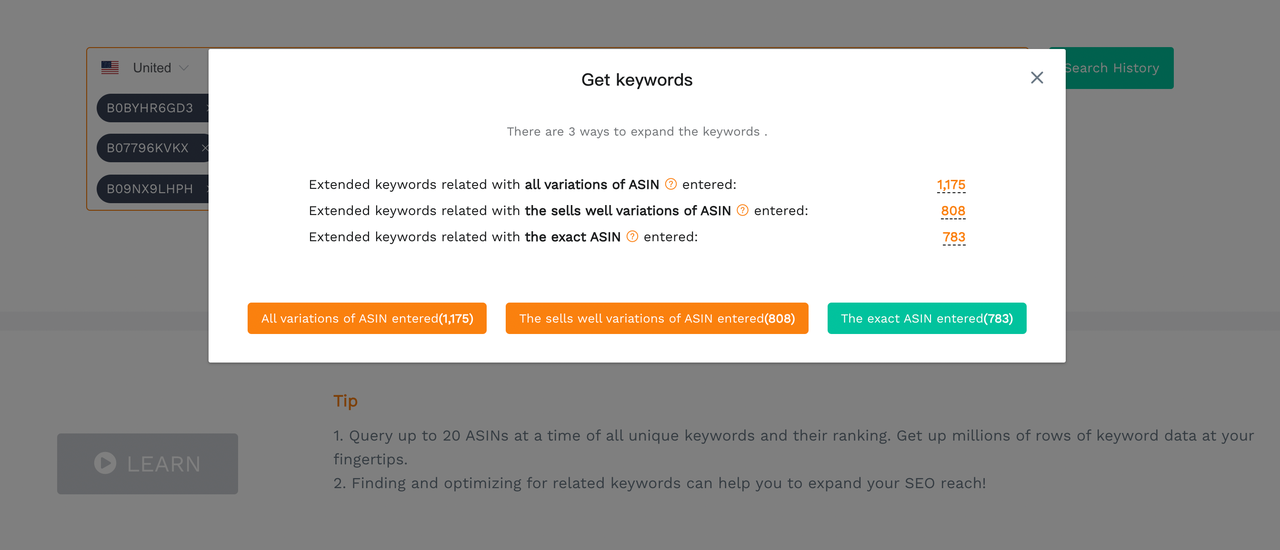 There are three models you can choose from:
-All variations of ASIN entered (get keywords for all variations of particular ASIN)
-The sells well variations of ASIN entered (best selling varitaion's keywords)
-The exact ASIN entered (get keywords for particular ASIN we put)
This can help you get a large number of keywords for consideration. However, not all these keywords will be useful. You will need to filter out less relevant keywords using filter conditions.

Click any of them you wanna do research.
We got 783 keywords now you can see their : Montly search, Monthly purchase and purchase rate, ABA ranking, etc...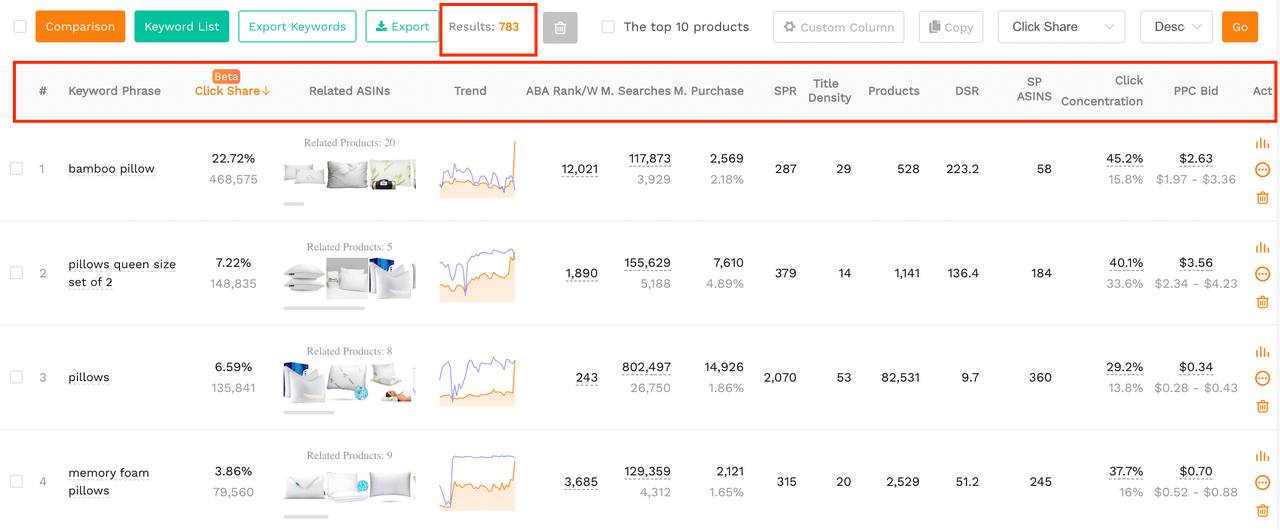 Filtration: We can filter out any of them you think are not related with your products.

Monthly search Min: 1000
Purchase rate Min: 8%
Conversion share Min: 10%
By doing so, we narrow down by 85 Keywords, If you want to decrease amount of Keywords you can use other filtration function to do it, (click share, ABA Rank, SPR etc..).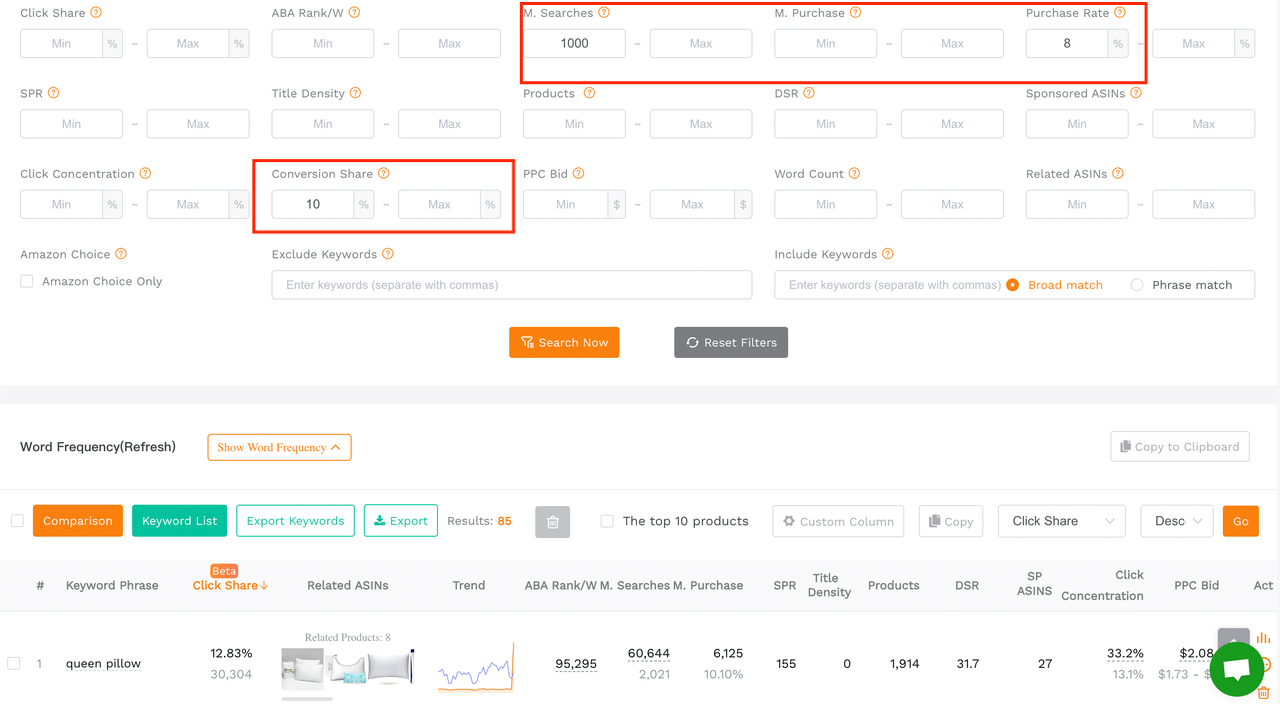 1. When you bring your mouse over Keyword, you can see the 10 most clicked products.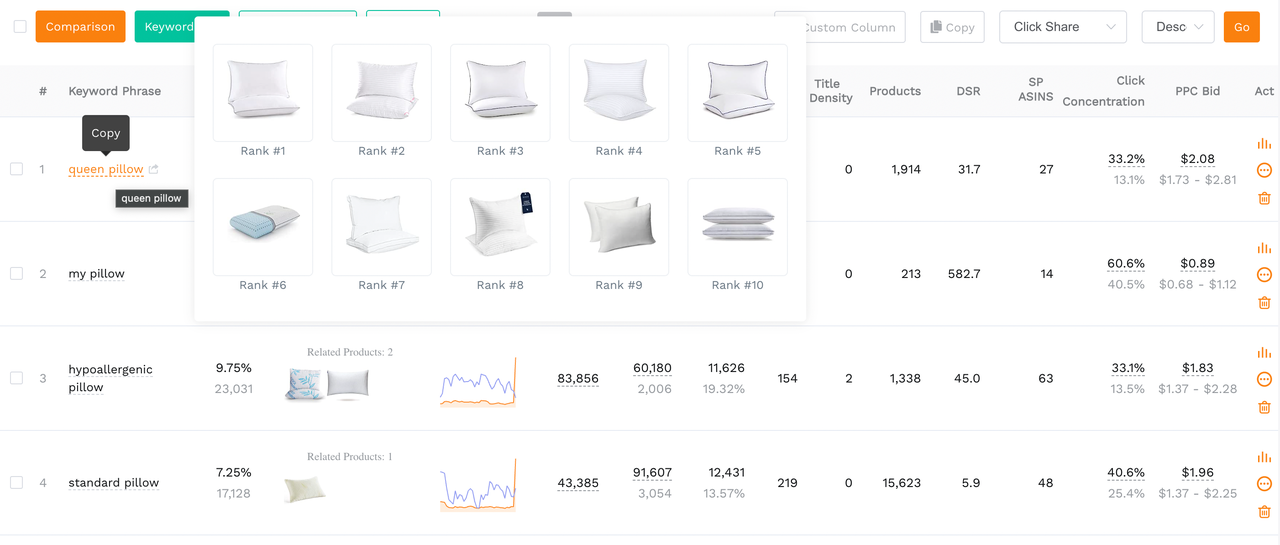 2. You can delete any Keyword you think is not relevant to your product. Deleted Keywords will go to bin.

3. You can export any Keyword's Historical data set such as (search volume, ABA ranking, monthly purchase, PPC bid etc...) by clicking "Export Keywords".
You can also export all keywords current data set such as (search volume, ABA ranking, monthly purchase, PPC bid etc...) by clicking "Export ".

4. You can see only products have Amazon Choice badge by "Selecting this".

5. You can sort products according to different metrics as below (Ascending or descending). You just need to select it from the box and click "GO" it will be sorted as you requested.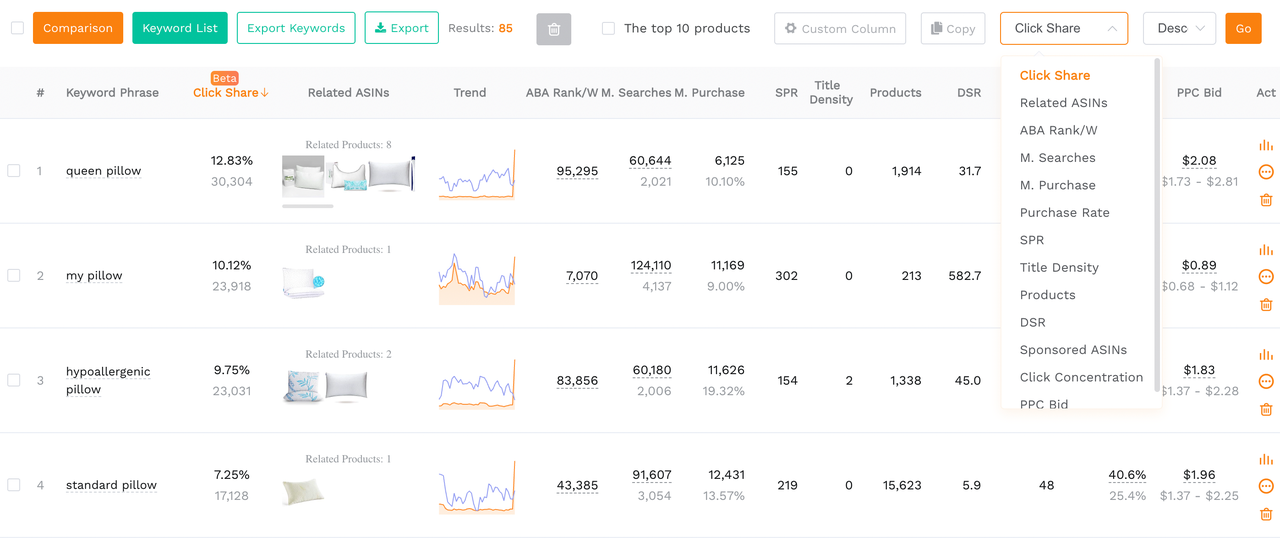 6. When you bring your mouse over this line graph, you can see Keywords Search volume, ABA ranking and Year over year.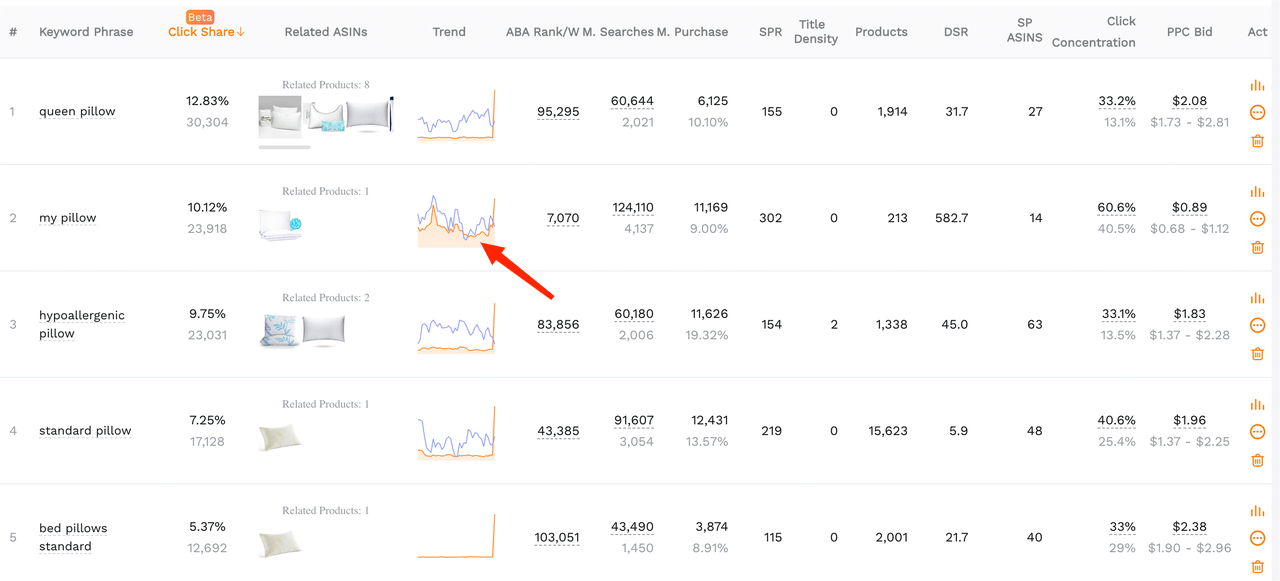 7. SPR: Unite product need to be sold to get 1st page rank between 1-8th position.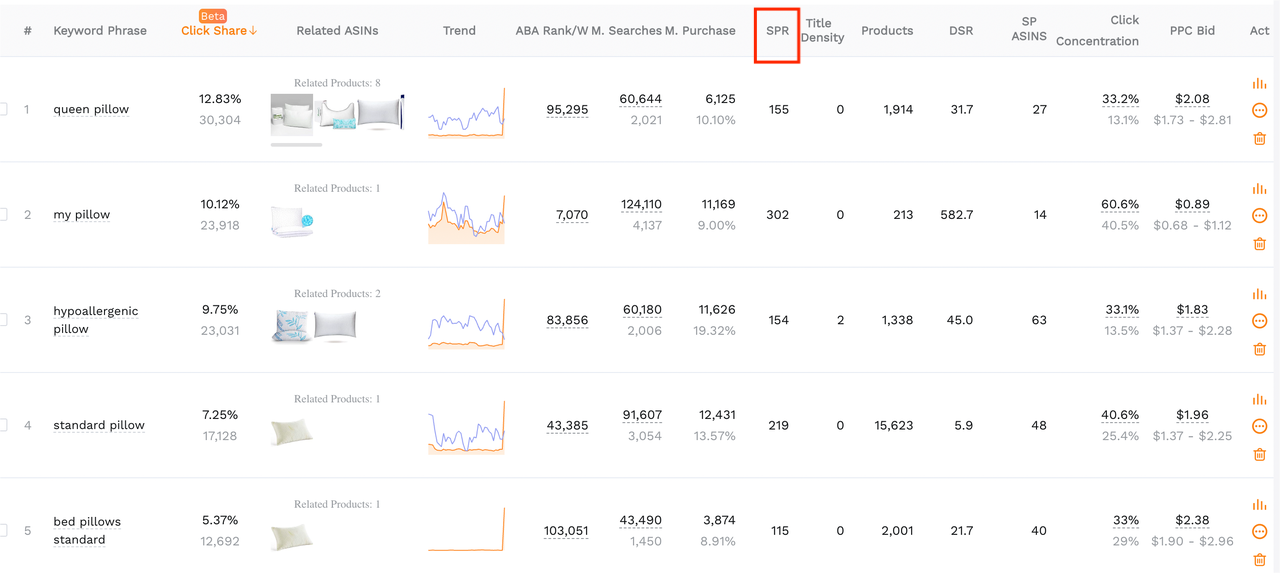 8. Products: Number of products use this particular Keyword on their listing.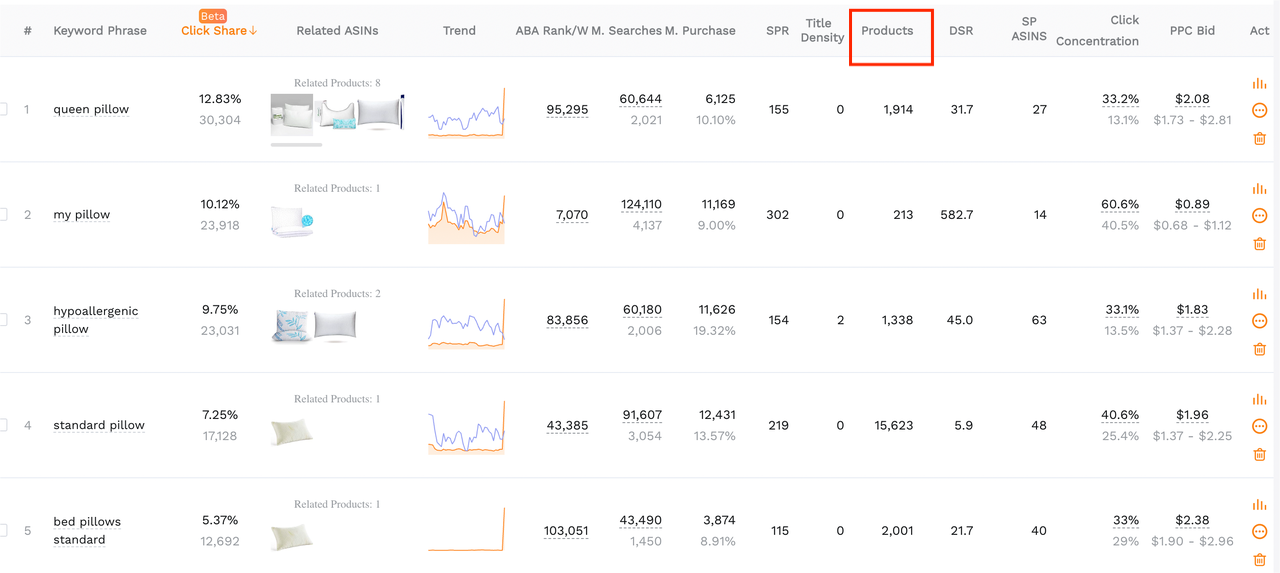 9. Click concentration: You can see Click contentration of Keyword and when you bring your mouse over %, the number under shows the 3 most clicked product and their click concentration.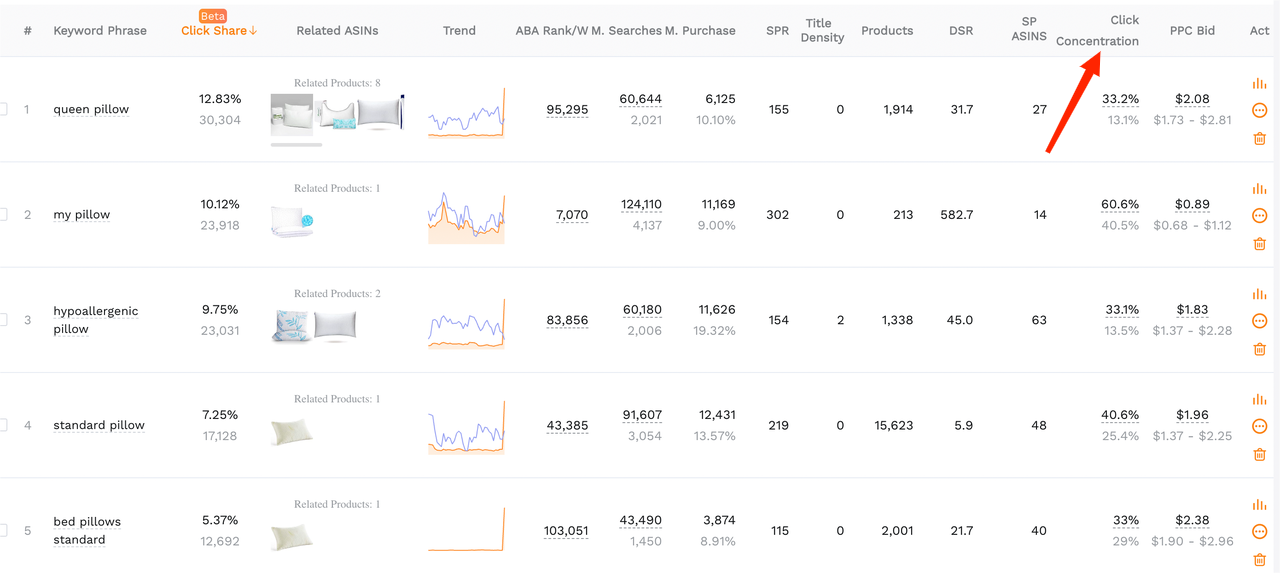 10. Market Analysis: The average price of products when we search this speciific Keyword on amazon, and also at the buttom you can see Amount of raitings and its average.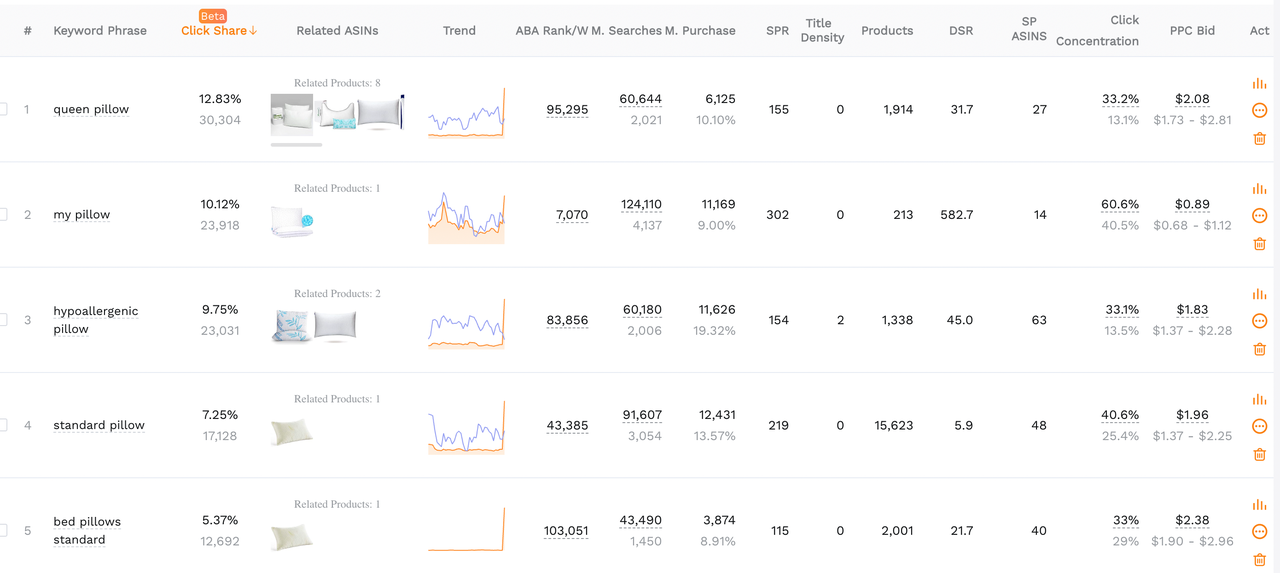 In summary, the SellerSprite Reverse Multiple ASINs tool provides an in-depth analysis of compatitors and, help sellers with critical insights to get keywords the compatitors use.
Please let we know any questions you have on the comment section.We are always here to help you.
Happy selling.