1. Log in to the main SellerSprite account, enter [Profile] - select the [Child Account] module - click [Create Child Account].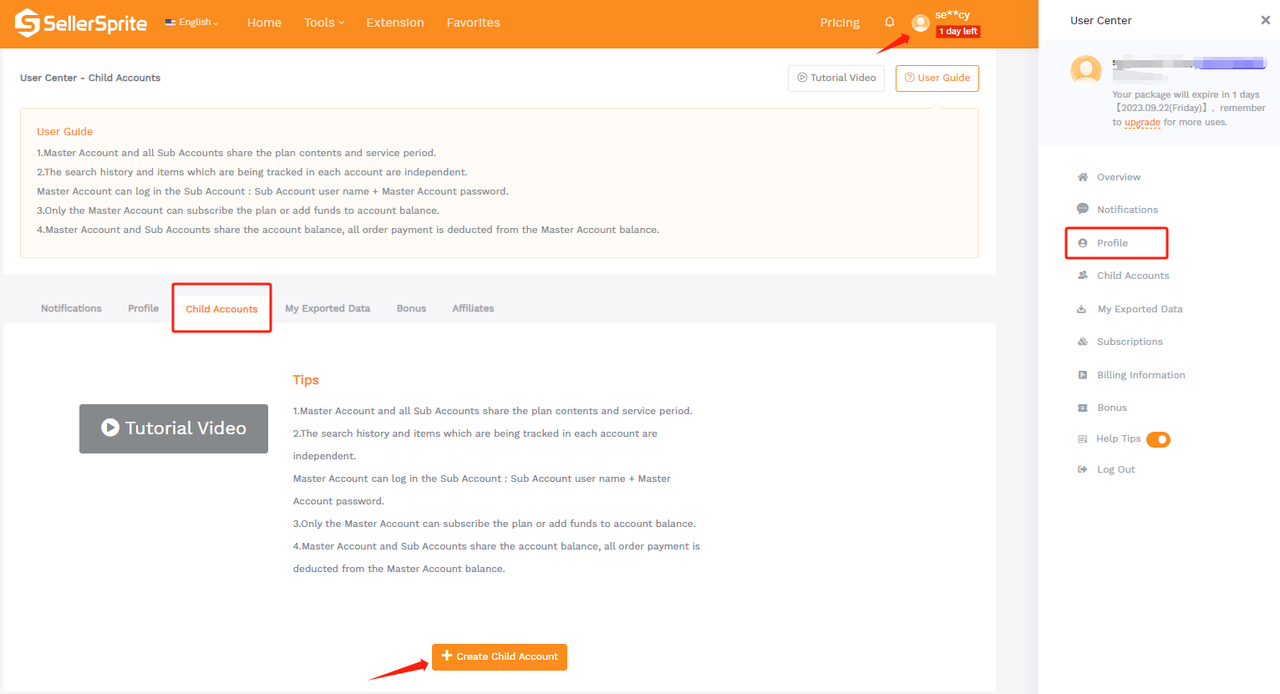 2. Set basic information. Nickname, department, login name, password are required.
Among them, the login name is 6-15 letters and numbers (for example: abc001), and the password is 6-15 letters or numbers (for example: 123456).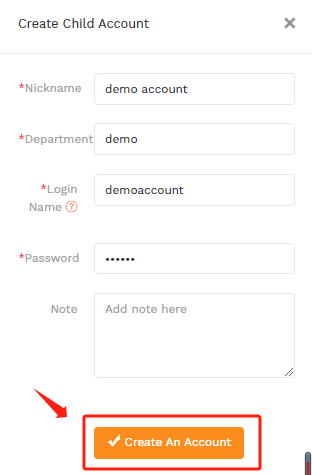 3. After filling in the basic information, click [Create An Account] to complete adding the child account.
The successfully added child account will appear on the "Child Accounts" page. Send the child account information to the relevant personnel, and you can log in using the child account login name and password.

Note: A child account only supports one person online at the same time. If other people log in to the same child account at the same time, the logged-in user will be forced to log out.
Child Account Management
On the [Child Accounts] page, the main account can activate or deactivate the child account, and can also edit and modify the child account information and password (the child account itself can not change the password);
After disabling the child account, the child account will not be able to log in and use. You can re-activate the use rights of the disabled account by activating the child account.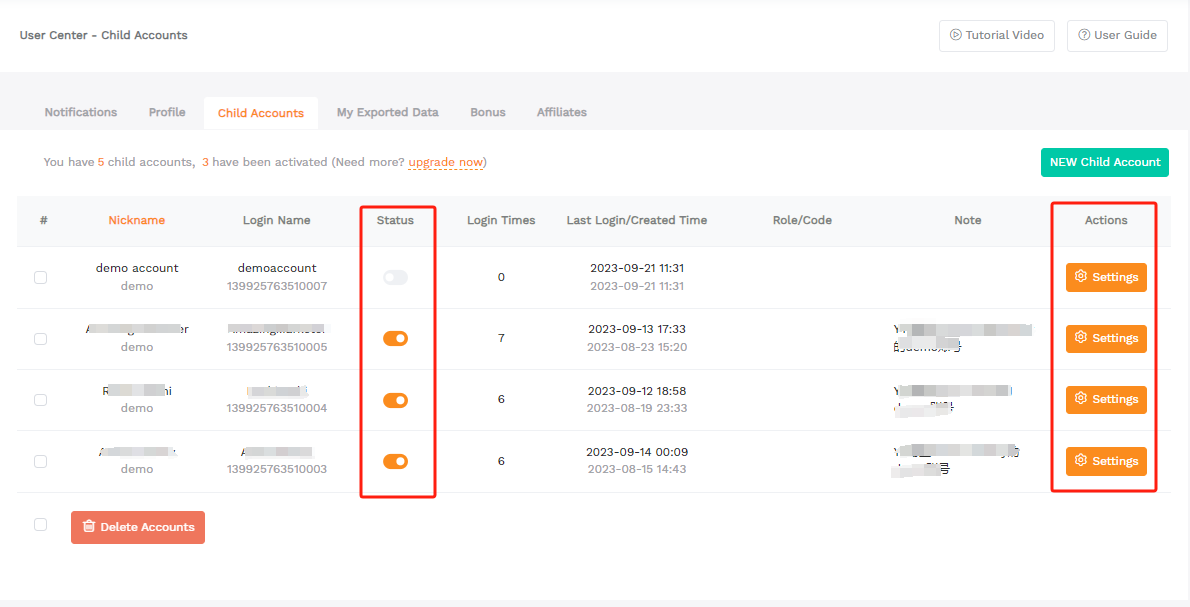 After the child account is created, it defaults to the [Activated] state. There is no need to manually click to activate it. You can directly log in with the account number and password of the child account to use it.
Note: The main account can only create child accounts within the quota of its own account, subject to the activation status. Disabled child accounts do not occupy the child account quota (for example: the user has and created 3 sub-accounts, and disabled 1 sub-account. account, you can add a new sub-account).