For a long time, most sellers used the traditional product research method: focus on the "Best Seller Rank", "Hot New Release" and "Movers & Shakers" all the time.
However, these lists only include the top 100 Listings, while others are unavailable to see. Moreover, thousands of people are preparing to sell the so-called "hot cake".
What's more, you can only see the sales ranking of products through the list, rather than the competition of the whole category.
How to use Amazon tools to select products?
Take SellerSprite as an example.
1. Product Sprite - Product Research.



2. Set the criteria.
Today, we take the "Kitchen&Dining" in US as an example.



The feature of most BlueOcean products are as follow:
1. The sales volume is not too big but can be ranked into the top 5000 of BSR;
2. The competition is small and the monopoly is low. The reviews of top products are generally less than 200;
3. The price is moderate;
4. The launch time is basically within 1 year.
Let's filter the data according to the above criteria.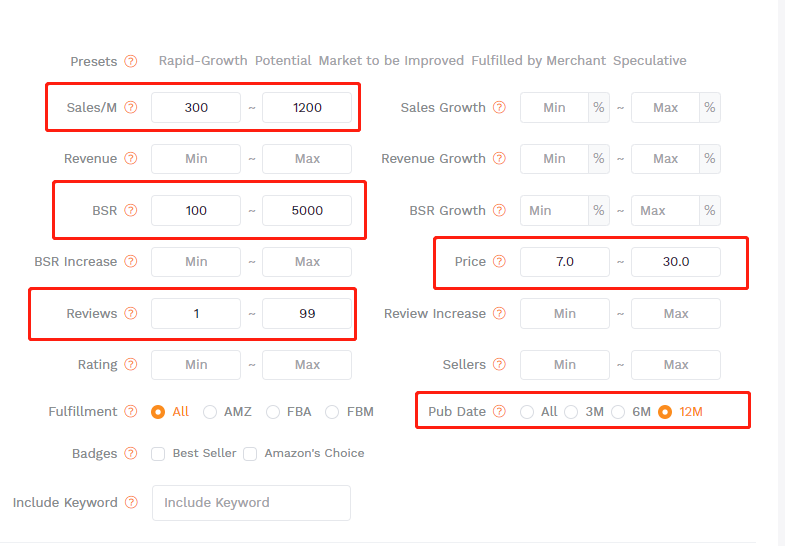 3. Market Analysis.
There are 247 search results.
Take "Mandolines & Slicers" as an example.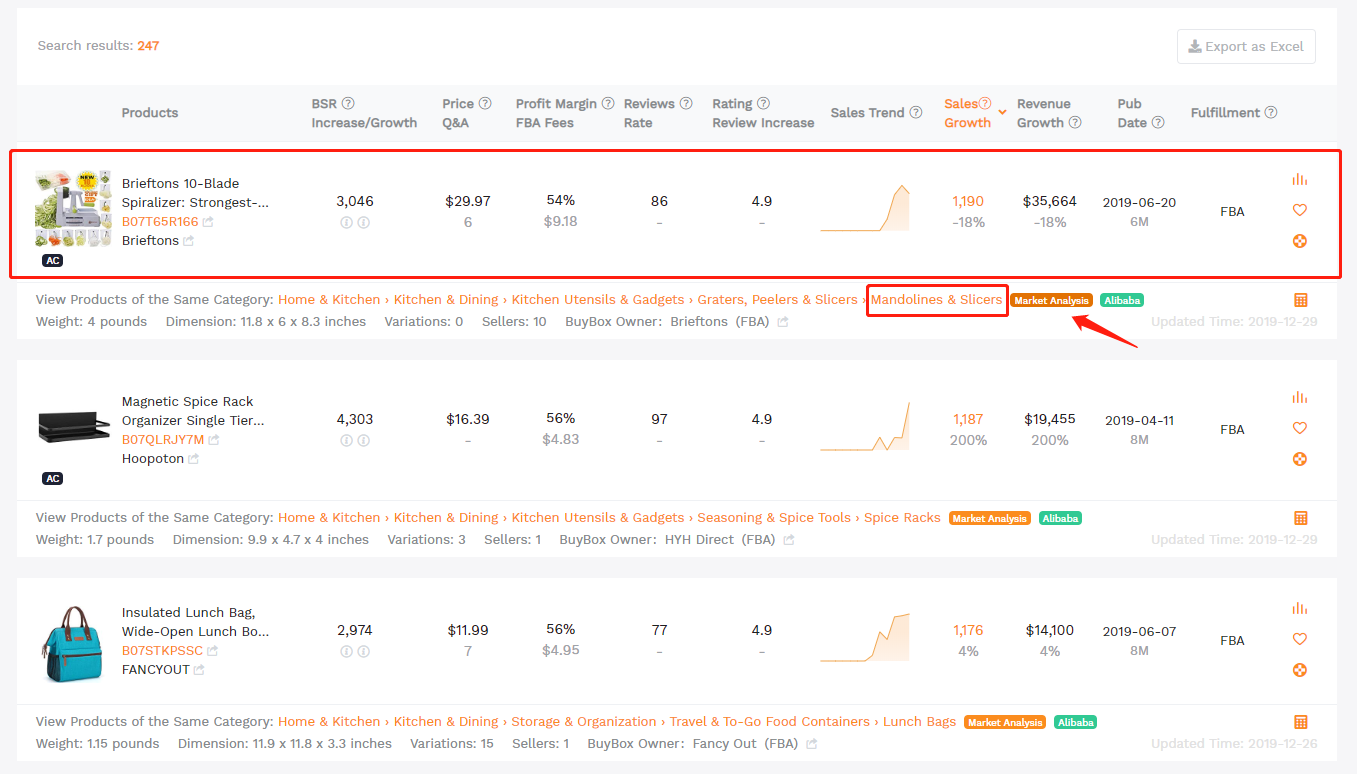 This product's sales is 1190, reviews is 86, and the profit margin is 54%, which seems good.
However, we will not be so optimistic if we make a deep analysis of this subdivided market.
For the industry demand and trend, the sales volume is not too big and the searches trends of core traffic keywords is stable, which means that it does not have seasonality.


For commodity concentration, it is the ratio of the top 10 products' sales to the total 100 Listings' sales, which can accurately judge the monopoly of this subdivided market.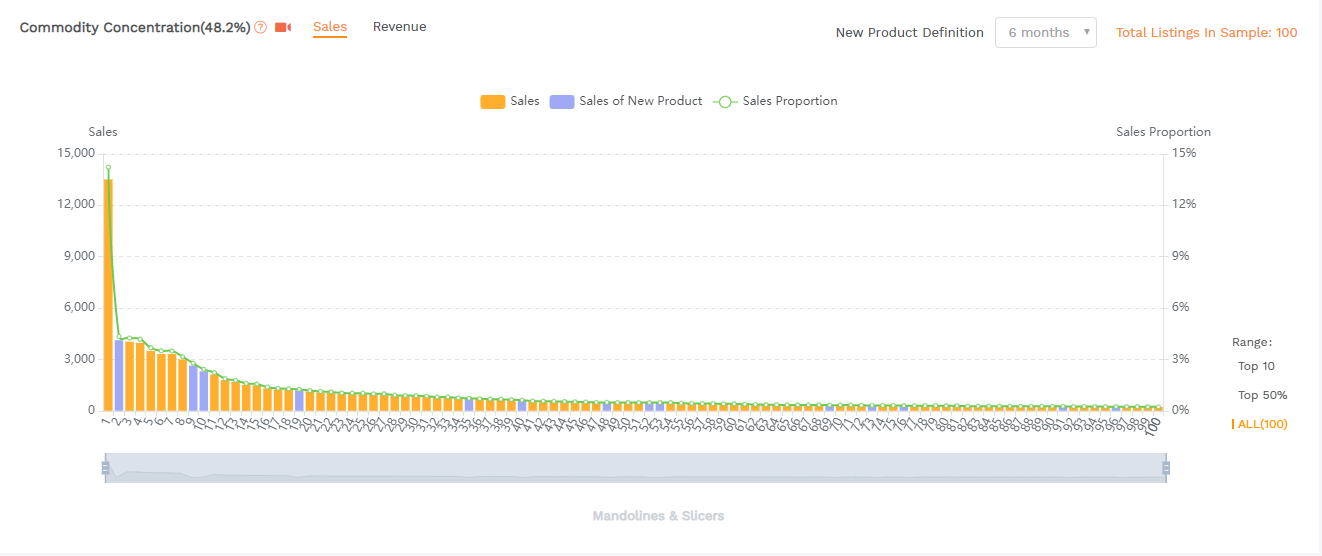 We can see that the commodity concentration is 48.2%, and the new product seems to have some opportunities.
For brand concentration and seller concentration, we can see that this market is seemingly monopolized by big brands and sellers, which shows that new products have a high barrier to enter this market.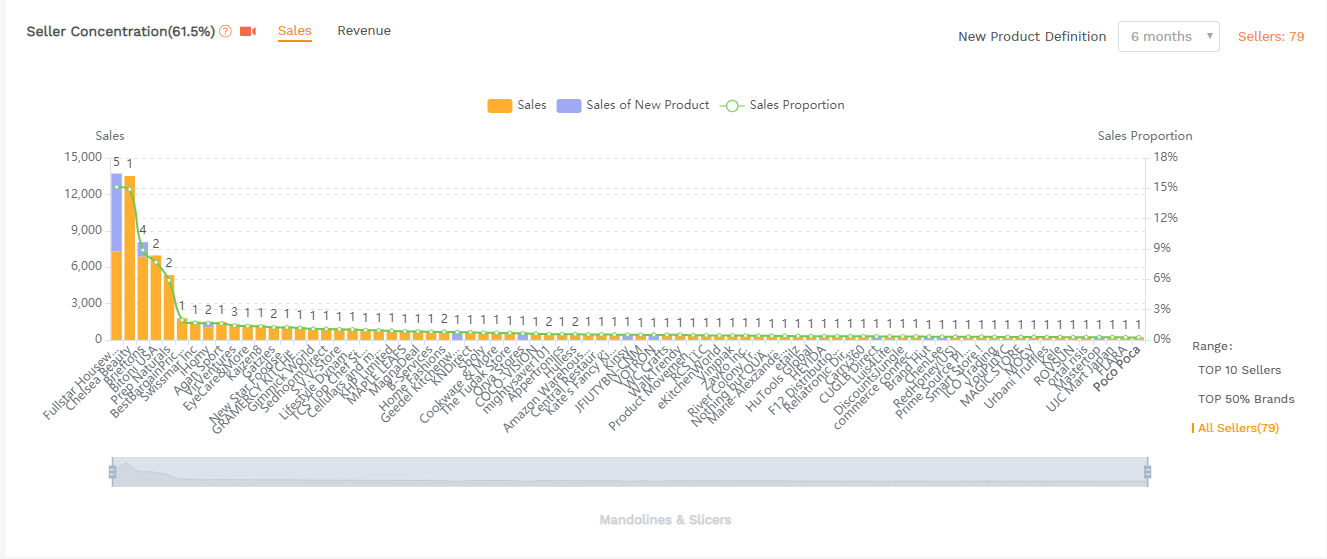 Using the above methods for the data-based filter, you can quickly eliminate products with fierce competition and find BlueOcean products as soon as possible, which can greatly improve your product selection efficiency and accuracy.
You can utilize SellerSprite to find one product that suitable for you. :)