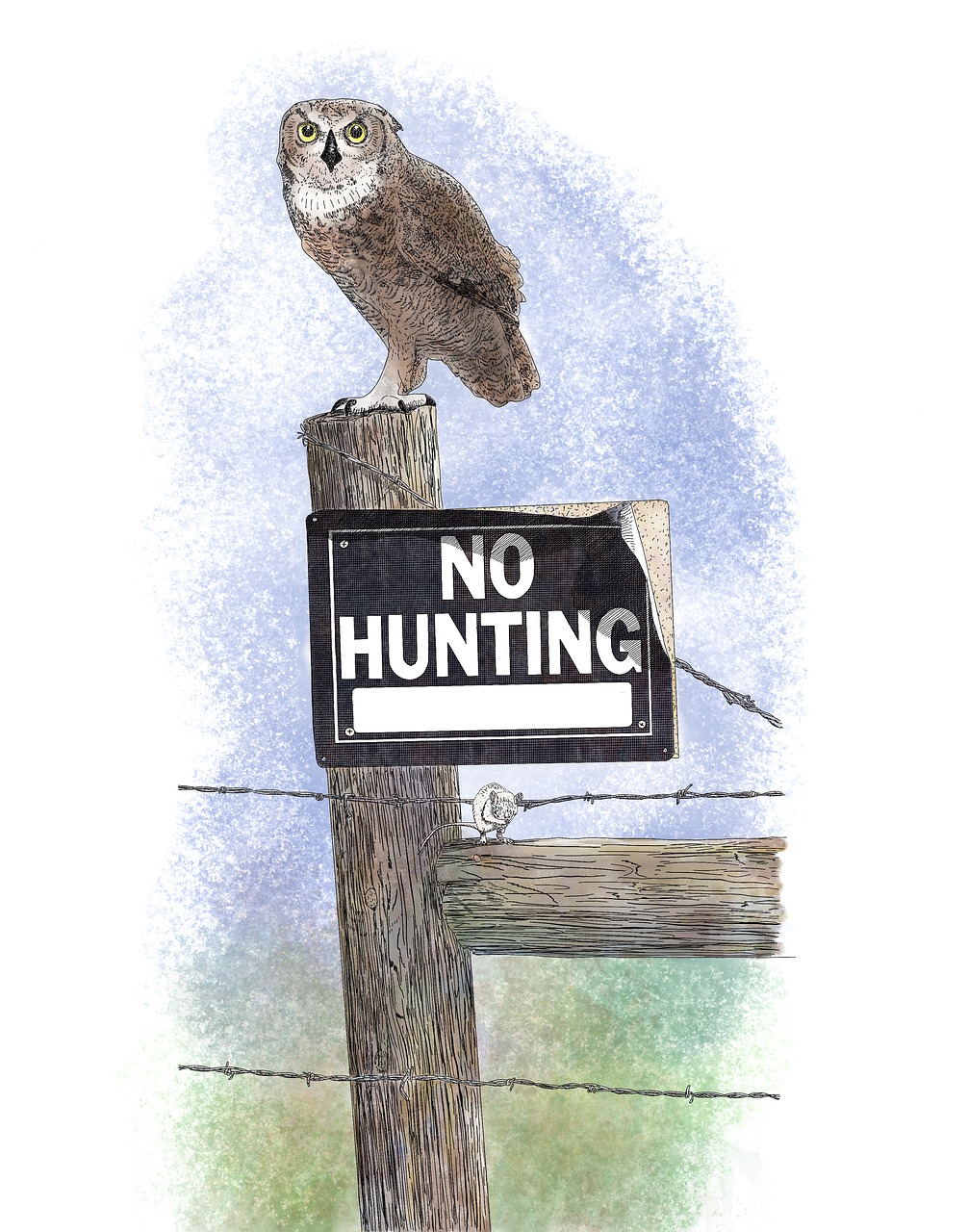 E-commerce has grown exponentially in recent years, and Amazon is at the forefront of this revolution. With the Amazon FBA program, selling products has become easier and more profitable than ever. However, success on Amazon is not guaranteed; it requires careful product selection, market analysis, and profit calculation – a process we'll refer to as "profits hunted." In this guide, we will walk you through how to become an Amazon profits hunter, using tools like SellerSprite for market analysis, product research, and profit calculation.
Getting Started: The Amazon Profits Hunter Journey
To start your journey as an Amazon profits hunter, you need a solid foundation. This involves understanding the Amazon marketplace, recognizing profitable products to sell on Amazon, and leveraging tools like SellerSprite to analyze markets and calculate potential profits.
Understanding the Amazon Marketplace
Amazon is not just a platform for selling products; it's a competitive marketplace with millions of sellers vying for customer attention. Understanding this marketplace is crucial for any Amazon profits hunter. You need to know which products are in demand, which categories are most profitable, and how to navigate through Amazon's seller guidelines.
The Amazon marketplace is divided into numerous categories and subcategories, each with its own set of best-selling products. According to a Statista survey, small and medium-sized businesses on Amazon top the charts in categories such as Toys & Games, Health & Household, Beauty & Personal Care, and Home & Kitchen. These categories typically have high demand and consistent sales, making them excellent starting points for new sellers.
Identifying Profitable Products to Sell on Amazon
The next step in your profits hunted journey is to identify profitable products to sell on Amazon. Here, tools like SellerSprite's Product Research tool come in handy.
Using SellerSprite's Product Research Tool
SellerSprite's Product Research tool offers access to a comprehensive database containing robust product data for hundreds of millions of items on Amazon. With this tool, you can quickly identify the most profitable products to sell in the marketplace.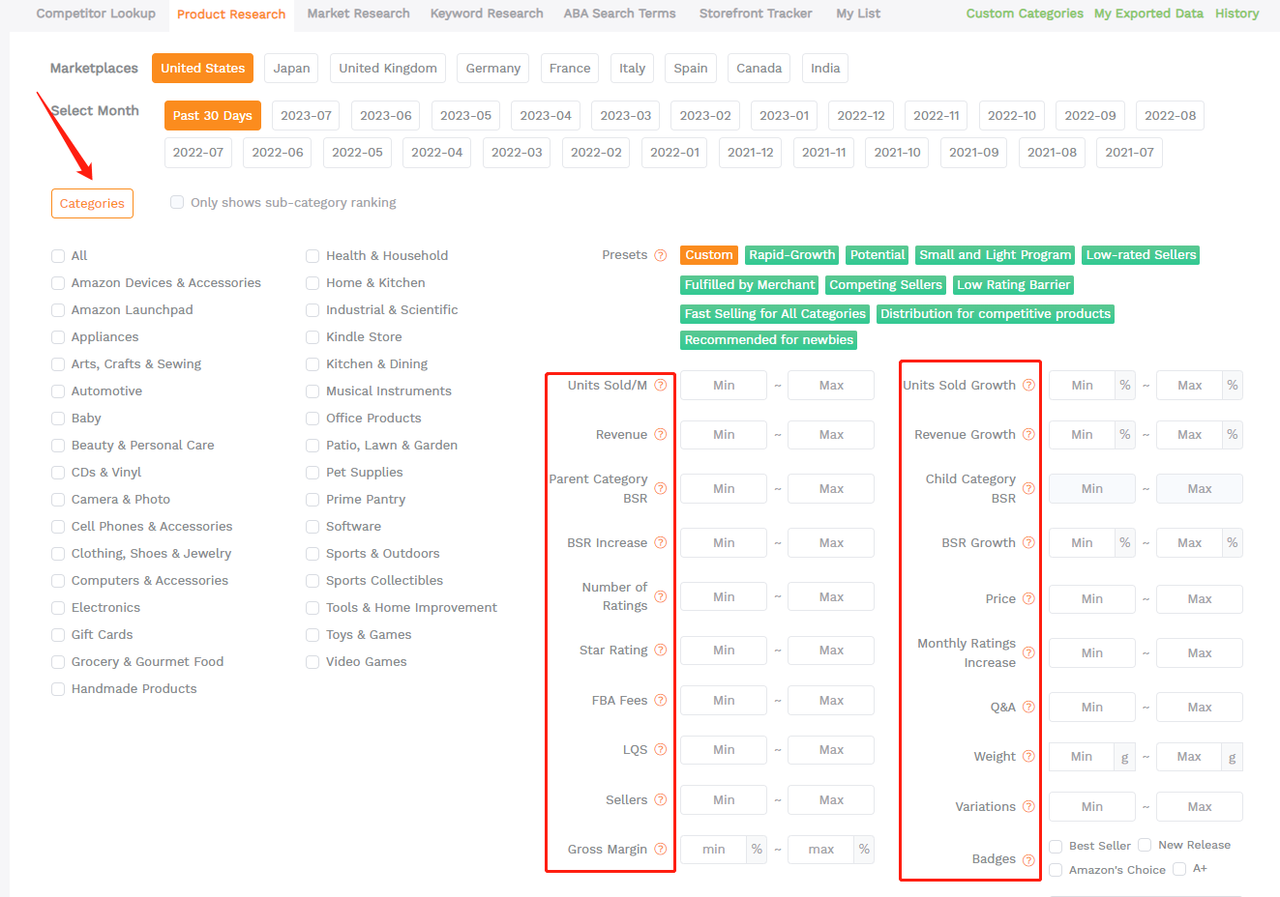 To use this tool, you need to:
1. Open the SellerSprite Product Database.
2. Enter your product criteria using the search filters. These filters include sales, size, price, ratings, and more.
3. Refine your search using options like "New Products" and "Trending Products."
4. Select "Find Products" to see your results.
5. Create a list of the most interesting items based on your criteria.
By following these steps, you can discover great product choices from millions of Amazon products, significantly reducing your research time.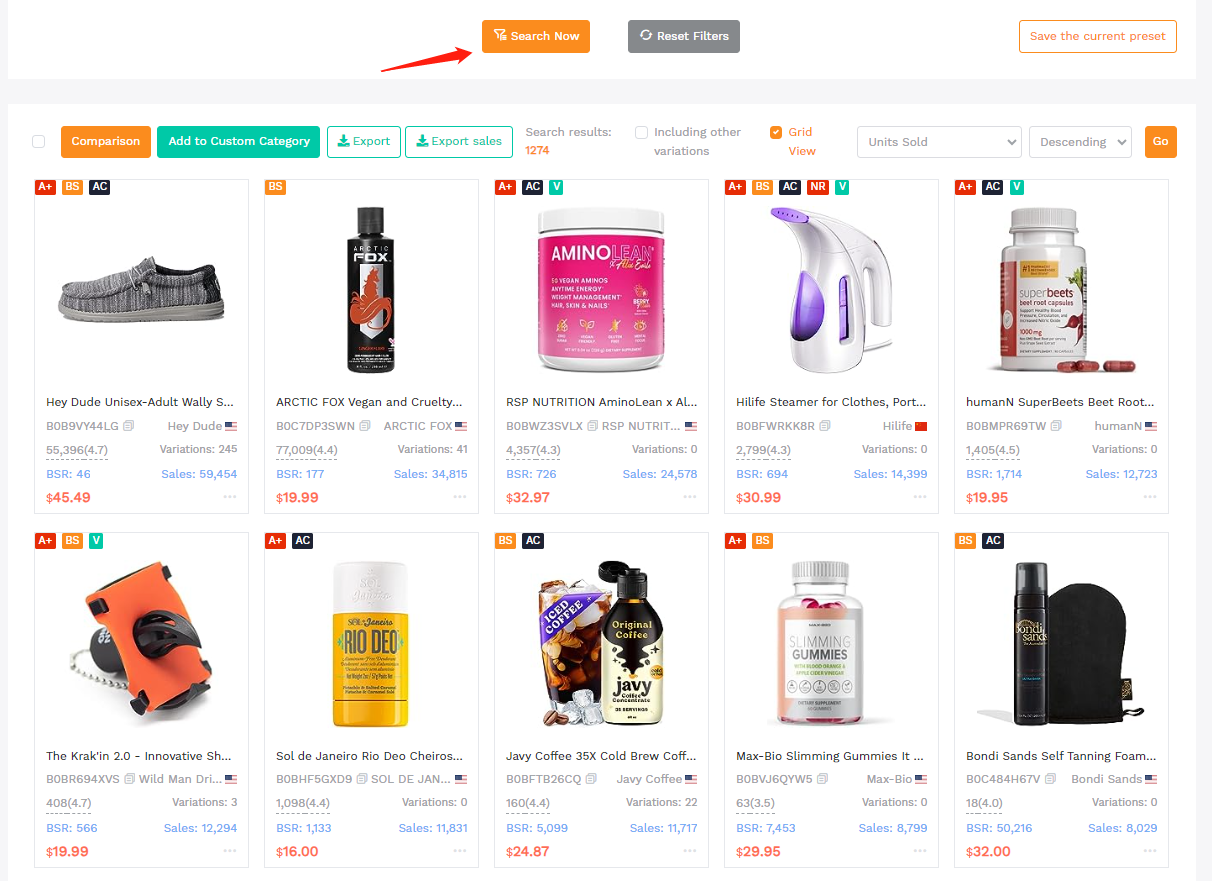 Leveraging Other Tools and Resources
In addition to SellerSprite, there are other resources you can use to identify profitable products to sell on Amazon. These include:
1. Amazon's Best Selling Products: Amazon's best sellers page gives you an idea of what products and categories sell well.
2. Competitor Research: Analyze the top-selling products of your competitors to gain insights into what works.
4. Private Label Products: Consider selling private label products. These are products you buy from a manufacturer, but sell under your own brand.
5. Retail Arbitrage: This involves buying products at a low price from one retailer and selling them at a higher price on Amazon.
By leveraging these tools and resources, you'll gain a deeper understanding of what products are profitable on Amazon.
Analyzing the Market with SellerSprite
Once you've identified potential products to sell, it's time to analyze the market. This is where SellerSprite's Market Analysis function comes in handy.
The Market Analysis function allows you to:
1. Understand the competition in your chosen category.
2. Gain insights into the best-selling products in your category.
3. Analyze sales trends over time.
4. Evaluate the profitability of different products.
By using SellerSprite's Market Analysis function, you can make informed decisions about which products to sell on Amazon.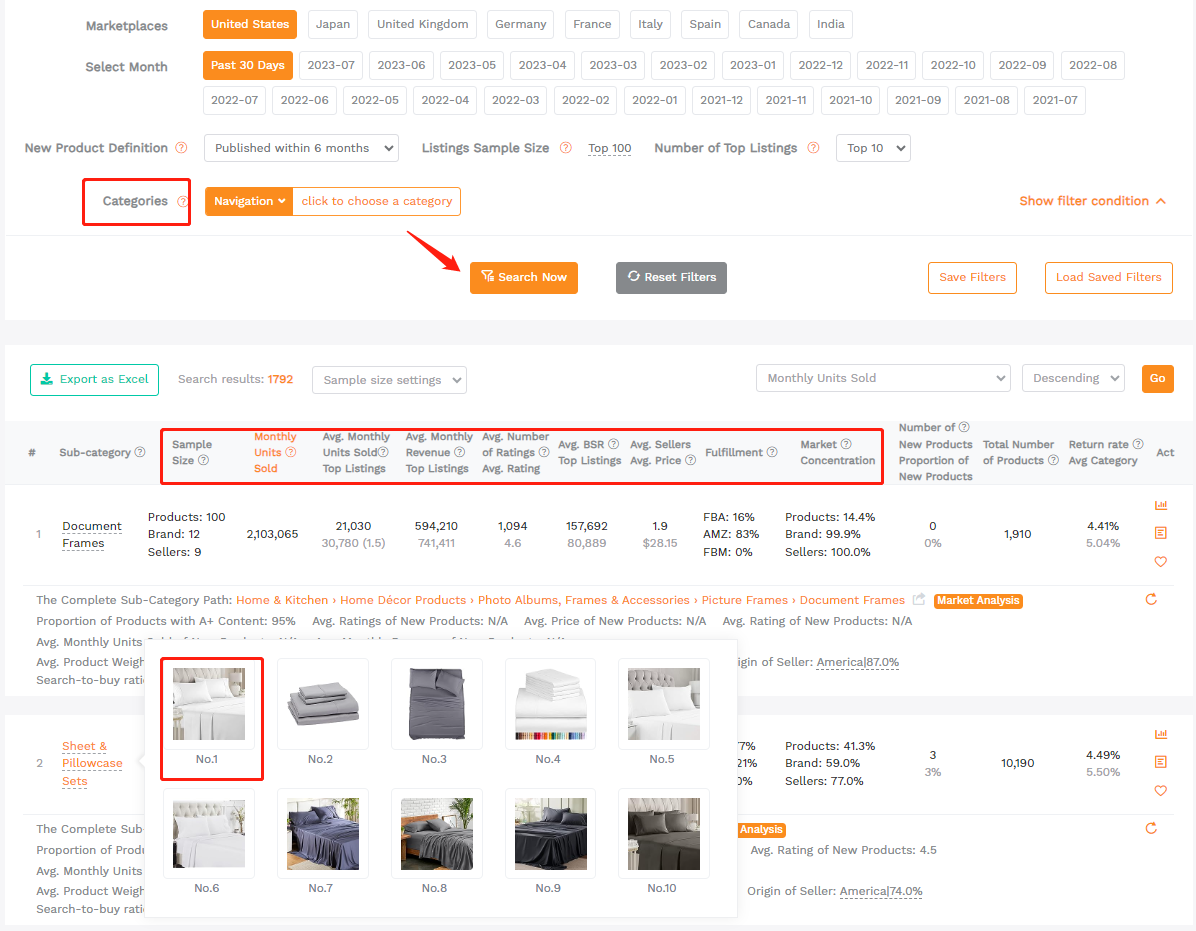 Calculating Profits with SellerSprite's Profit Calculator
The final step in your profits hunted journey is to calculate potential profits. This is where the SellerSprite Profit Calculator comes in.
The Profit Calculator is designed to help sellers determine estimates of net profit and gross margin. To use the calculator, you need to enter product-specific parameters like marketing cost and purchasing cost, alongside region-specific parameters like shipping cost.
By using the Profit Calculator, you can get a clear idea of your potential earnings, helping you make more informed decisions about your Amazon FBA business.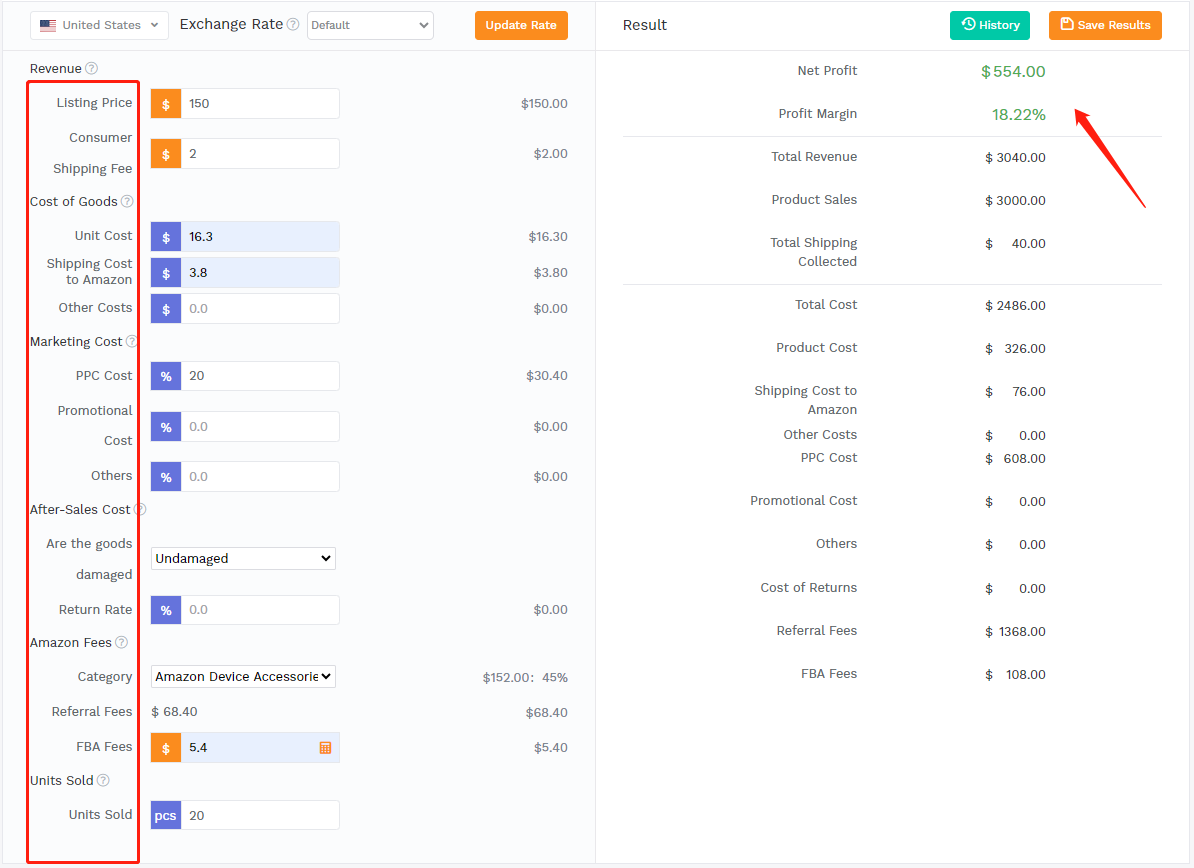 Conclusion
Being an Amazon profits hunter is all about identifying profitable products, analyzing the market, and calculating potential profits. By using tools like SellerSprite and following the steps outlined in this guide, you can make the most out of your Amazon FBA business. So, start your profits hunted journey today, and take your Amazon FBA business to new heights.