The SellerSprite product database provides clear insights into the 20,000+ sub-markets throughout Amazon. It's a really powerful tool that sellers can make a lot of datasets here. It can make a detailed picture of the market and you can see all of the competitors, how many percentage of sales they get, what percentage of total revenue you get in compared to other sellers. This can give a brief overview of the category's proportion.
First of all, a seller has the chance to choose the different marketplaces on Amazon they are intended to do research. Choose the specific country in which keyword data research should take place, picking from the United States, Japan, United Kingdom, Germany, France, Italy, Spain, Canada, or India.
After having selected the United States, the seller can move to the next filter. Select the time frame you would like to do research, by default it is going to analyze the market for the last 30 days.

There are 2 different ways to do Market Analysis.
First way:
Sellers can type keywords on the search bar and then sub-categories are gonna pop up. Then need to select the sub-category you wanna do research in.
For instance:"Bamboo pillow".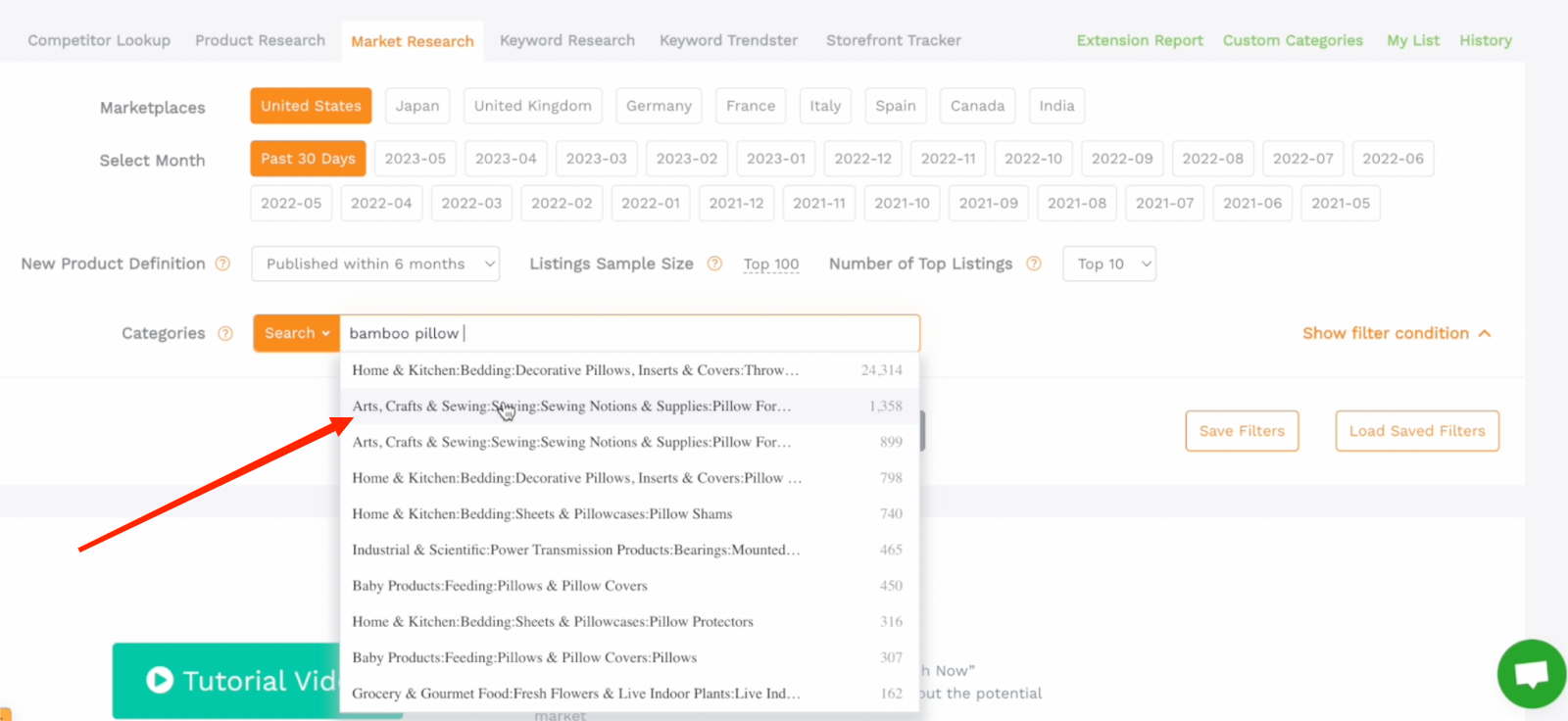 We are bringing datasets related to subcategory based on 100 products. We are going to see how many sellers there are, brands count, average sales, revenue, BSR or fulfillment, market concentration etc..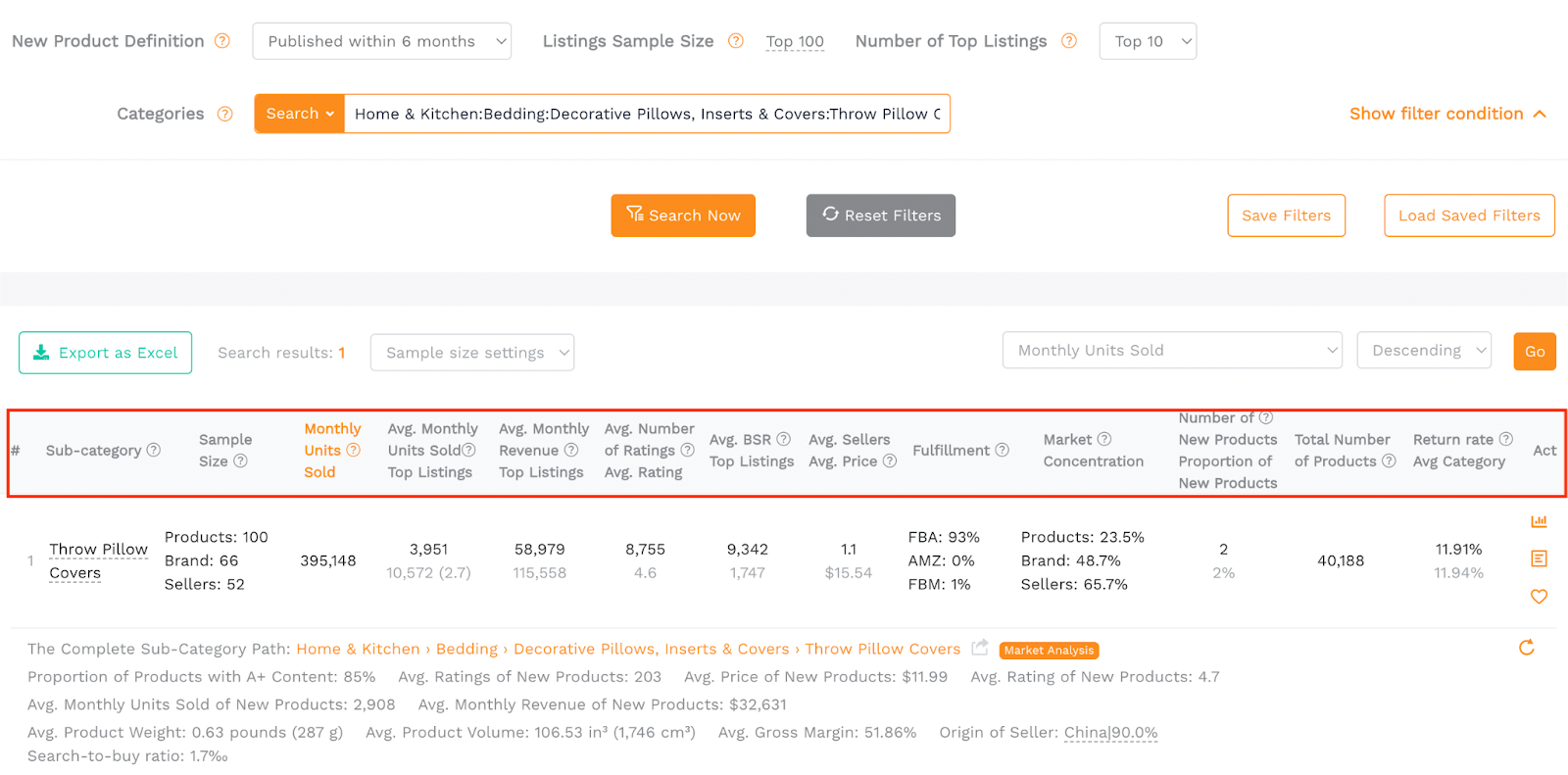 If you wanna see detailed datasets just click here.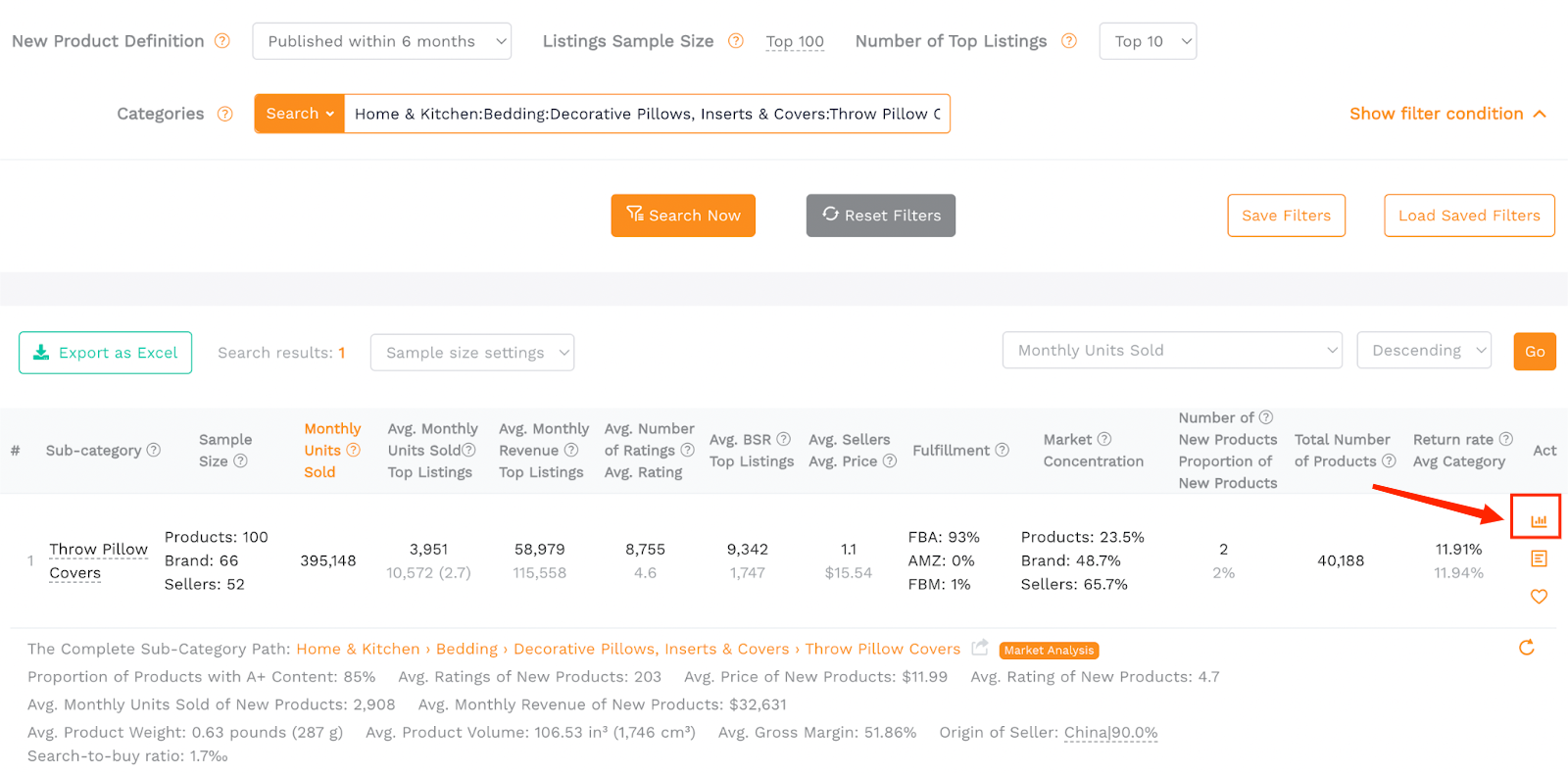 Then here we see the clear overview.



Second way:
When we search Bamboo Pillow on Amazon, we know all the listings are on the specific subcategory. Of course you know your subcategory. For example, subcategory for Bamboo Pillow is "Bed Pillows". This particular product is on the Home and the Kitchen category and the Bed Pillow subcategory. Let's open this subcategory.
Every category has specific "NODEs".
What's the node?
For example, the bed pillow's node is this 10671043011.
Grab its node, go to Seller Sprite Market Analysis, paste that node here. When we paste it here the navigation to the last Subcategory pops up.

Select it and click search. You can dive into and analyze all of the datasets now. There are tremendous info here. You are going to see best selling product, revenue, monthly units sold, average review price and more...
All these data sets are based on 100 most selling products.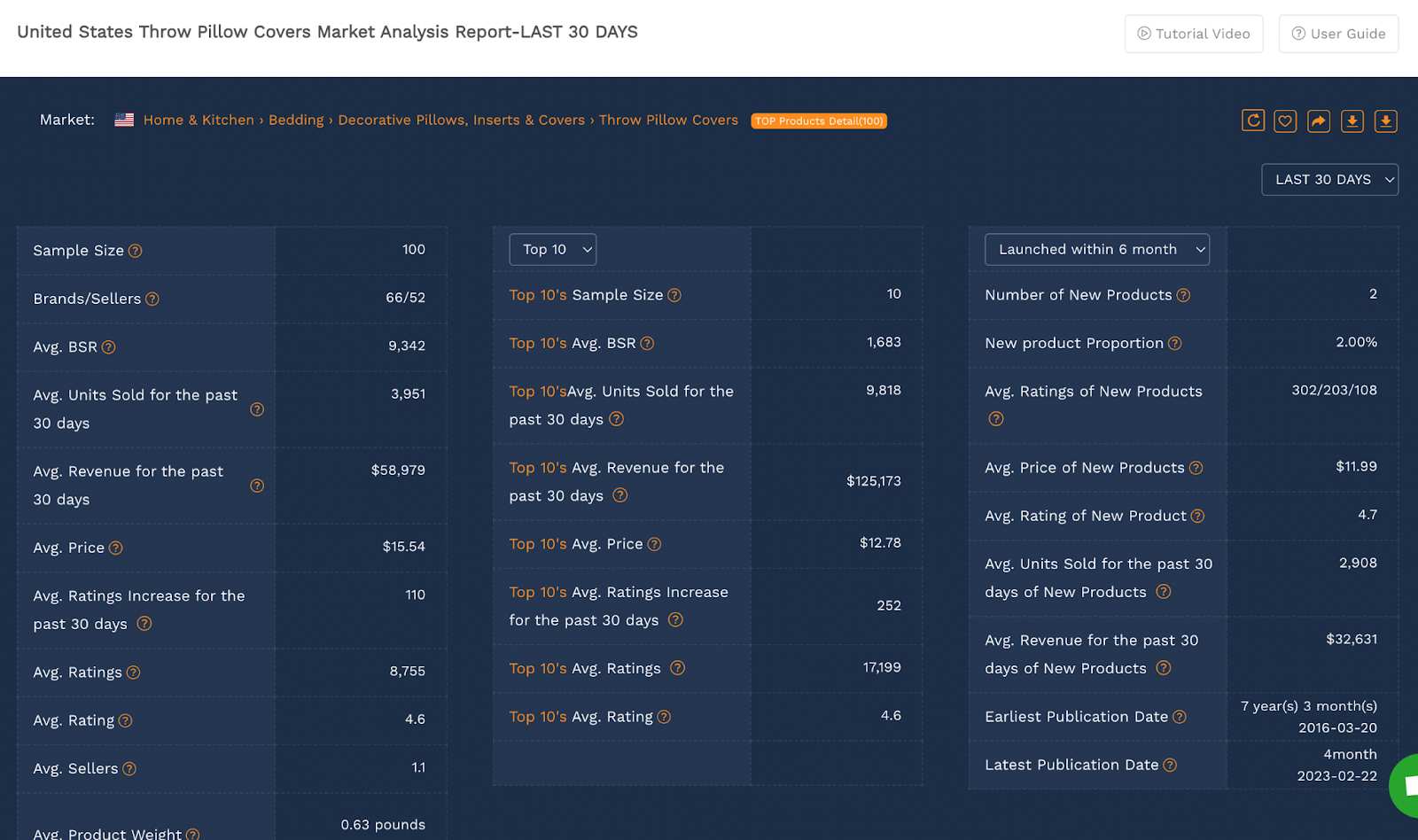 Let's go down.


1. Main keywords search volume trends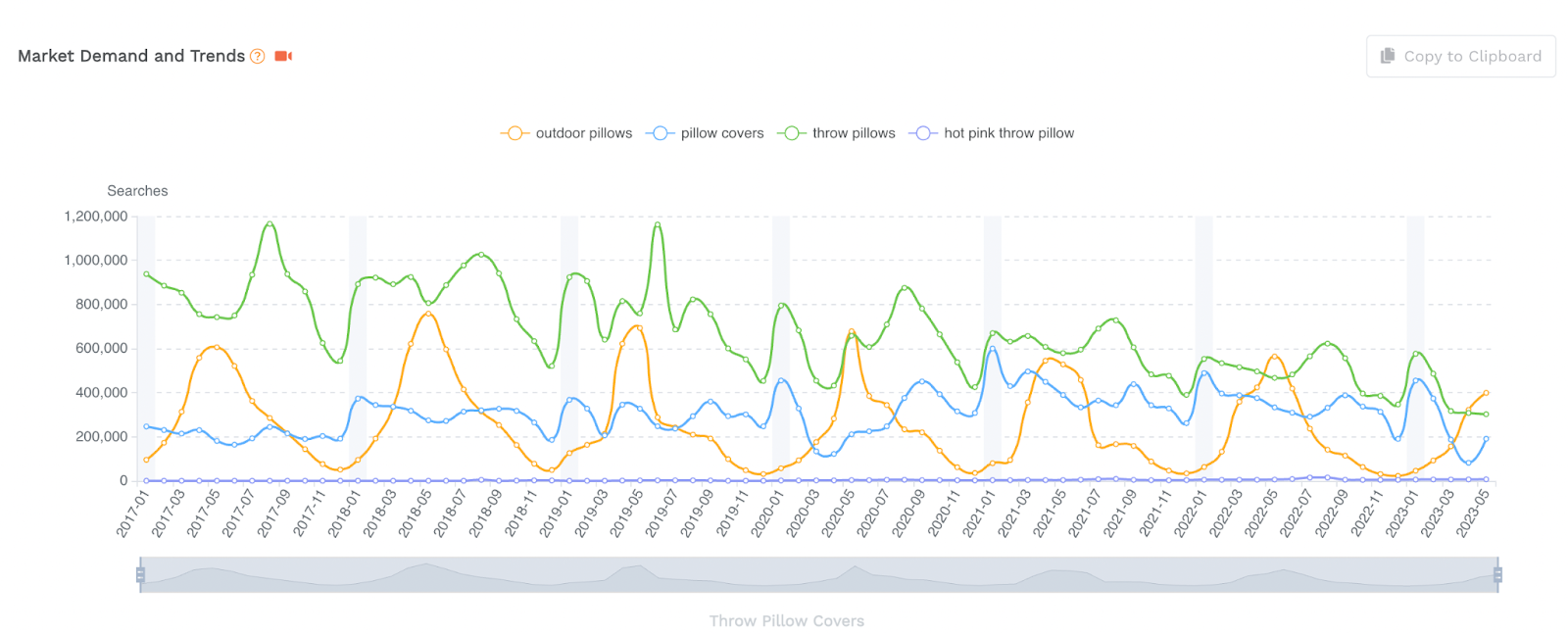 2. Market Sales Trends (for different months)

3. Listing Concentration


1. Here we see Listing Concentration based on "Sales", and its proportion.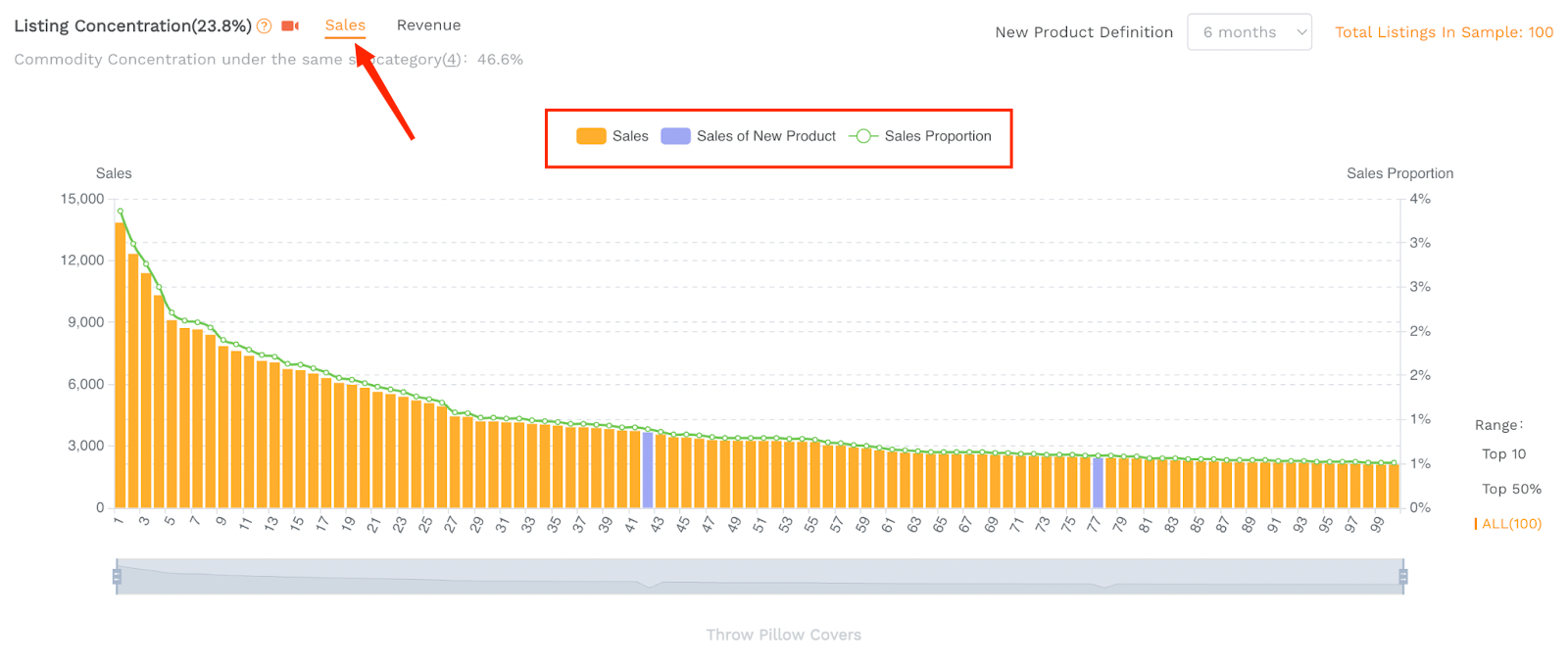 Sellers can change the definition of "New product" by selecting here from 6 months to 1/3/12 months.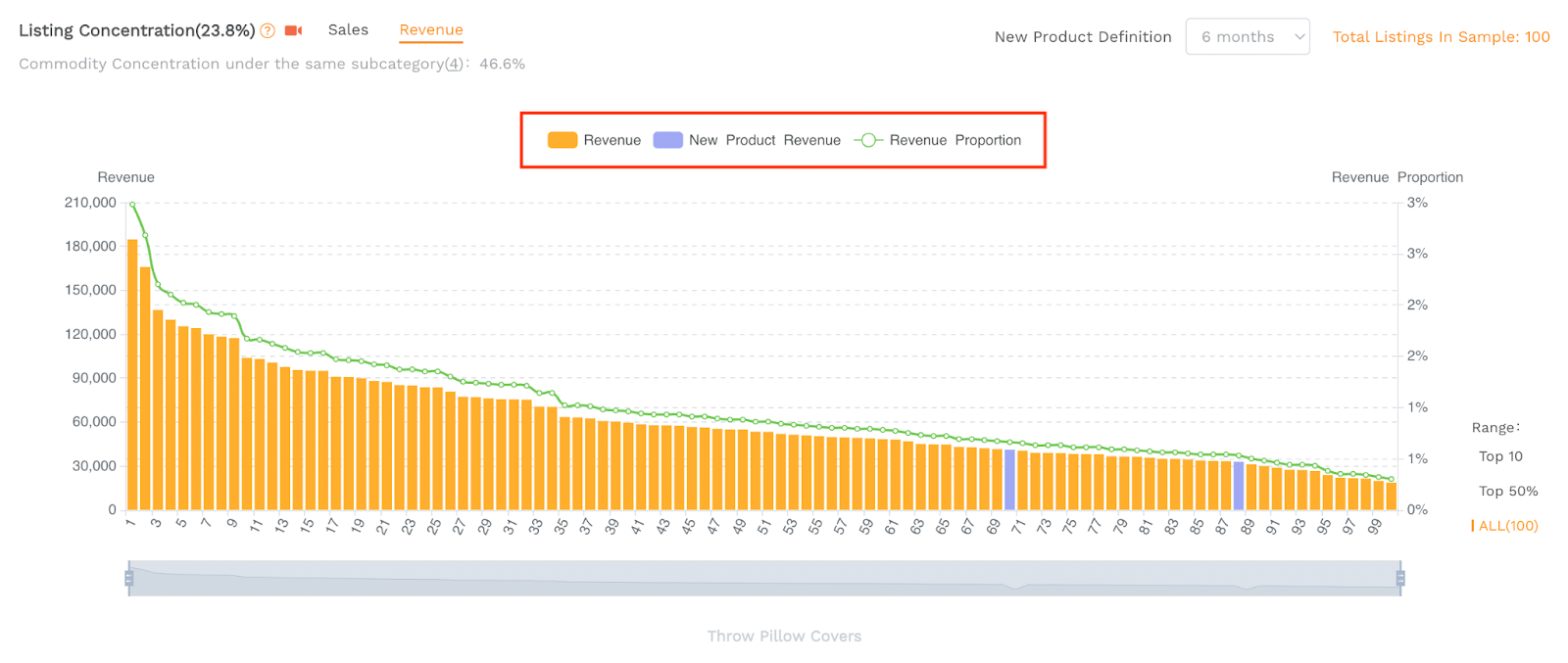 When you bring your mouse over you are going to see sales and revenue.
For example, Beckham Hotel Collection bed pillow, standard queen set of two. They generated more than three million two hundred eighty seven $ and you can see a lot of data here as well, for example its price. It's fulfilled by FBA. They launched date September 28 2016.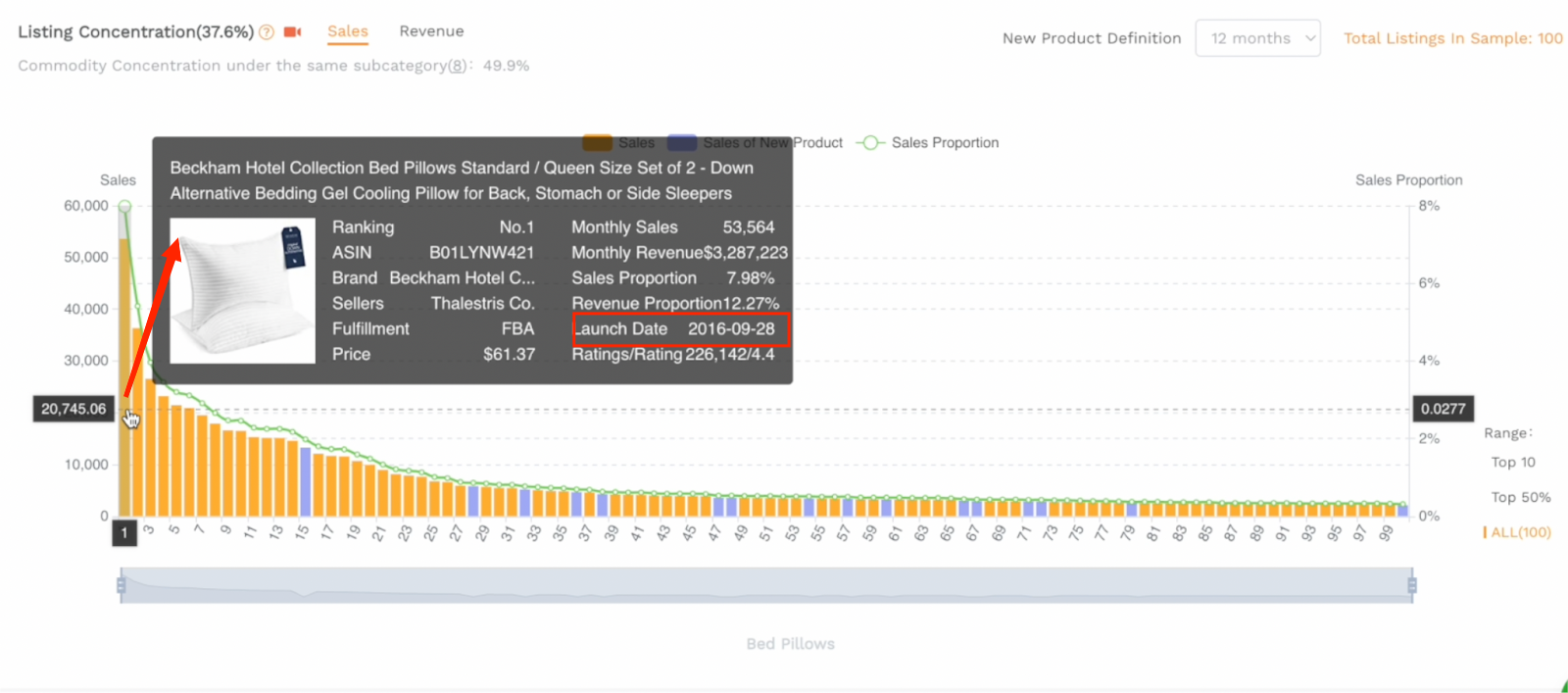 NOTE: So listing concentration for this particular subcategory is over thirty seven percent. I think overall it's difficult to launch new products under this category because the market is dominated by specific ASINs and some specific listings.
4. Brand concentration
Brand concentration for this particular subcategory is 50.5% based on 66 Brands in the last 6 months.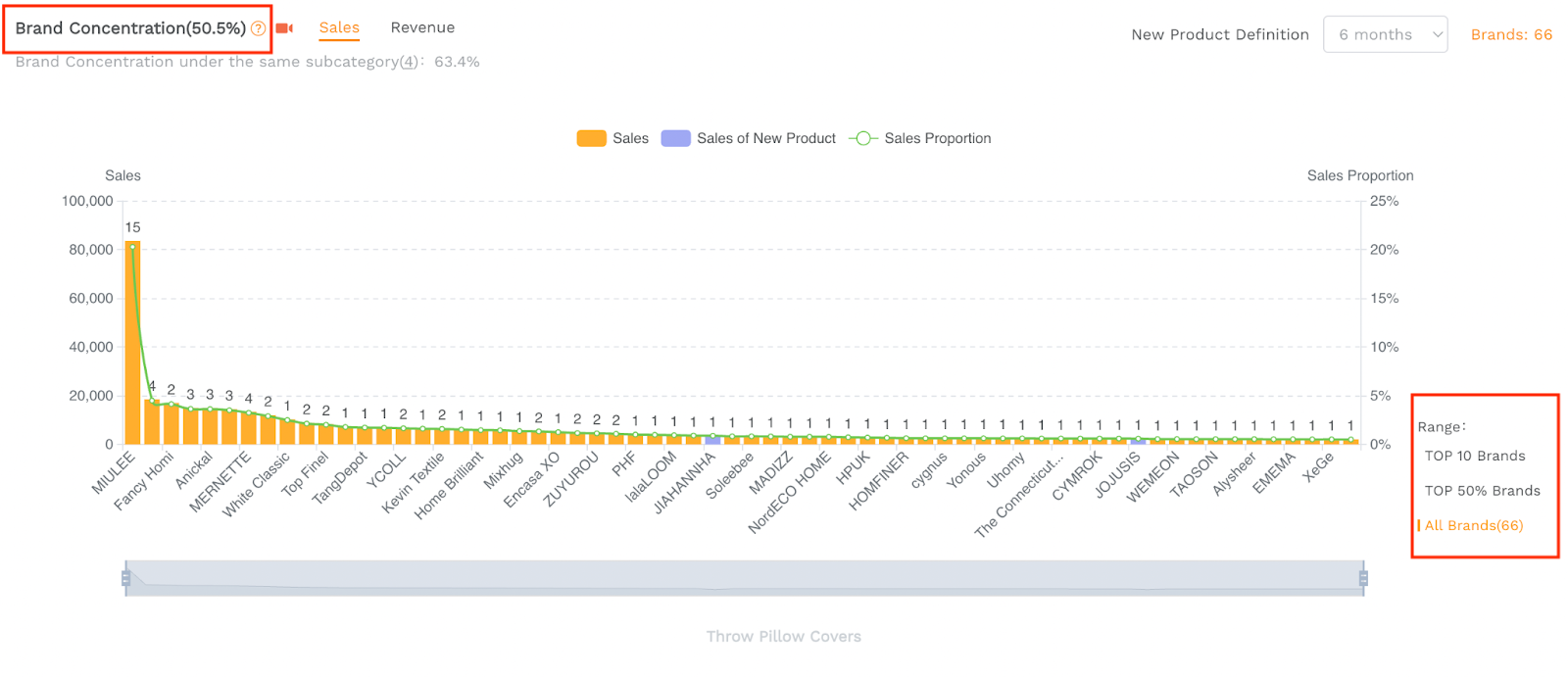 There are only 2 new brands entering this subcategory in the last 6 months.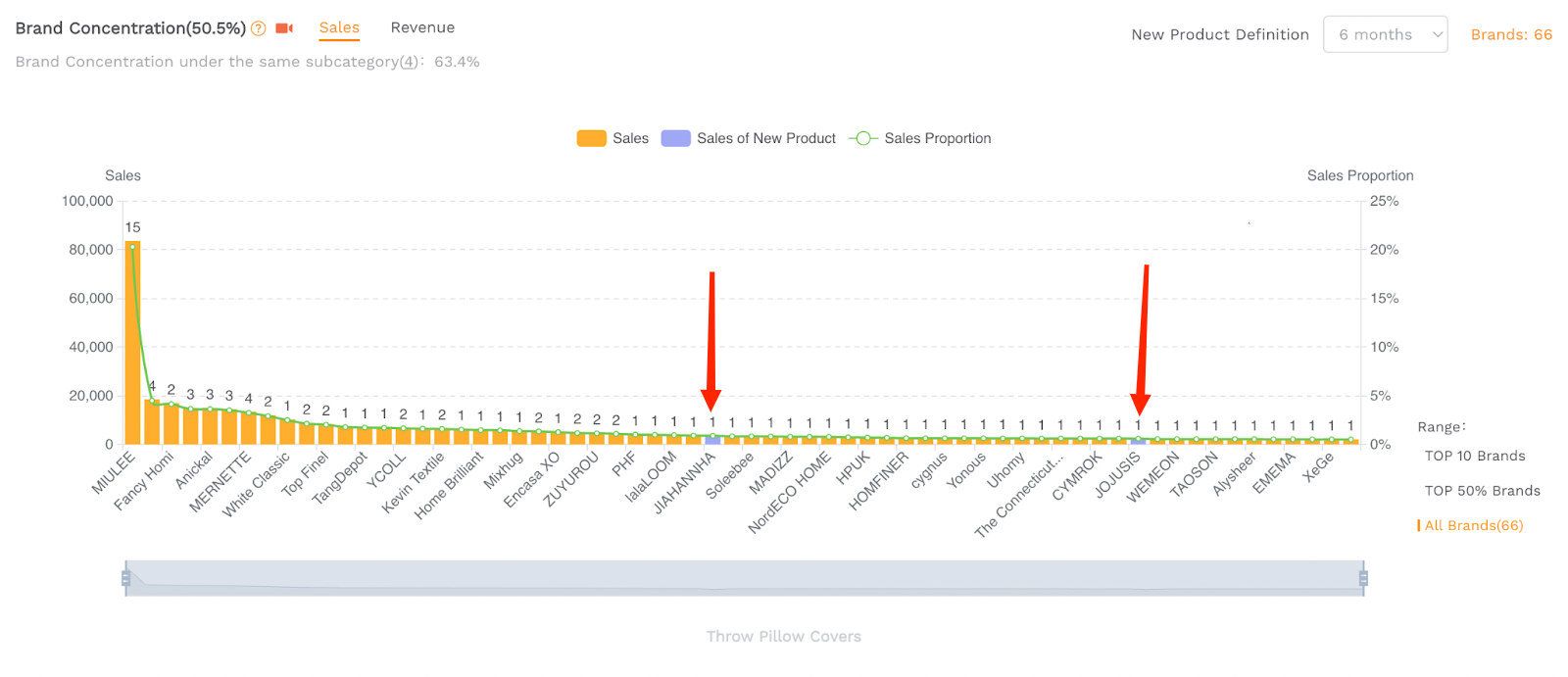 Sellers can see the proportion of Brands based on "Revenue".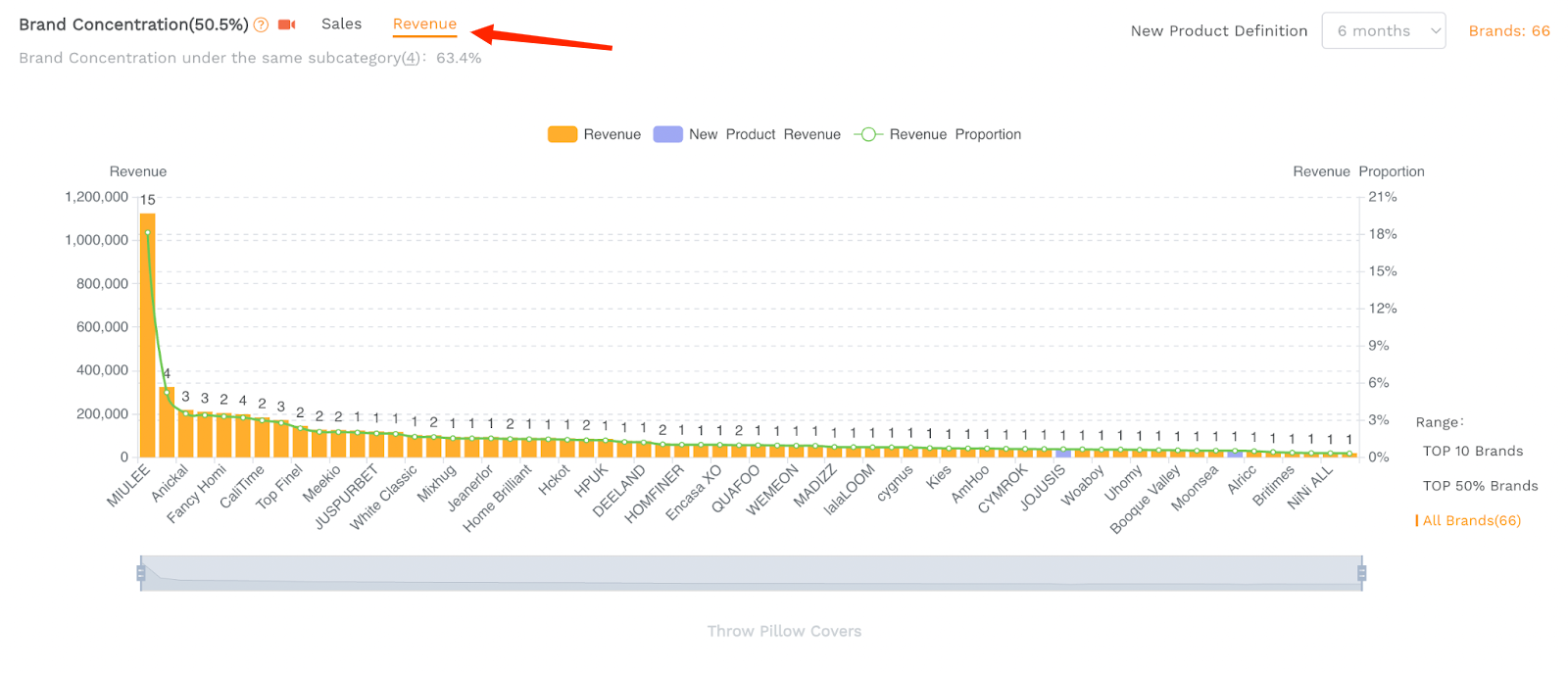 Sellers can filter brands from here as well.
Top 10% Brands
Top 50% brands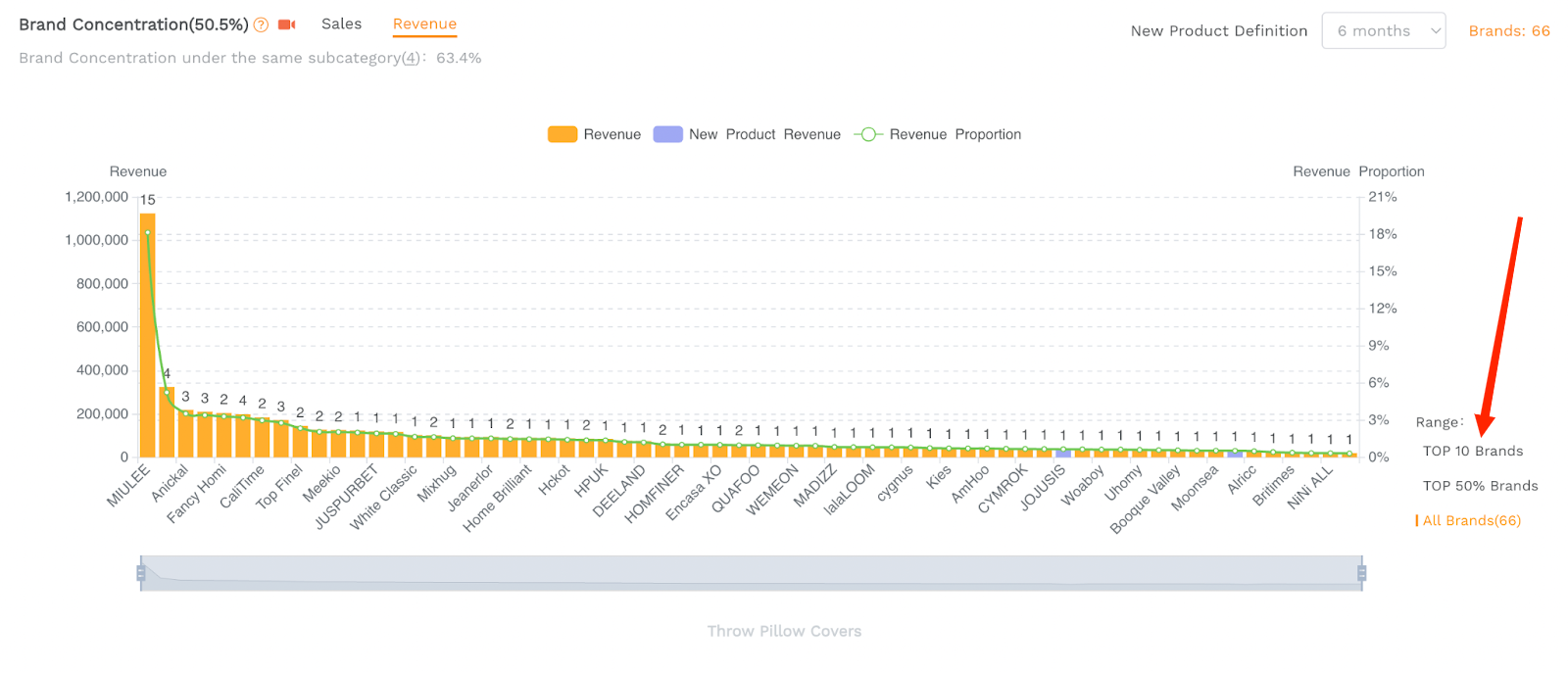 When you bring your mouse over, you are going to see the brand related info and how many products under this brand. Sellers and the sales portion, etc..
You can click any brands and see brand related metrics clearly.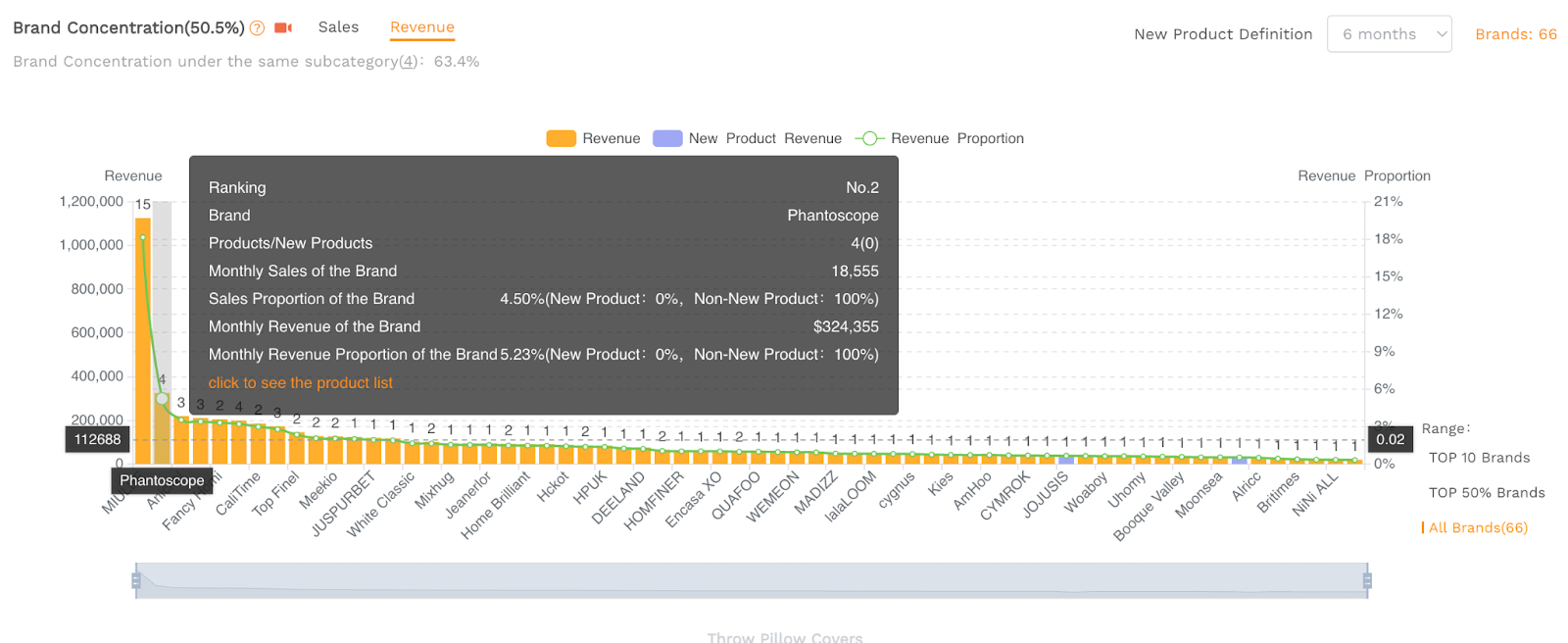 Check this brand: MULLEE
We are going to see products under this particular brand.For example, there are 15 products from MULLEE. Under the bar graphs you see the products positions for subcategory.
The green line graph indicates "Sales unites" on the left and on the "Right" the proportion of total brands Sales share For each product.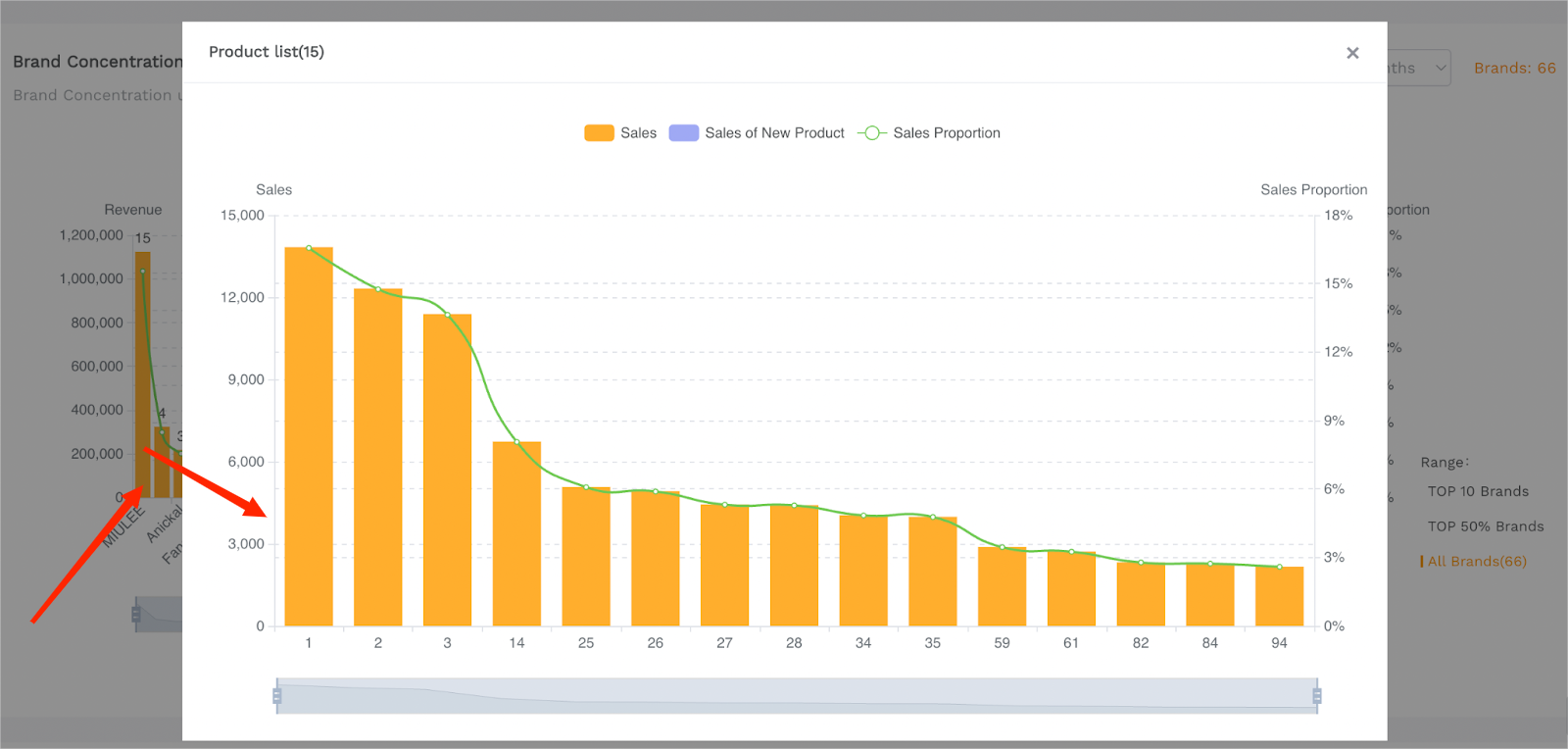 5. Seller concentration
Seller concentration is over 50%.There are 52 sellers here. And in the last 6 months there are only 2 new sellers entering this sub category.You can see the seller's name under bar graphs.
On the right side you can see sales units, on the right you can see "Sales proportion" of each sellers.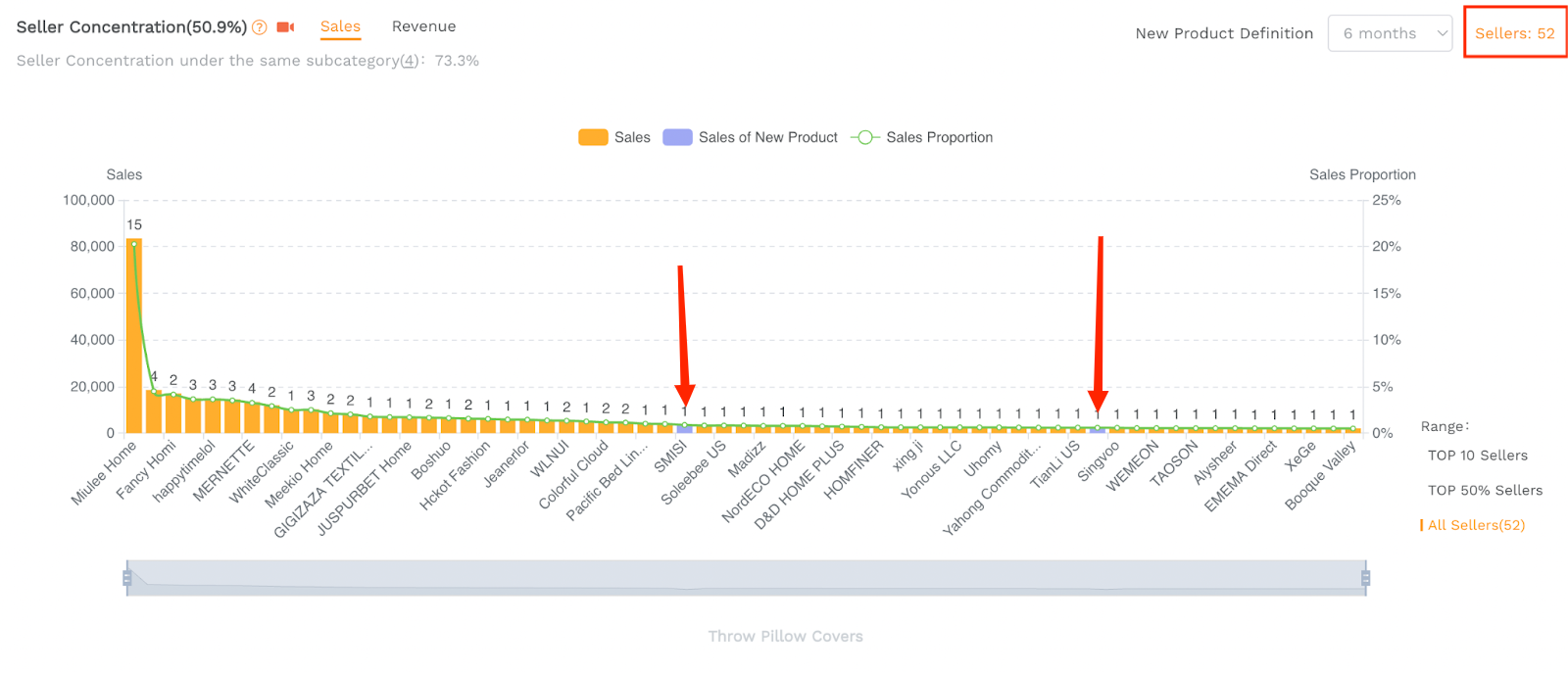 6. Fulfillment and Rating information
Here we are going to see: For example, the majority of the products are FBA. Some of them are FBM but just four percent.
And you are going to see ratings here, FBA products rating, or FBM products rating.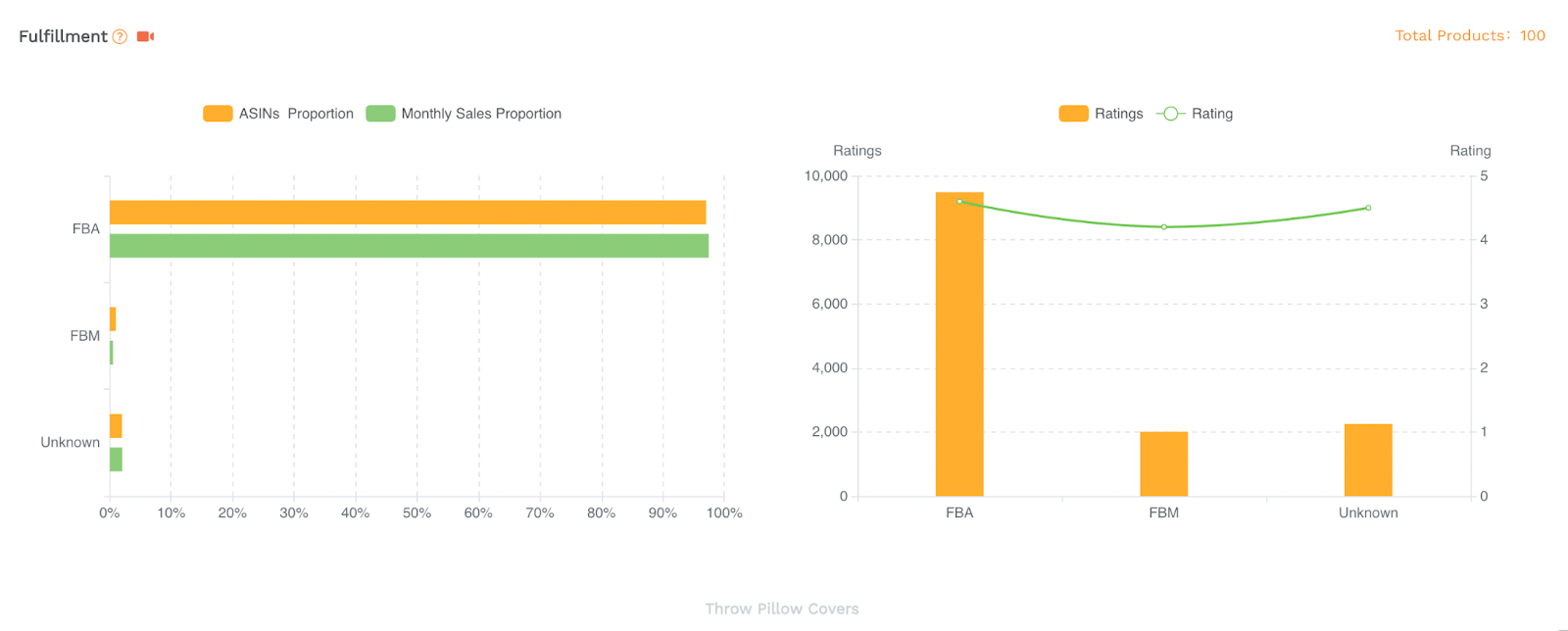 7. Countries of Sellers
90% are from China, 8% from the USA, and 1% from the UK and India.

8. Product supply and demand trends


9. R
eturn rate
Return rate on the Search to buy ratio (Conversion ratio)
Average Return rate is around 11%
Conversion ratio is around 1.6%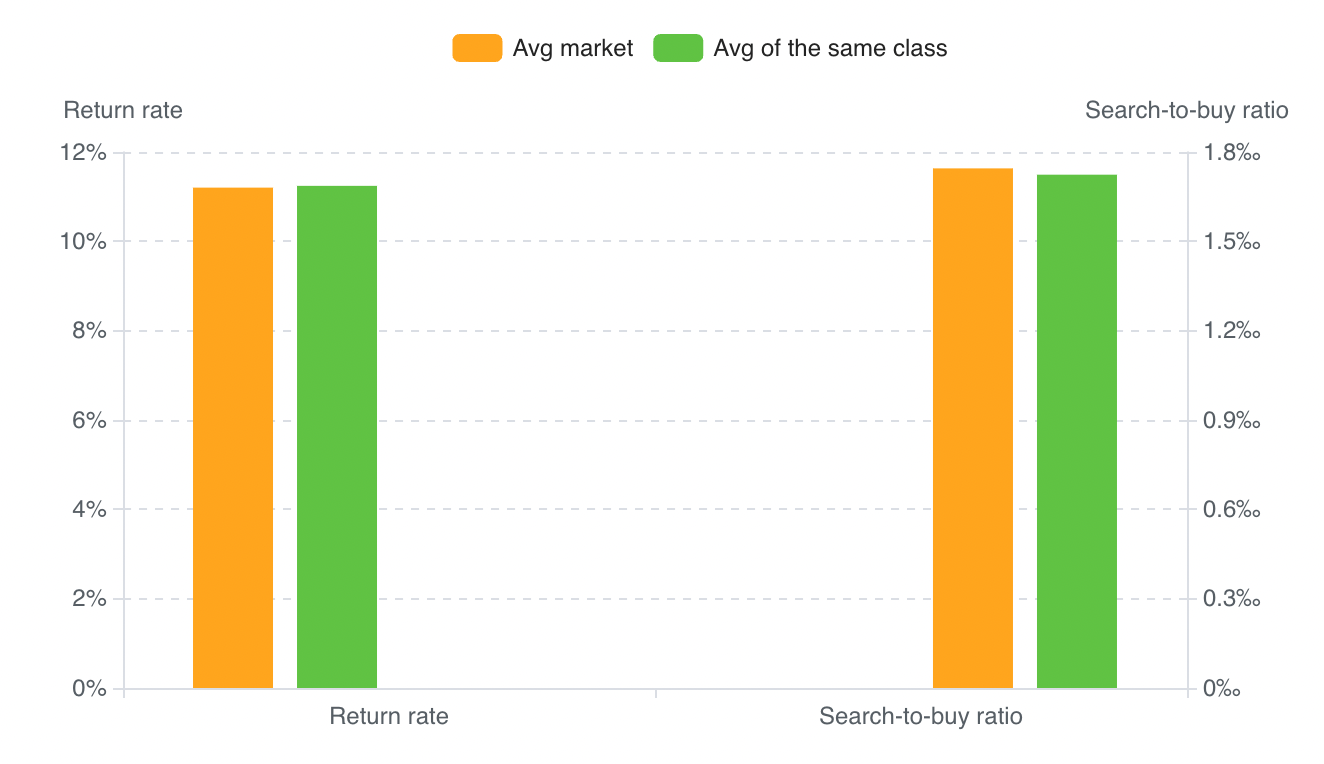 10. Launch time
For example, 50 units of products or 60% of total products launched more than 3 years ago or more.

11. Launch Time Trends
Amount of products launched in different years with bar graphs. The green line graph represents their Sales proportion.

12. Ratings
91 out of 100 products have more than 500 reviews. This is also a signal of a very competitive market. It is difficult to launch new products in this sub category.


13. Rating average
73/100 products Rating average is 4.5 or above.

14. Price
There are 31 products ranging from $15 to $20.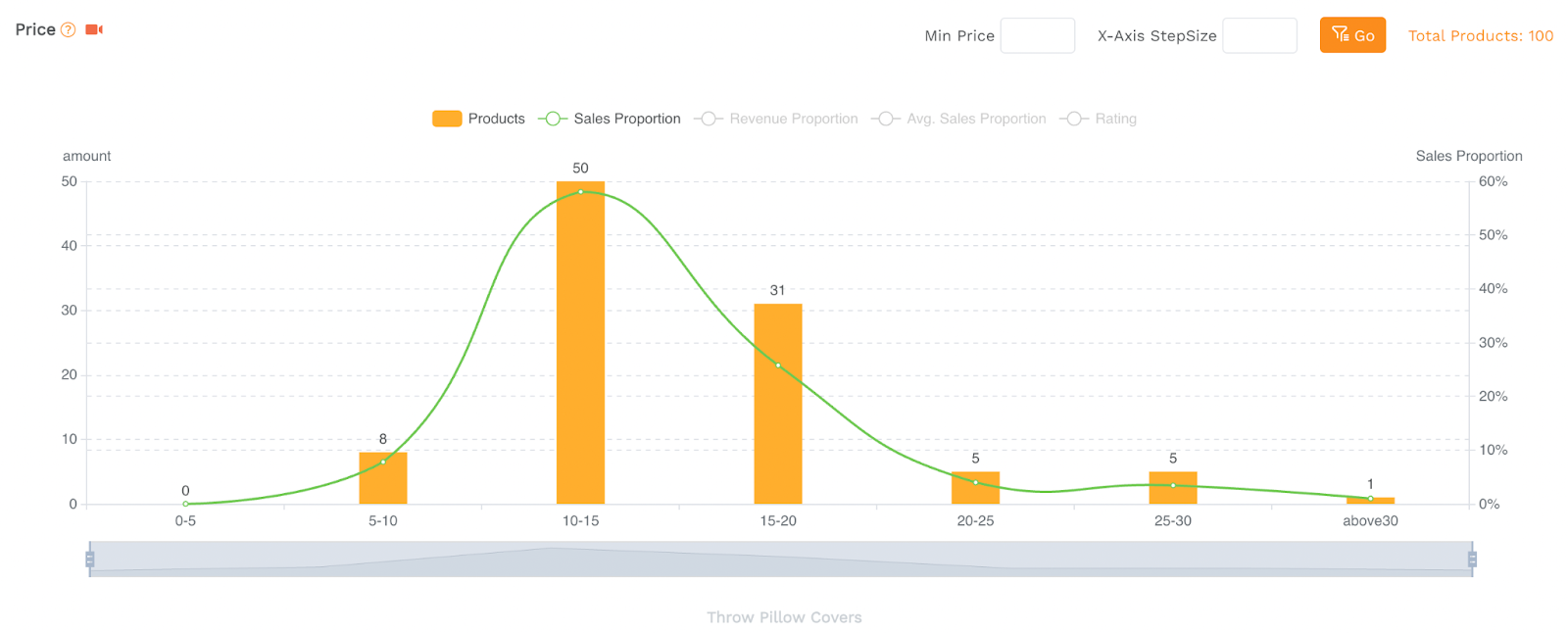 Sellers can use this "Filtration" function and sort the product as required in the price range. For example, you see product price between $17 to $26.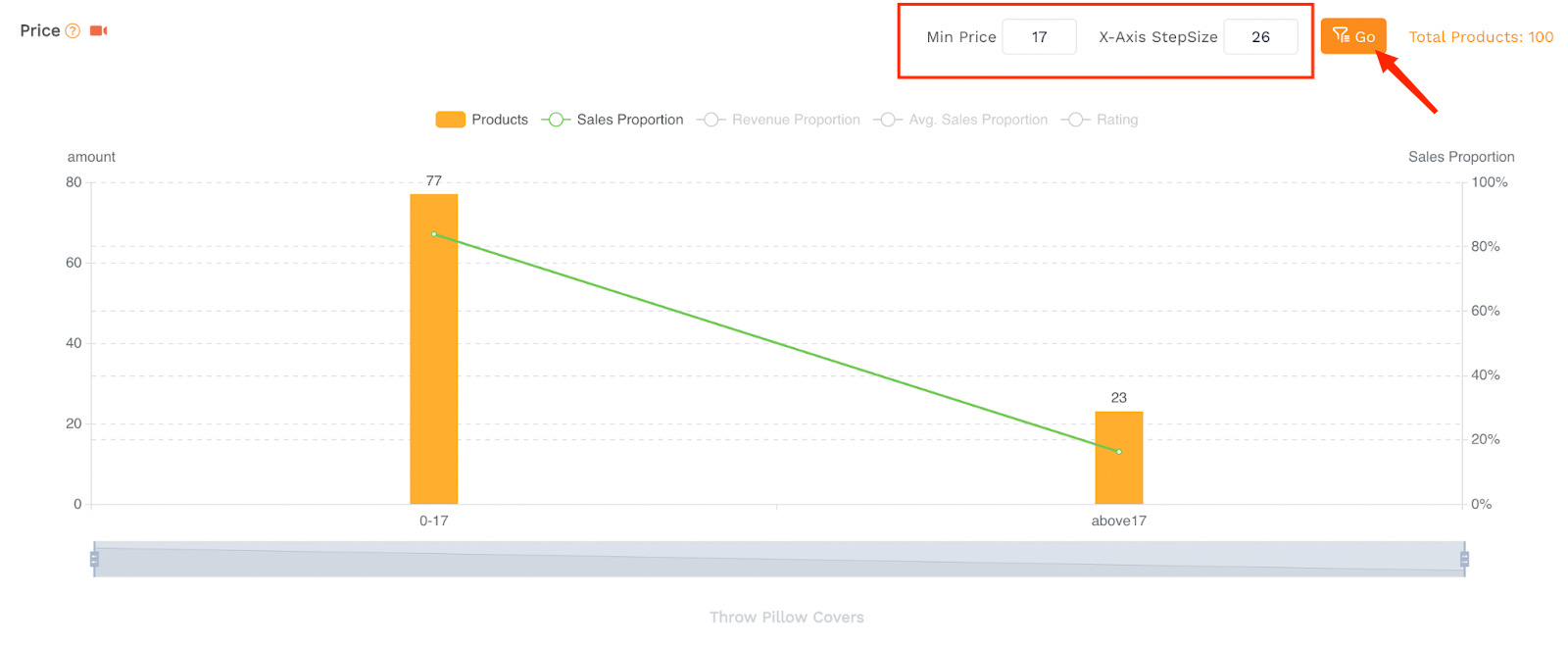 We finally came to an end. This is a detailed view of market analysis.
I hope you enjoy it. Please let us know if you have any questions in the comments below. We are always here to answer your questions. Thank you for reading.
Have a nice day.