In the recent 2019 Prime Day, Amazon's third-party sellers sold more than $2 billion all over the world. The vast number of products provided by third-party sellers greatly enrich the diversity of product selection on Amazon and continues to bring more choices to Prime members worldwide.

Although Prime Day has just passed, there are Halloween, Black Friday, Cyber Monday, and Christmas, etc. All sellers will have a busy e-commerce season. The first step in preparing for the peak season is to win the product selection. Grasping business opportunities and choosing products that match the market trend enable sellers to yield twice the result with half the effort.
NO.1 of Prime Day
According to Business Wire, a company owned by Warren Buffett, the best seller on 2018 Amazon Prime Day of amazon.com and amazon.ca turned out to be a rice cooker!
In fact, not only the rice cooker, but also other kitchen supplies gain a high sales in Amazon. During the 2019 Prime Day, electric pressure cookers, slow cookers, rice cookers, yogurt machines, egg cookers, stir-fries, steamers, thermostats, and sterilizers appeared on the best seller rank once again.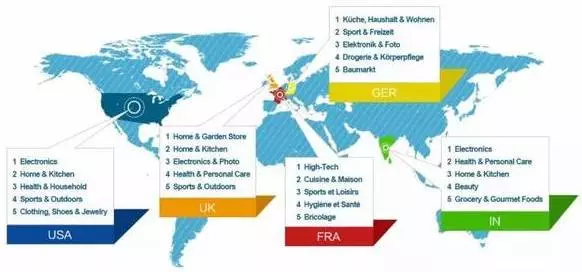 At the same time, according to industry rankings and comparative data of amazon.com, amazon.co.uk, amazon.de, Amazon.fr, and amazon.in released by SellerSprite, the "kitchen supplies" is one of the most demanding industries in Amazon's major marketplaces.
Today, this article will focus on the hot category of "kitchen supplies"!
Great potential in the "kitchen supplies" market
Smart appliances deserve attention!
The "kitchen supplies" of US market will reach $250 billion in 2023 and will continue to grow from 2018 to 2023.
The European market will grow to $232 billion by 2022.
The Japanese market is expected to grow to $31 billion by 2020.
Among them, smart appliances attract special attention. With the development of science and technology, the efficiency of kitchen appliances is getting higher and higher. Energy-efficient, energy-saving and environmentally-friendly high-efficiency products will be the main products in the future. On the basis of the existing market, smart appliances will maintain an annual growth rate of 20%. The United States is the largest consumer, and the penetration rate of this market is high, which is a worth entering sub-category.
We found that even in such a high market growth, kitchen appliances still retain greater development space. Under such a developing trend, it is still a blue ocean!
Combing potential product selections for kitchen supplies
Selling on three major marketplaces of the US, Europe and Japan.
Since European, American and Japanese cuisine is less smoky, and most families are open kitchens, three marketplaces have a lot in common on kitchen appliances. The particularity of the food culture in the three places has made many kitchen products popular in all three places. We have selected three kinds of products with good sales data in the US, Europe and Japan, which have great potential for growth.
1. Hot drink equipment
Coffee and tea dominate the world, and European countries and Japan are big consumers of coffee and tea. In particular, all kinds of coffee machines, such as capsule coffee machines and electric kettles, are growing rapidly.
Capsule Coffee Machines
The capsule coffee machine is the fighter of coffee machines. It is suitable for many occasions, such as family, workplace, dining place, and hotel, etc. The price range span large, and the choice is multiple. Although the demand is large, the consumer's requirements are also relatively high.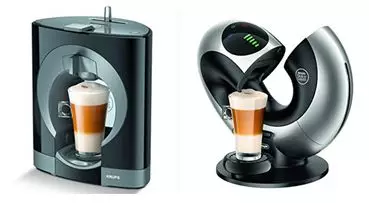 When preparing the sale of capsule coffee machine, it is necessary to pay attention to the following product characteristics that consumers care about:
1)Stylish appearance, design elements, suitable place, occupied area, product size, and cable length;
2)Simple and safe control, and quick operation;
3)Starting speed, heating rate, temperature regulation, high performance pump, reduced scale, easy cleaning, ergonomic design, multi-mode regulation, energy saving and environmental protection.
Electric Kettles
Whether in Europe and the United States, which are addicted to coffee, or in Japan, which has a long history of tea culture, a cost-effective electric kettle is always available in the home.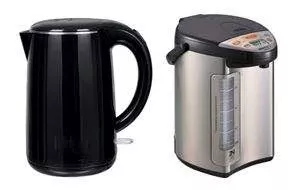 Pay attention to the following product characteristics that consumers are concerned about when designing the product:
1)Main pot body material (food grade glass or stainless steel, etc.), water design, environmental protection and safety;
2)Boiling time, boiled food examples, adjustable temperature, suitable working environment, and design elements;
3)Ergonomic design, easy to disassemble, easy to clean, scale filtering, anti-scald, and boil dry protection;
4)The support length of cable, installation position and easy to carry.
2. Cooking machine
Western cuisine is very seasoned with sauces, and the juicer and blender will be used frequently from the main course to the dessert. These two machines are necessary for the western food.
Juicer
Juicer, as a basic kitchen appliance, can cover most families.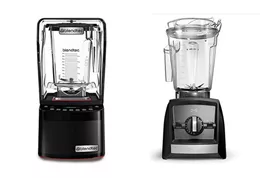 Pay attention to the characteristics of product that consumers pay attention to when stocking:
1)The motor rotates with horsepower, drives smoothly, can be crushed, and extracts nutrients;
2)It can be programmed according to food intelligence, and time can be adjusted;
3)Applicable scene recommendation, installation instructions of set and applicable food recommendations; nutritional and healthy combination of fruit and vegetable recommendation (suitable for local people), portable, safe and easy to clean;
4)Maximum volume, and food weight;
5)Kit and accessories list description.
Blender
Due to the characteristics of western food, any family will be equipped with a professional blender during cooking western cuisine. This product has a high price span, and products of each price span are different. According to the difference of functions such as manual and automatic, it is easy to enlarge the gap and improve the profit.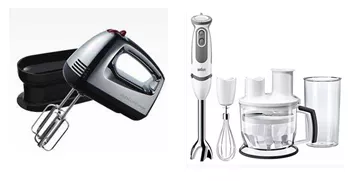 Enter different subdivided markets based on the following product characteristics that consumers care about:
1)Manual stirring, automatic stirring, stirring mode, speed adjustment;
2)Examples of applicable stirred foods and examples of use scenarios;
3)Removable kit, easy to clean, easy to install, and environmental protection;
4)Ergonomic design, no splashing, slip resistant design;
5)Stirring mixed food recommendations, healthy diet recommendations(suitable for local people);
6)Product size, weight, and packing list.
3. Other kitchen cooking tools
Western chefs are equipped with many tools. A dish requires many utensils, even boiling eggs will also be equipped with an egg cooker. For a dessert, you may need to prepare baking molds, cake turntables, and electronic ovens, etc. Westerners like DIY, so it is not surprising that there are cotton candy motor, popcorn machine, chocolate fountain, and toaster, etc.
Mini oven
For some small kitchens, the large oven occupies a huge area and is not easy to clean. Thus the mini oven was born, and it is very popular in small families such as Europe and Japan. More consideration should be given to the use of the oven during production, such as volume and suitable food.

Product characteristics that consumers care about:
1)Oven volume, applicable food weight, insulation temperature, no loose flavor, suitable for environmental scenarios;
2)Mainly cooking function, examples of food that can be heated; cooking food recommendations(suitable for local people), oven maximum temperature, power, energy saving, environmental protection, and easy to operate;
3)Temperature adjustment, simple installation and operation, easy to clean;
4)Packing lists, and applicable installation instructions of accessories and replacement parts.
North America, Europe and Japan
Recommendations of top product
North America - USA
American kitchens often have a strong atmosphere of life, just like classification and storage. All kinds of tableware have their own functions and clear division of labor. Since most of Americans are large families and like parties especially, tableware and cups are purchased in groups, especially glassware, tableware, and food storage containers represented by various types of glasses. Also because the food that purchases each time is numerous, kitchen storage and various storage items are more common.
Glassware and tableware
Glassware is very suitable for sale in sets. It need to consider the various size, use occasion, whether tableware is disposable, or heating is safe.

Mug and vacuum cup
Mugs and vacuum cups also sell well in USA. In addition to considering various sizes, mugs should be easy to clean. Vacuum cups need to be portable.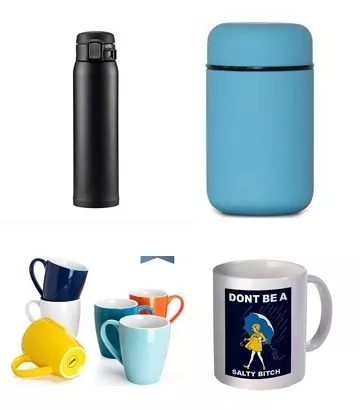 Food storage container
Americans sometimes use various storage bags to carry or store food, so the relevant storage containers are popular. A variety of glass containers are also commonly found in the kitchen to store food that hasn't been eaten.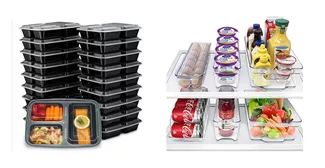 North America-Canada
Just across the border, Canada and the United States speak the same language and share the same culture. It's also surprisingly similar to "eat", which from the use of small kitchen appliances, utensils, to cooking ingredients, and popular dishes.
Wifi-connected kitchen smart appliances
Kitchen smart appliances that can connect to WiFi have become popular in the United States and Canada in recent years. Smart refrigerators that can display recipes and order take-out meals, as well as air fryers, and instant pots which have been sold well for years in Amazon have performed well in Canada.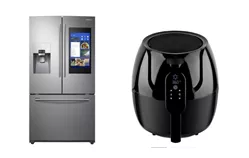 Kitchen gadgets
This product research include kitchen gadgets, bar appliances, event party supplies, and assorted cutlery. Popular search keywords: kitchen gadgets, Bar & Wine Tools, Event & Party Supplies, Dinner & Specialty Plates.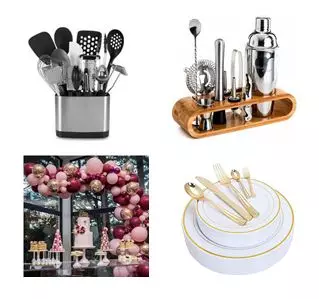 North America-Mexico
Mexico is a magical place. Because it is on the North American continent, but the Spanish-speaking Mexican people are closer to South American culture in every dimensions. In the kitchen category, the following popular and essential categories for Mexican families are recommended.
Small appliances, gadgets and storage utensils
Small appliances include: slow cooker, braiser, air fryer, blender, juicer and food shredder.
Gadgets include: cooking kit, baking utensils, kitchen gadgets, peeler, egg (apple) slicer.
Storage utensils include: food storage boxes, throw-away lunchbox, small cabinets, drawer sorting boxes.
Popular search keywords: Slow Cooker, Food Processor, Food Storage, Cheese grater.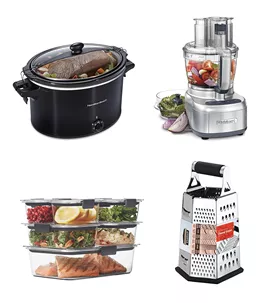 High quality, low price and environmental protection products
Products with high quality, low price and environmental protection are more appealing to consumers, such as bamboo cutlery, cooking sets, and reusable stainless steel straws, etc. Popular search keywords: veggie bag, cooking utensil set, bamboo cutlery, reusable stainless steel straws.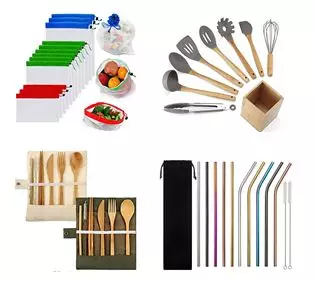 Europe
Europe pays great attention to kitchen and living room cleanness. In addition to dust removers and sweepers for floor cleaning, European families pay special attention to air cleaning and air temperature and humidity. Therefore, there are various small appliances for air fresh and clean, such as humidifiers, dehumidifiers, heaters, and robot vacuum cleaner. Fryers are also common because many families like fried foods.
Hand-held vacuum cleaner, and robot vacuum cleaner
For hand-held vacuum cleaners, consumers usually pay attention to size, insulation, ergonomic design, and availability to different people. For robot vacuum cleaner, it need to consider the intelligent cleaning method, multi-functional disassembly portable cleaning mode for adapting to the cleaning environment, maximum cleaning time without electricity connection, noise control, accessories and applicable instructions, etc.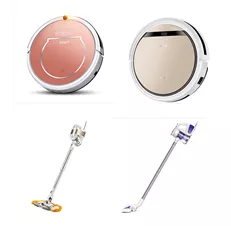 Heater
Heaters adopted in Europe need to consider the applicable area, the maximum wind speed, whether to support charging, maximum heating time without electricity connection, portability, lightweight, whether to support 360 degree vertical and horizontal rotation, and whether to achieve automatically power off and other safety guarantees.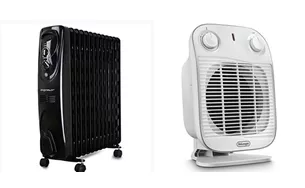 Fryer
When designing the fryer, it is necessary to support multiple intelligence cooking programs, set the maximum temperature and air circulation system, and provide health menu recommendations, use instructions and packing list configuration.

Japan
When it comes to Japanese kitchen, the best seller must be the rice cooker. It should be noted that because Japanese pay attention to their personal image, female razors, skin care, and toothbrush care(also under the kitchen category) are also very popular in Japan, which is also an opportunity to enter the Japanese kitchen market. In addition, Japanese tends to purchase vertical fans, which cover a small area and promote air circulation.
Rice cooker
The rice cooker is necessary for Japanese dining tables. When designing products, we need to consider the intelligent cooking mode, insulation control, product packaging accessories and material safety

Electric fan
Japanese like modern vertical fans very much. Due to the limited public area, it is necessary to consider the maximum wind coverage, fan rotation range, energy saving and mute.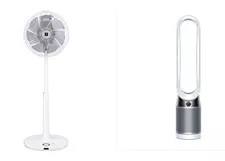 Skin care, toothbrush cleaning and female razors
Japanese women especially care about skin care and tooth cleaning. There are many things to consider when making beauty apparatus, such as size, suitable skin type, full charge time, maximum use time and safety.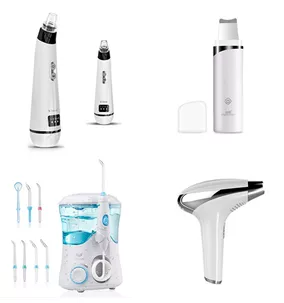 The kitchen has been regarded as a part of life in the United States, Europe and Japan. The concept of "Living in Kitchen" endows the kitchen with more functions. Consumers at three marketplaces are willing to spend more money on remodeling their lives, and will purchase more smart appliances and kitchen utensils. From this point of view, the kitchen market will maintain the developing trend, and is definitely worth continuing to dig out!