Amazon keyword research is one of the most crucial steps for an Amazon seller or FBA seller product launch. The process involves choosing a focus keyword or long tail keywords to attract your target customers and also to boost up your ranking on Amazon.


Amazon SEO deals with two things:
A relevant product page and conversion rate. Simple right?


So how do we make sure that our page is relevant and people buy?
We focus on two key actions to avoid. One of the actions we can control and one we help the customer control. If we focus on these two general ideas then everything else flows into place.
Keyword stuffing is shoving as many keywords as possible into a title, bullet, description, or Seller Central back-end. Amazon is stingy with its character counts these days, so every word matters.

SellerSprite Keyword Mining Tool can help you find all the valuable keywords you want your product to rank for. and they will automatically provide a search volume estimate for the top keyword recommendations.




Once you open SellerSprite Keyword Mining Tool, there are two ways to get your keyword list:
Search for phrase matches keywords by clicking "Get Keywords".
Search your audience terms keywords by clicking "Intelligent Mining".

Here is an example,fill laundry bin into the search box, click "Search Now" in the "Get Keywords" section.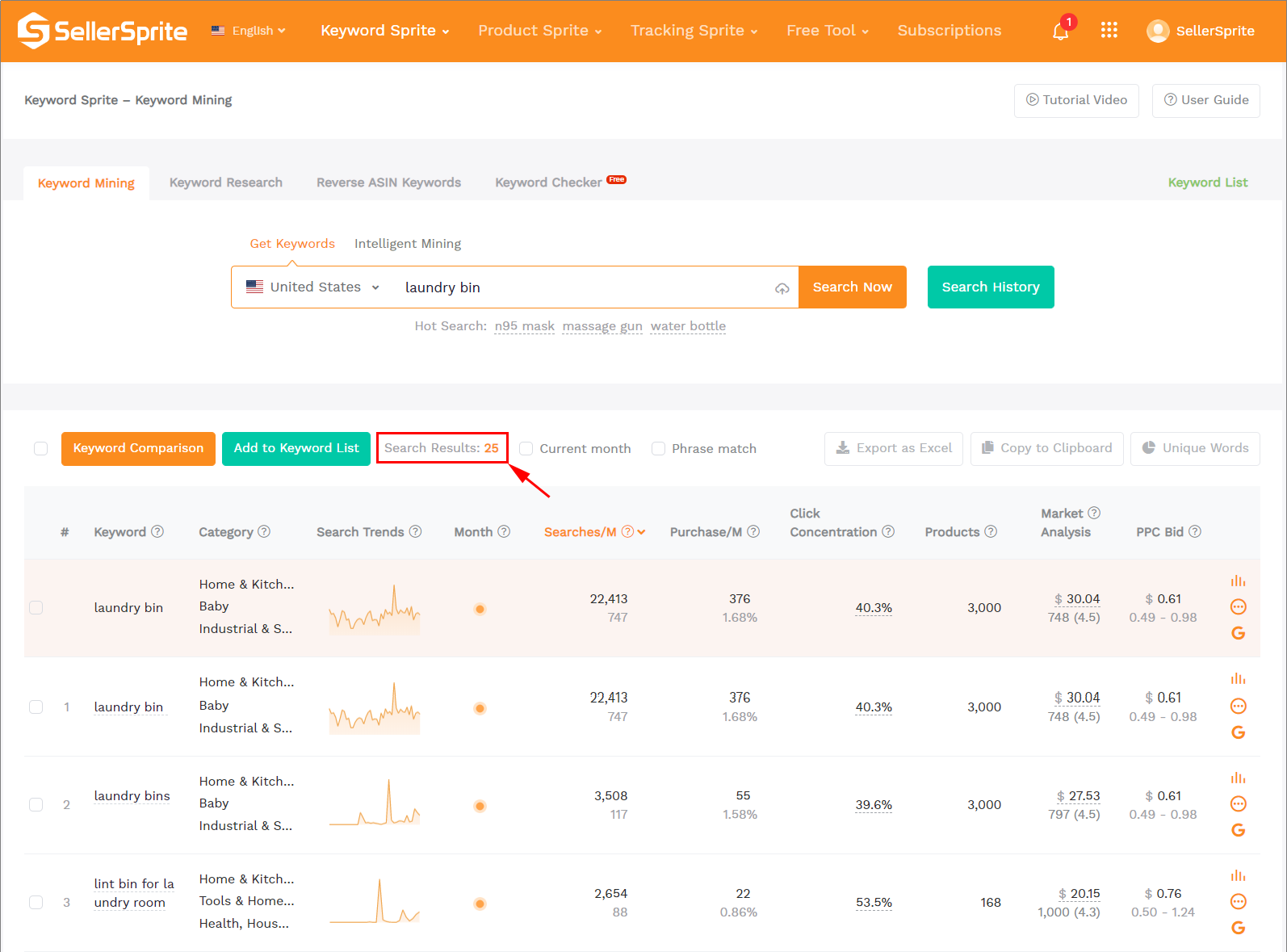 As you see, there are 25 relevant keywords in descending order of monthly search volume, and the searched words are displayed in the first row. All the phrase are contain the word "laundry" and "bin", no matter they are departed or not.

When you click ​"Phrase match", there are only displayed 14 search terms, it only show the results that are no other words between the word "laundry" and "bin".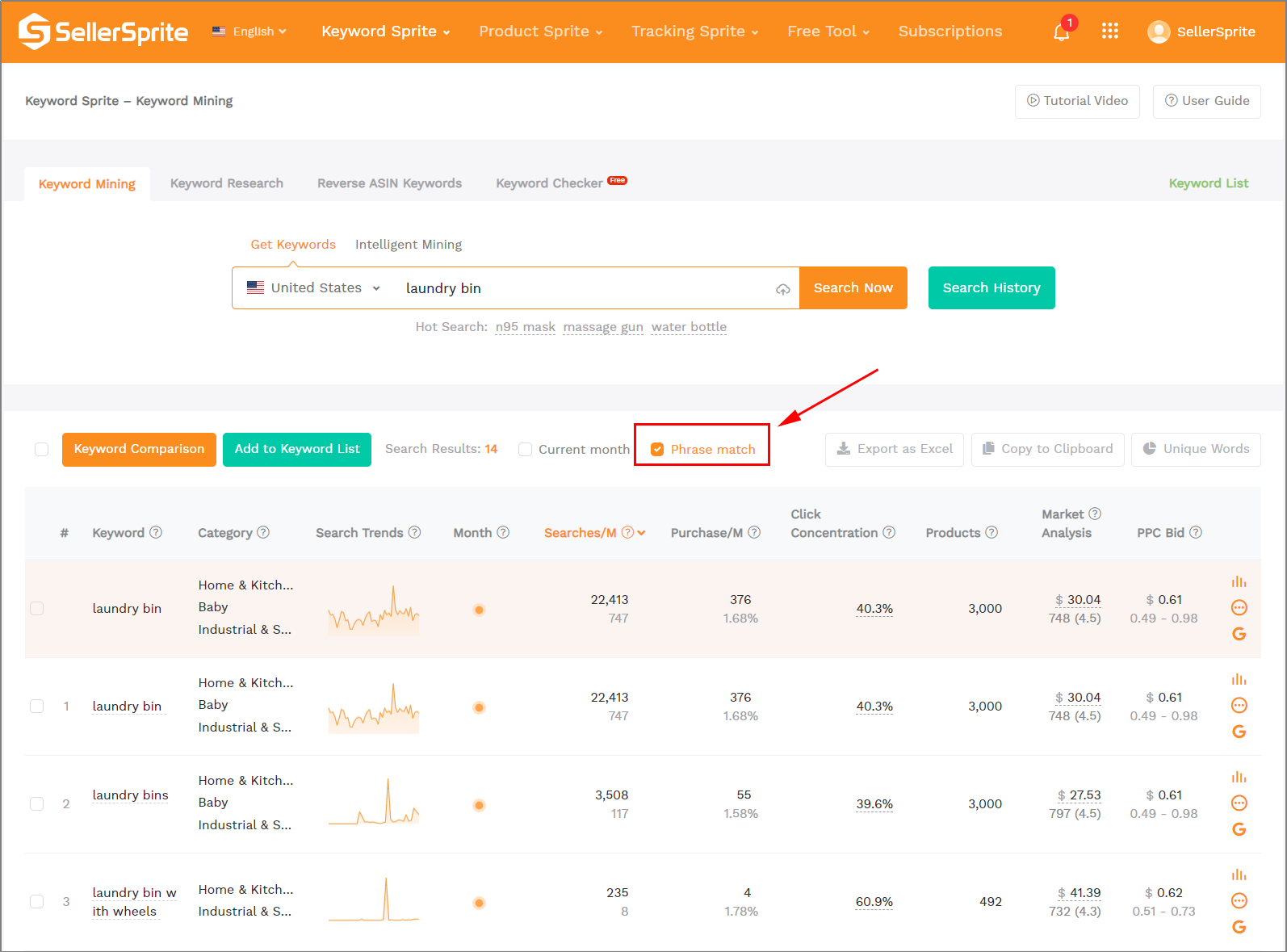 For "Intelligent Mining", let's enter the same keyword laundry bin into the search box, click "Search Now".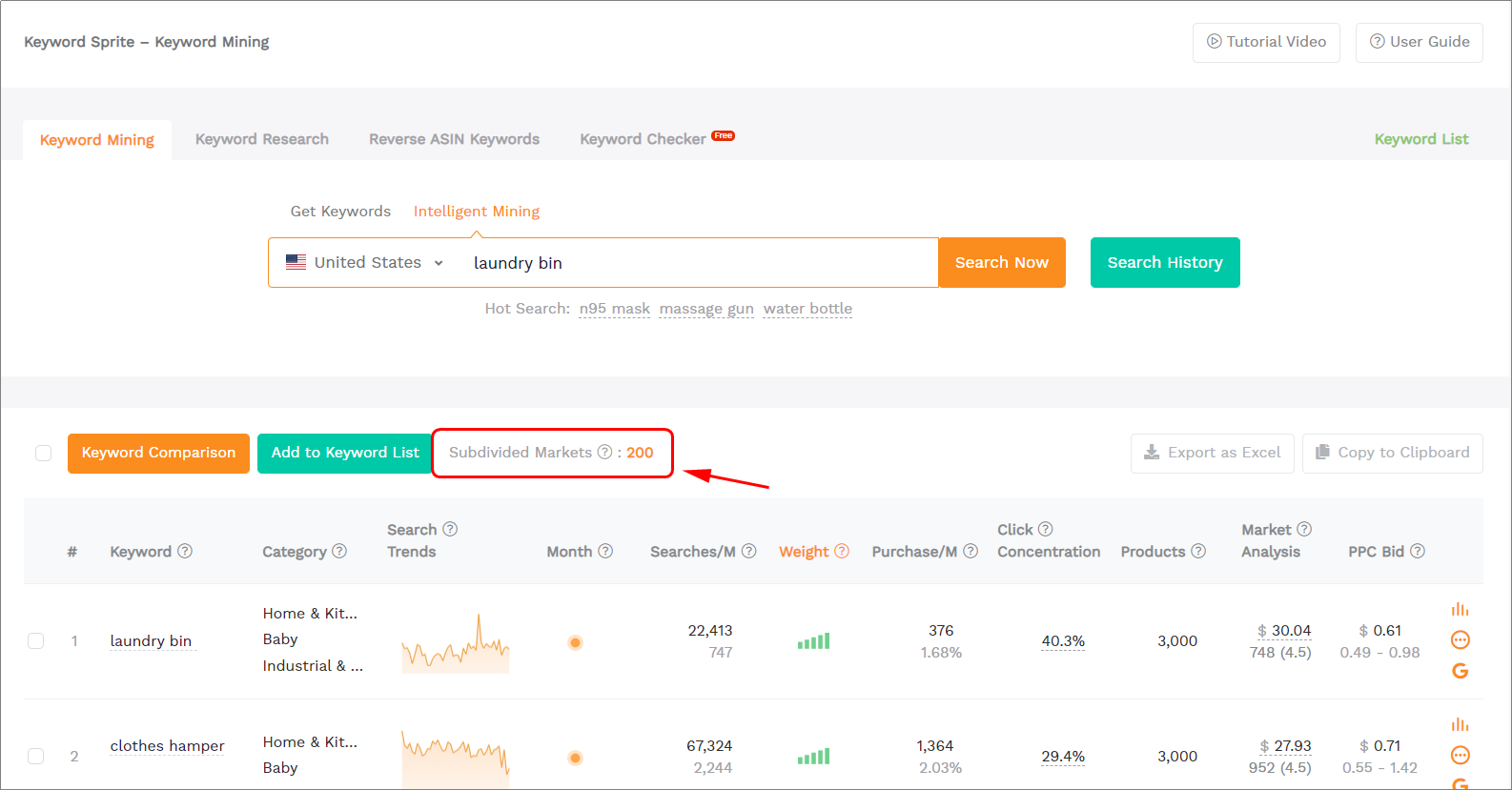 There are 200 search results displayed,which is 8 times more than the above search results. The 200 words are sorted in descending order of Weight instead of Monthly Search Volume in descending order.

In the above picture, we can see that the second and third search result terms are clothes hamper and clothes basket. They do not contain the word "laundry" and "bin", but the people who search for clothes hamper and clothes basket are the same as those who search for the target keyword laundry bin.

The results of "Intelligent Mining" display all kinds of other terms that people in your target audience might be searching for.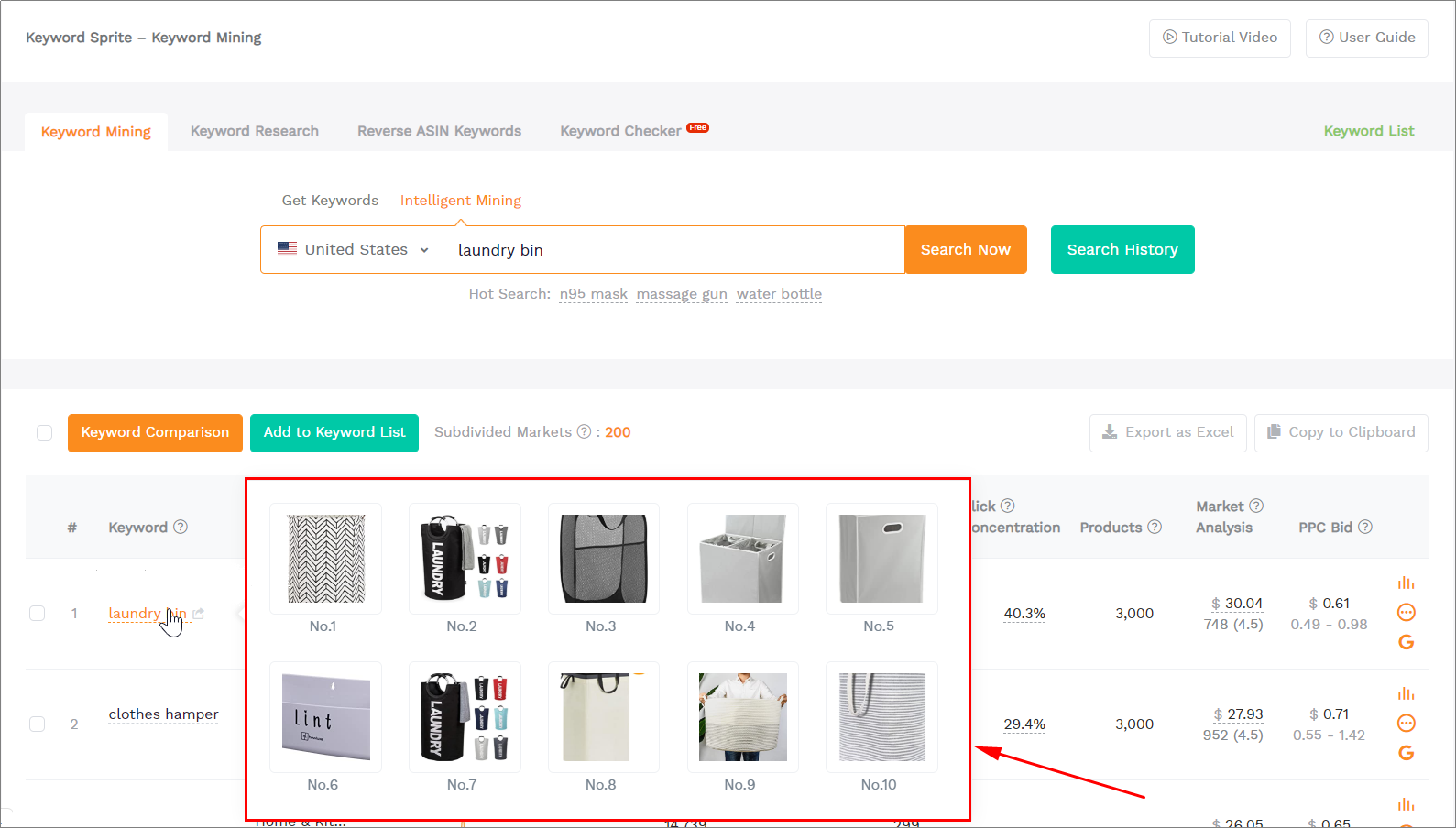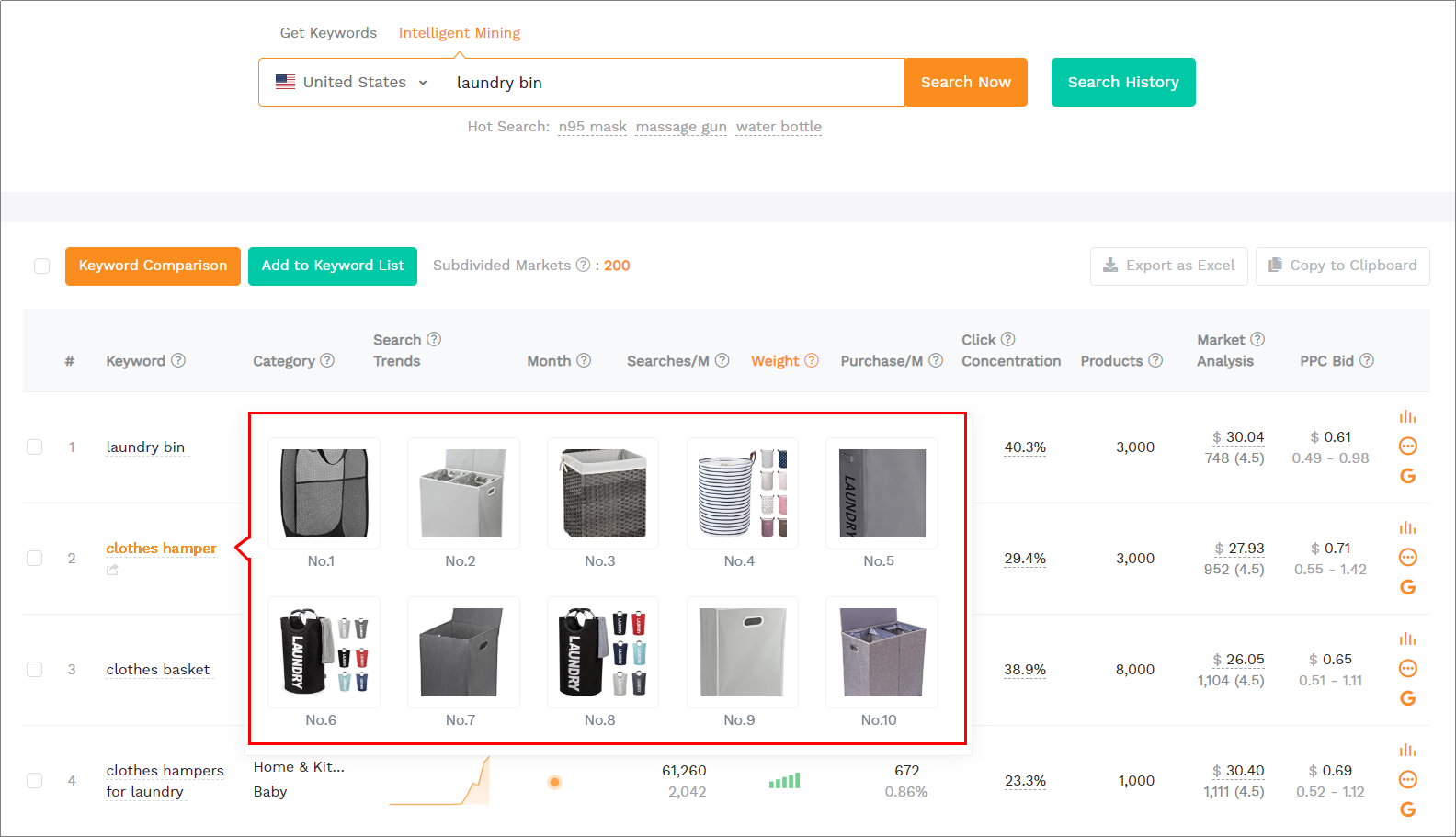 Also, since this search type is more aligned with traditional display targeting, which is based on the interests and pastimes of the audience, you might get a lot of suggestions from higher ups about trying these types of words. You can add these words to your advertising keyword list, there may be unexpected gains.