Keyword Mining is a tool that provides sellers with accurate data from Amazon, capturing both past and present buying behaviors. It can help you discover important keywords that you can use to improve your listing conversion, add to backend to extend your listing to new traffic, check word frequency or add to your PPC campaigns etc...
There are 2 different sub-tools under Keyword mining, Keyword magnet and Bulk mining.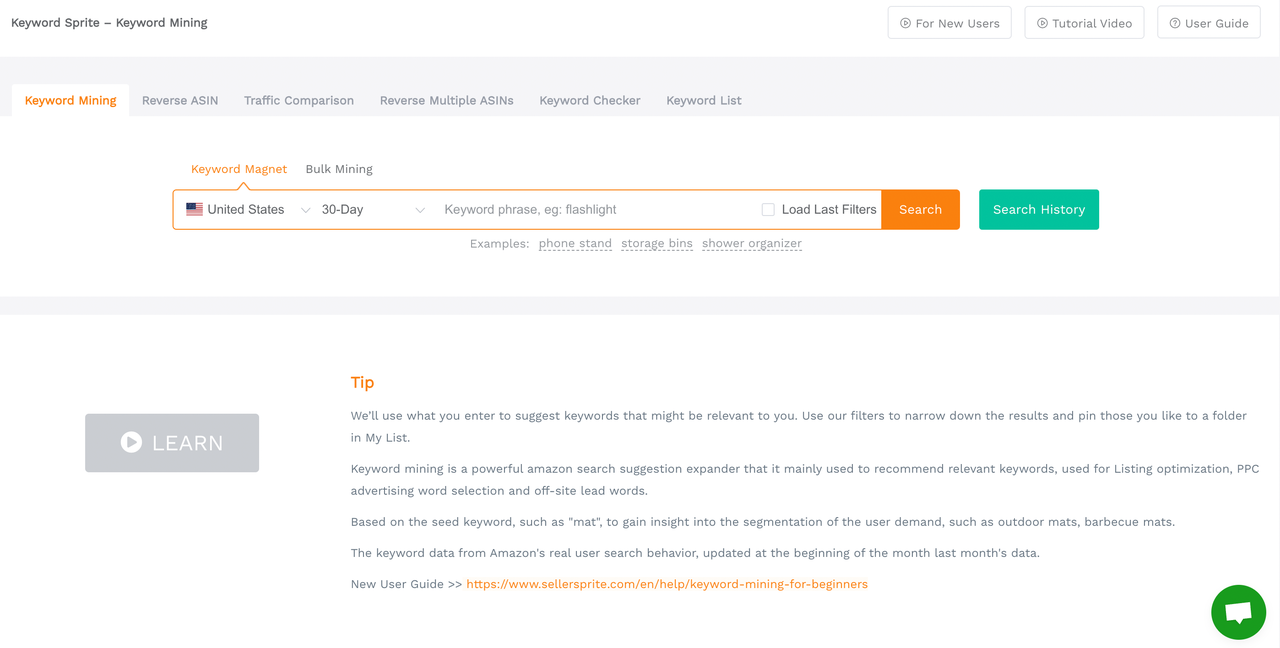 1. First, we are going to check Keyword Magnet.
1.1 Write any keyword phrase and click search
A seller has the ability to choose the region of the Amazon Market within which Keyword Mining is to take place, choosing from the United States, Japan, United Kingdom, Germany, France, Italy, Spain, Canada, or India.
For instance, I am exploring "Wall shelf" keyword.
Here we see filtration function of tool. You can sort keywords as you wish for different metrics such as Monthly serach volume, Monthly purchase, Exclude or Include any keyword etc...
You can also use "Show and Hide" function of the tool.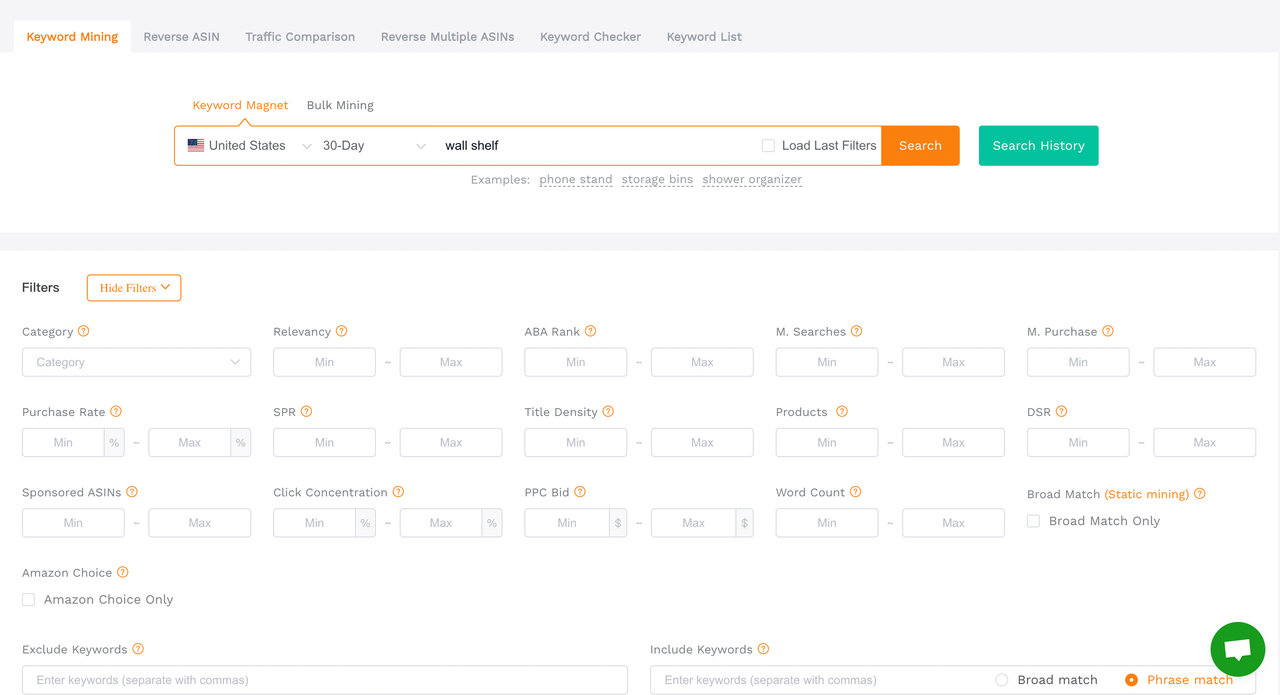 1.2 You can see Keywords' Frequency here
Like the previous tool, you can use "Show and Hide " this function as well. The numbers near to keywords indicate how many times each single keyword has been used.

1.3 After doing research about "wall shelf" we got 6244 keywords
You see:
The Relavency score column - means the keyword is more related to what we searched.
The Monthly purchase and its conversion rate column - indicate how many orders each keyword generates and each Keywords conversion rate.
The Search Trends column - displays an extremely insightful graph which depicts a bare-bones visual representation of the number of consumer searches using the particular keyword month-to-month over the past several years. Only keywords that have met the data index requirements of the system will bear historical search trends.
The ABA Monthly Rank column - Amazon Brand Analytics keyword monthly frequency ranking.A lower number means higher ranking and higher search volume.

The Click Concentration column - indicates a percentage representative of monopolistic presence in the sub-market related to the particular keyword shown. Click Concentration is calculated by taking the top three ASINs' number of clicks combined, divided by the total amount of clicks.
The PPC Bid, rather the Pay-Per-Click Bid column - reveals the minimum, or the lowest, amount spent, the recommended spend, and the maximum, or the highest, amount spent by sellers at auction for the shown keyword.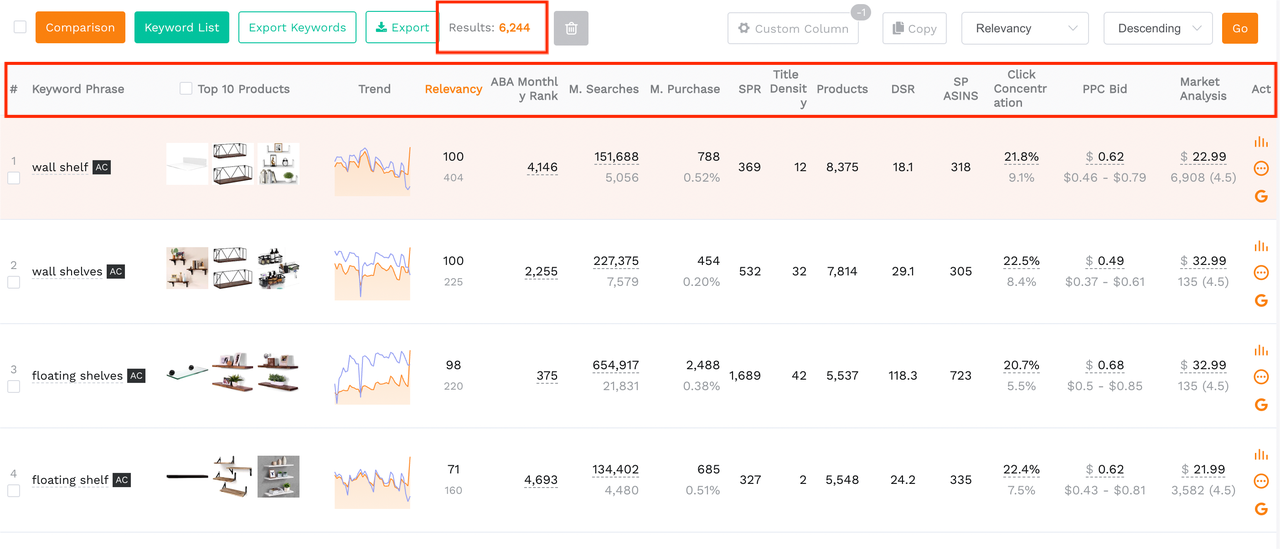 1.4 Keyword action
You need to select any Keywords you want to do action.
You can compare Keywords by clicking Comparison.
You can add selected Keywords into Keyword list.
You can delete selected Keywords.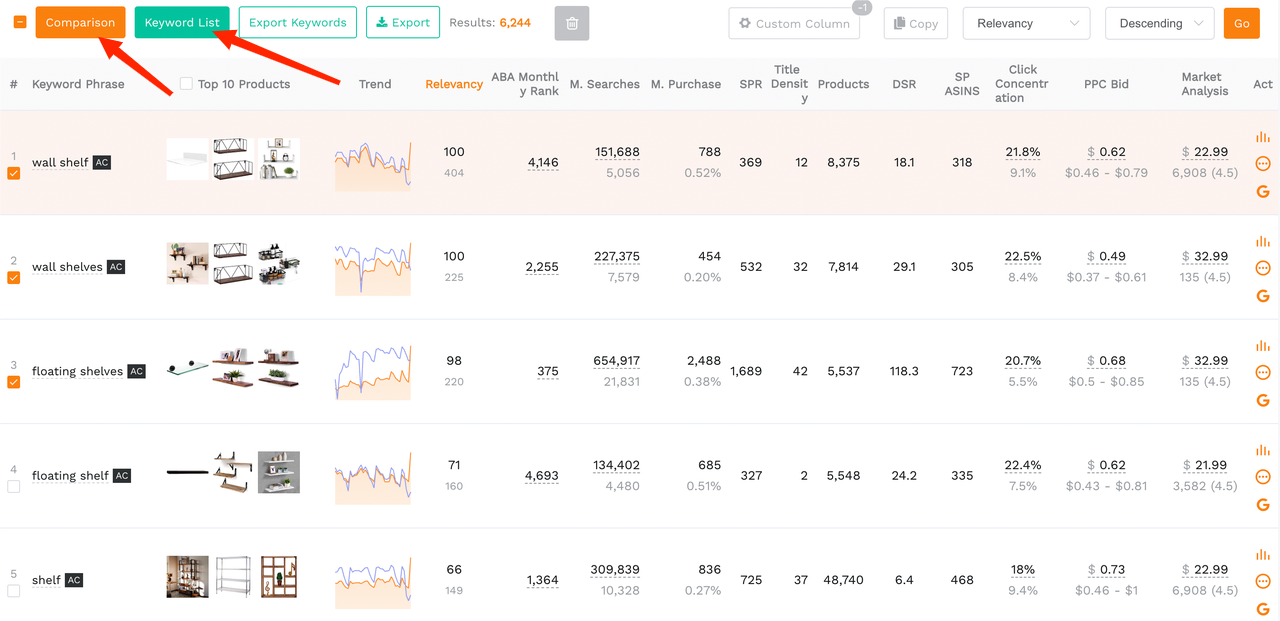 1.5 Historical trends of any Keywords
By clicking here you can see historical trends of any keyword.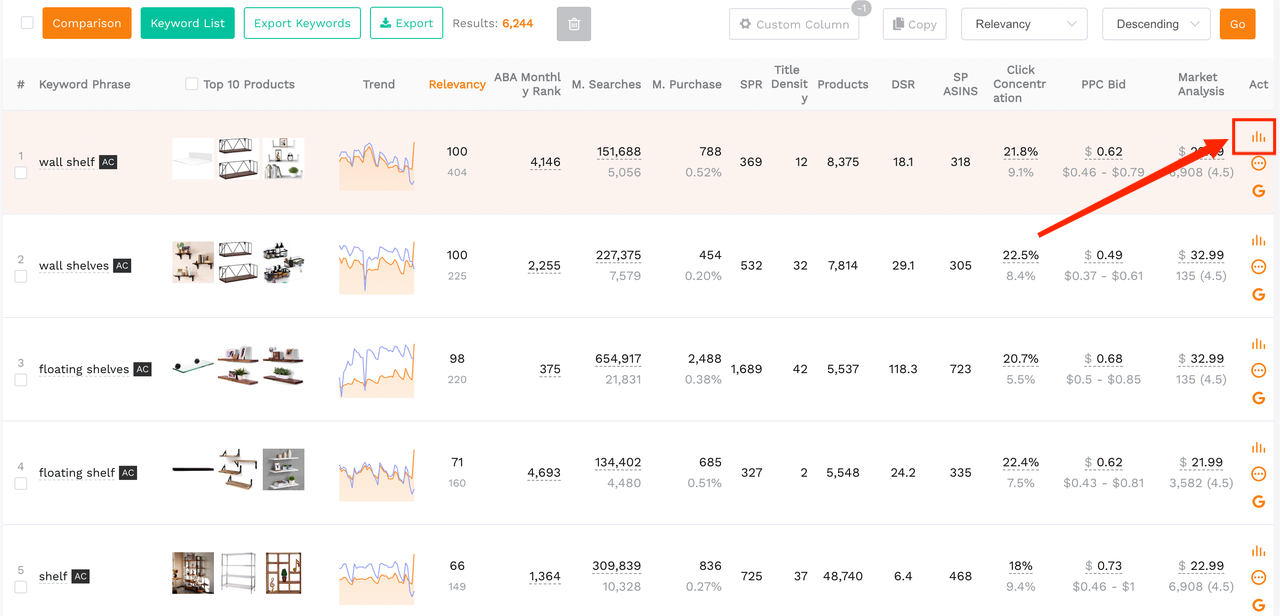 1.6 Keyword volume for different time frame

You can see rank trend, Google trend, click concentration, PPC Bid or market analysis etc..
End of Keyword magnet.

2. Now let's talk about Bulk Mining
You can put up to 200 keywords here to explore. Then click "search".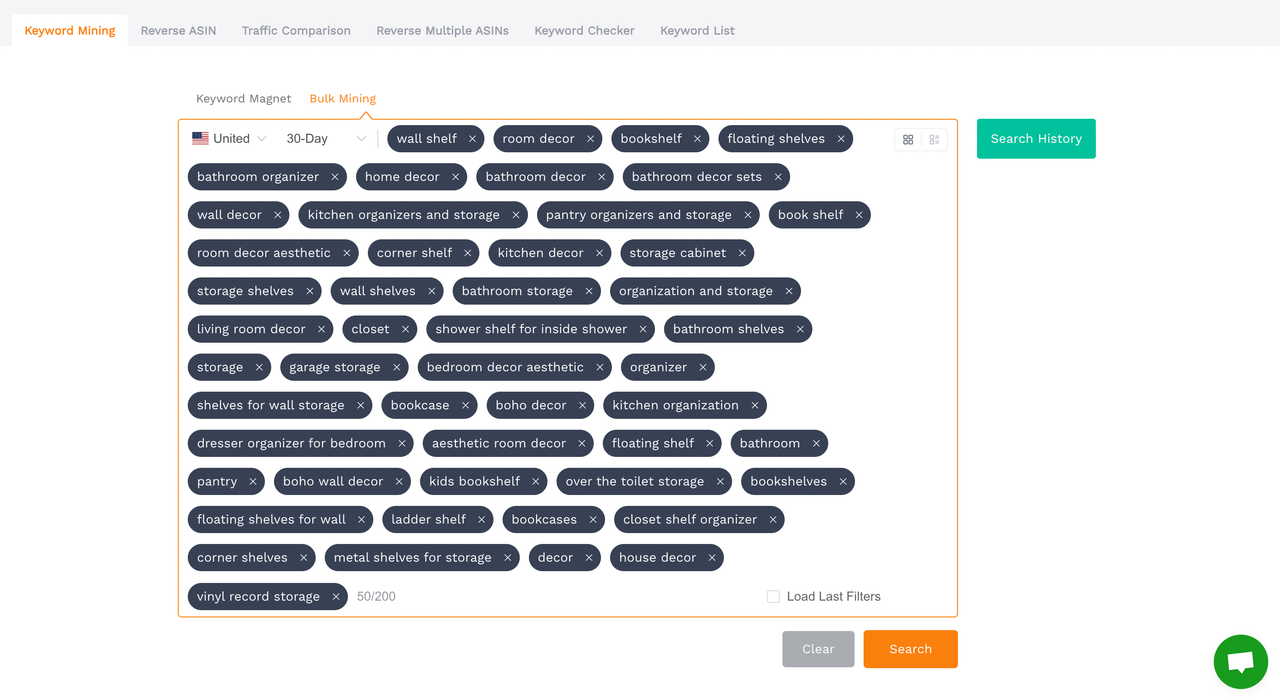 When you bring your mouse over Keyword, you can see the 10 most clicked products.

When you come here, you can delete any Keyword you think is not relevant with your product. Deleted Keywords will go to bin.

You can export any Keyword's Historical data set such as (search volume, ABA Rank, Monthly Purchase, PPC Bid etc...) by clicking "Export Keywords".
You can also export all keywords current data set such as (search volume, ABA Rank, Monthly Purchase, PPC Bid etc...) by clicking "Export".

You can only see products have Amazon Choice badge by "Selecting this".

You can sort products according to different metrics as below (Ascending or descending). You just need to select it from the box and click "GO", it will be sorted as you requested.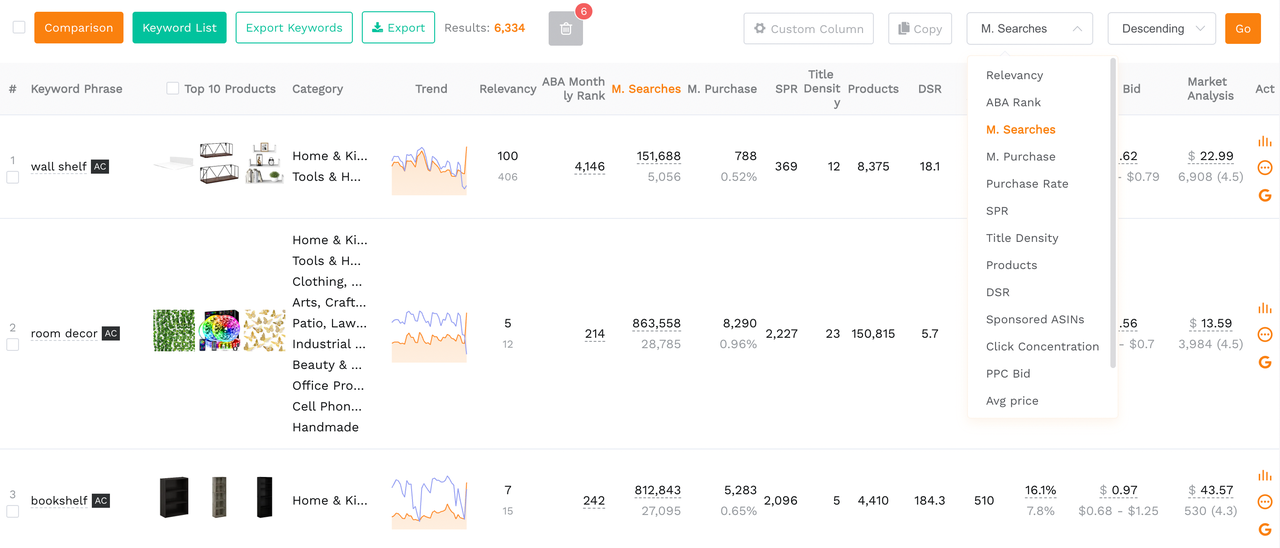 You can see the category and sub category here.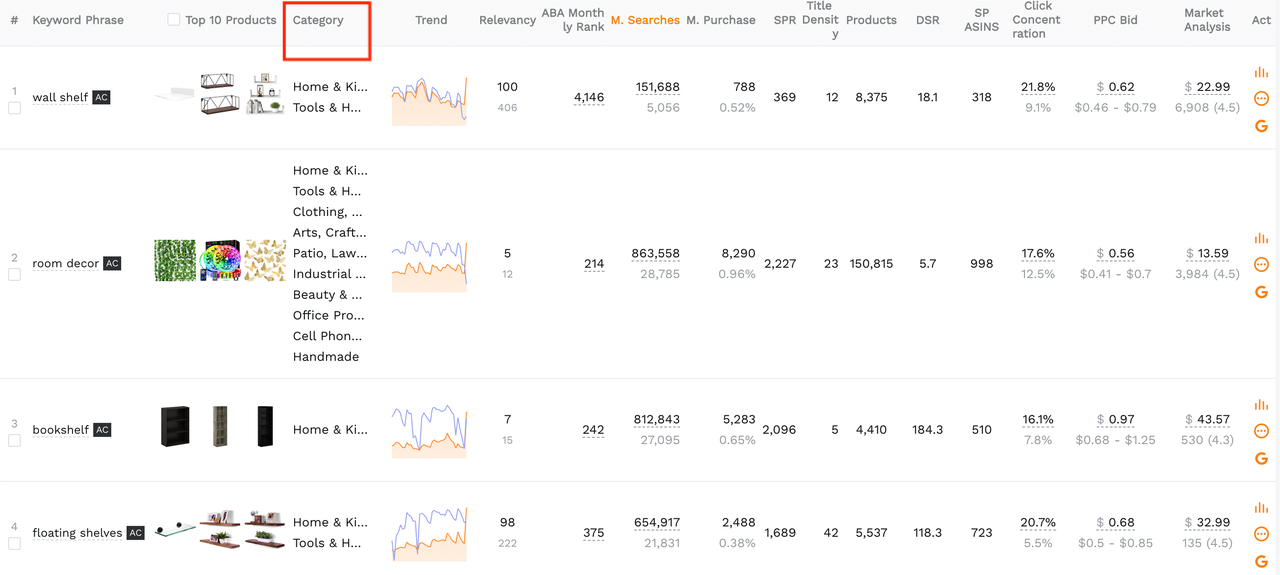 You can see Keywords Search volume, ABA Rank and Year over year grow from this line graph.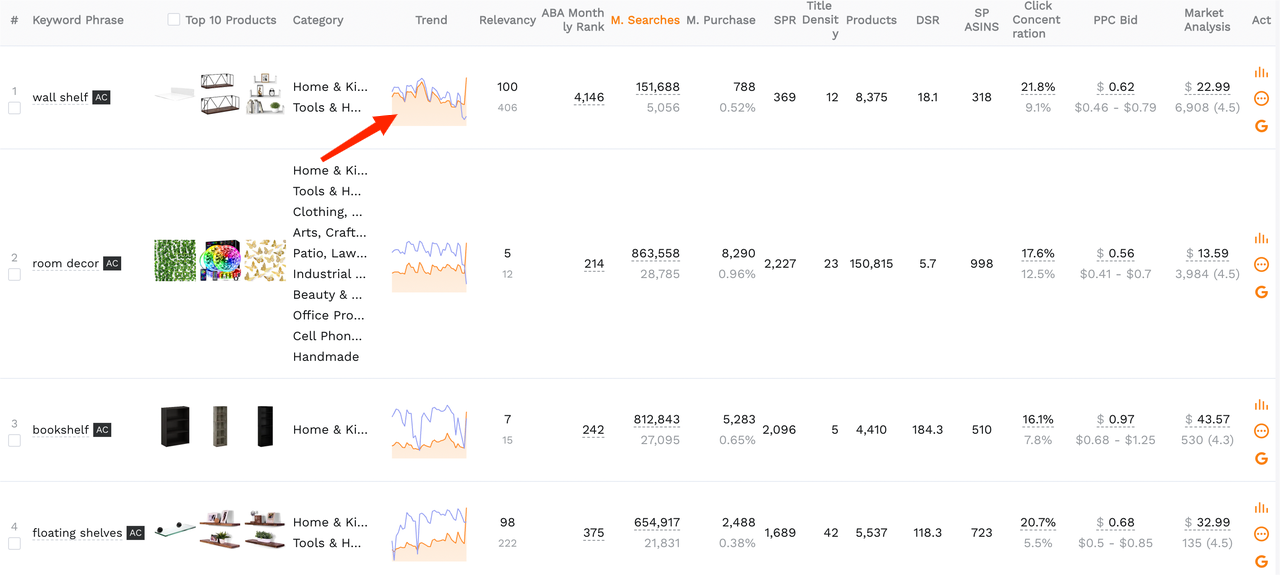 Relevancy: As the number approach 100, it means that particular Keyword is more relevant what we search.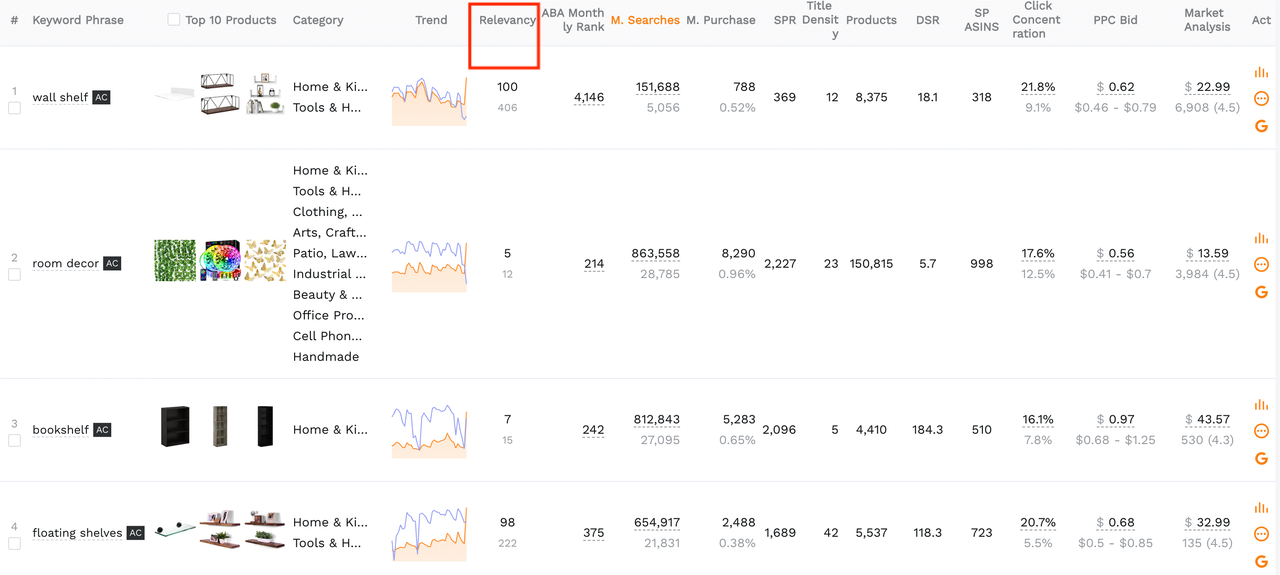 SPR: Unite product need to be sold to get 1st page rank between 1-8th position.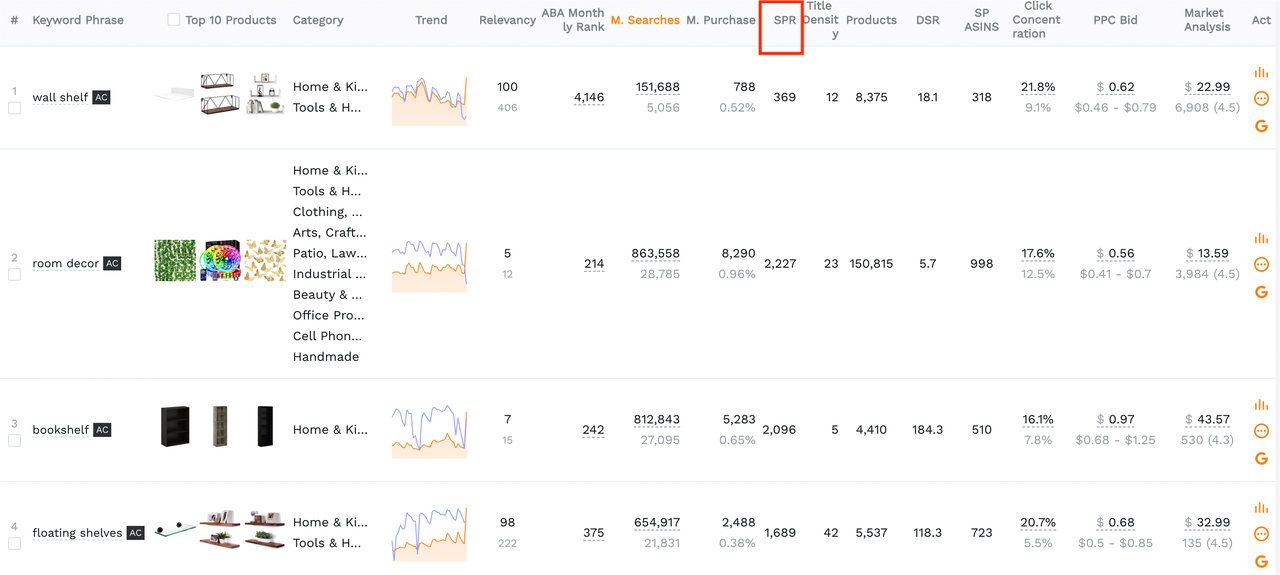 Products: Number of products use this particular Keyword on their listings.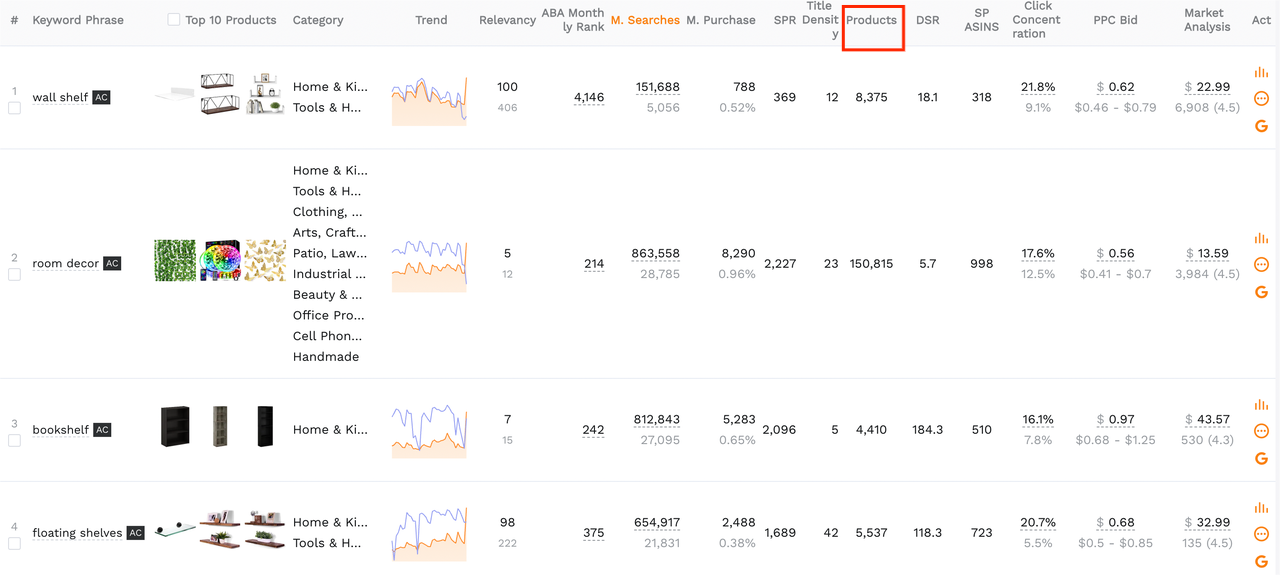 Click concentration: You can see Click contentration of Keyword and when you bring your mouse over %, the number under shows the 3 most clicked product and their click concentration.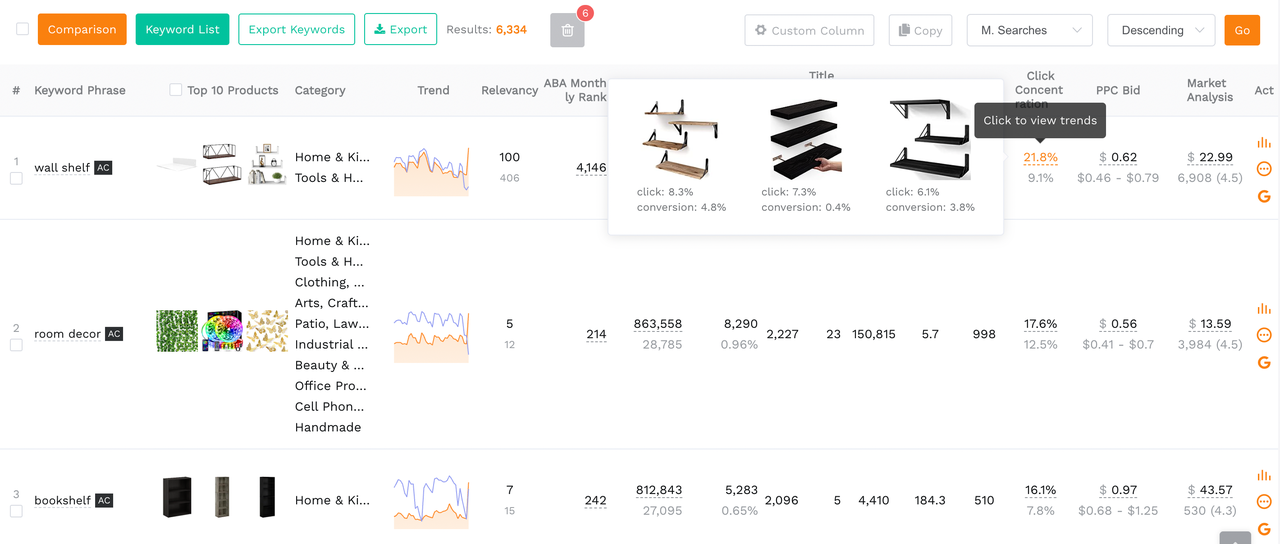 Market Analysis: it reveals the listing median price, total number of ratings, and consumer median rating of the products ranking within the top 10 of a search using the particular keyword.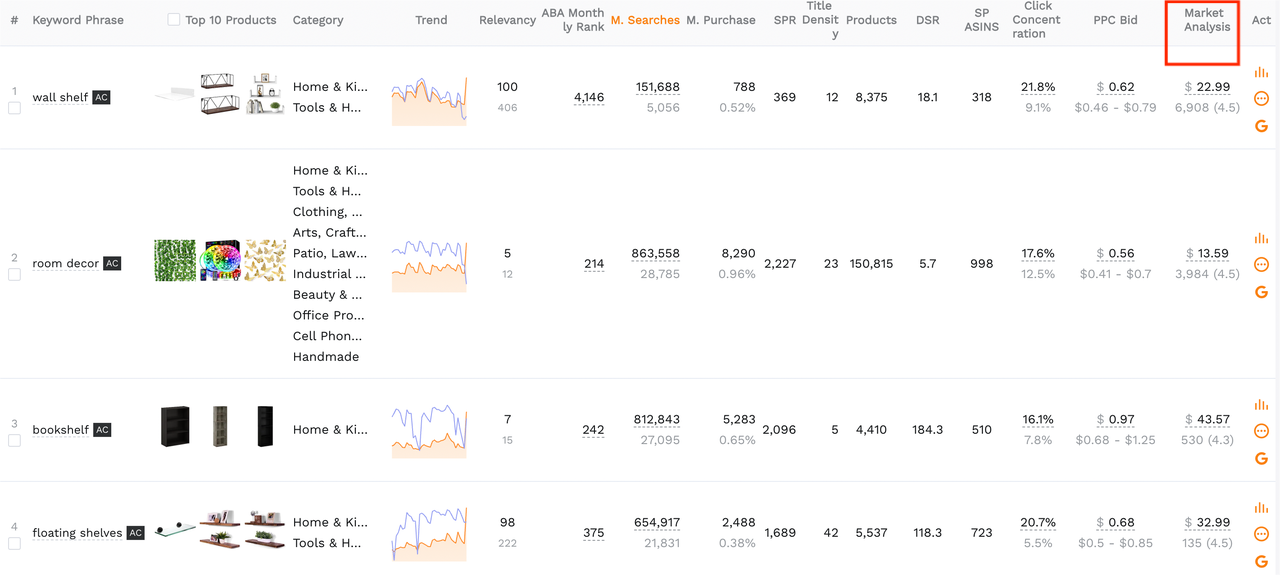 Please let we know any questions you have on the comment section.
We are always here to help you. Happy selling!