Keyword optimization, such as Listing keyword optimization or advertising keyword optimization, generally has several steps:

1. Acquire keywords: Search out target keywords.
2. Gather keywords: Make a list of the keywords that interest you in the target keywords.
3. Optimize keywords: utilize the keyword list to optimize Listing or advertising keywords.

Generally, we will not use keywords that we acquired to optimize Listing directly, but get a list of keywords to optimize after gathering them.

Sellers often export keywords to Excel, then sort out the required keywords into a new table or text file to optimize advertising campaigns or Listings.

Now, the Keyword List eliminates the process of exporting and sorting out.

I will show you how to use the Keyword List.

Click Keyword Sprite - Keyword Mining/Keyword Research, Keyword List is in the top right corner of the page.




Take "yoga mat" as an example.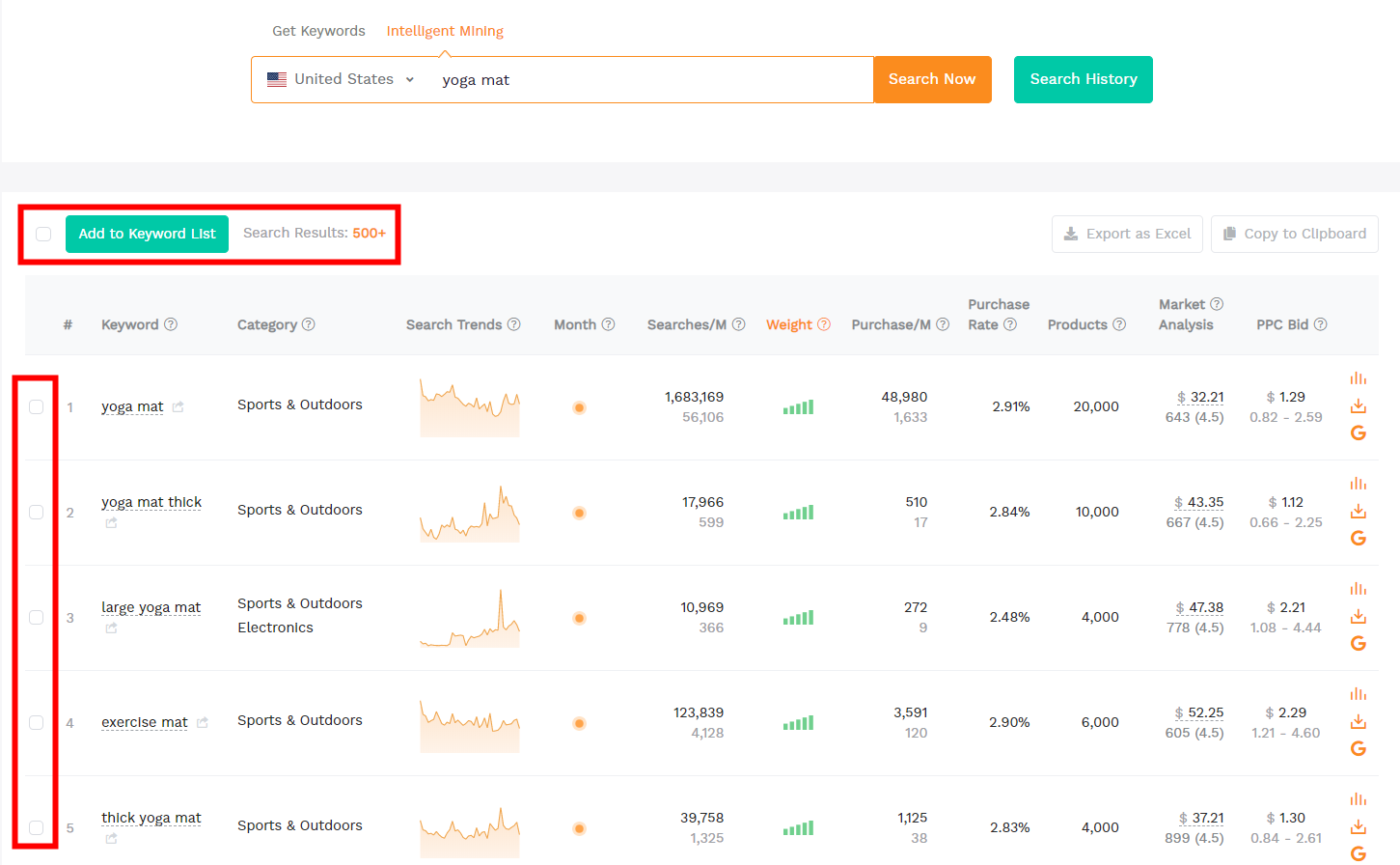 There are two ways:
1. Check the "✓" button before a single keyword, then click "Add to Keyword List" to facilitate the comparison of keywords.

2. Click the "✓" button before "Add to Keyword List" to add a whole page of keywords to a keyword list, and create a keyword database of subdivided categories. In the example, each page is displayed with 50 keywords. You can change it to 100 keywords to add them at one time.

You can click "Create a New List" to edit the basic information of your keyword list, then click "Save".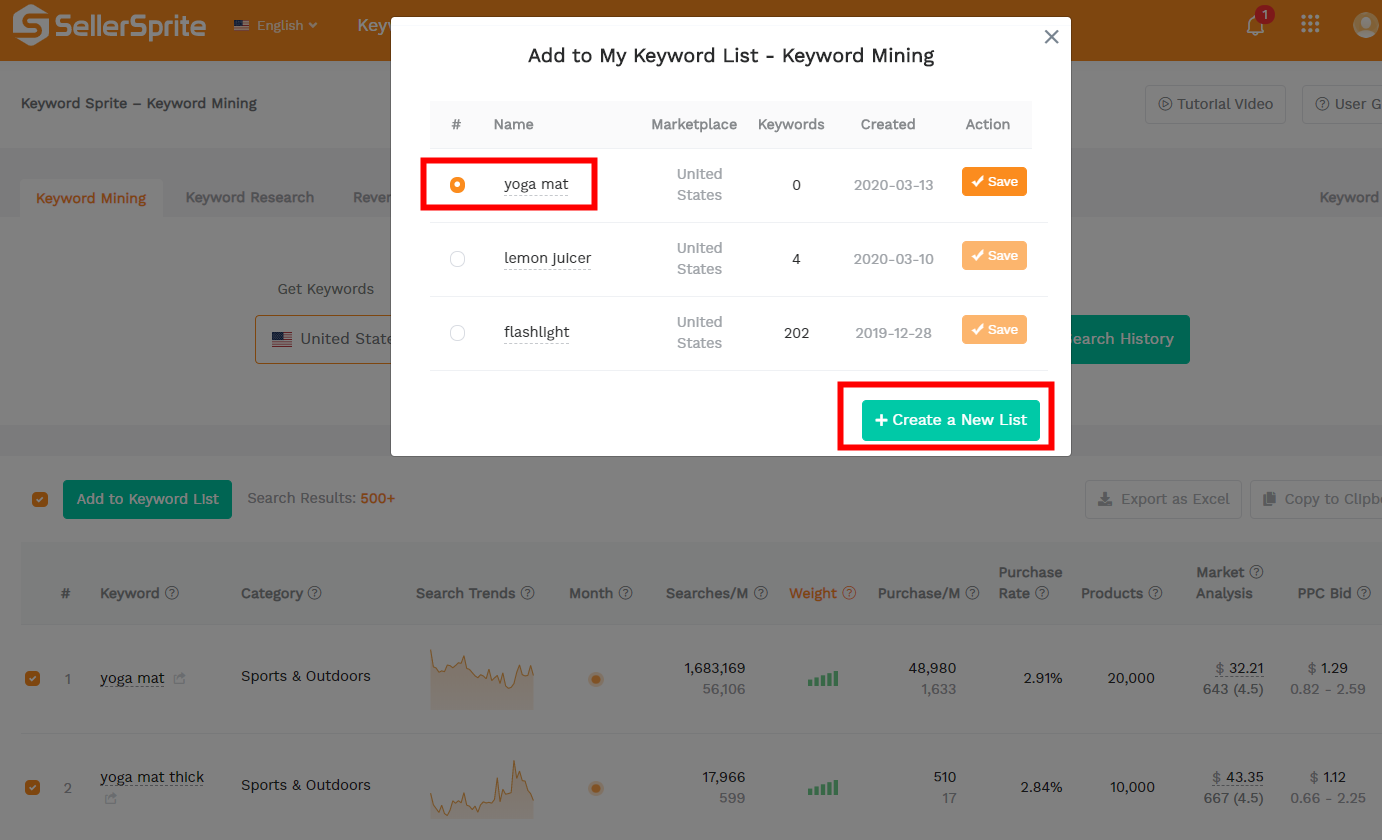 The page shows all keyword lists you created, and the name can be modified at any time. Each list will display the "marketplace", "keywords", "purpose", "created", "updated"(it refers to the user update time, not the keyword data update time).



Click the "View keywords" to see all the information of detailed keywords. Clicking the list name in the top left corner can switch lists without return to the original keyword list page.